An essential feature of every well-designed kitchen space, it pays to invest in a high-quality countertop material you know you will love to use (and look at) for years to come. Here our experts break down a few of the current countertop trends and applications you can safely invest in.
"The introduction of more textures into the various stone countertops is an essential innovation to ensure that we are pushing the boundaries of design and luxury aesthetics. Stone offers incredible options with design and we are working it as accent wall features combined with various other applications." – Philip Richards, blu_line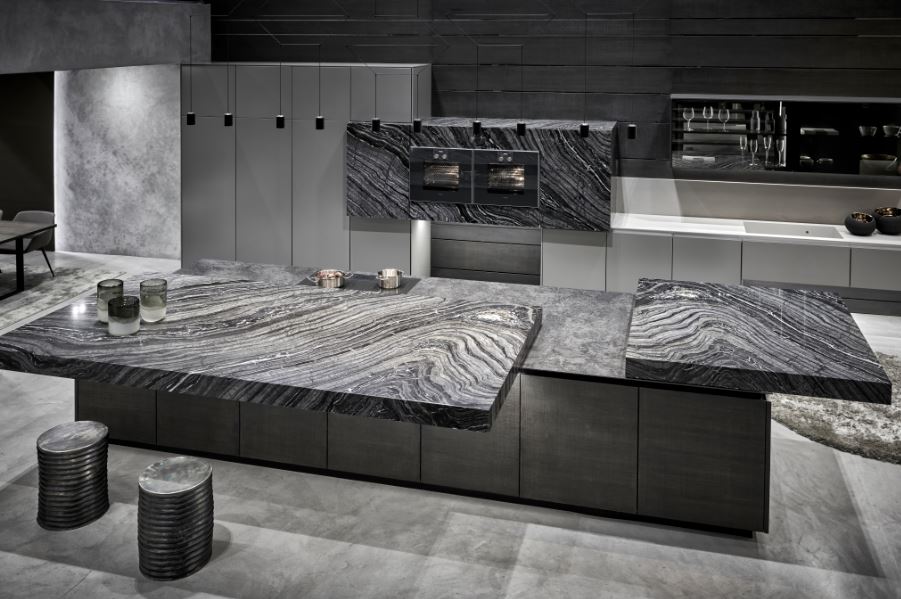 "If luxury were a feeling, it would be physically felt in our new designs. Our new Natural Finish combines the appeal of texture one can actually feel with the practicality of the minimal care and maintenance synonymous with all Caesarstone products. This slightly textured finish conjures up the emotional caress of stone; adding warmth to the grain so it's pleasing to the touch. It offers a satin sheen that gently reflects light, captivating the viewer and enhancing the depth of a colour, especially on darker shades." – Megan Noel, Caesarstone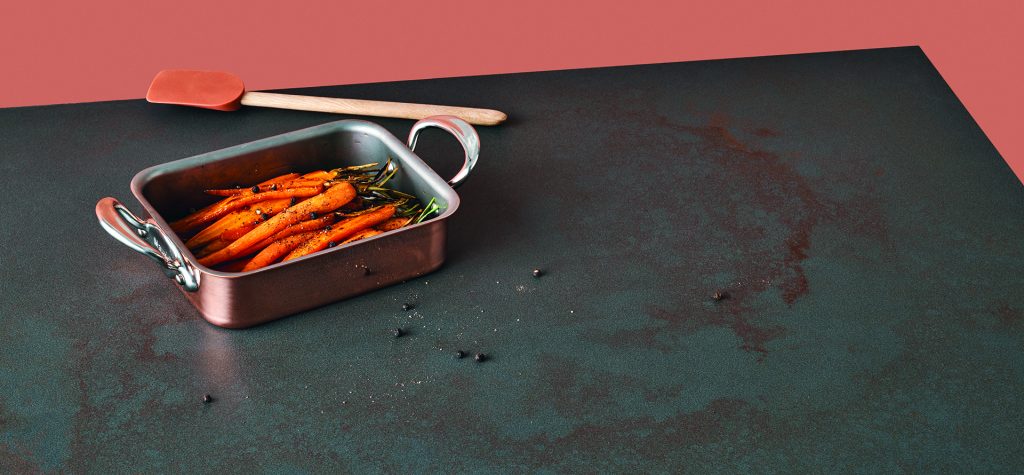 "Observing the current décor scene, we are quite happy that modern designers are not afraid to experiment with moody or dramatic darkness in the kitchen area, especially when paired up with organic materials. The new season of 2020/2021 is looking up for a more modern-classic look with muted and matte surfaces, where exquisite dark stone and vined granite or marble give a dramatic layering and slight difference in hues to compose a dark sophistication." – David Coupar, Max on Top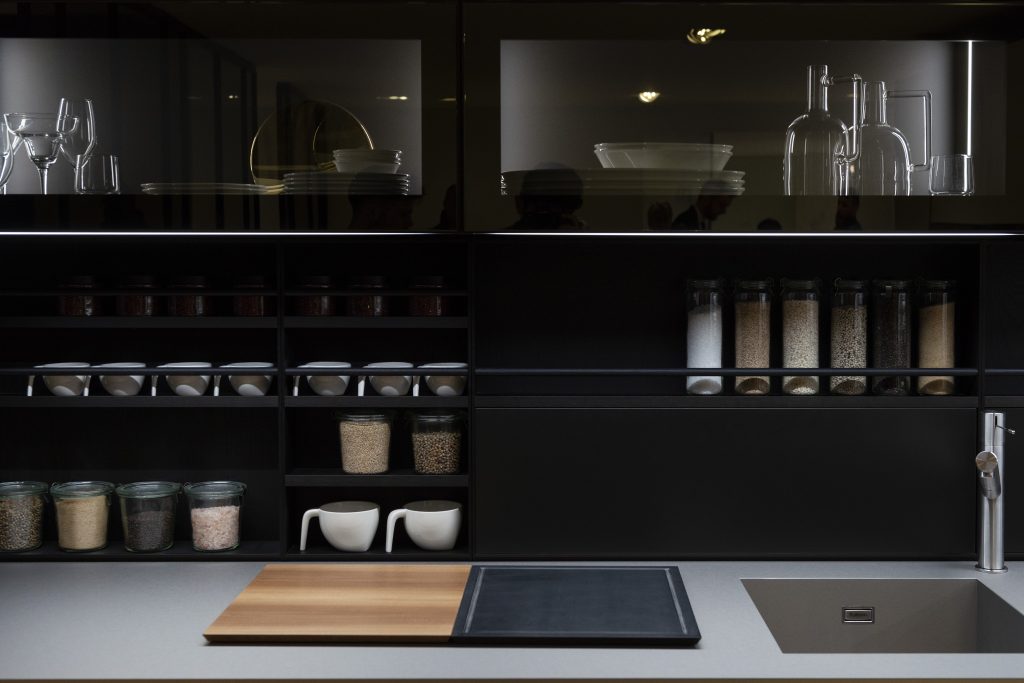 "Most worktop materials are also suitable for other cladding applications in the kitchen. Often, when Neolith is specified for the countertops, it's also used for surfacing the cabinetry, as a backsplash and the flooring. Sintered stone is a particularly good material for multiple specifications as it comes in a variety of thicknesses, ranging from 3mm to 20mm. The large dimensions of the slabs allow the freedom to cut to almost any requirement and its relatively light weight allows for easy installation." – Mar Esteve Cortes, Neolith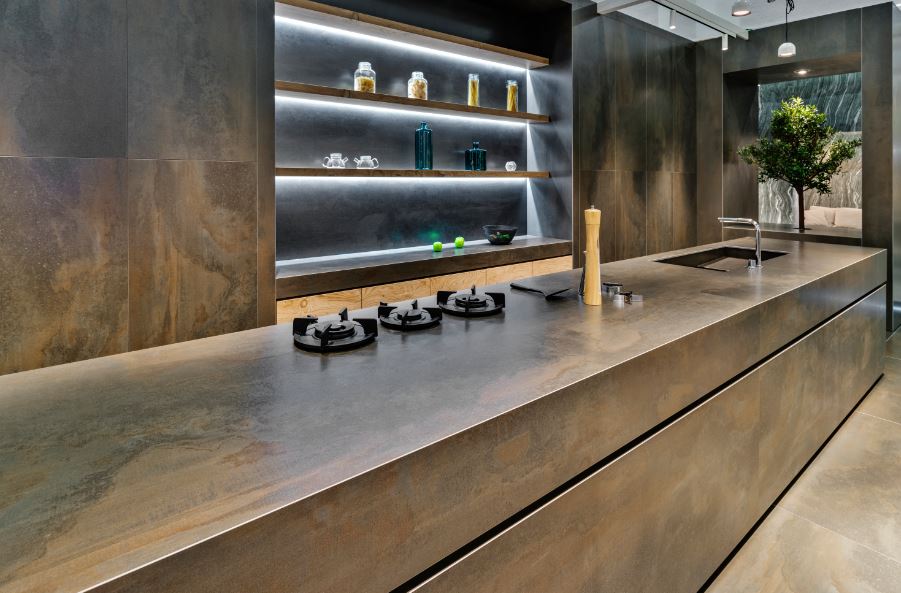 "The details of a kitchen are where home owners are able to express their style through a variety of colours, textures and patterns. A backsplash or wall cladding is a great way to achieve this. The materials we'd recommend in the kitchen are always granite, engineered quartz and porcelain. Internationally there is a big movement towards porcelain countertops. Porcelain (as well as engineered quartz) is possibly the closest material that is 100% stain-proof. It is non-porous, and porcelain is highly resistant to most chemicals, so it won't etch or get dull spots from acidic foods and liquids. With the latest innovations in porcelain printing, you will also achieve an amazingly close replica of real marble." – Oren Sachs, WOMAG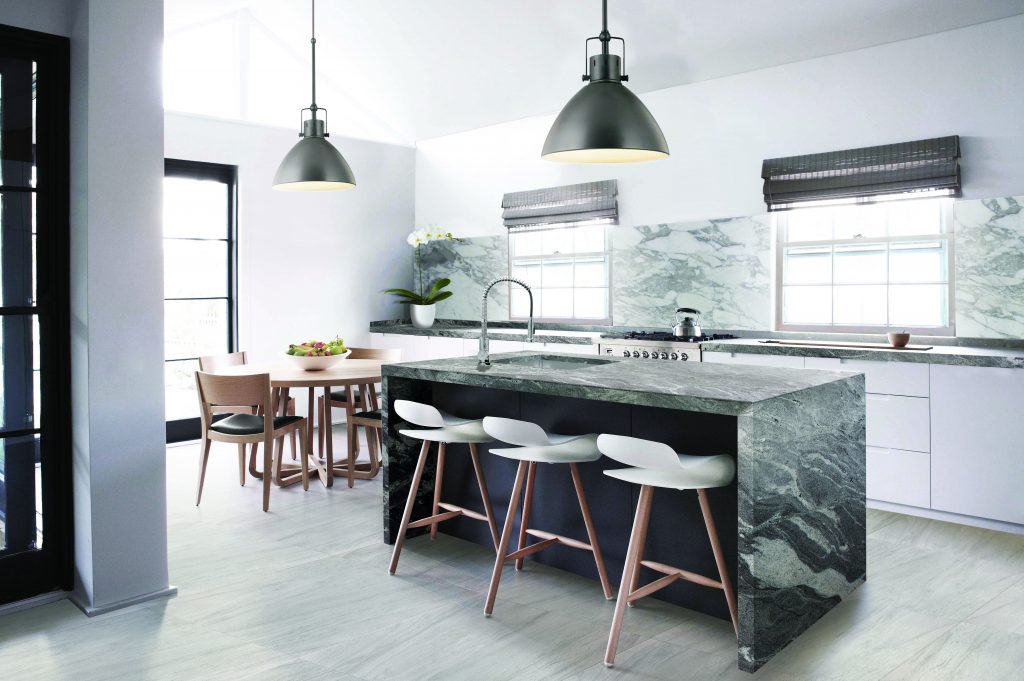 To read more about the latest trends in kitchen countertops, pick up the July issue of SA Home Owner, on sale now!