South African ceramicists are attracting the global collector's eye with their impressive craftmanship. We've rounded up six ceramicists who not only have caught our eyes, but our hearts too.
Handmade by Alexia Klompje, Klomp Ceramics was a new beginning for Klompje after a traumatic health scare. Klompje says: "I was diagnosed with a brain tumour in 2012, which upon removal left me unable to move the right side of my body. The recovery was slow and as a creative person, I needed something creative to do while I healed. Unsure of what that was, I had a dream one night and in it this voice told me I needed to start working with clay. That was it. Playing with clay allowed me to express myself, tell my story and heal. And Klomp Ceramics was born." Now with eight collections under her brand, Klompje and her dedicated team in Paarden Eiland, Western Cape, produce stunning contemporary pieces that express both her minimalistic design aesthetic and her story and experiences. Klompje adds: "The pieces I create are organic, imbued with emotion and a meaningful message."
Head over to www.klompceramics.com to view the full collection and to purchase.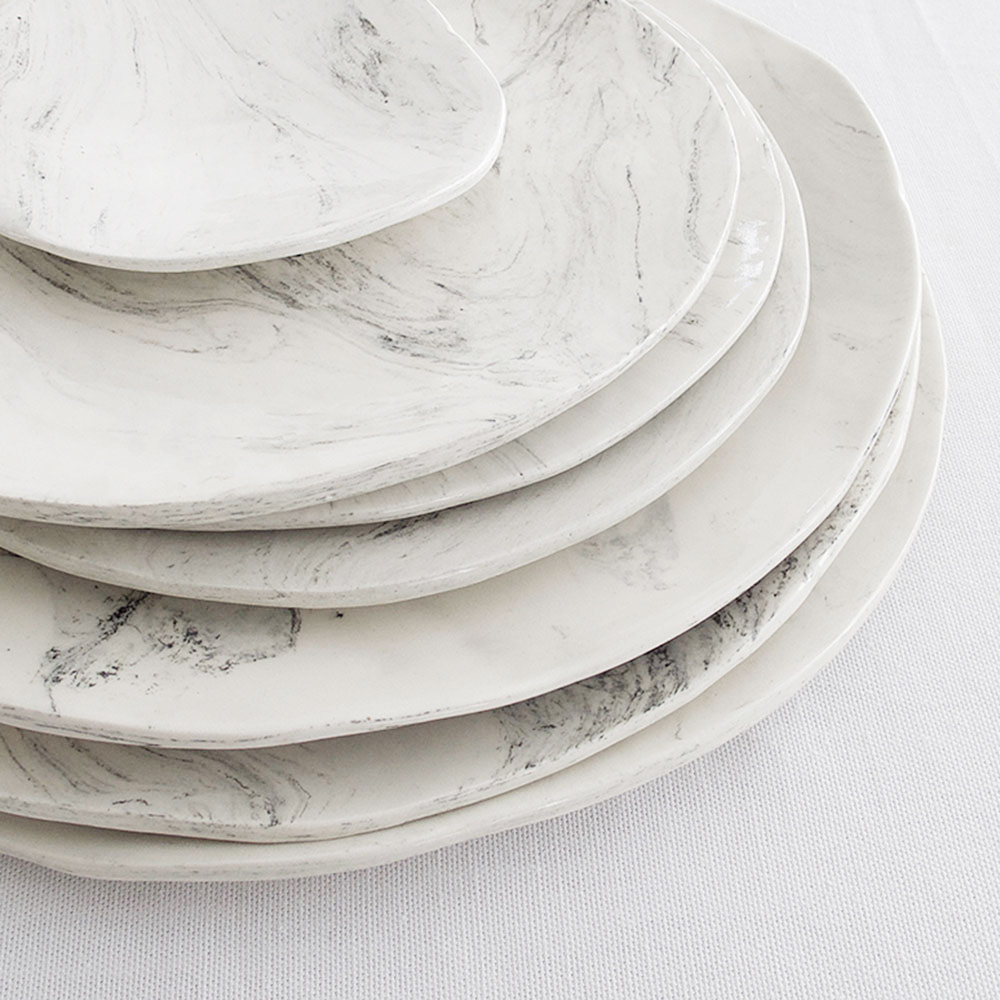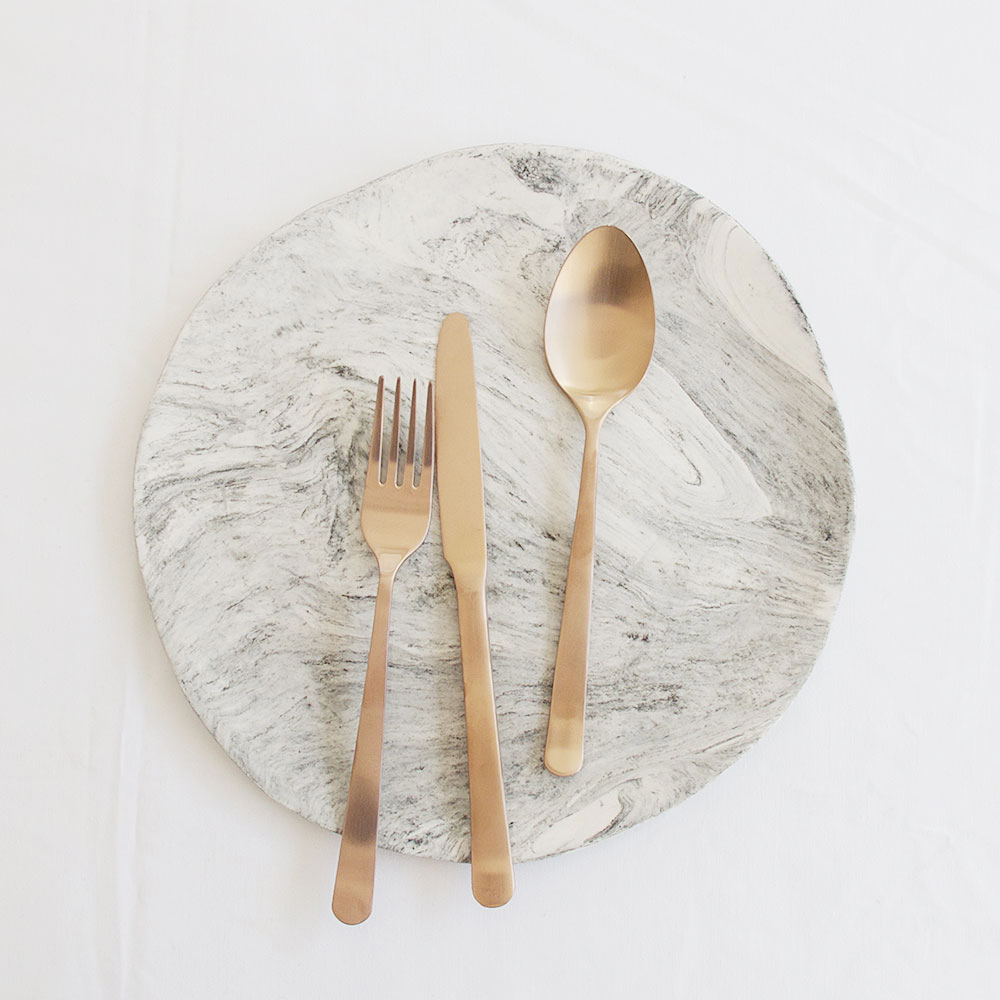 Imiso Ceramics
Design duo Zizipho Poswa and Andile Dyalvane, both from the Eastern Cape, are behind the contemporary African ceramic brand Imiso Ceramics. Redefining the traditional aesthetics of African pottery with a creative approach, Poswa and Dyalvane embrace the dual currents of cultural heritage and cosmopolitan energy to reinvent works of contemporary lifestyle. While Poswa draws inspiration from her natural surroundings, flora and fauna and her inherent love of beautiful things, Dyalvane is passionate about clay and is mesmerised by its ability to allow him to create something beautiful, valuable and usable with the four elements of life: earth, water, fire and air. From your home to your office, the Imiso Ceramics collection can be enjoyed and cherished, adding an authentic touch to any space.
Visit www.imisoceramics.co.za and treat yourself.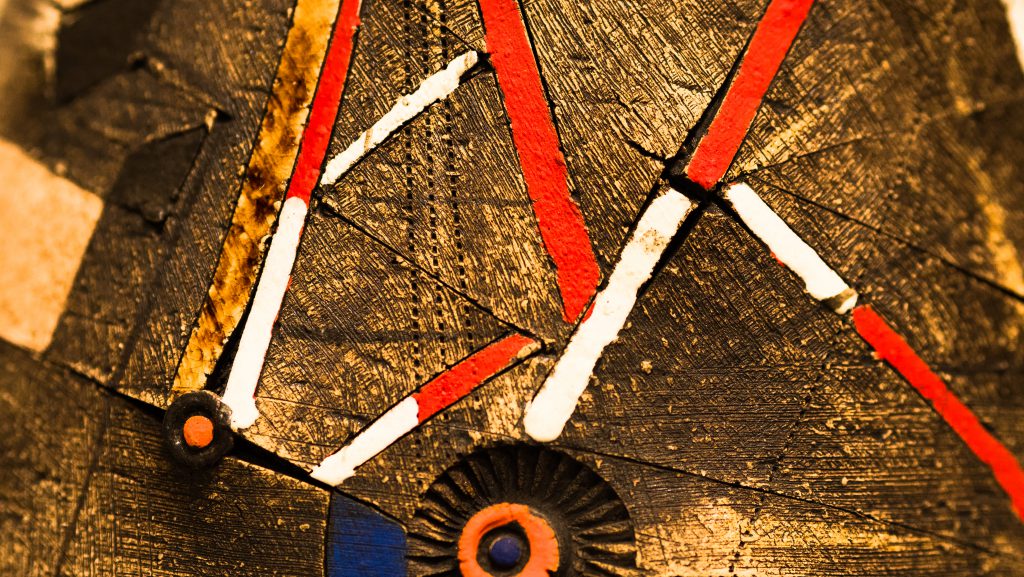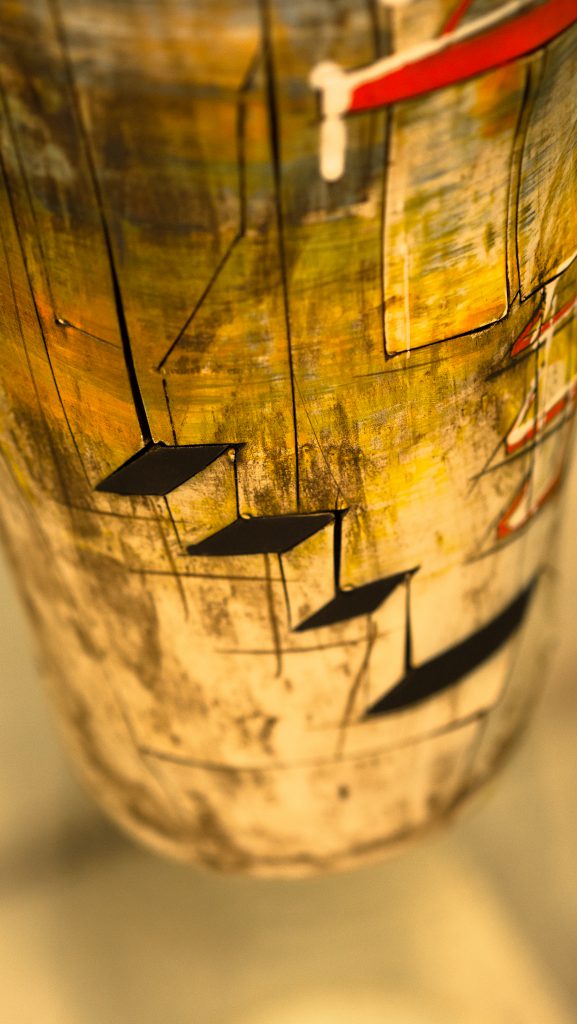 Distinctively different, Ash Ceramics lures you in with its contemporary edge. Ceramic artist and owner Catherine Ash explains her design approach: "Inspired by modern city living in the colourful and vibrant city of Cape Town, every Ash Ceramics piece brings together the age-old tradition of pottery and current design. All products, from tableware to large vessels, combine a balance of form and function, allowing the pieces to stand alone as striking objects as well as being enjoyed with beautiful food, flowers and people." Perfect as a gift for a friend who loves ceramics, or a gift for yourself… we love the playfulness each piece brings to the table.
Go to www.ashceramics.co.za to learn more about this exciting local brand.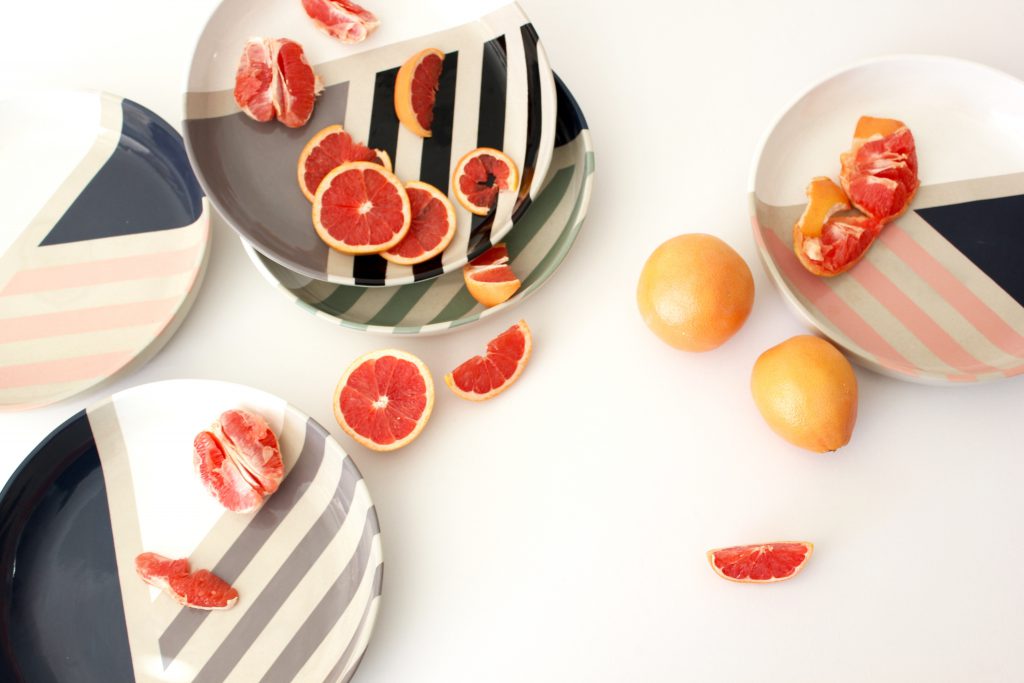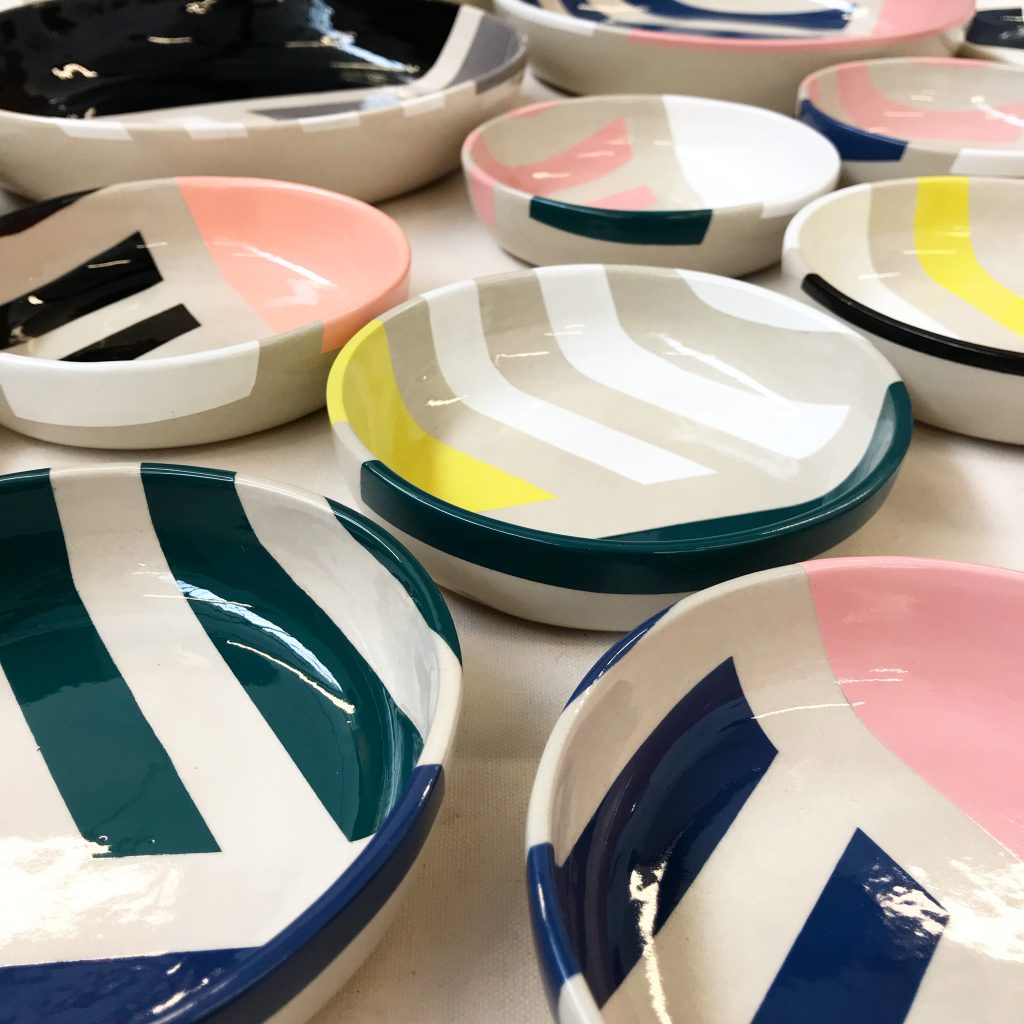 When we first came across the KIN Culture Shop, we were drawn by its initiative. As part of the non-profit organisation KIN Culture, which helps place orphans and vulnerable children in homes with families that can love and nurture them, the KIN Culture Shop raises funds to support children and the families ensuring a brighter future for them. In doing so, the store presents a beautiful array of local products. Co-founder Simone Greyvenstein describes the store: "Our KIN Culture Shop is best defined as designing with humanity." The beauty of this brand is that each product has a story: "A story of collaboration, inspiration and hope," says Greyvenstein. With a collection of products that are handmade in South Africa, each piece is created with quality materials and excellent craftmanship. Greyvenstein adds: "We believe in products with a cause. Every item you purchase is an investment in the orphans and vulnerable children, and 100% of the profit of the products goes back into KIN Culture." While the online store stocks bespoke pieces such women's, men's and baby clothing, it has an amazing homeware selection of ceramics, candles and linen.
To view these authentic ceramics by Malusi, Siseko and Esihle and to read their stories, visit kincutureshop.org.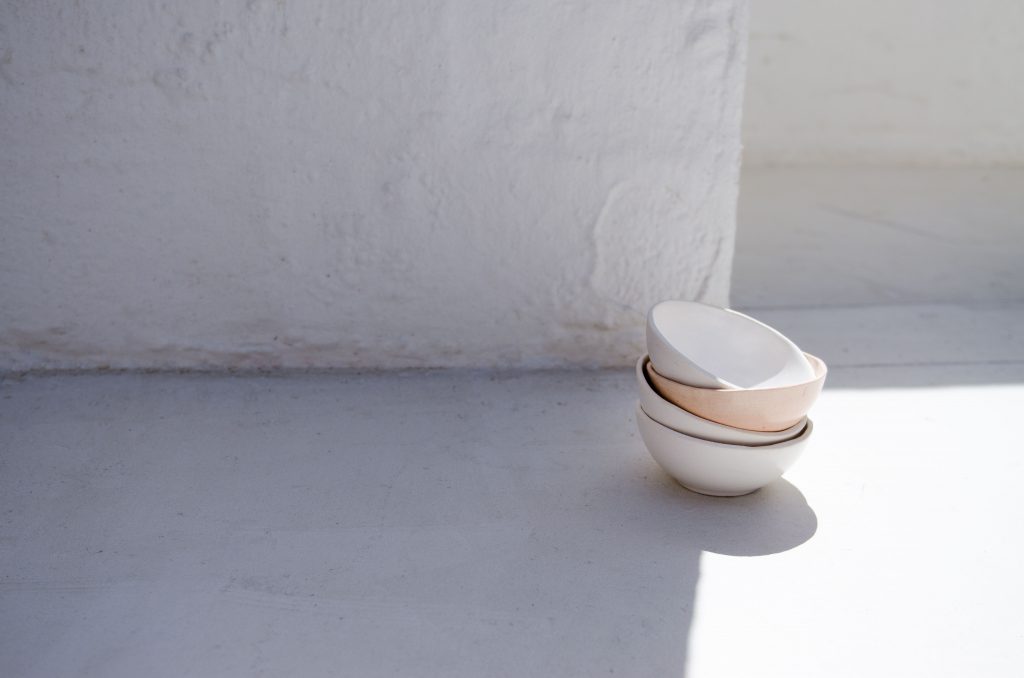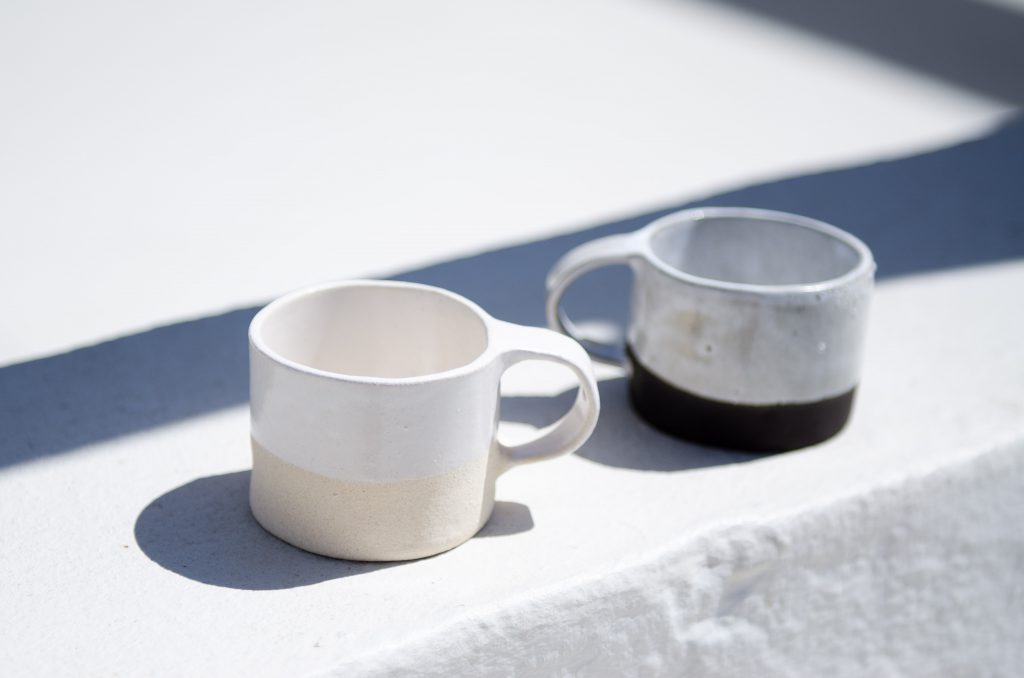 Well-known Cape potter Clementina van der Walt is the talented artist behind Clementina Ceramics. With a rustic aesthetic to each handmade piece, Clementina's collection has an urban contemporary feel that celebrates African patterns, texture and colour. With the intention to seek the sacred in the ordinary through her work, Van der Walt explains: "In the 21st century, we are increasingly being catapulted into this cyber age of information overload. Making contemplative and utilitarian objects by hand forms a necessary antidote to the above. The ceramic discipline, with cultural and historical links to rituals of everyday life, encompasses society, religion and philosophy. The archetypal significance of the home, as a point where our spiritual and earthly lives interconnect, is where I have attempted to explore these ideas. My aesthetic inspiration is drawn from the patterns, colours and textures in the urban African and rural landscapes. Applying techniques of press moulding, casting and throwing I use earthenware clays, slips and underglazes." From tiles to tableware and vases, the utilitarian element of Clementina's work continues to inspire those who collect her pieces, whether it's sipping a hot cuppa with one of her mugs or displaying a bunch of flowers in one of her striking vases.
To view the full collection of Clementina Ceramics, visit http://clementina.co.za/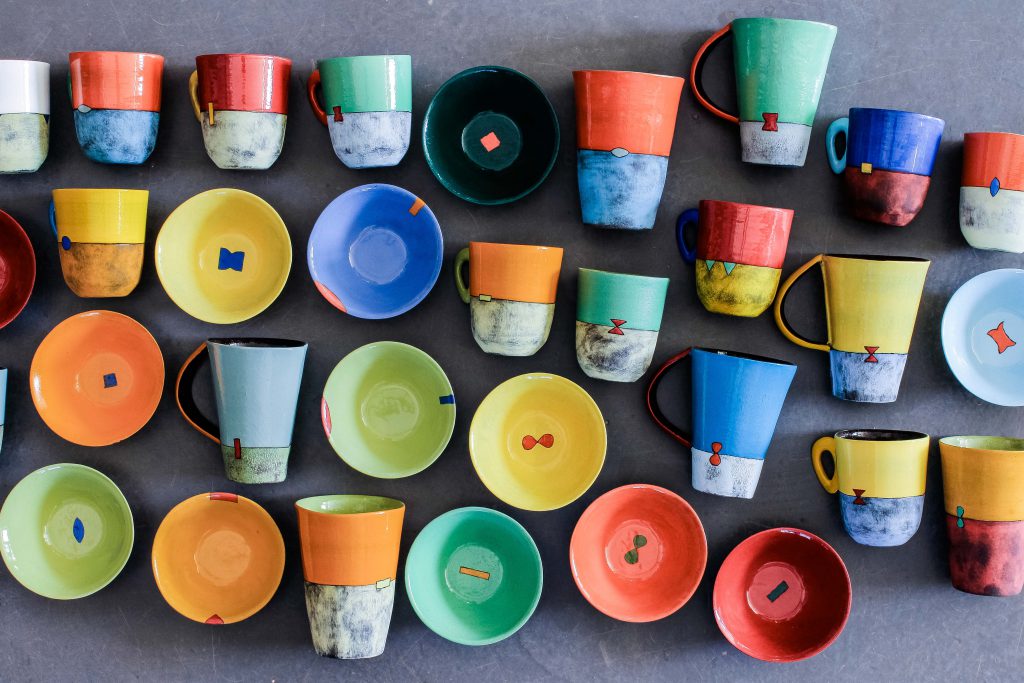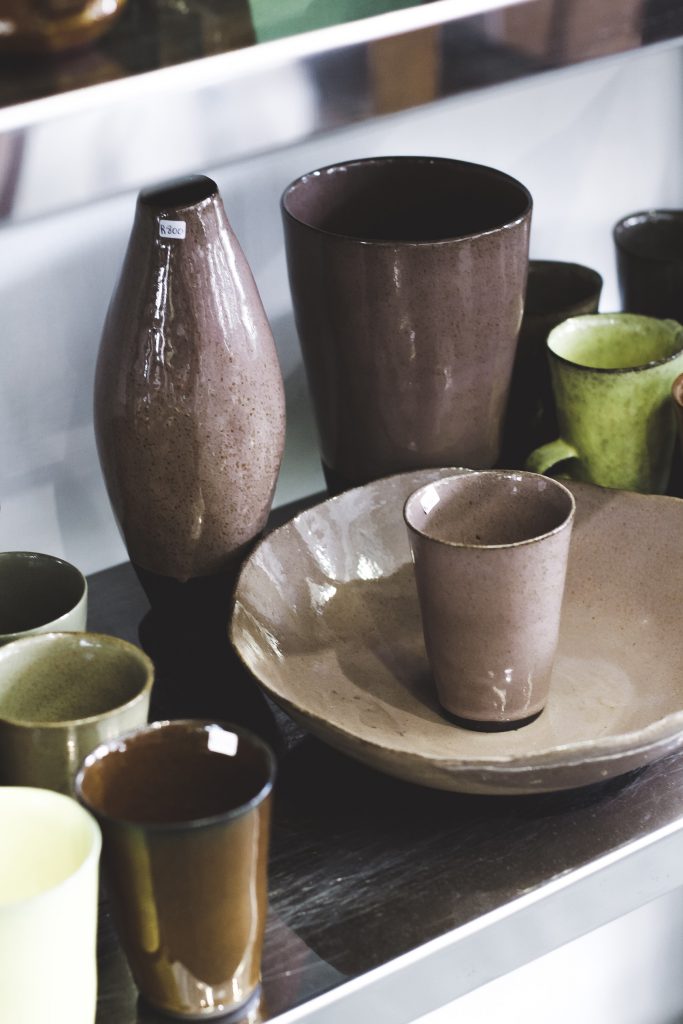 Specialising in porcelain, Eylene Clifford, ceramic artist and owner of Eylene Clifford Ceramics, presents pieces that are not only beautiful but functional too. "Each Eylene Clifford piece is handmade, imprinted with stitched images and coloured using an array of methods from underglazes to pure oxides," says Clifford.
"Through my drawings and ceramic vessels I seek to create a visual representation of life as I experience it, always striving to better show the balance between the beauty and fragility of living in this world. I always emphasise the line of my drawings on vessels, as I love how the quality of a line can communicate emotion. Inspired by my very talented mom, Matilda Angus, I borrowed her unique method of transferring freehand stitched designs and oxide colouring onto my pieces. Although I have several different ranges from wildlife to figure drawings, my focus currently is on endangered South African flora. My work centres around showcasing the fragility in life, and using paper-thin porcelain and imagery of nature at its most vulnerable … a plant in bloom or people in the nude. While working with porcelain is a constant reminder of vulnerability, it also illustrates how something so fragile can be strengthened when forged in fire." It's this beautiful approach to her ceramics that validates Clifford's choice of working with porcelain. Eylene Clifford Ceramics is perfect for a special occasion as well as for everyday use.
View the full collection of Eylene Clifford Ceramics' bowls and cups at http://eylenecliffordceramics.com.