Text Lungile Nkosi
Established in 1995, Design Indaba is an annual festival showcasing and celebrating creatives from several art and design disciplines. Design Indaba is thoughtfully curated to encompass trailblazers from all over the world to engage, inspire and most importantly do what they do best – create.
The event takes place over three days and is packed with stimulating talks, thought-provoking installations, innovative designs and inventions, and is topped off with musical performances. This year was a tribute to the late great Hugh Masekela.
The much-anticipated event looks at placing the best of the best under one roof to feed off each other's creativity by sharing business ideas, solutions and sparking debate. It was held in Cape Town, and Joburg live-streamed from the Joburg Bauhaus-inspired LISOF campus. SA Home Owner was there to join in on all the fun.
Trends
Appropriately kicking off the Design Indaba festivities, internationally acclaimed trends guru Li Edelkoort's first stop was the LISOF campus. The stylish Edelkoort eloquently shared with us the 2018 trends forecast. Starting off her talk with the introduction to the Goddesses Summer 2019 theme, Edelkoort took us through the historical goddesses and their influences on fashion.
Although the focus was on fashion, many elements of this topic – such as Mother Earth – could be beautifully interpreted into interior spaces, where Mother Earth could inspire the use of earthly fibres and neutral tones. For example hemp, an eco-friendly fibre, can be used in interior spaces. Its thermo properties are beneficial in the climate changes experienced globally and locally.
Further in her presentation, Flora and Fauna were introduced as the goddesses of nature, inspiring a combination of florals and animal-style material such as fur and leather. Again these are elements that work well in interior spaces – like Nguni rugs, leather couches and chairs, faux fur throws that add a sophisticated, luxurious touch to a space and the warmth that comes with them for chilly winters.
Exquisite illustrations of deep dark hues and spice-inspired colours guided us into the Spiritual House: Home & Lifestyle 2019 theme. With the intention of creating a holistic home environment, Edelkoort takes us back to the basics, stripping our home of all the ruffles and frills and creating a spiritual sanctuary.
The simplistic approach to architecture and design had us looking at raw materials like matte golds and rough metals, giving the home a rustic feel. Deep wall and floor tones like intense greys and screed flooring with dark porous counter tops were a strong feature in the forecast. Ancient detailing was a sight for sore eyes, with baskets as furniture. Mixing materials like wood, marble and rope add a beautiful touch to interior spaces, making them feel and look warm and contemporary.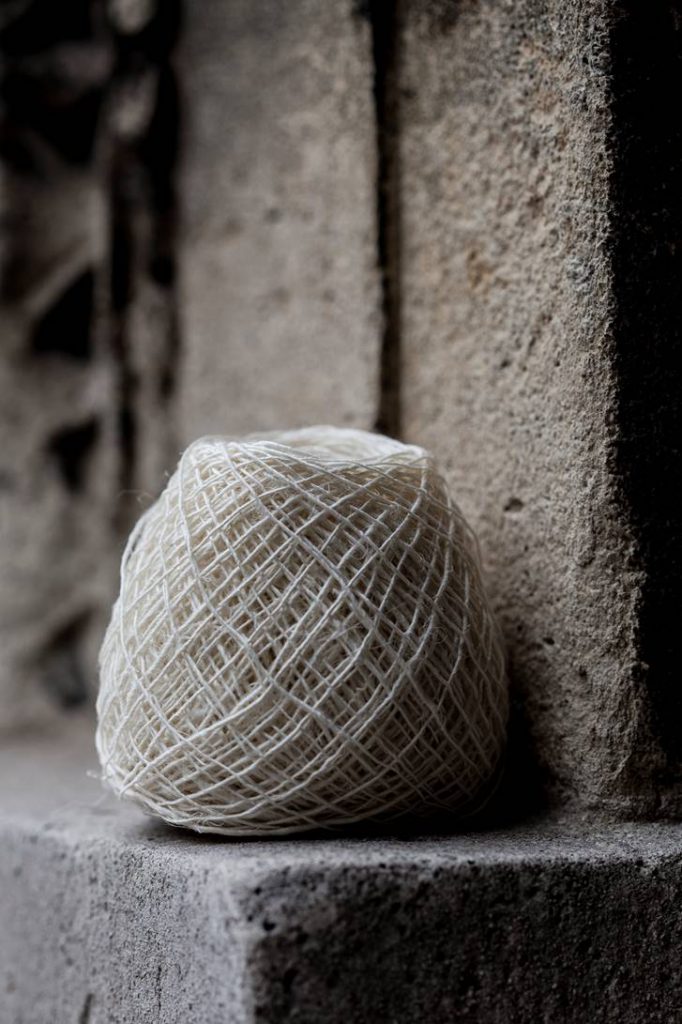 Washed-out, faded fabrics and the weaving of carpet offcuts to create one big carpet were also big in the forecast. Going back to nature and honest materials was the overall theme – a theme we believe will take off.
Fun and colour with a difference
Morag Myerscough is a London-born graphic designer who believes in sending messages of happiness through her work. The use of vivid colour and dynamic patterns make for playful artworks which she sometimes turns into 3D installations resembling a theme park of sorts.
Her works hold powerful messages, encouraging you to take life a lot less seriously and play whenever you can. Her energetic nature speaks through her works. Myerscough works with community members to inspire and develop design solutions for places like children's hospitals and art schools for the underprivileged. Looking at Myerscough's work and the positive impact it can have on individuals, it might be a good idea to take some tips and tricks to "happy up" your home.
Introduce different shapes and patterns in your home. Start with the colours of your scatter cushions, go bright and playful to lighten the mood. You can also try selecting a triangular coffee table instead of a round or square one. Small decorative pieces can be brightened up – like a bright yellow lamp; and a feature wall with different shapes and patterns can be fun as well.