Designing a room with unique personal touches is a great opportunity to experiment with textures, patterns and colours. We share six ways to add character to your home.

Layer it up
"Layer, layer and then layer again. I love mixing all types of textures, be it in the wallpaper, or wall finishes, to the practical fabric choices on larger furniture pieces, to the richer, more tactile fabrics on the smaller items, like scatter cushions and throws.
"Everything is carefully considered and pulled together to create a palette and a scheme of warmth and depth." – Jessica Boyer, owner and creative director of Jessica Boyer Interiors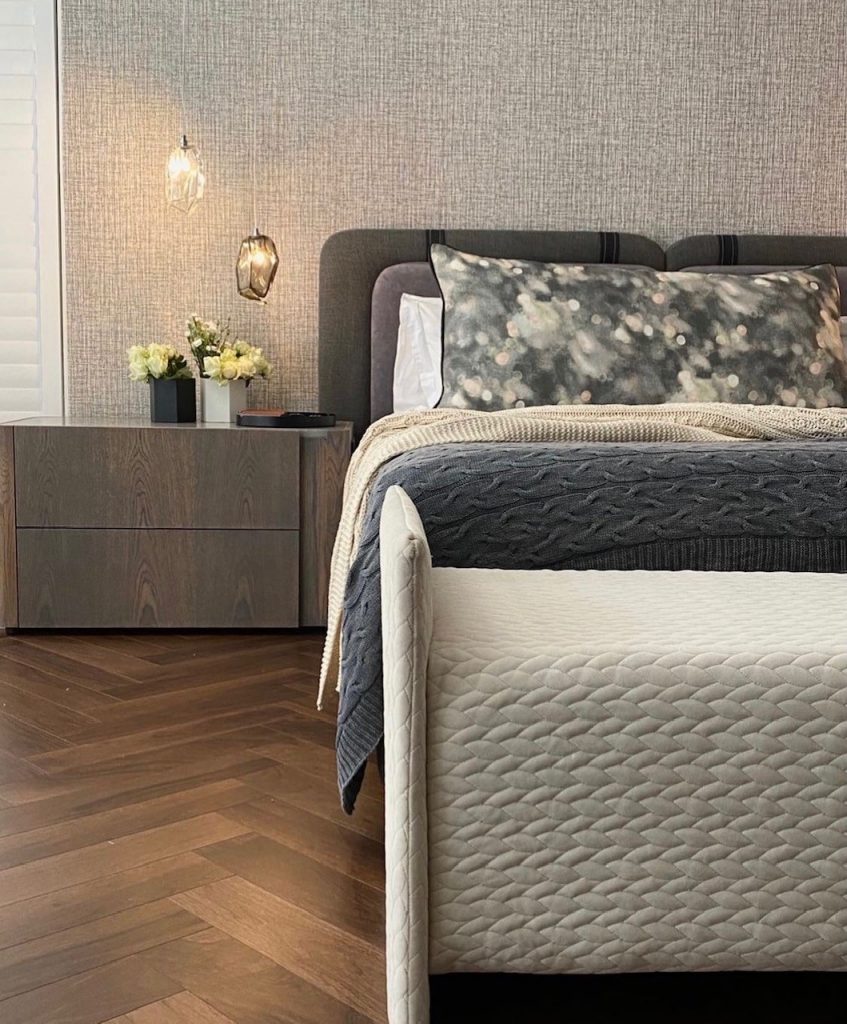 Create focal points
"Wallpaper definitely makes a beautiful statement in your room. It is important to choose patterns and colours that you love. A quilted headboard made with luxurious velvet add warmth, and a tall headboard with textured fabric, frames the bed and creates a stunning focal point." – Driekie Thomas-Barnard, director of House of Interiors Bloemfontein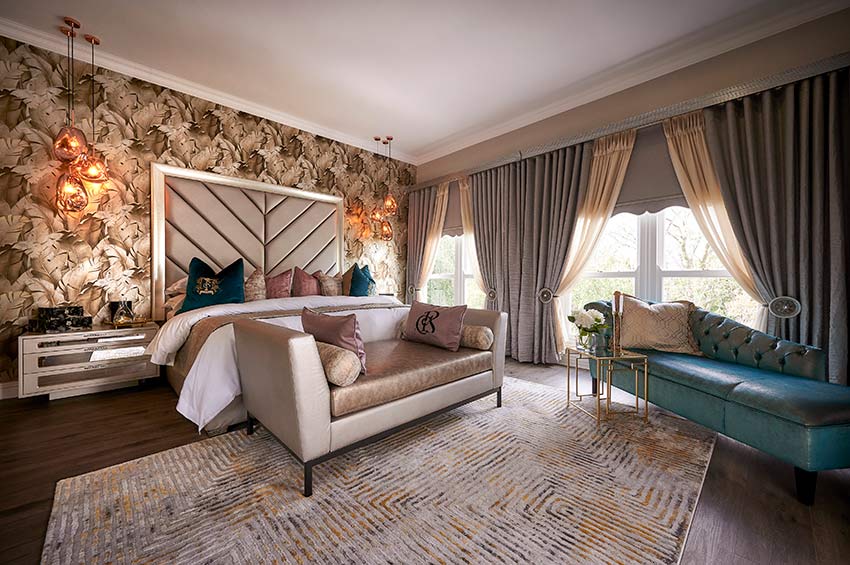 Include art

"Incorporating inspired and artistic personal touches into a space will add character. And there are many unique ways to do this – from commissioning a life-size bronze statue, to a portrait done in glass; from having an artist create unique impressions of your family on canvas, to having an artisan tailor a bespoke hand-woven floor or wall rug to reflect a passion." – Audi Snÿman, owner of Audi Snÿman Interior Design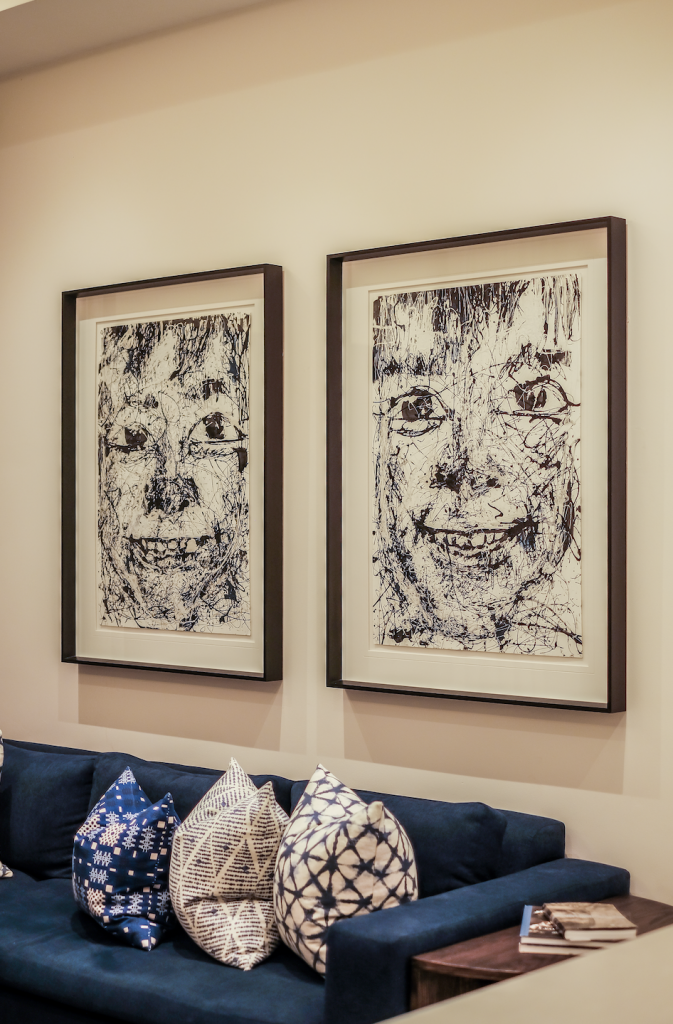 Take it step by step
"When designing a room with unique personal touches, decide on a colour palette from the outset. Then decide on the style of the room – is it modern, classic, Scandi? Select fabric swatches in that colour in plains as well as patterns that will work with the style of the room.
"In this bedroom for a young teenager, I chose a salmon pink colour palette with a boho chic style, which my client loved. I layered textures and patterns in various fabrics, linen and other materials used for the furniture. The neutrals here are whites and greys which allow the salmon pink to shine. There's also a touch of rose gold in the pendants, wall light and pedestal handles.
"The custom-printed wallpaper adds a beautiful backdrop to the headboard and makes it the focal point in this room. The design of the wallpaper was carefully chosen to meet the client's brief as she loves forests and plants." – Cheryl Herweg, owner of Changing Spaces Interior Design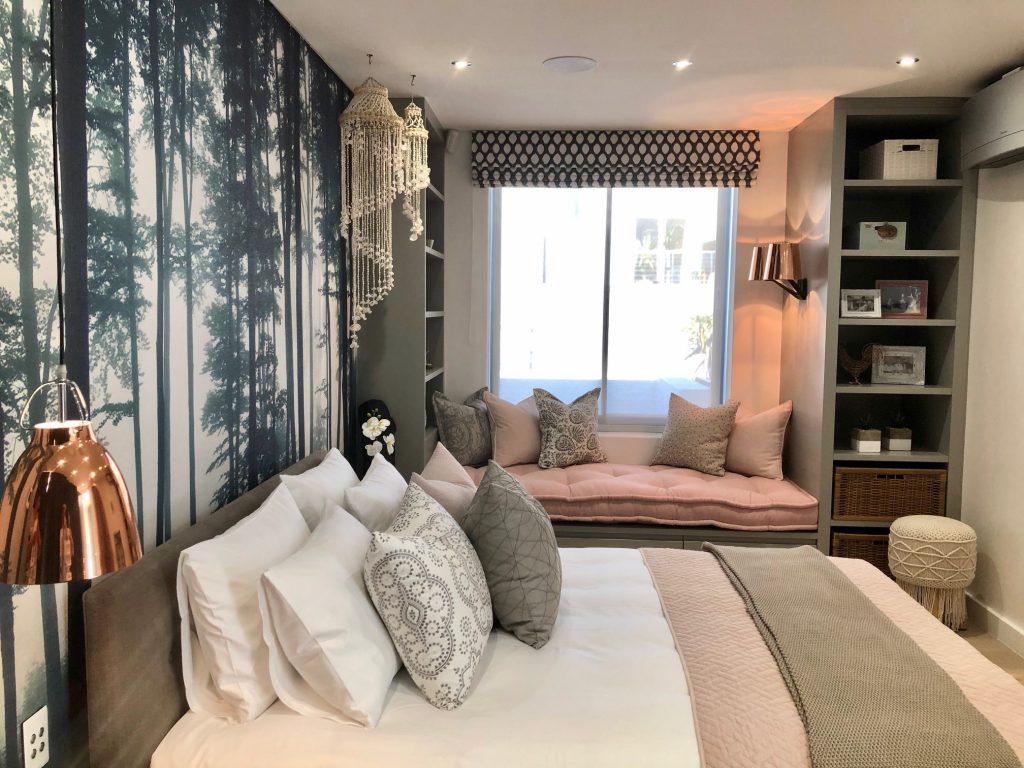 Incorporate personal touches
"Showcase items that mean something to you, for example, a stack of your favourite coffee table books or souvenirs that you have collected on your travels. Just make sure that whatever you select has been thought through, repeated to create a theme and balanced with others so it does not look over-staged.
"Candles decorate your personal interior space by their scent and by the way that they look. Candles have the ability to open up a room, or make an area feel snug and cosy, and there is something to be said about a signature home scent.
"If you love nature, bring it in through wallpaper or through flowers and greenery in a vase. This is a simple and inexpensive way to style any area. You could also put a couple of low-maintenance pot plants in your home, and if you are really bad at keeping plants alive, you get some shockingly realistic ones these days." – Leanne Van Niekerk, designer and owner of LVN Interiors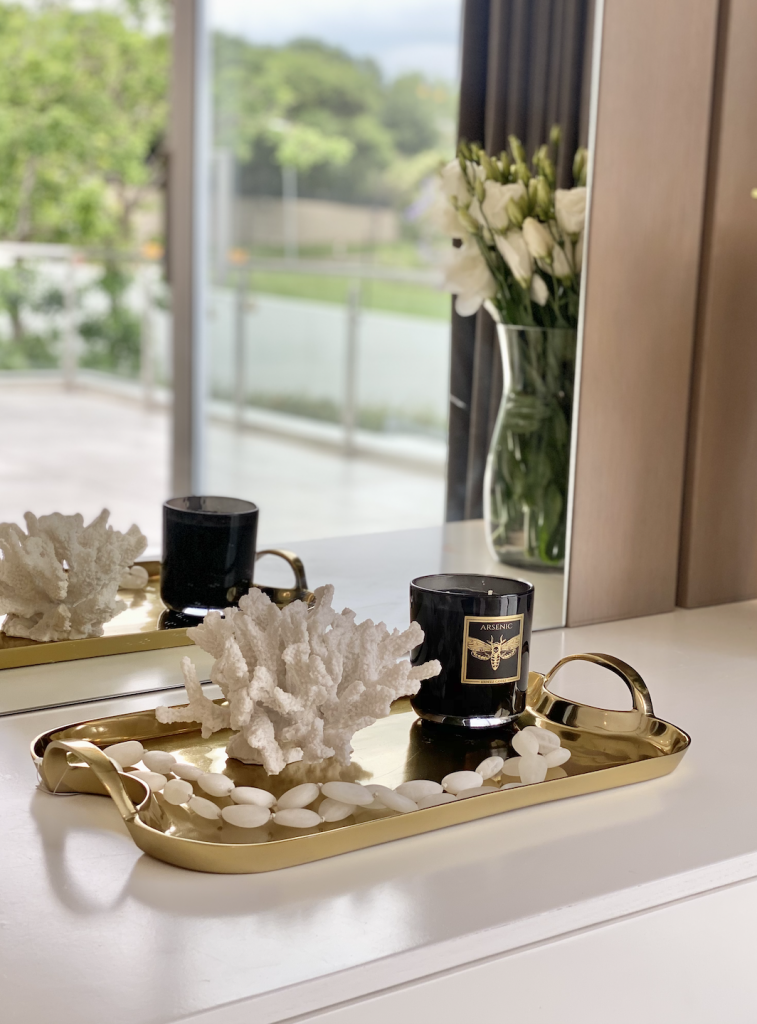 Go for quirky
"When I think of the character of a house, it is the items and details that set it apart from other spaces, and that gives the house its personality. We often do that with quirky elements or items that hold some sentimental value to us. In this way we let our spaces tell the story of us. It also reminds us of special places, people or memories, and this in itself will give character to any space as all our experiences and memories are unique to us." – Tersia Erasmus, owner of BINNE Interior Design