Discerning architecture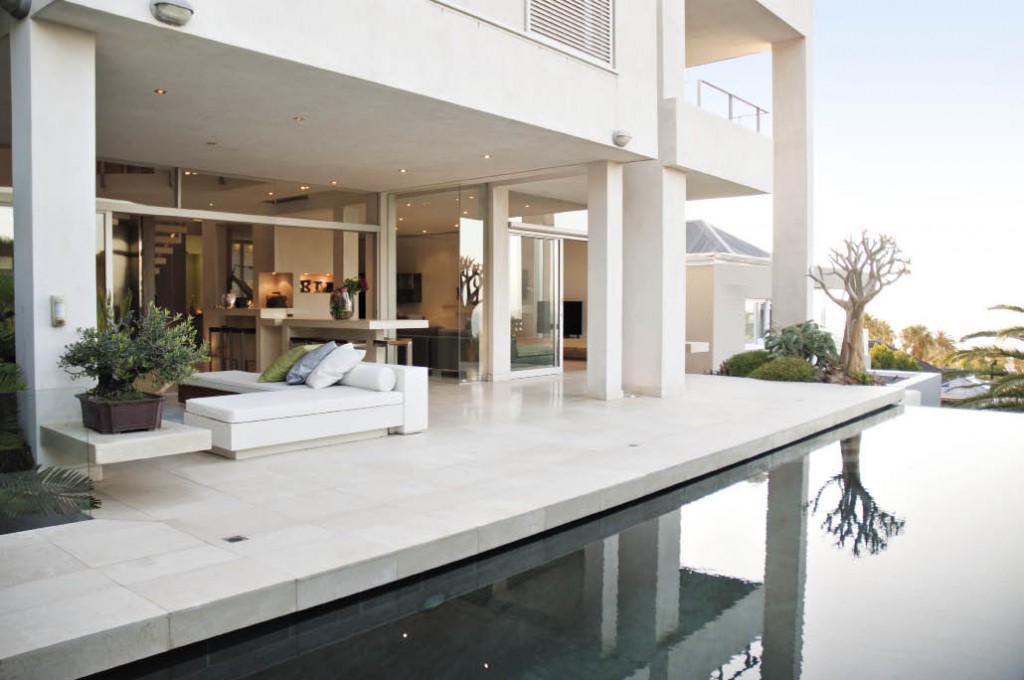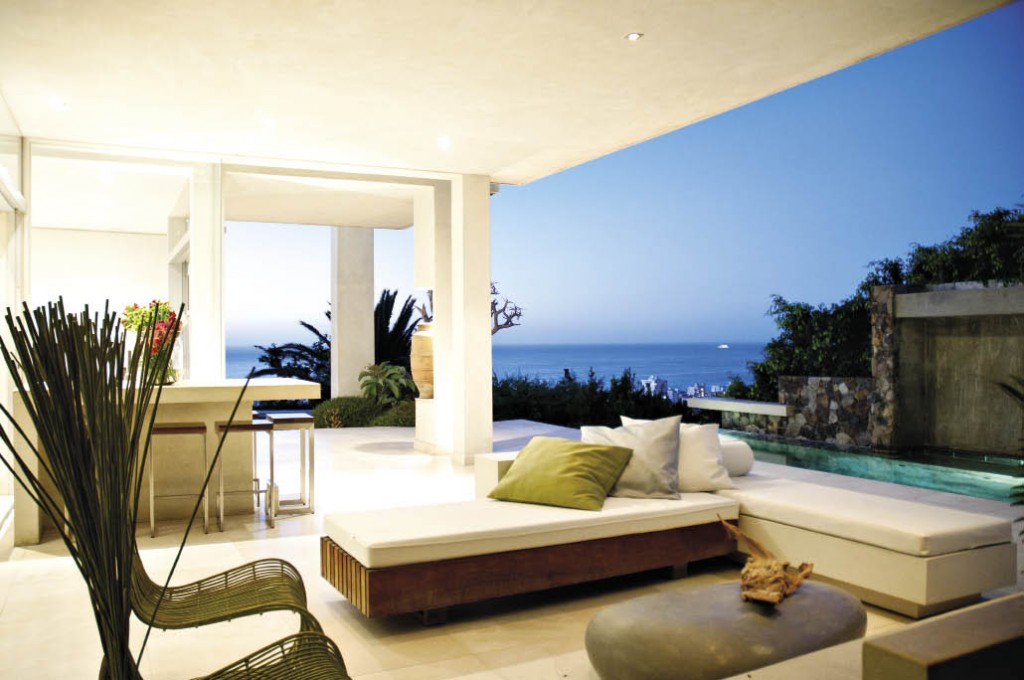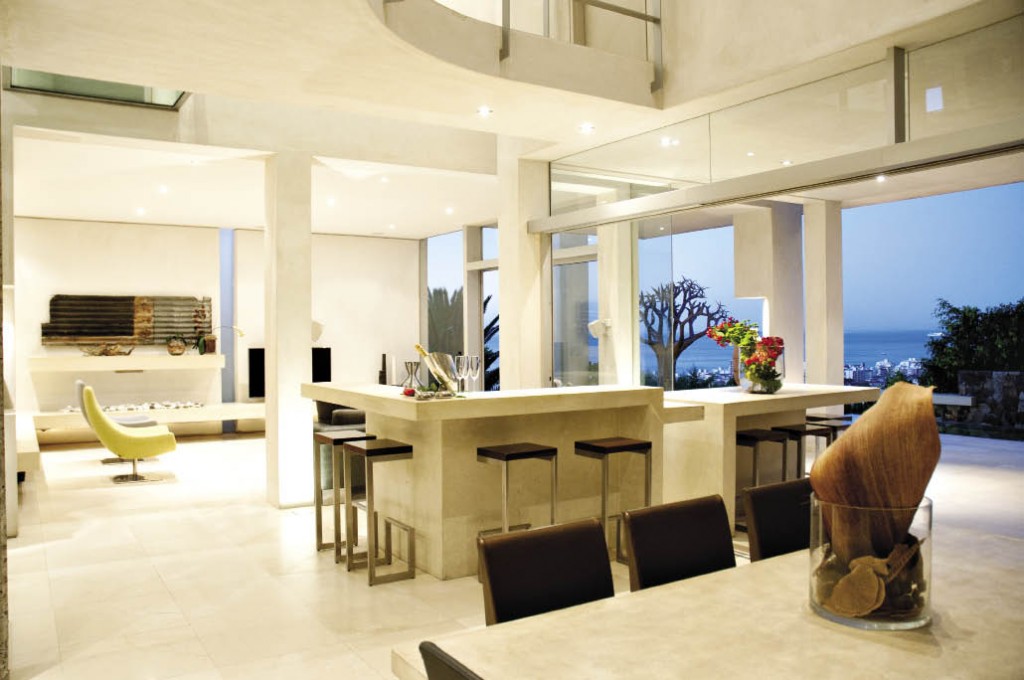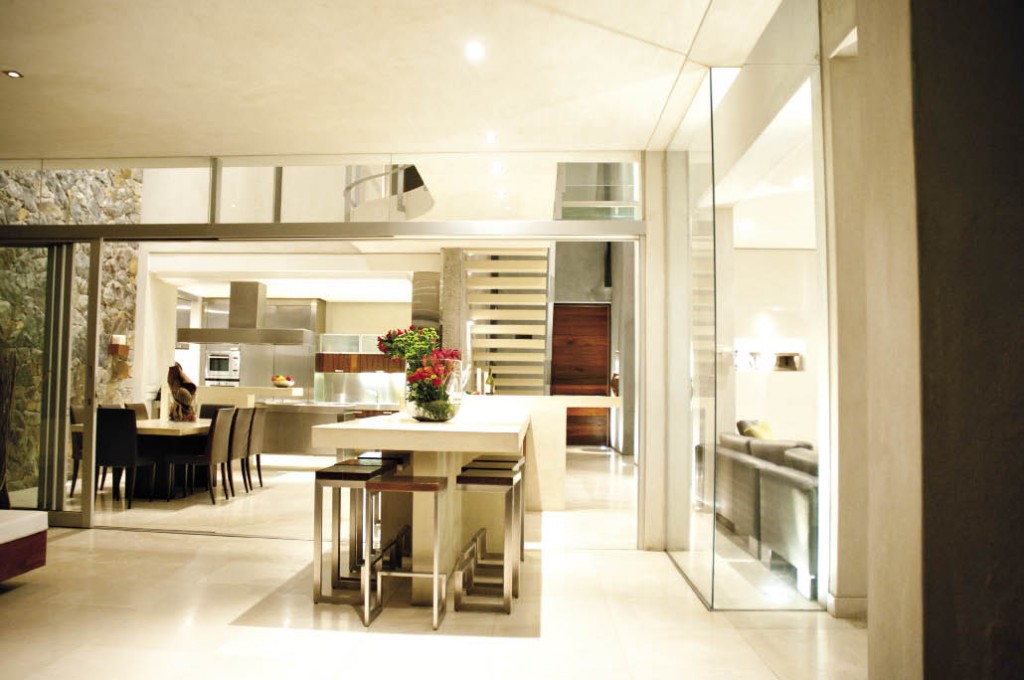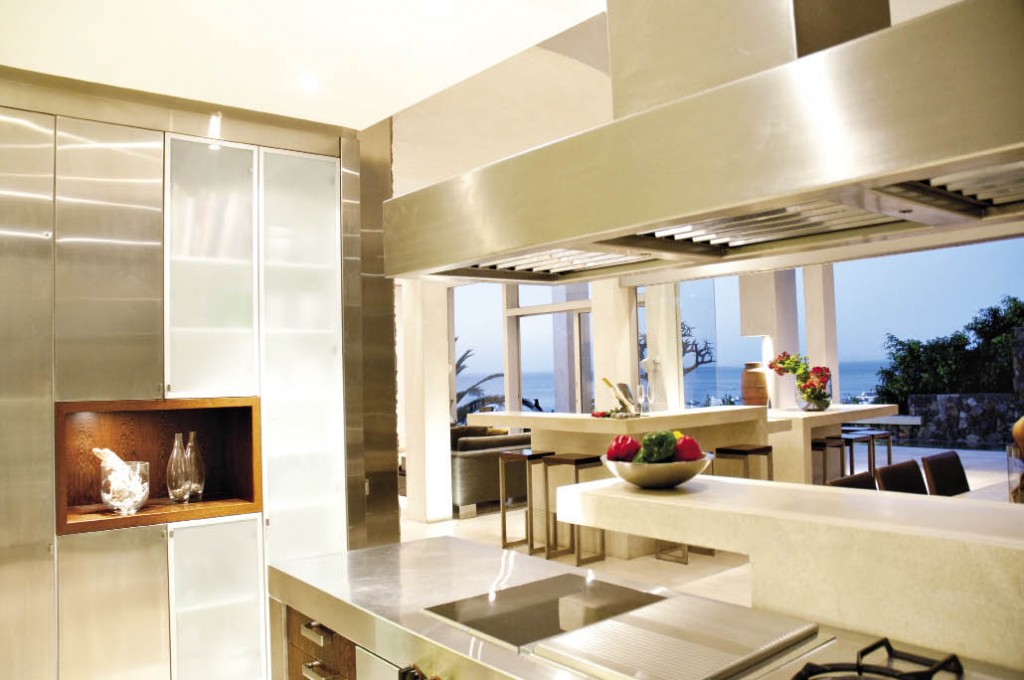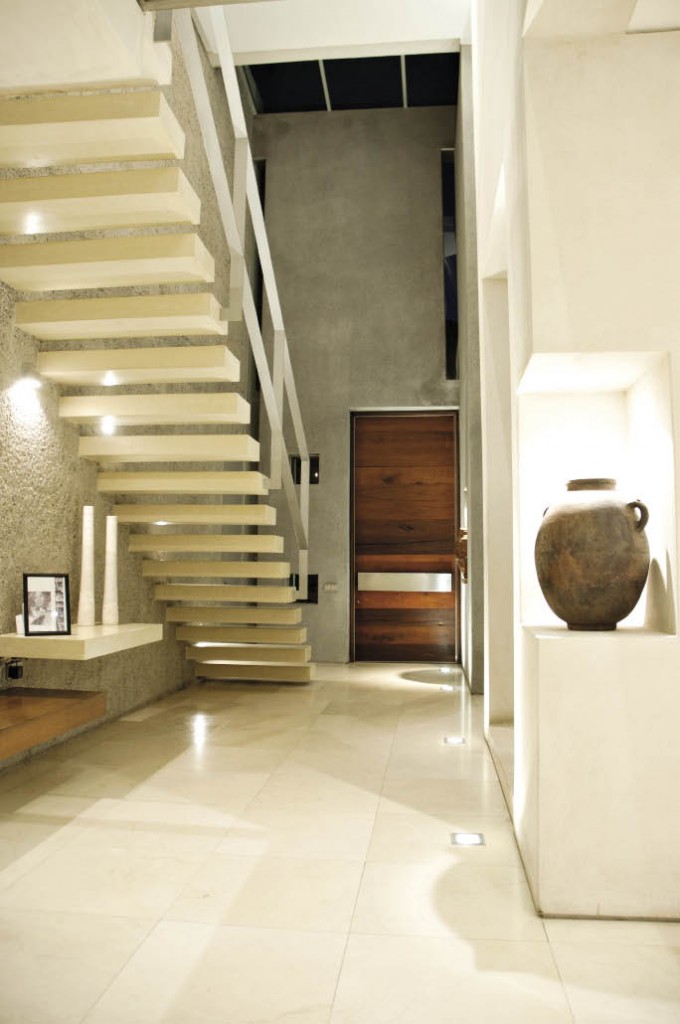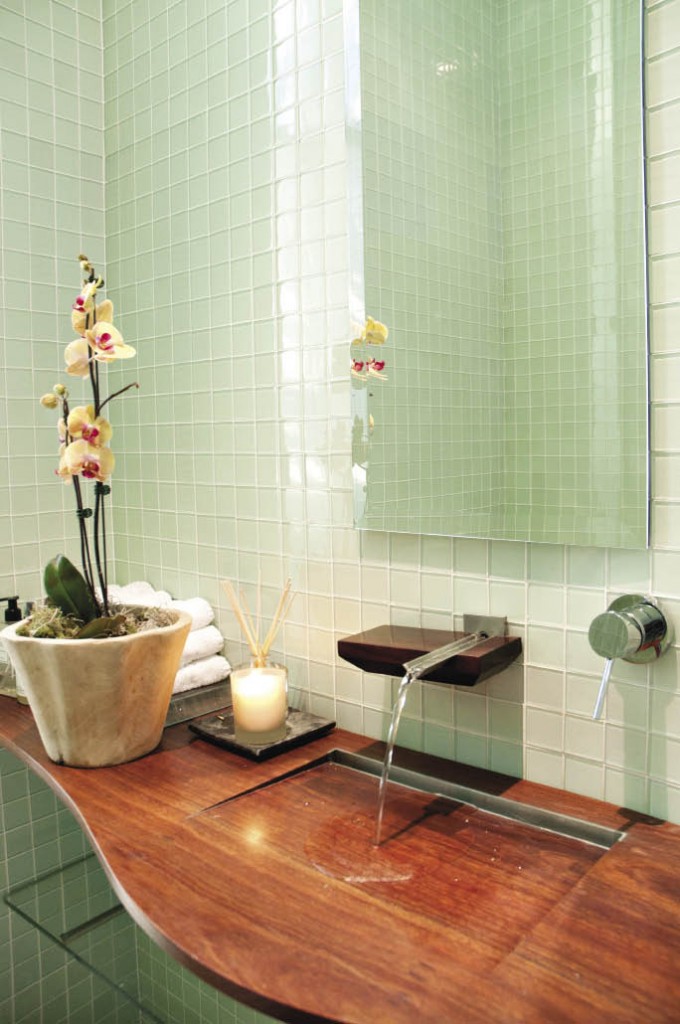 By Anna-Marie Smith, Project Consultant Ruanda van der Walt, Photography Arthur Quinton Architecture and Nazreen Essop
Set in a prize location in Fresnaye, along Cape Town's Atlantic Seaboard, is this masterful contemporary work of art.
This home was designed by Arthur and Cori Quinton for themselves. Their joint professional ability allowed them to maximise the brilliant orientation of this 400m² site, reflecting the high standard of their work through visually-pleasing aesthetics and functionality.
The optimum utilisation of space allowed for wind shelter, as well as magnificent views, at different angles across Three Anchor Bay, Lion's Head and Signal Hill, through abundant volumes of glazing.
The practical allocation of space includes the 375m² interior, 100m² of covered terraces, a separate flat measuring 38m² and a three-car garage of 65m² in total. This urban home allows for a convenient lifestyle, with short commuting distances between work and play, close to the city centre. An added benefit of the design, says Cori, is sufficient space to entertain 125 guests comfortably inside or when the shutters are stacked away and the seamless flow between the interior and exterior come into play.
About designing this house, architect Arthur Quinton of Arthur Quinton Darryl Croome Architects says: "The objective was simple – to blur the boundaries and to allow light, air and views in to every part of the house." Designed to move away from conventional modern finishes and painted walls, resulted in the generous use of raw and natural materials, such as white cement plaster and shale, as well as paint that only featured on the ceilings. Energy consumption was kept to a minimum through optimum ventilation and insulation combined with deep overhangs, high ceilings and shutters, to keep it warm in winter and cool during summer.
The professional interior design and decor completed by Cori Quinton Interiors is accentuated through natural light from large window spaces and a skylight stretching from the front door right through to the sleeping quarters and glass bridge landing. Minimalist detail emphasises a wonderful sense of calm, while accentuating ceiling heights and generous volumes, make for varying visual perspectives from different vantage points. Cori says applications in sand tones and rich textures of natural materials and finishes complement the Cape mountains exterior.
One of the many magnificent interior features is a seven metre obelisk-shaped rock wall that sets the natural tone for fine combinations of timber, stone, glass, steel and marble.
An uncluttered interior design with carefully selected custom-produced decor applications and furniture allows the exquisite outdoors inward. Easy flow between interior living spaces and the exterior highlights natural rock features around the pool terraces and garden surroundings.
When it comes to fine living within an urban setting, this home produced an exquisite solution.