Explore ideas to create inventive and functional zones for kids' bedrooms, where fantasy meets reality.
Design with longevity
"The possibilities are endless so it's really important to define exactly what you want out of the space. Smart and stylish storage solutions are always a big request for easy sorting and hiding all the untidy messy bits. Longevity in a room is also important, so I tend to design something that, while fun and appropriate for kids, is a space that they can also grow with and give them many functional years before they feel they need a change." – Jessica Boyer, owner and creative director of Jessica Boyer Interiors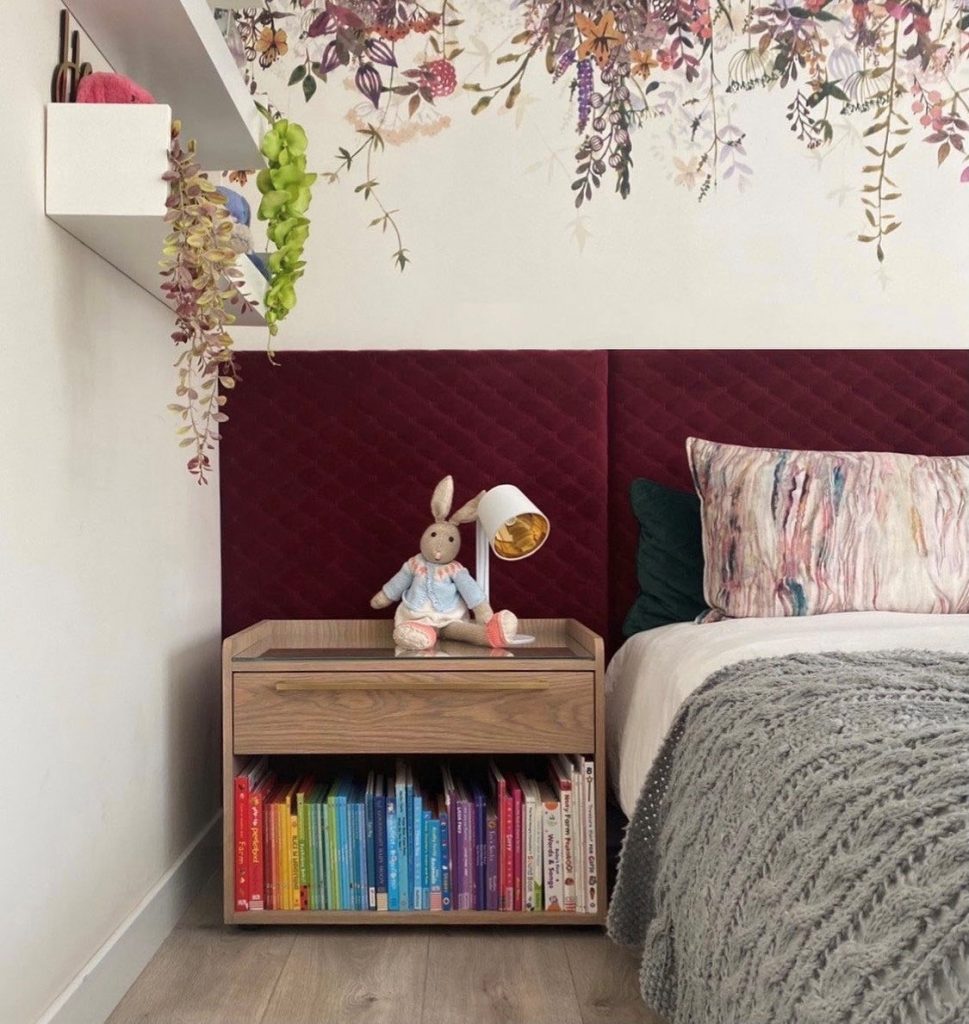 Begin with a neutral palette
"When designing a child's bedroom, begin with a neutral palette on floors, walls and drapes. From there you can be inventive while remaining practical. Use wallpaper to add character and charm to the room. The accent wall should be the one on which the headboard is fitted. Choose a print that will remain relevant as your little one grows. The beautiful butterfly pattern we selected will work for a newborn or a teen." – Dhershan Naidoo, owner of Dhershan Interior Design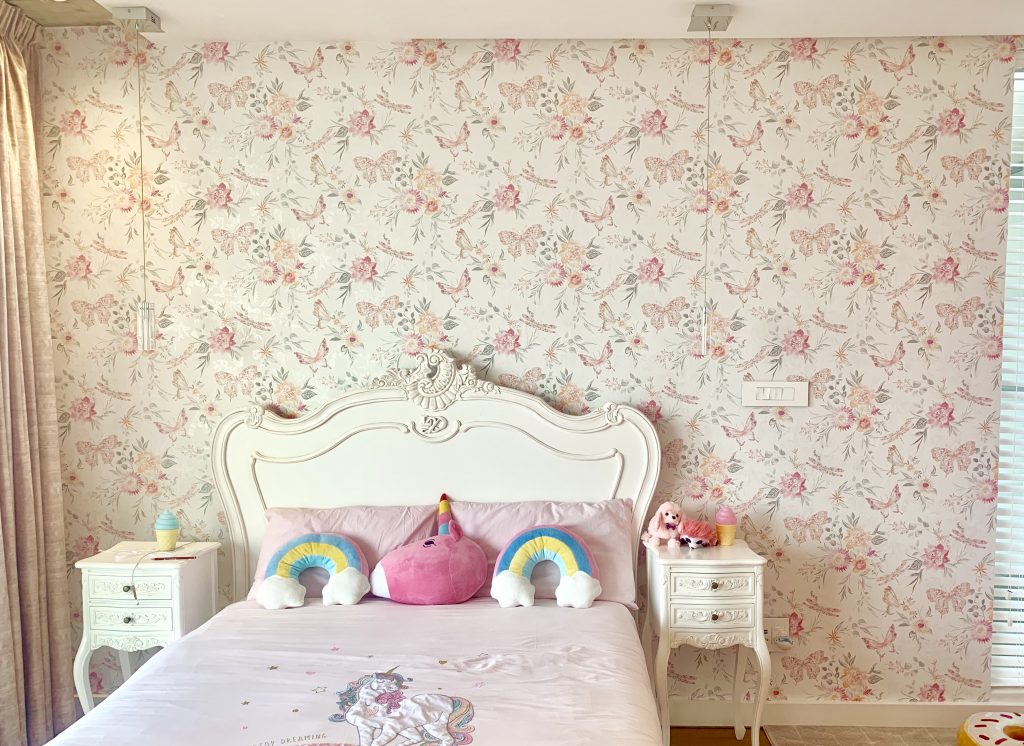 Keep it simple
"When it comes to kids' rooms, less is usually more. By keeping the décor simple and furnishings to a minimum, you'll create a room with plenty of space to play, sit, kneel, build and draw. A mix of different types of storage will give you the most effective results, but to really maximise the space, go for a built-in solution. A well-organised bedroom will ensure a soothing setting for both children and parents." – Leanne Van Niekerk, owner and designer at LVN Interiors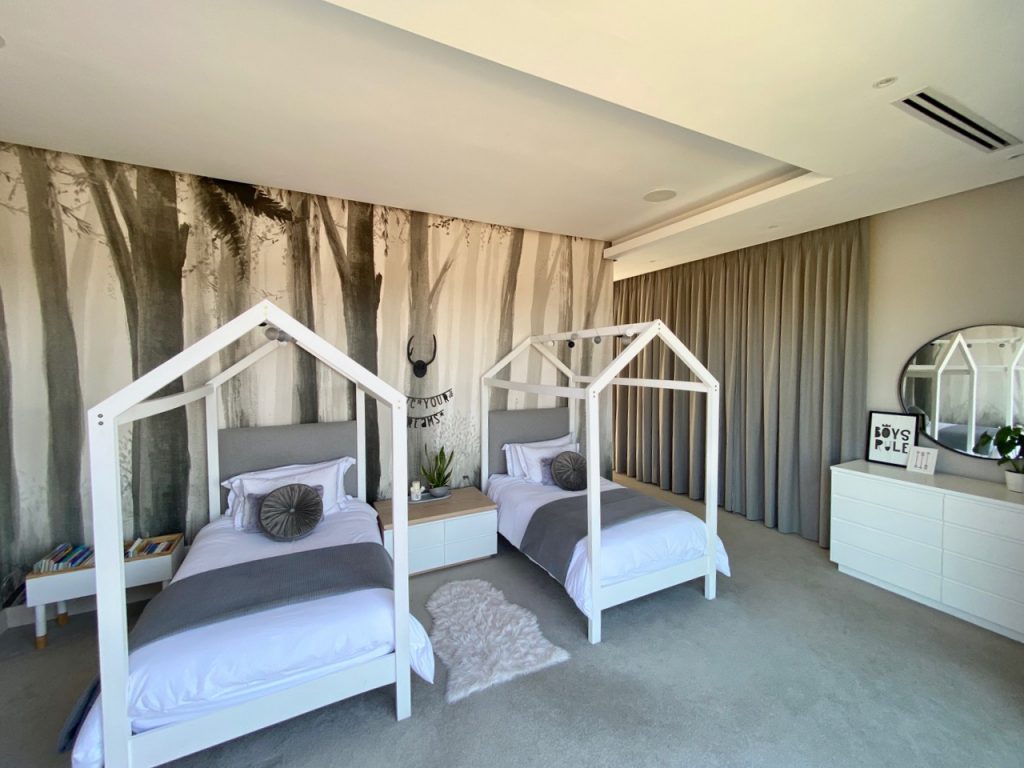 Make it accessible
"A cosy floor bed and pint-sized bedside pedestal and bookcase with open shelving offer a comfortable alternative to traditional furnishings for little ones to dream, rest, grow and play. Kids love to help themselves to books and toys and low baskets and open shelving encourage self- responsibility and independent play. Kids play more when they have a simple and organised environment." – Leanne Van Niekerk, owner and designer at LVN Interiors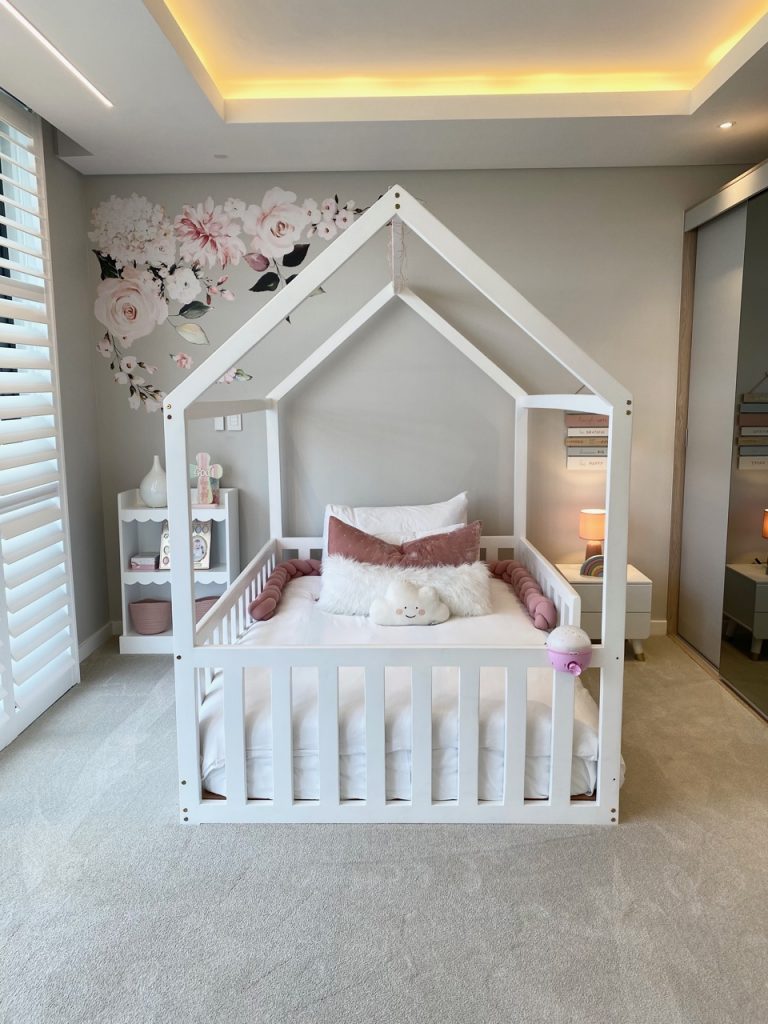 Other great ideas
Bunk beds: Kids love sleepovers with their friends, so why not invest in a bunk bed? This space-saving bedroom feature can be customised according to your taste and style preference, and may include features such as a built-in study alcove, stairs (for smaller children) and storage space.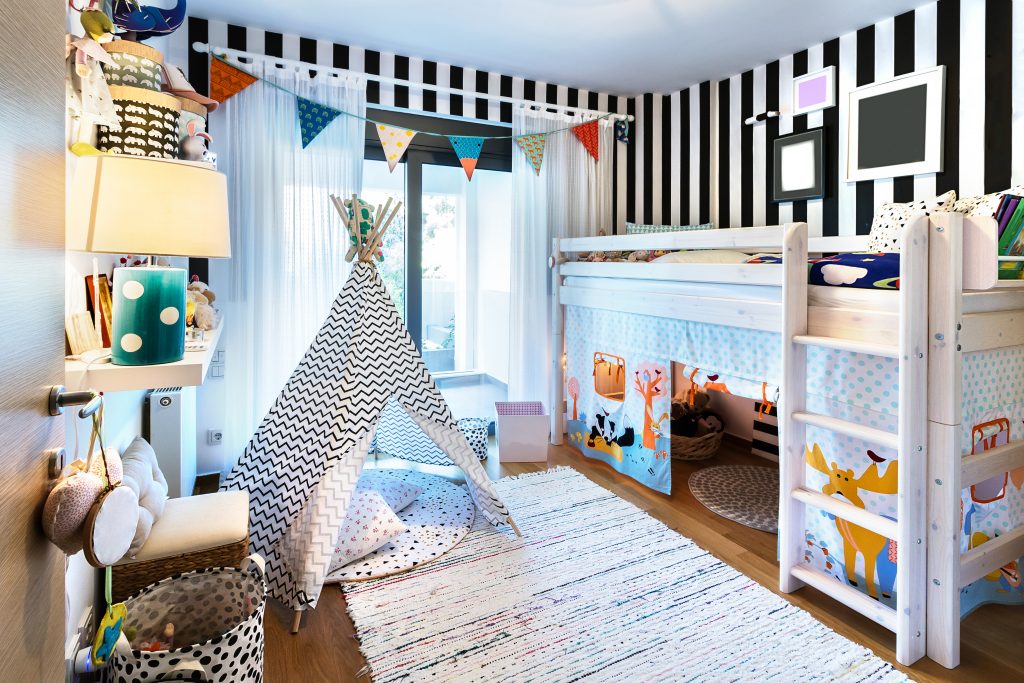 Create a fantasy setting: Magical painted murals, fairy lights, a cosy reading nook with comfy poufs and vintage/antique furniture are a few décor elements that will help to create spaces with character and charm.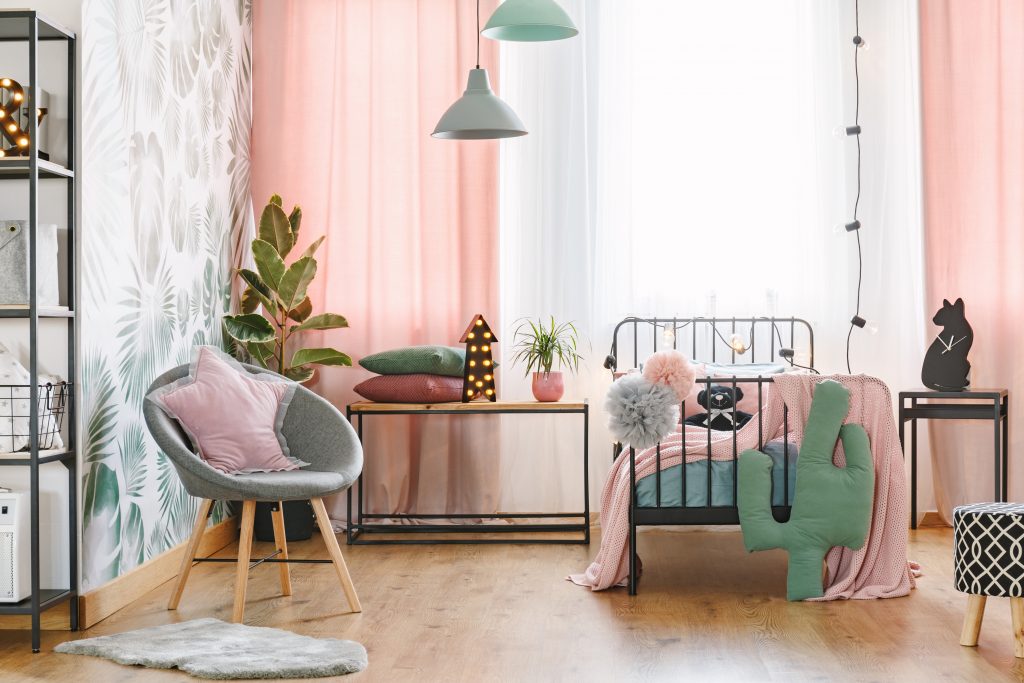 Encourage open-ended play: Sometimes you just need to provide your kids with the tools they need to express their imagination. Ensure that they have a desk and stationary to encourage them to paint, draw and write. For small children, fill the bedroom with open-ended toys.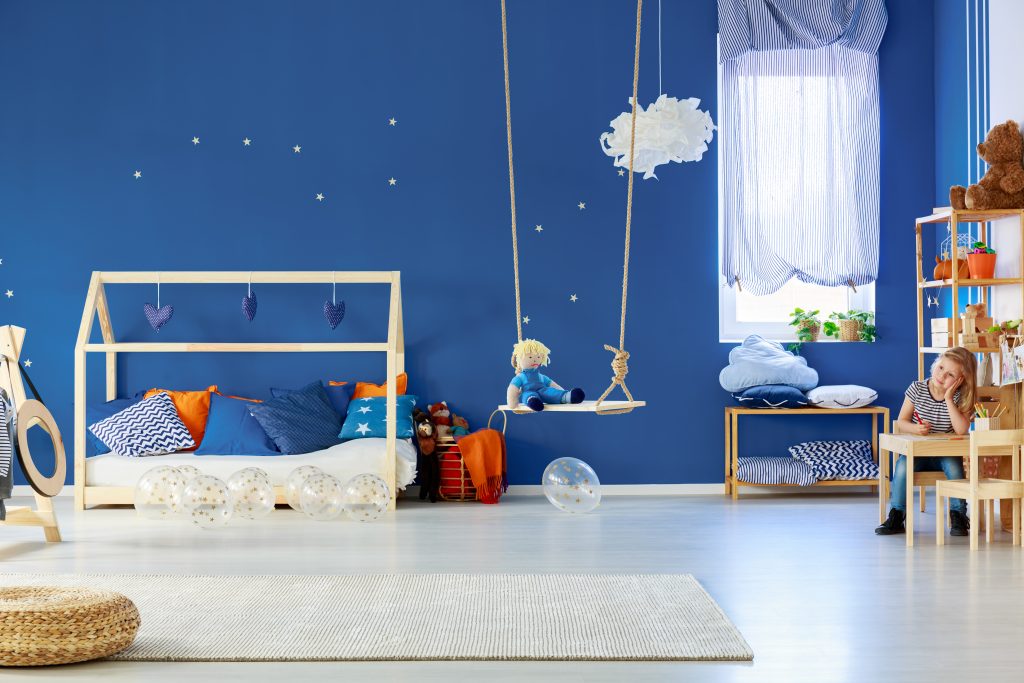 Include play equipment: Space permitting, you may want to include a swing, trapeze and even a climbing wall in your kids' bedroom.