From daring accent colours, minimalist interiors and the wallpaper craze to environmentally conscious interiors – the past four decades have revolutionised our homes and gardens.
Now you can be even more inspired with home-styling ideas as the East Coast Radio House + Garden Show celebrates its 40th anniversary as the country's longest running, biggest consumer home event.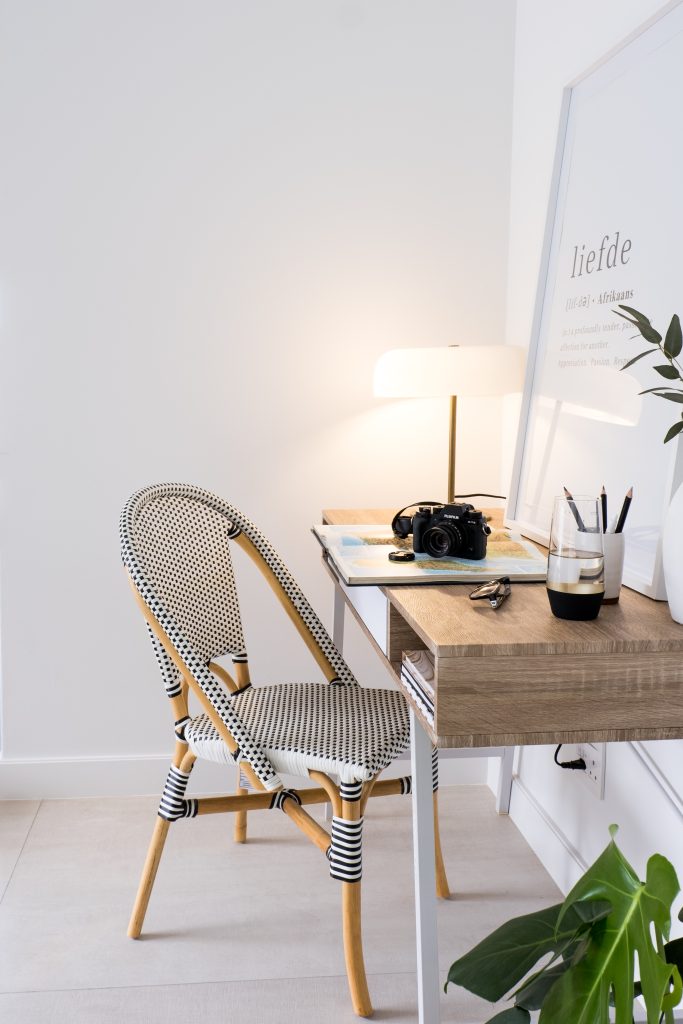 "For the past 40 years we have strived to provide a platform for the home, outdoor and décor industry to present the latest offerings and trends to the public, and this year will be no different. There should be approximately 400 exhibitors participating, and an expected average attendance of 80 000," says Clive Shedlock, owner of H&G Expo.
"It's always exciting to be at the cutting edge of the latest in design and trends in the home and garden space, but it's also been fun to reflect on the past four decades to remember what has come before – the good, the bad and 'different'."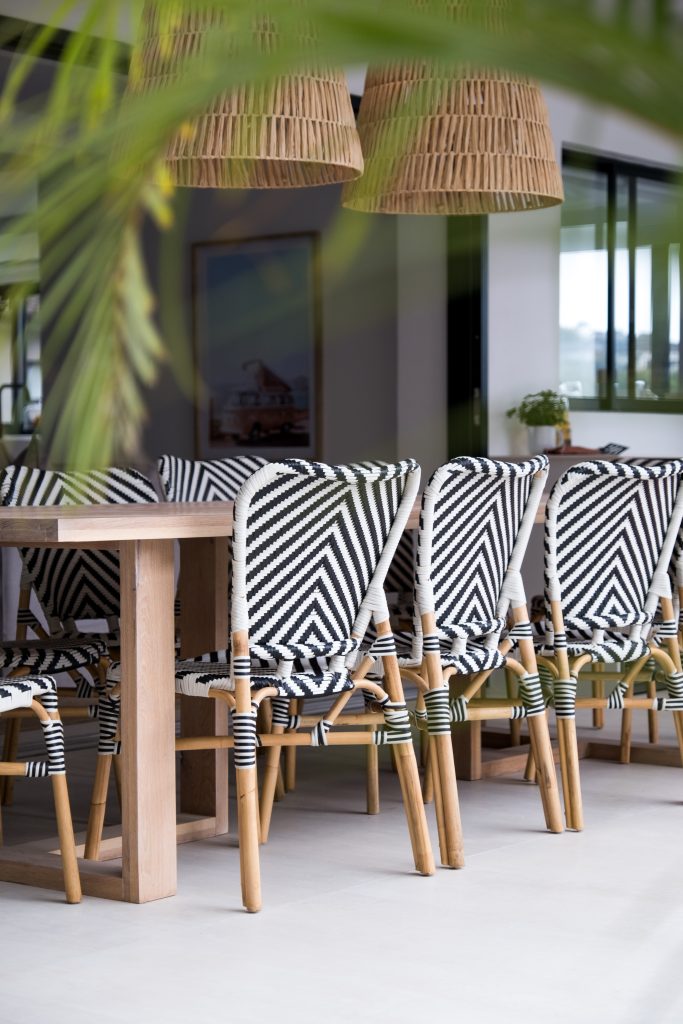 Décor throwbacks
Like in fashion, home trends come and go, but according to the show's director Cairey Baxter-Bruce, a few key elements have returned. "Stainless steel and rose gold are being replaced with the 1980s favourite brass in hardware, taps and kitchen fittings, bringing warmth into an interior space, especially the kitchen and bathroom.
Bold colours and excessive décor were all the rage in the 1980s. The postmodern era, POMO, reminds us of cluttered yet memorable homes. Deep sofa pieces and brass fixtures were some of the key elements in this decade.
The 1990s saw the movement of minimalism. Families decluttered and moved towards a "less is more" approach. We brought some basic '80s favourites with us to the 1990s, like brass accents. Many homes swopped out their colourful linen for white and neutral colours.
The new millennium saw modern, new-age living emerging in the 2000s with green, flat-pack, and replica design. Concrete flooring, floating staircases and home office sheds became more prominent. Our homes boasted large entertainment centres and subway-tile backsplashes in the bathrooms. Mason jar décor arrived and we used faux fur in most living areas. This decade focused on innovation, like open-plan spaces.
Moving into 2010 saw a bespoke modern outlook. With climate change in mind, the millennial generation focused on a clean look that included all-white kitchens, accent walls and bold patterns including chevron and florals. Matt black surged in popularity and rose gold found its place in the world among décor on coffee tables, desks and even faucets.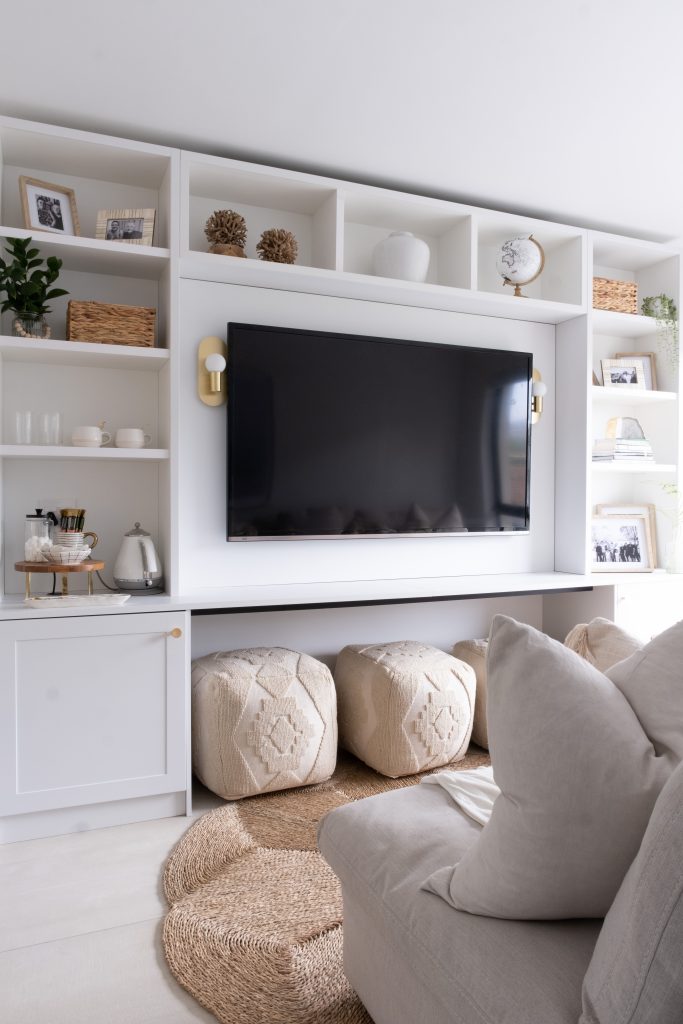 The here and now
The start of the 2020s saw a major shift in how we lived with the pandemic inspiring a change in many home spaces. As one of the key exhibitors for this year's East Coast Radio House + Garden Show, POP Interior Design Studio will showcase its design visions for 2022.
"In certain times of change, the need for interior design becomes greater as our need to fit in and be one with our surrounding spaces becomes most important. Interior design has a great capacity to shape our lives, to heal, to bring together. It is so much more than what the space looks like and is everything about how the space makes us feel.
"Looking back over the past 40 years of design trends, you can see how interior design adapts to current times. The need to surround ourselves with an abundance of material objects and to fill a space during the wealth boom of the '80s has since been refined to a simpler aesthetic.
"While the current design trend remains inspired by the bold organic forms and geometric patterns of the 1980s, the negative space in a room has become as important as the positive space. It's all about creating balance," says Giselle Ferreira, co-founder at POP Interior Design Studio.
Research conducted by Rainmaker Marketing this year shows that in the residential housing market, multifunctional home layouts will supersede open-plan living spaces. COVID-19 has certainly impacted current home layout trends. According to the latest Rainmaker Marketing study, in 2022 there is a demand for home offices and studies for kids, with layouts that distinguish between living and working spaces.
Home layouts and design that enhance wellbeing are also in. According to the study, there is greater emphasis being placed on creating calming, well-ventilated plant-filled environments while increasing connectivity to the natural environment through organic materials and natural textures.
"The need for flexibility and in turn flexible living has become highlighted during the lockdowns. We have been forced to look at the spaces we exist in, how these spaces promote healing, how they encourage us to let go of, connect to, move through and hold close. We have gone back to basics – to shelter, to nourish, to gather. What's become important is who we connect with, where we gather and how we bring this togetherness into our homes," says Ferreira.
Apart from its standout displays by top designers and landscapers, the event has expanded its offerings from home goods including furniture and appliances to hosting celebrities like Tanya Visser who share insight and knowledge into top trends for gardens and landscapes.
There will be myriad competitions, foods and craft bars for adults, and a host of entertainment options for children. This iconic tourist attraction brought to you by Durban Tourism will be held from 24 June to 3 July at the Durban Exhibition Centre.
For more information visit www.housegardenshow.co.za