Well-designed interiors have design choices that work together and appear effortless. We share nine expert tips on how to create indoor spaces with flow and cohesion.​
Design a space that evolves
"As designers we always go by the saying that there is no right or wrong in design with regards to design choices – there is however a preference. Firstly, choose a style that best reflects your personality, as an interior space should always speak of you or your family's lifestyle. And then keep all the elements that you absolutely love and get rid of the stuff that is irrelevant.
"A well-designed home should evolve over time and one should fill it as you travel with things that carry sentimental value to you. Some items might be old heavy antiques and some very new light and contemporary with clean lines. This is good – it's an eclectic style where old and new meet in perfect harmony." – Zanee Matthews and Antionette Stander, senior interior designers/directors of M&S Interiors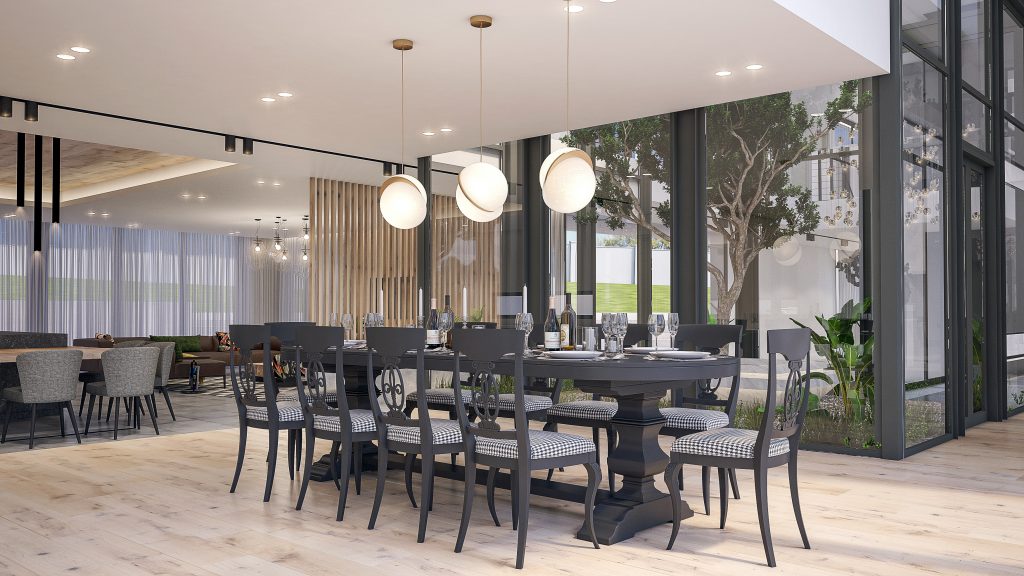 Keep things eclectic
"Try not to match everything and try and break away from symmetry. We prefer throwing things off balance and love working with a two-thirds ratio. For example, bedside table and lamp on the one side and a pedestal and hanging pendant on the other side. Or wall panelling on the wall only two-thirds and the rest of the wall a different texture.
"This will keep the space interesting and then you can add texture and bold patterns to enhance and create interest to certain elements." – Zanee Matthews and Antionette Stander, senior interior designers/directors of M&S Interiors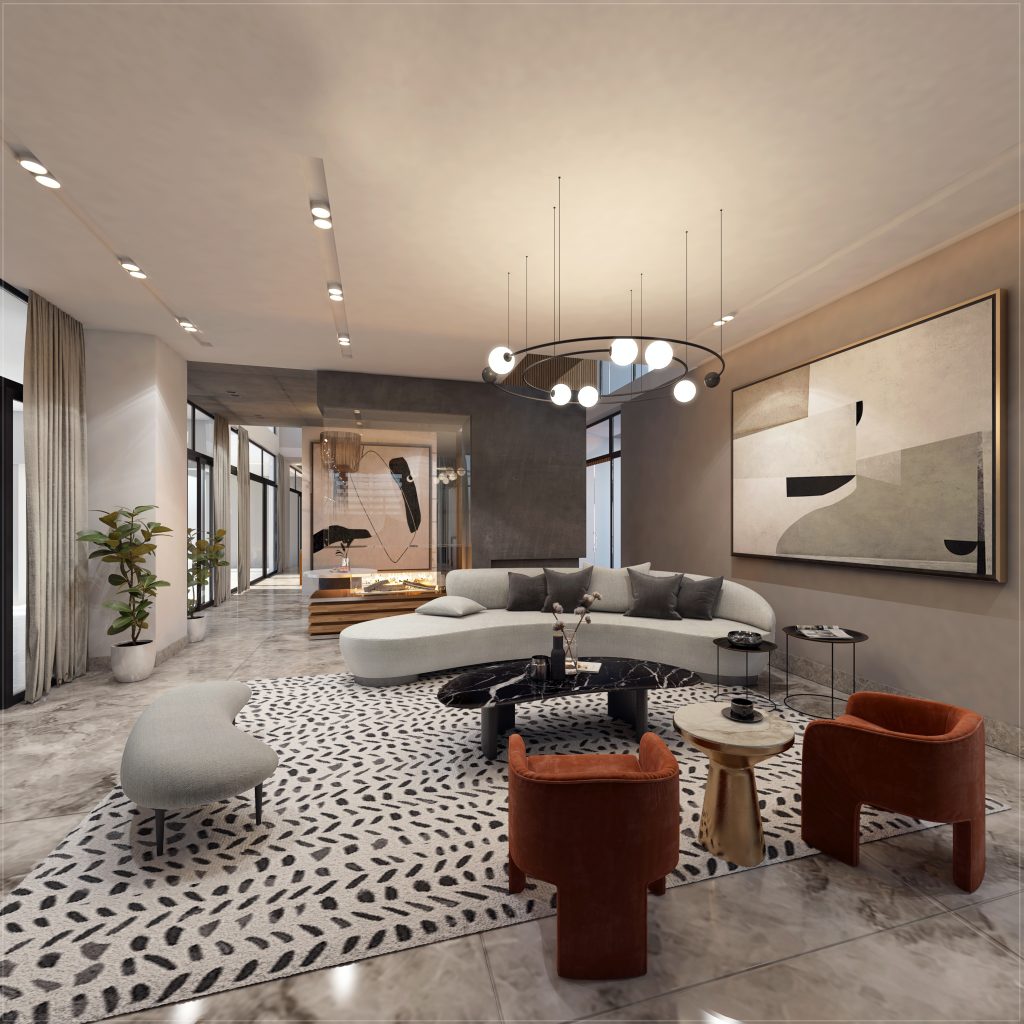 Plan your spaces
"If you are like most people, your home comes together slowly over time with pieces being added as you find them. To make sure you don't end up with a house that is a mix of on-trend pieces from every season, it's important to put together a mood board of the overall look and feel and style that you would like your home to have before you start to purchase items. If you do this you will always have a 'true north' to point back to when considering a new piece.
"To avoid always feeling like your home is out of fashion we suggest that this mood board represent a look that is timeless for you, a look you have always loved and can live with even as styles change." – Lucy le Roux, owner of Illuminate Home Staging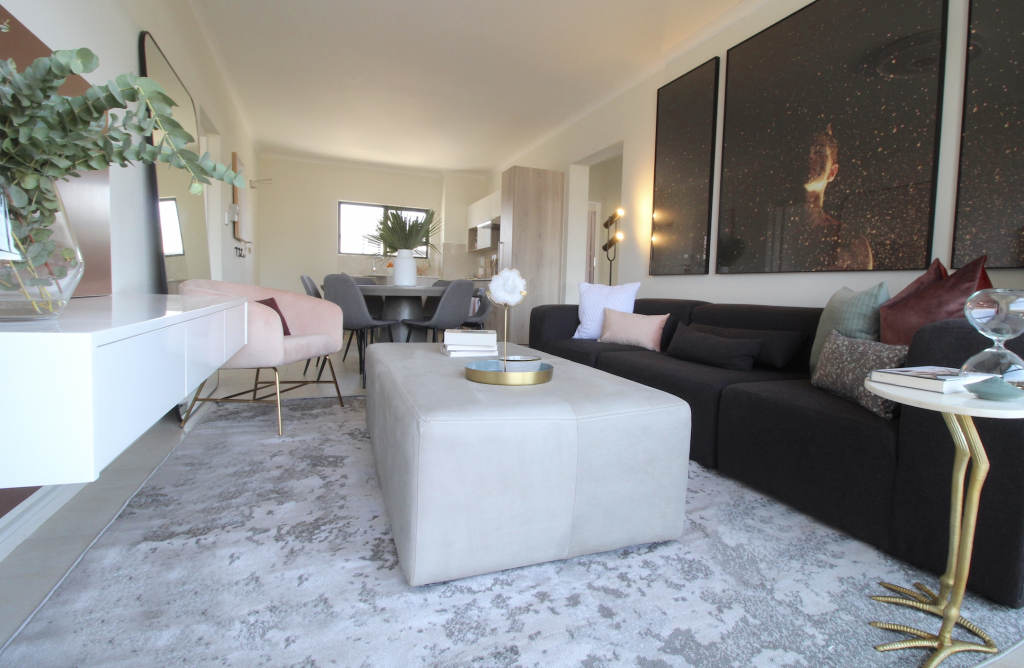 Start with a vision board
"Decide what feeling you want to evoke in the space, and pin down your overall look and feel. Snap photos of anything that grabs your eye when out and about – Pinterest is also a great go-to. When in doubt, call a pro. Putting together a mood board and design language aren't everyone's strong point – so when in doubt, contact an interior designer to help you pull it all together. " – Kerri Jacobsz, director of Ontarget Interiors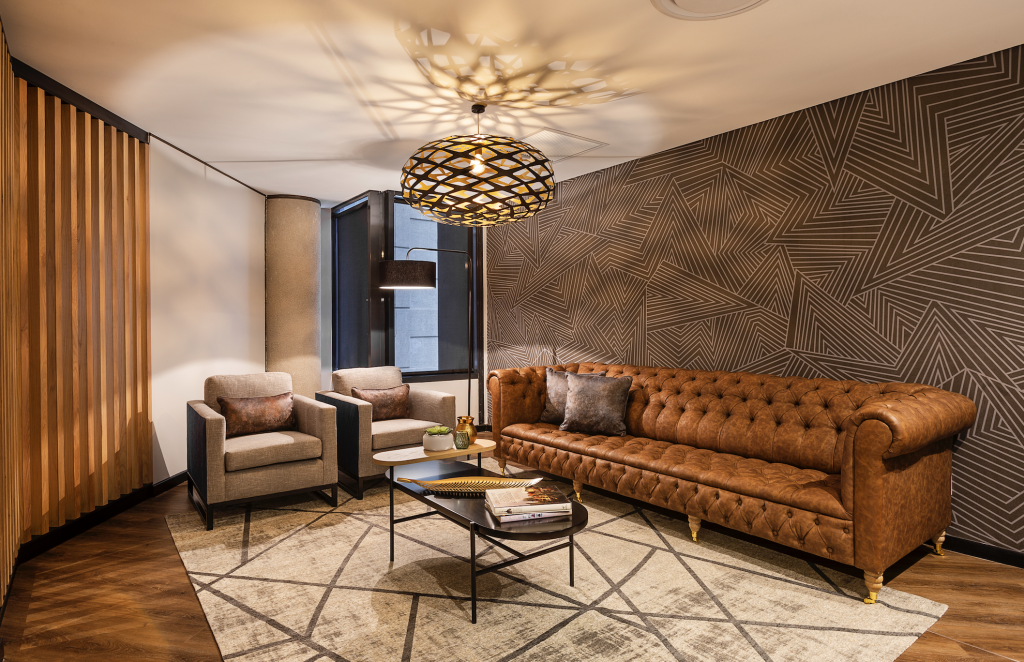 Break the boundaries!
"Gone are the days when the kitchen needed to be a separate space to the living room with another room for dining. Remove walls in your home to create a better sense of flow throughout the house. Where walls are needed, bring in sliding doors/stacking doors or windows for more light to create the illusion of space." – Danelle Terblanche, director of DT Interiors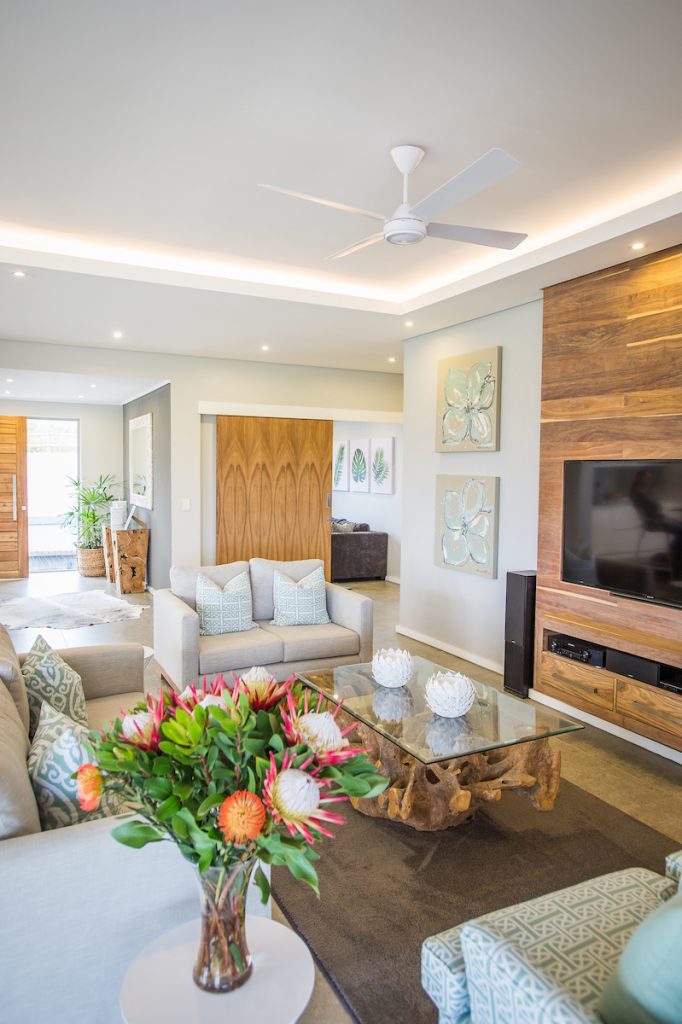 Bring the outside in
"The first thing I always suggest to people who want to transform their space with a minimal budget is to bring greenery inside. Pot plants, herb boxes and especially greenery from the garden are fantastic green elements to incorporate into your home. This will not only make you feel happier and more relaxed, but will also help to blur the lines between your indoor and outdoor spaces." – Danelle Terblanche, director of DT Interiors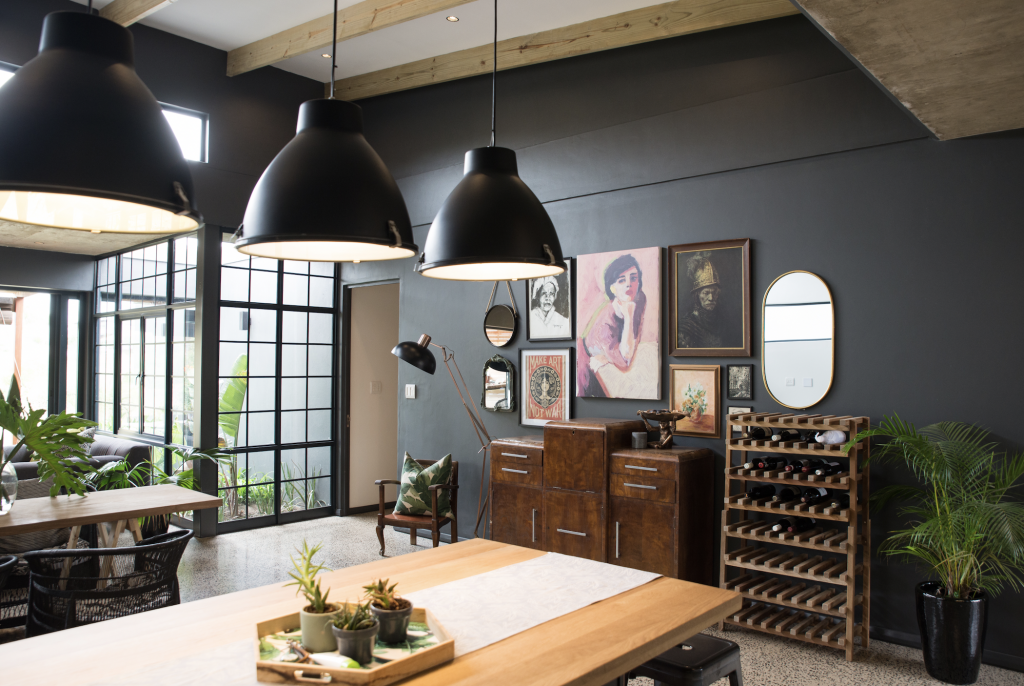 Use colour
"We use a lot of colour in some of our projects. I find that pattern helps to integrate colours so that spaces flow from one to the next. If you use a fabric or wallpaper with different colours within one design you can use it as a link to work with those colours. I would also advise bringing in two of the colours rather than focusing on one in the plains you use." – Lane Reeves, owner of Metaphor Design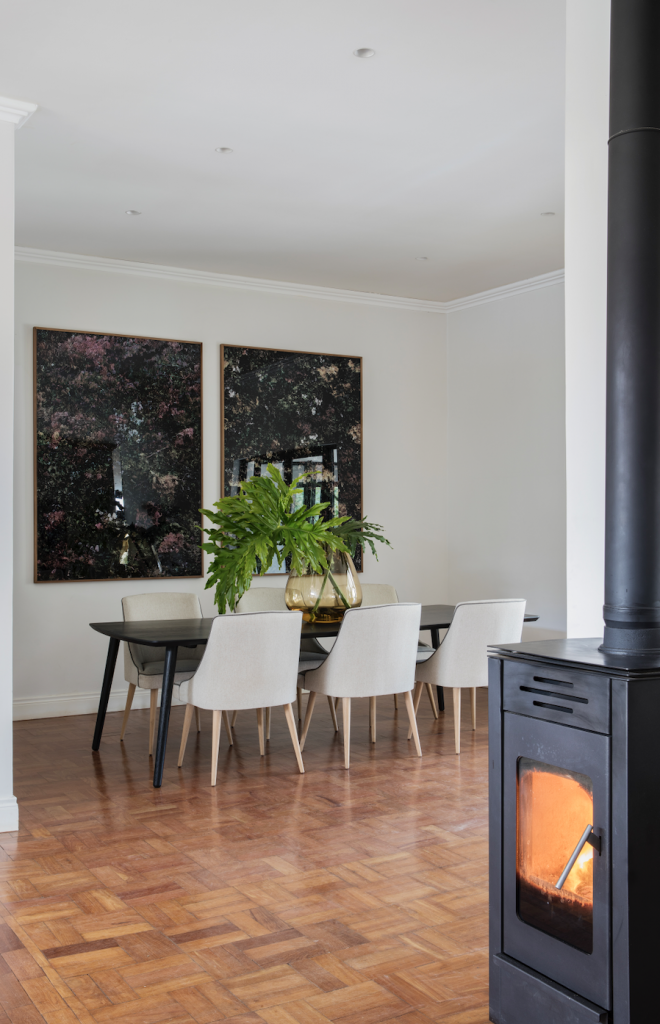 Focus on the details
"Repeating finishes in small details can subtly bring the style of an entire home together. If you use a brass coffee table for example in the lounge, you could include gold caps on a console table in the entrance hall and a brass pendant in the kitchen.
"Metals and stone finishes don't always have to be exactly the same; in fact I prefer to steer away from trying to match things too much. Rather choose finishes with varying textures and tones that resonate together and bounce off each other." – Lane Reeves, owner of Metaphor Design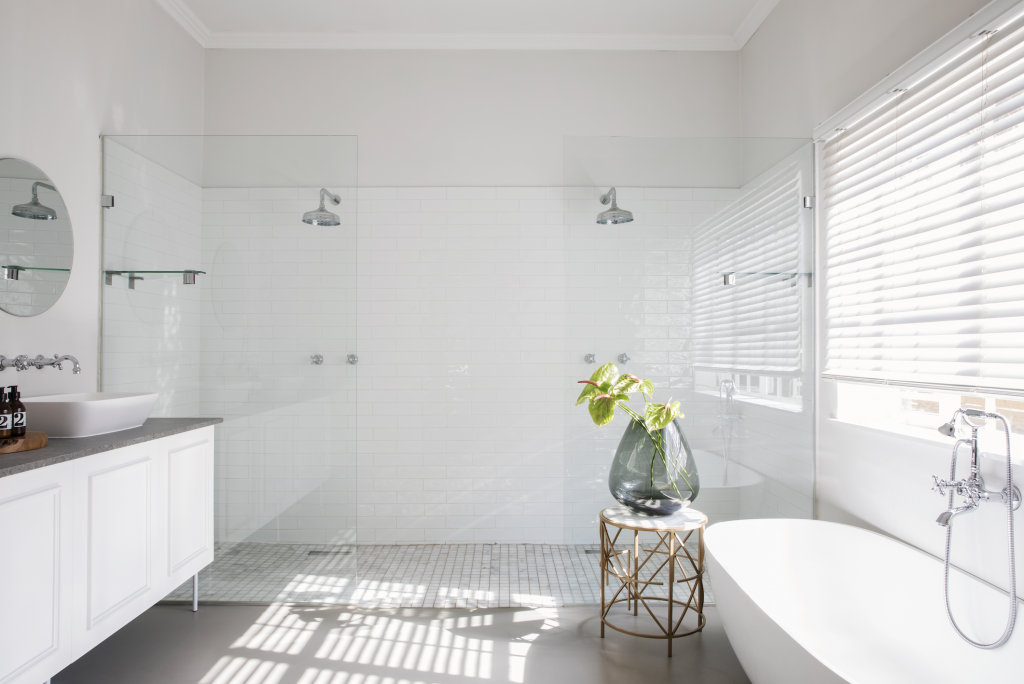 Keep it structurally sound

"Structural elements play a crucial role in achieving continuity within indoor spaces. Ceilings, floors and interior trims are the primary design elements in a house and have the ability to keep spaces connected. Get these done right and the rest will fall into place." – Leanne Van Niekerk, owner of Leanne Van Niekerk Interiors