Exclusive Books giveaway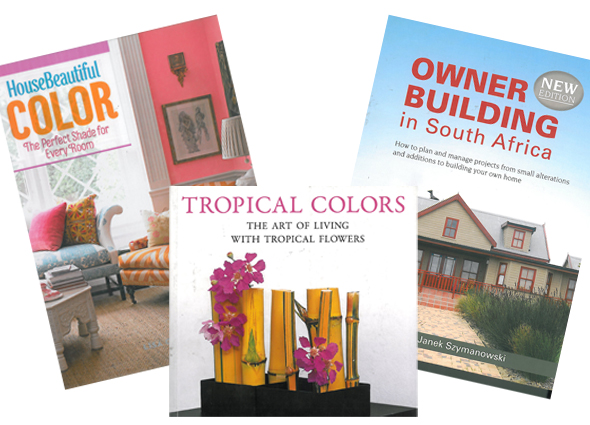 Are you obsessed with colour, undertaking a home renovation or keen to study the art of tropical flower arranging? Then you'll love this fabulous selection of books from Exclusive Books.
If you are planning to build or renovate your own home, Owner Building in South Africa by Penny Swift and Janek Szymanowski, is an indispensable guide. Whether you are a hands-on builder or simply want to monitor the subcontractors, this practical reference book will enable you to tackle the project with confidence.
House Beautiful Color  by Lisa Cregan, is filled with beautiful photographs of breathtaking spaces – from spectacular kitchens to stuning living rooms and stylish bedrooms – along with insider designer tips and advice.
Tropical Colors, The Art Of Living With Tropical Flowers by Sakul Intakul, combines colourful tropical flowers, exotic foliage and other unusual design materials in refreshing original floral displays suitable for any occasion and any setting.
We're giving away an Exclusive Books book hamper to the value of R1 300!
To enter the giveaway:
Tell us which book you're most keen to win and why in the comments section below.
Closing date: 5 March 2014