Want to revamp your patio but stuck for ideas? Why not start with the flooring and create an excellent foundation for your outdoor entertainment area. Discover the latest patio flooring materials and trends.
Next-level decking
"Wooden decking must be the most flexible outdoor material available. It allows you to extend the flooring quickly and easily to increase your living space and home aesthetic. Oggie Outdoor supplies Thermo Treated Ash Decking which is energy-efficient, durable, low-maintenance, and decay-resistant." – Nick Gluckman, Oggie Hardwood Flooring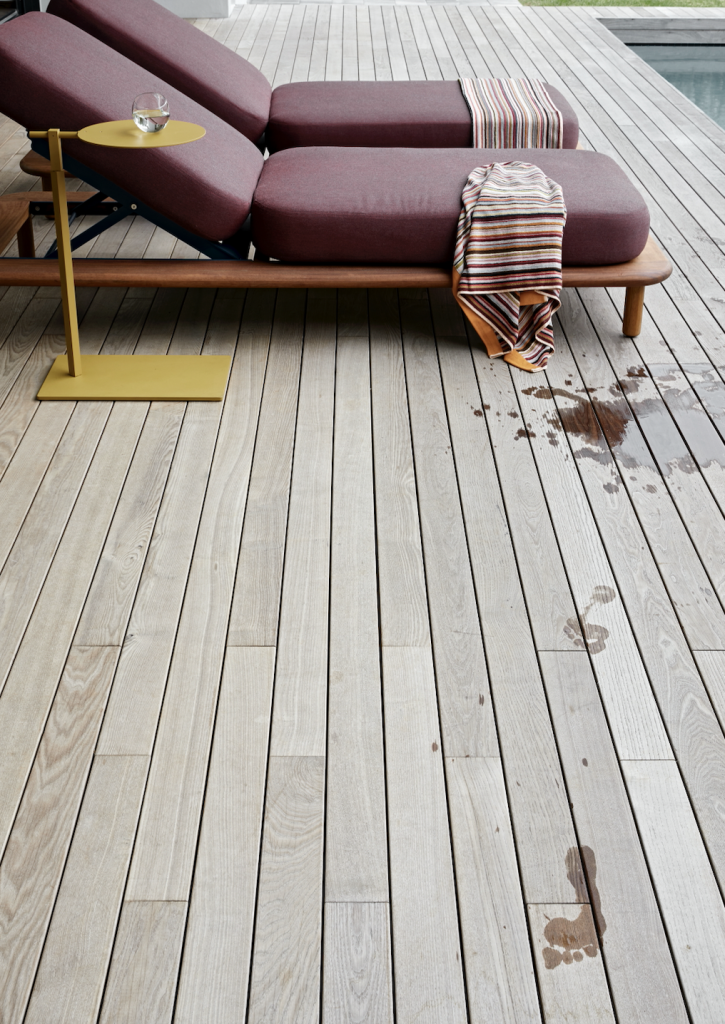 High-performance flooring
"Dekton is high-performance flooring for exterior floors. It has no organic components and is unalterable in even extreme conditions. Its durability in terms of formats makes it perfect for outdoor flooring applications. Its large 3 200mm X 1 440mm format allows for the reduction of the number of joints.
"Likewise, the dimensions of the joints, thanks to the low linear expansion of Dekton, are reduced to the minimum necessary expression. The smooth flatness that characterises the material allows a continuous uniform expanse which appears to extend interior spaces." – Linda Classen, account manager and acting marketing coordinator at Cosentino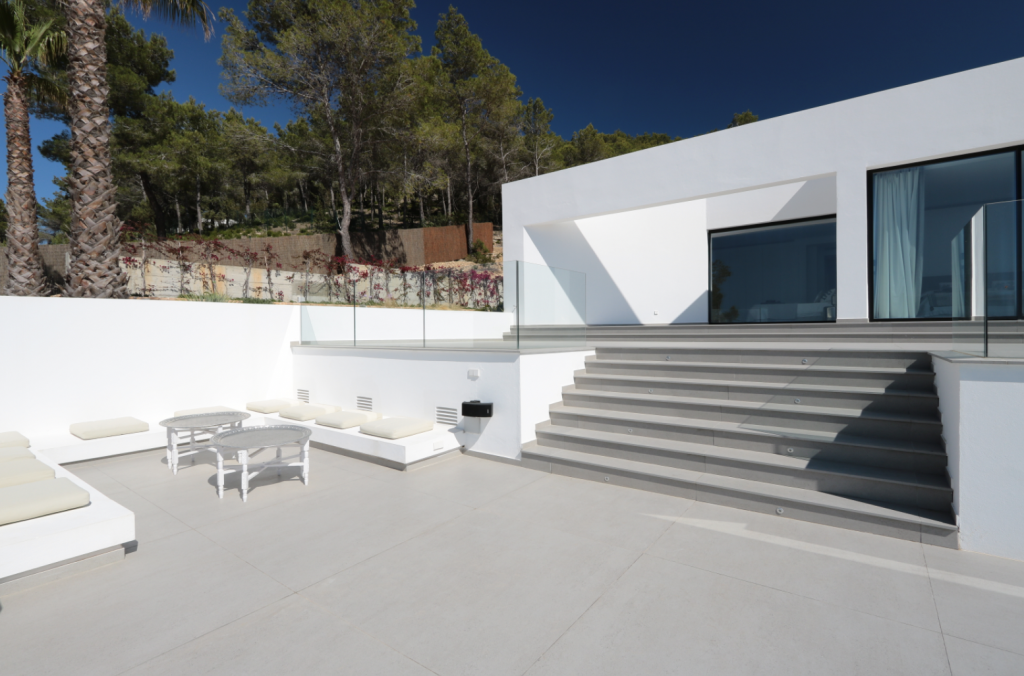 Seamless flooring
"An exciting patio revamp product is Quartz Carpet, seamless stone flooring that is suitable for both indoor and outdoor applications. The product is non-slip, durable, low-maintenance, can be applied over tiles, and neatens up any space as it seamlessly accommodates curves and corners." – Jeremy Stewart, Seamless Flooring Systems, distributor of Quartz Carpet and Playsafe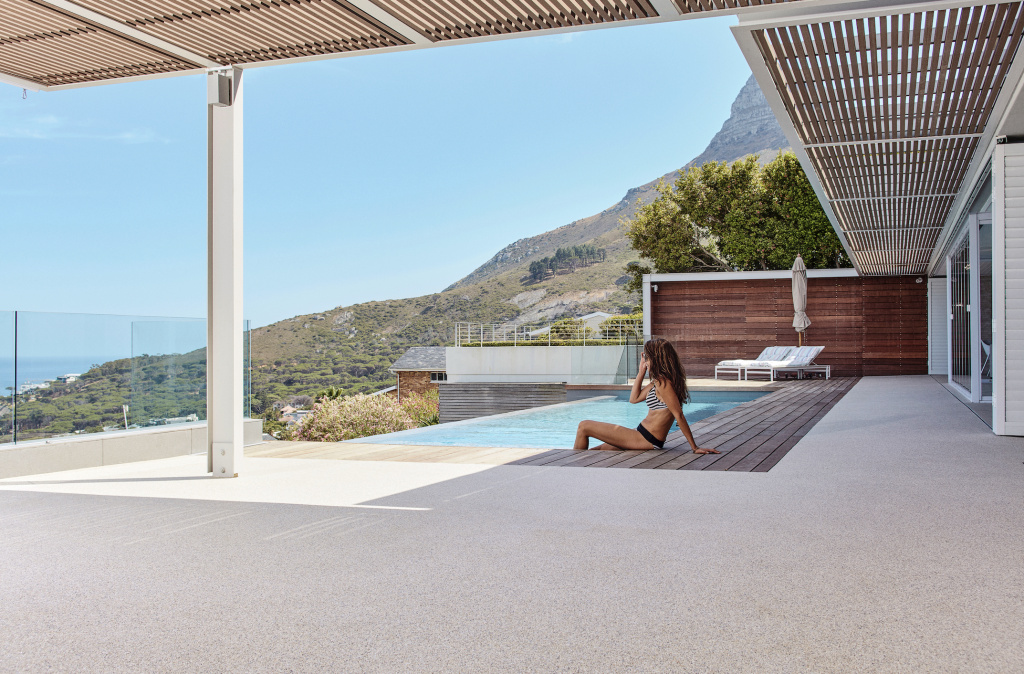 Harden it up
"Colour Hardener is not only durable but versatile as well. When considering Colour Hardener for renovations, SuperScreed is the answer. SuperScreed is a thin (10mm to 20mm) high-strength, granolithic-type screed mix that can be used in conjunction with Colour Hardener to achieve a coloured cement floor finish, where floor height is limited. With 15 beautiful Colour Hardener colours to choose from, as well as imprinting options, you can create your own unique look and feel for your patio.
"Colour Hardener strengthens and creates durable surfaces for concrete floors. For that raw industrial finish, this is a definite winner. Colour Hardener can also be used for pool copings, countertops, floor panels and imprinted or stamped concrete; the possibilities are endless." – Joanne Sykes, marketing director at Cemcrete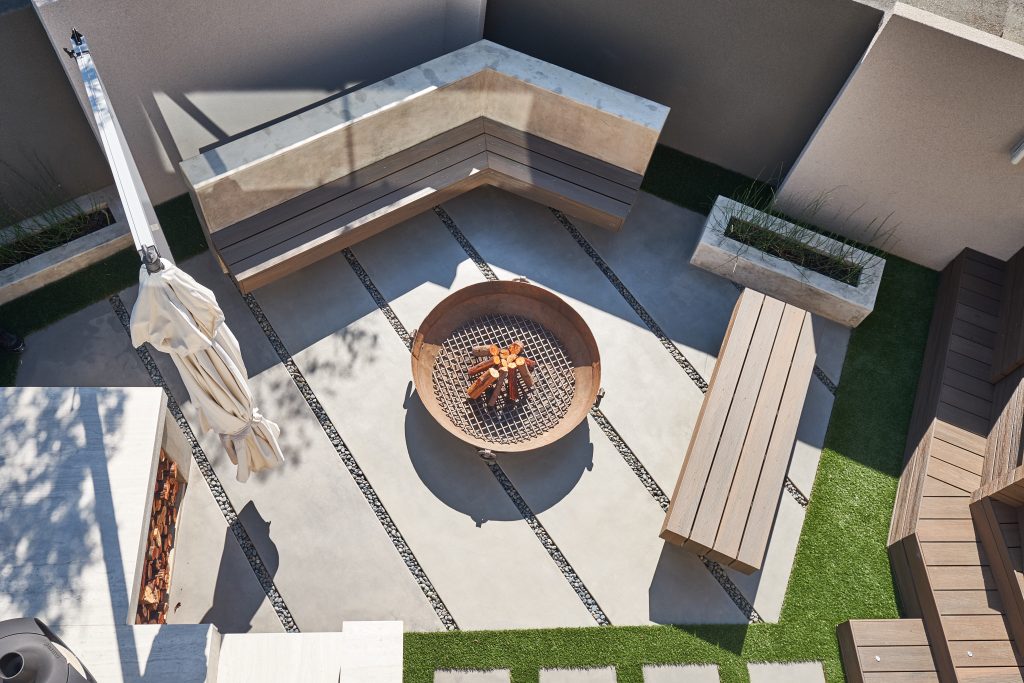 Lay it on
"Inlays not only look gorgeous, but provide structural benefits to your cement floor finishes. This is a unique way to add your own style and distinct touch to your patio flooring. Get creative and add your own flavour to your outdoor area using a few different materials such as copper strips if you want a modern or industrial feel to your flooring design.
"When inserting copper strips there are infinite variations of patterns you can create. Brick inlays for a more rustic and relaxed look – exposed bricks in floors and walls are timeless and add the perfect balance between industrial and rustic styles. Tile inlays unleash a more decorative and artistic design for your floors." – Joanne Sykes, marketing director at Cemcrete
Solid decking works
"Our favourite decking material is the Ipe solid decking in a 90mm width. This beautifully grained very hard South American timber can be installed using the Ipe Clip hidden fastening system, so that no screws are visible on the top of the boards. Ipe decking can be left to go a natural grey, or oiled with Loba Deck oil to preserve the timber in its natural state." – Dave Waddy, CEO of Zimbo's Trading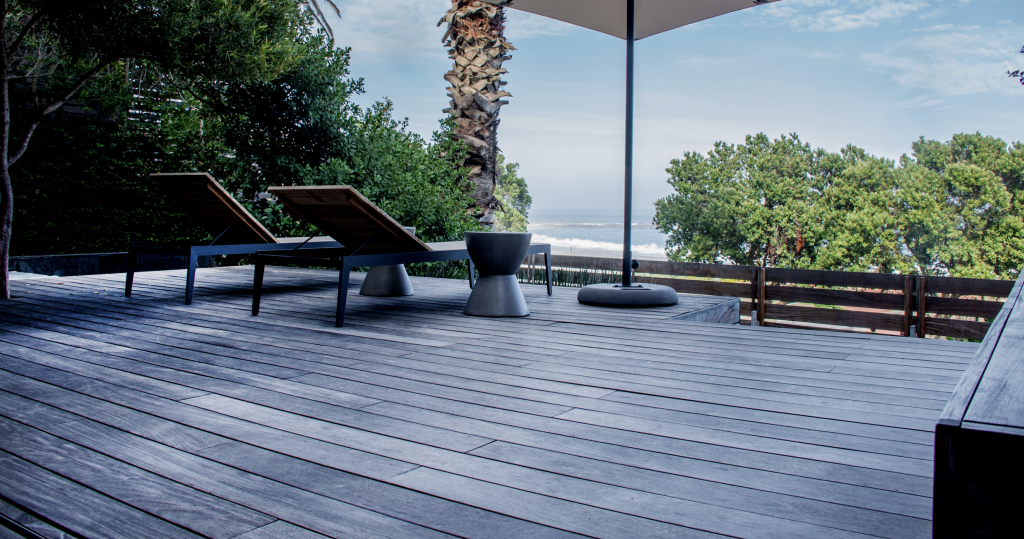 Resort living at home
"My favourite patio flooring is the Royal Decking wood-plastic composite board range. This range was engineered to look like natural exotic wood, using colour veining and wood textures, to be durable and maintain its beautiful look over the years without worrying about splitting, cracking and rotting etc. This look allows you to create stylish outdoor living spaces, without having to worry about maintenance. Just imagine being at a private resort, but in the comfort of your own home." – Yaron Schapiro, executive director of Flash Group, owner of Royal Decking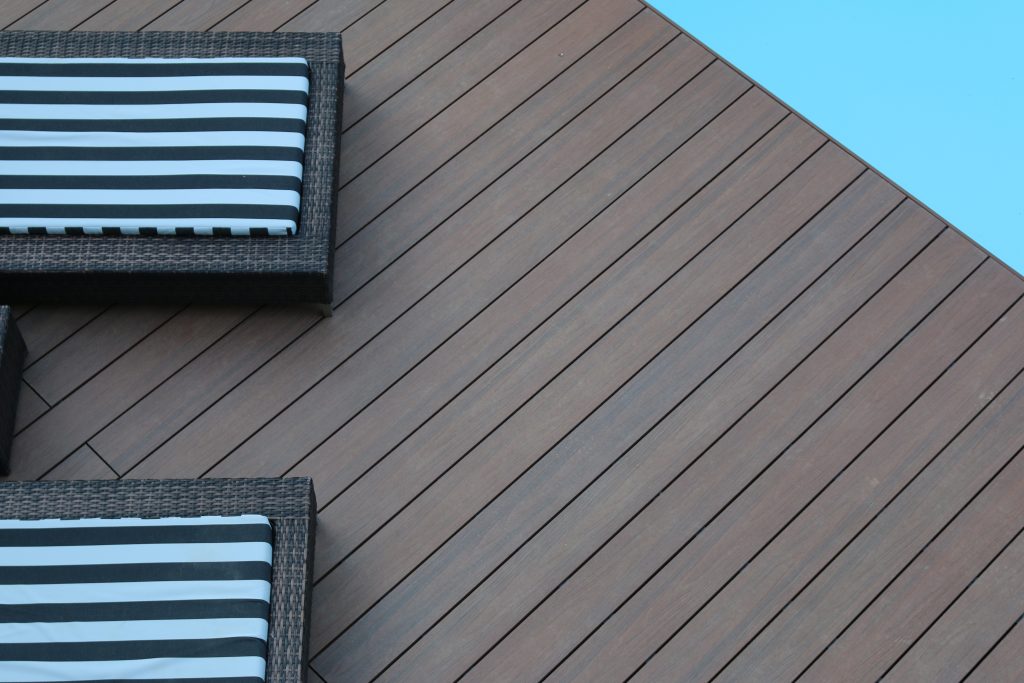 Hard-wearing tiles
"It is important to remember that when tiling outdoors, you should choose either a porcelain or a hardbody tile as these are better suited to weathering the elements throughout the year. Ceramic tiles are better suited for covered patios, where they are protected from the harsher effects of direct sun, rain and frost. I would also encourage people to look for a slip-resistant finish to ensure a safer space for your family to enjoy, particularly around a pool area." – Liza Watermeyer, visual display manager for Tile Africa