Feature this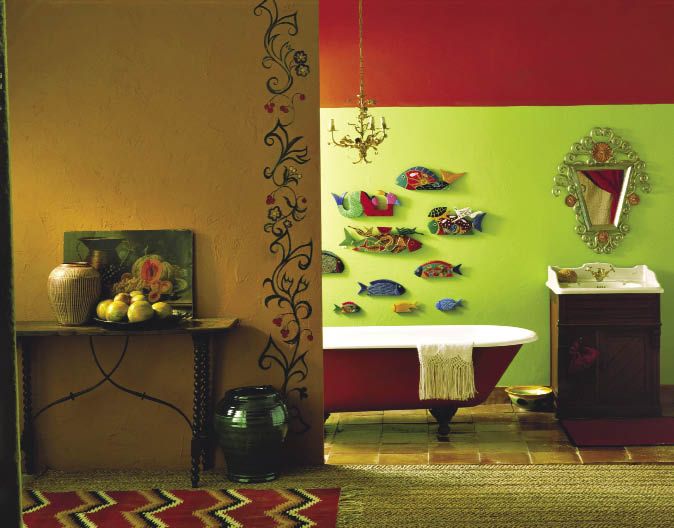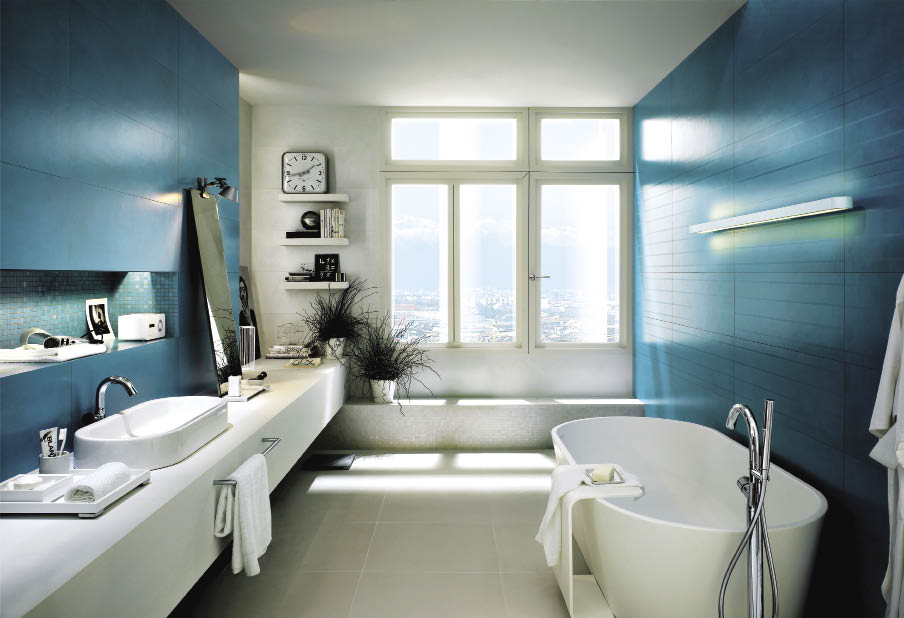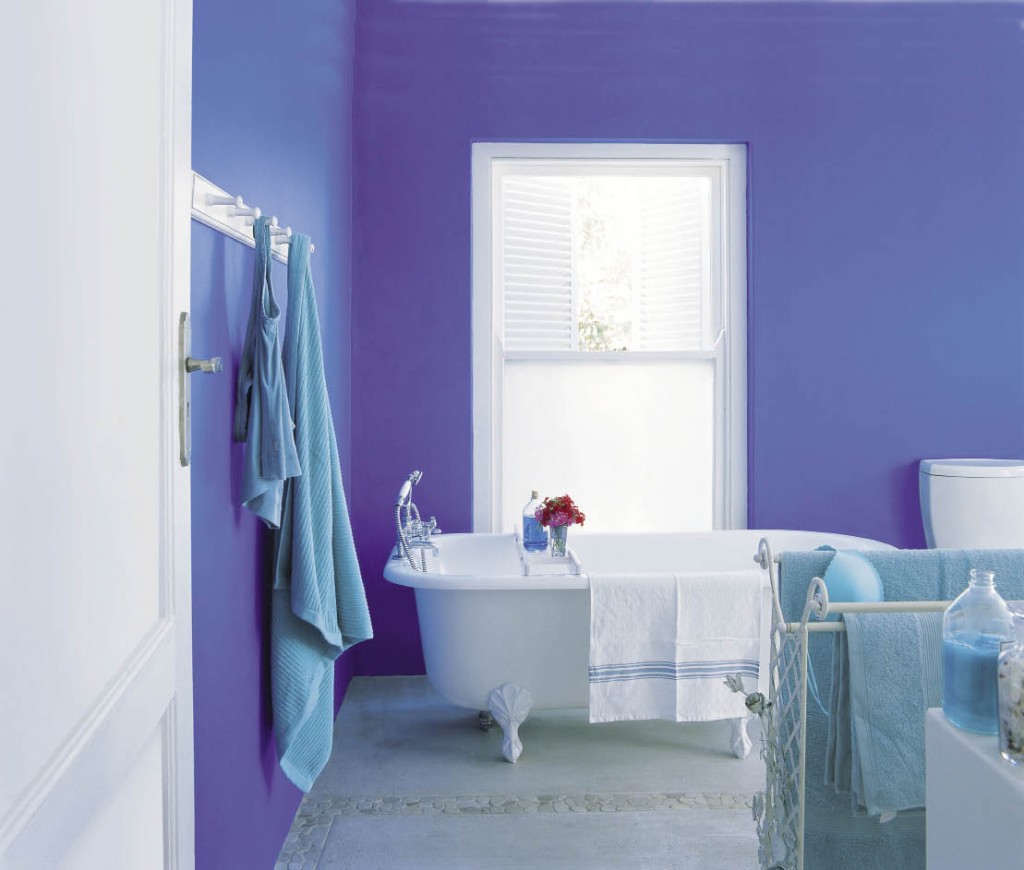 By Justine Olivier
Bringing any room to life can be as easy as painting it another colour, changing the accessories, or simply adding a feature wall. In the bathroom, this is no different. Creating a feature wall in this private space can produce an eye-catching design by adding interest in this area.
"The purpose of a feature wall," explains Sonica Bucksteg, Dulux colour expert, "is to attract attention to a specific area in the room. What you choose to highlight is entirely up to you. Feature walls are opportunities to be creative in your decorating, and are opportunities for you to let your creativity, interests and personality shine through".
The most obvious way would be to paint a wall a different colour, whether it is a contrasting or complementary hue. Ideally, it's best to choose a wall that is not broken by a door or window; however, a window may bring with it its own unique design element to your wall. Wallpaper is another great alternative as it is easy to use and the list of colours, textures and patterns are endless. Even something as simple as using various frames on the same wall can create an appealing effect. "Bark, brick, tongue and groove pine, zinc, rust paint, painted stripes – the list is endless," says Claire Bond, of Plascon SPACES Showroom. "Make your own bathroom art, experiment with textures, glue, wallpaper, fabric, mosaics and paint," she adds.
The list of effects that one can create with a feature wall is numerous. Kate van Niekerk, of Tile Africa, says that among the list, borders, splash backs and accent walls are the most popular. "Create wide or narrow, horizontal or vertical borders with colourful mosaics, beautiful listelli or tiles cut into narrow strips," she recommends. Pearl and metallic paints have only gained momentum over the passing year, becoming a popular choice on walls throughout the home. What makes these paints so appealing is their ability to change colour as the light in the room changes throughout the day. "These paints can be dragged, colour-washed or even used to create an effect that looks like watermarked taffeta," explains Claire.
When it comes to creating feature walls, the options are limitless. Think of your bathroom as your very own gallery, a blank canvas, one in which you have the option to display your own tastes and personality. Just ensure that you maintain this space, as most things left to themselves often deteriorate. The upkeep of your feature wall need not be a hassle. In fact today's paints and even wallpaper are available in an option that protects them against moisture and steam, making the transformation of your room that easier. If you have chosen to use other materials such as natural stone mosaics or cladding, as explained by Kate, sealing is then required to prevent the stones from staining.
Breathing life into your bathroom space will ensure that it breathes life into you. So don't be afraid to let your creative side express itself.