The modern sofa is no longer a simple piece of furniture – it is now the undisputed protagonist of the living area, and undoubtedly one of its essential components. A symbol of socialising and sharing, the sofa is inextricably linked to our interpretation of the home, which is why it must be the perfect combination of comfort and practicality, while also expressing our personality.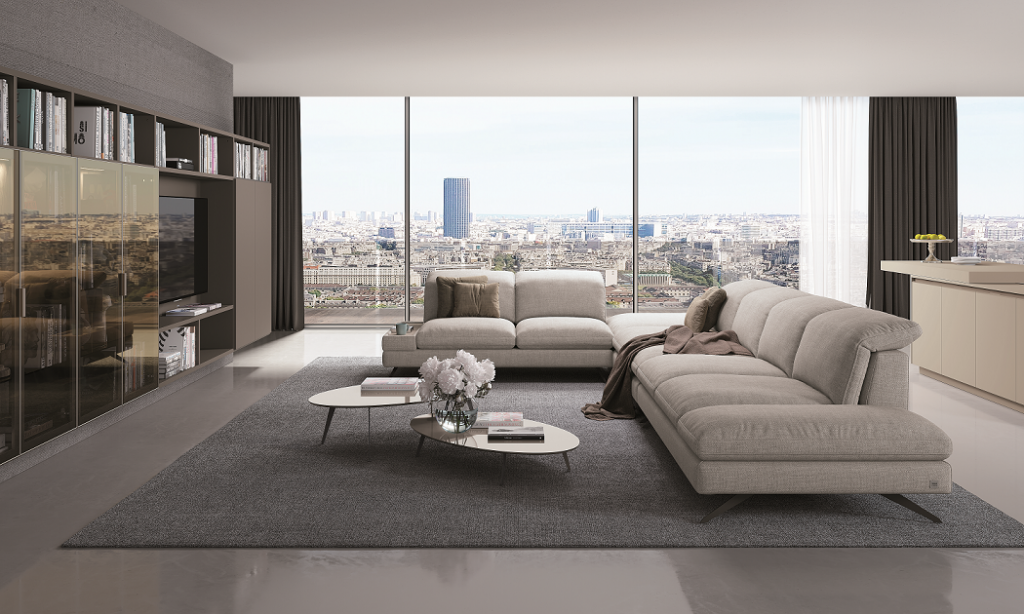 EuroCasa JHB is a proud partner of Febal Casa, a historic Italian design brand founded in 1959 and which has guided different generations of consumers with its production and style, from the swinging Sixties up to today. Together we want this to be the start of a unique journey that will accompany you in the choices of your home.
EuroCasa JHB brings you a collection of Febal Casa sofas to add a unique feel to any environment, thanks to a highly tailored design symbolic of a lifestyle characterised by timeless elegance. Soft padding, comfortable seats and tailored finishes embody every detail with a style that perfectly balances classic and contemporary design.
From optional sliding seats to pullout headrests and poufs, the sofa becomes the epitome of your lifestyle without compromising on luxury. Relaxation mechanisms also allow for adjustment to the incline of the backrest and footrest for ultimate comfort. Additionally, with the Divano Letto Sofa Bed, you can remove the seat cushions and pull one central handle to transform your sofa into a comfortable bed for indulgent relaxation for your guests.
Visit EuroCasa JHB at their showroom in Kramerville, where their team of qualified architects, interior designers and installation technicians are waiting to help you transform your home.
Visit www.eurocasa.co.za