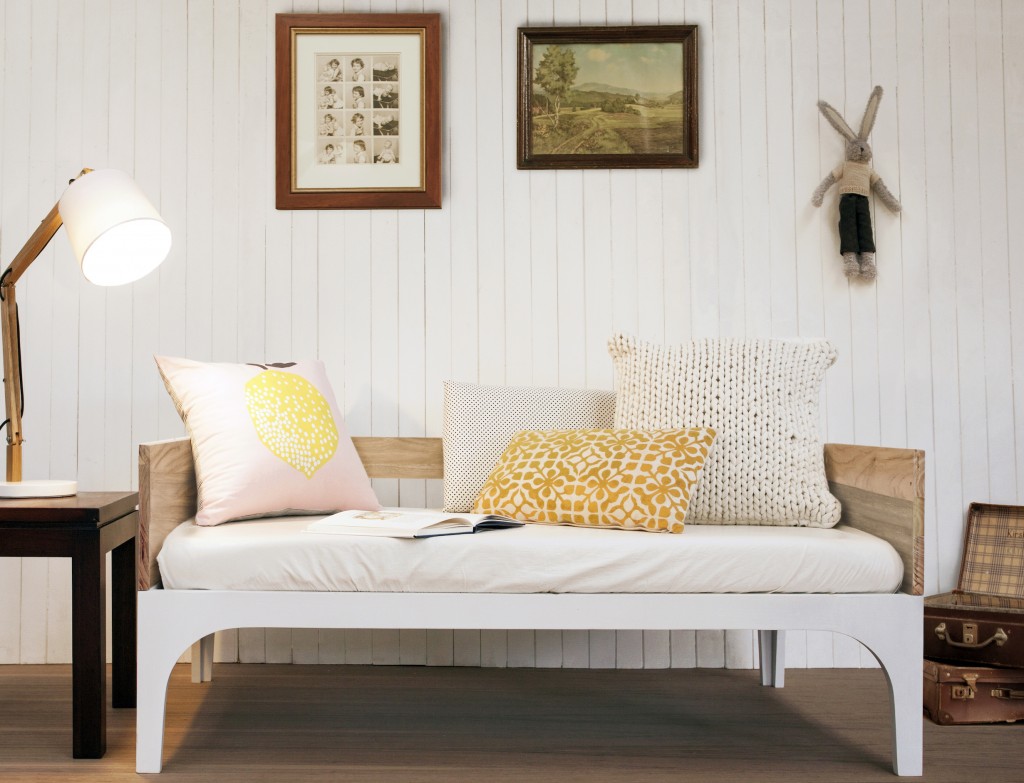 Are you looking to decorate your little one's bedroom? Here are a decorating tips from Ingrid Loud, owner of Scarlett Fine Fabrics, as well as a list of our favourite kids fabric, decor and furniture suppliers.
1. Stick to good quality un-themed furniture that grows with your child.
2. Keep your window treatments simple and use fabrics that won't date. Plains and/or stripes, dots or chevrons (very on trend) – these fabrics can be combined with other more detailed items at a later stage. For your child's room use block out lining on the window treatments as this increases the lifespan of your curtains.
3. It's fun to paint an accent feature wall in a different colour to the rest of the room ­– choose a colour that complements the chosen colour scheme.
4. Use accent wallpaper on a feature wall.
5. Creating a fun decor element such as fabric-covered pinboards are perfect for calendars, photos and timetables.
6. Good storage is vital – buy a drawer storage unit, which is easily accessible, and has deep drawers for larger items and can also double up as a bench.
7. If possible, buy a bed with a pullout underbed (perfect for overnight visitors) or pullout storage drawers, which is great for extra storage.
8. Other fun decor elements, such as mosquito nets are perfect for a little girl's room, as they are both functional and pretty. Fabric mobiles also had personality to a kid's space.