First impressions count, so it's important to go for a front door that is not only aesthetically pleasing but also tough enough to withstand the elements. We show you how to determine which door is right for you.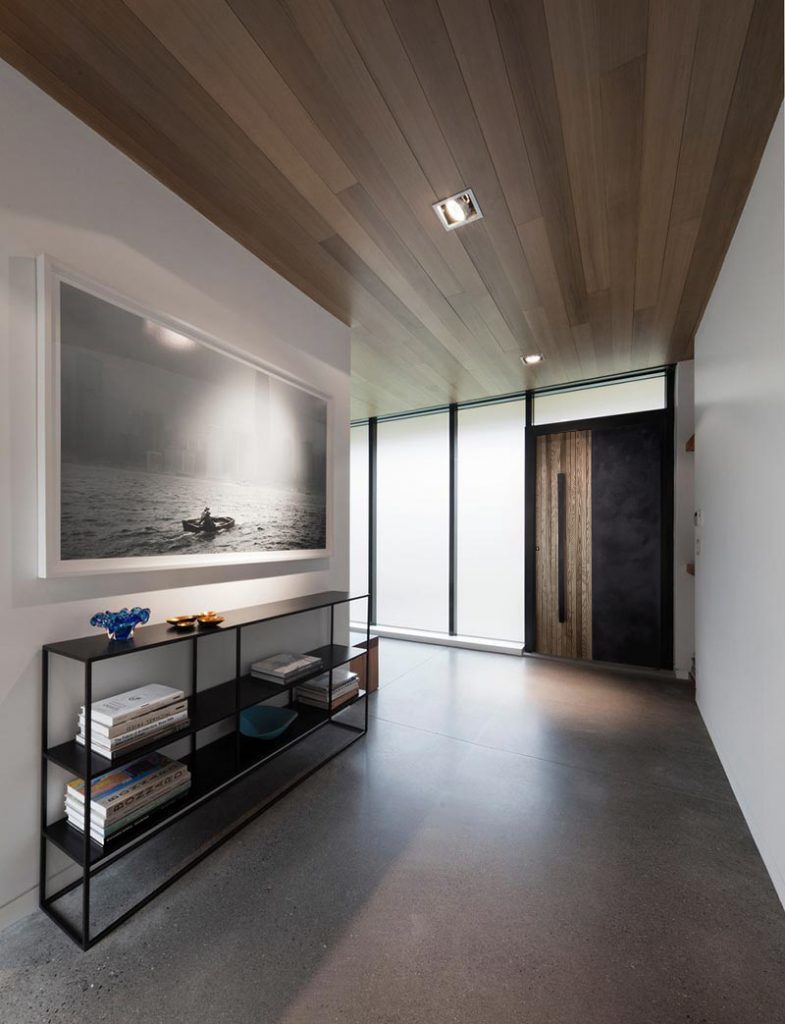 How should you select a front door?
Hanno Myburgh from BLAW Design believes that more than any other home façade element, the front door is the key to creating a good first impression. "A front door has the power to speak volumes about your home design, style and feel before anyone even sees your interior."
When shopping, Cobus Lourens from Swartland says it's important that your front door complements the overall architectural style of your home. Also consider the people in your life, and the location of your home, when shopping for a new front door. Is there a particular view that you would like to preserve, what is the climate in your area like, what kind of security are you looking for? Also consider materials and budget. There's a variety of materials to choose from when selecting your front door, with the most popular being wood and aluminium. Work out what your maximum budget is for your new front door, and work backwards from there. Special features such as colour, finish, glazing, sidelights and hardware are also important considerations.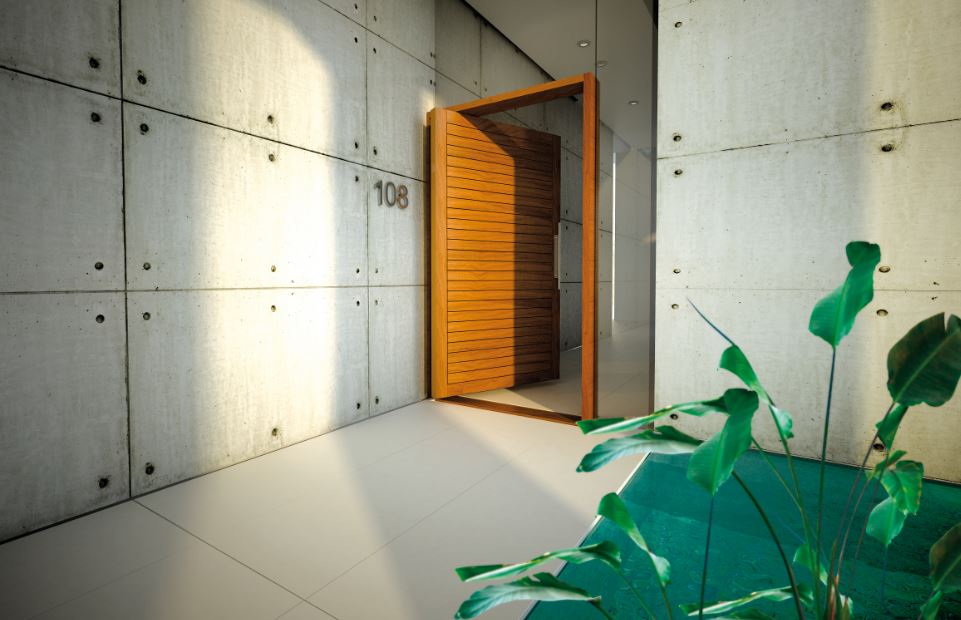 What is the best type of front door for security?
According to Myburgh, side-hung and pivot doors are the best for security as there are fewer moving parts opposed to double doors. "Locks are normally the weak point of any door in a security sense but there are a variety of high-security locks on offer to suit every need and budget." He says glass doors can look more appealing, but if your front door is exposed as the first point of entry then rather go for a solid door. "Our wooden doors offer great security with an engineered internal core finished off with beautiful hardwood and high-security locks. They are 82mm thick, which is double the thickness of a standard door – greatly improving their strength as well as giving great thermal insulation."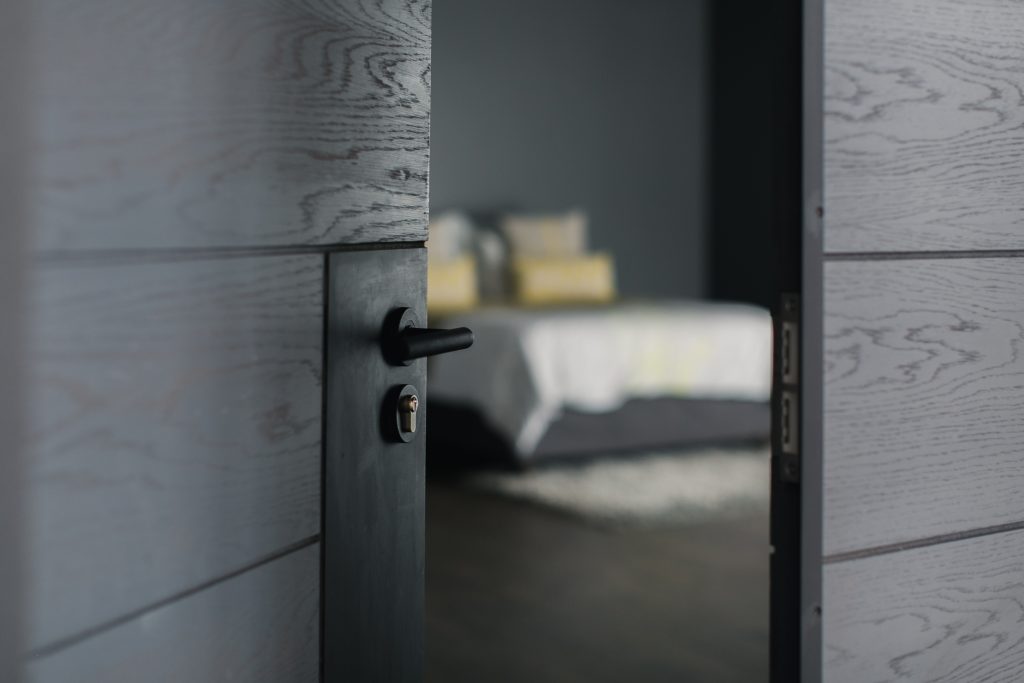 How should you select a finish and colour for a front door?
Front doors are available in a variety of finishes and colours to either create a muted façade entrance or a bold pop of colour for visual interest. Myburgh says materials like wood and steel can be coloured to the preference of the client or left in their "raw" state to create a natural look and feel. "Different woods also have beautiful natural tones, grains and colours that will complement any colour scheme."
Lourens says Swartland's Ready-2-Fit range of doors come pre-glazed and pre-sealed in the following choice of colours: imbuia, mahogany, teak, white and light oak. "You can also seal and paint your wooden front door in any choice of colour you choose. Swartland's KENZO range of aluminium front doors is available in the following durable powder-coated finishes: silver, bronze, charcoal and white."
Nadine de Villiers from Van Acht feels it's not advisable to paint or stain doors black or dark colours as they will attract more heat from the sun, which can cause doors to warp and crack. "When buying a wooden front door, it is imperative to treat the door regularly with a penetrating wood oil."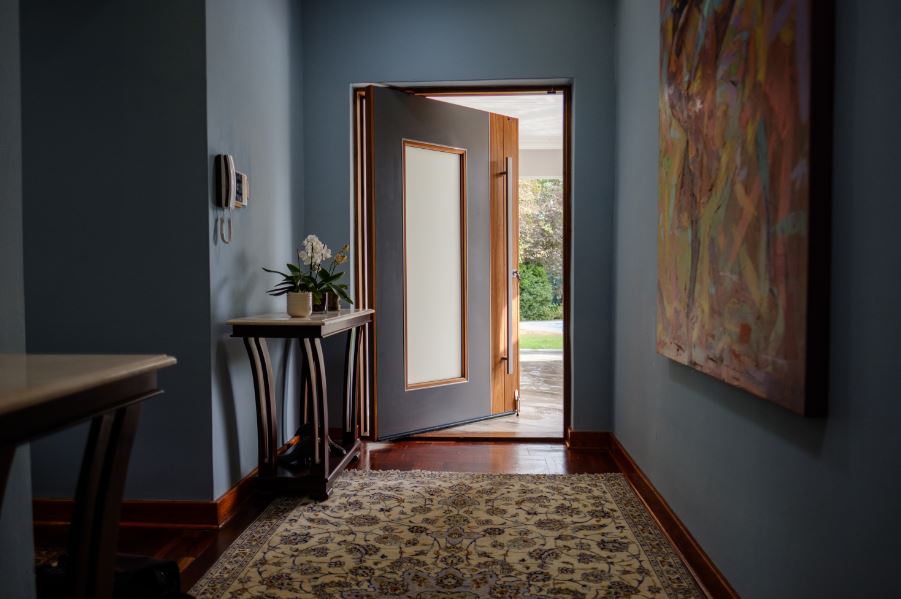 Other top tips
Front doors should always be under cover. Myburgh believes that "a big mistake is to expose doors to the rain and sunlight. This is impractical, as you always have to deal with the elements, but it greatly reduces the lifespan of any door".
Consider your locking mechanism. According to De Villiers the lock is the most vulnerable point of entry to any front door, so ensure that you have a good-quality cylinder deadlock, or even two-cylinder deadlocks on your front door, to make breaking and entering a whole lot harder.
Go green: With the high cost of electricity, and the growing concern about the health of our planet, going green should always be something that we think about when making our purchase decisions. Lourens says: "Everybody expects to improve their home's energy efficiency when they replace their doors, however in reality there are a lot of factors that will eventually determine how much you will improve the comfort of your new home." These include glazing – always ask for Low-E or double-glazing; installation – it is imperative that your door is installed properly, as this will prevent air filtration into your home; placement and frame construction to increase the door's insulative qualities and smooth operation.