For many, a home is incomplete without its precious collection of plants, whether it's out on the patio or lovingly placed indoors.
Give your plants an upgrade with one of these holders/planters that will not only add some defining style, but will keep you and your plants happy.
1. Keeping it natural
Pairing well with neutral spaces, or helping to tone down a patterned collection, these Lyla White Round Ceramic Pots in varying sizes are from La Grange Interiors.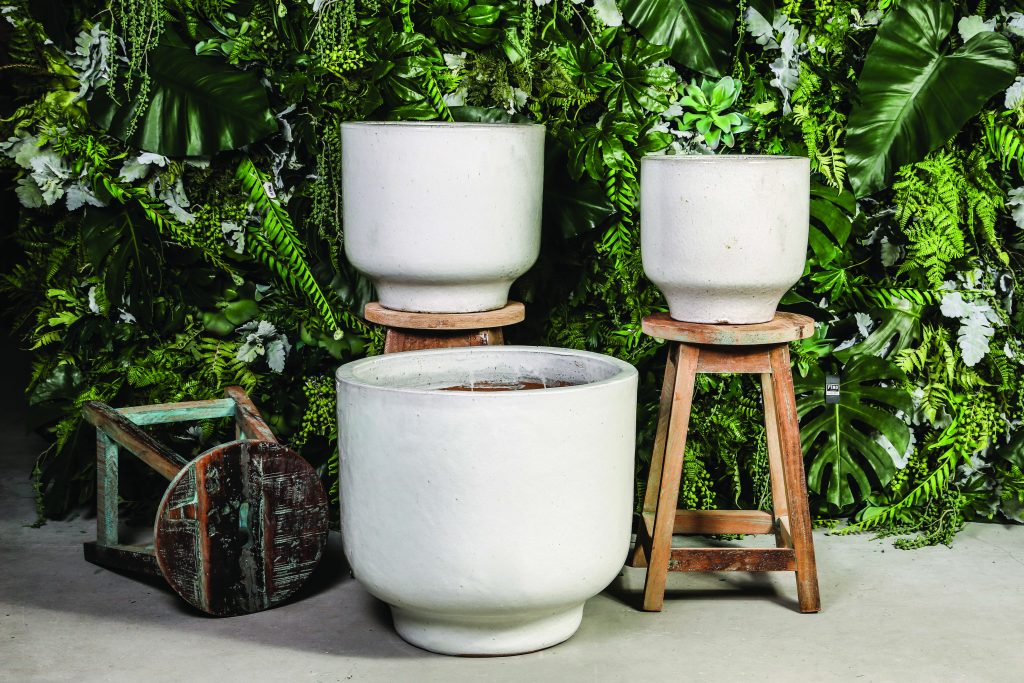 2. Glitz & glamour

Bold and beautiful, the Shine Moments collection from La Grange Interiors will add that bit of pizzazz to your interiors.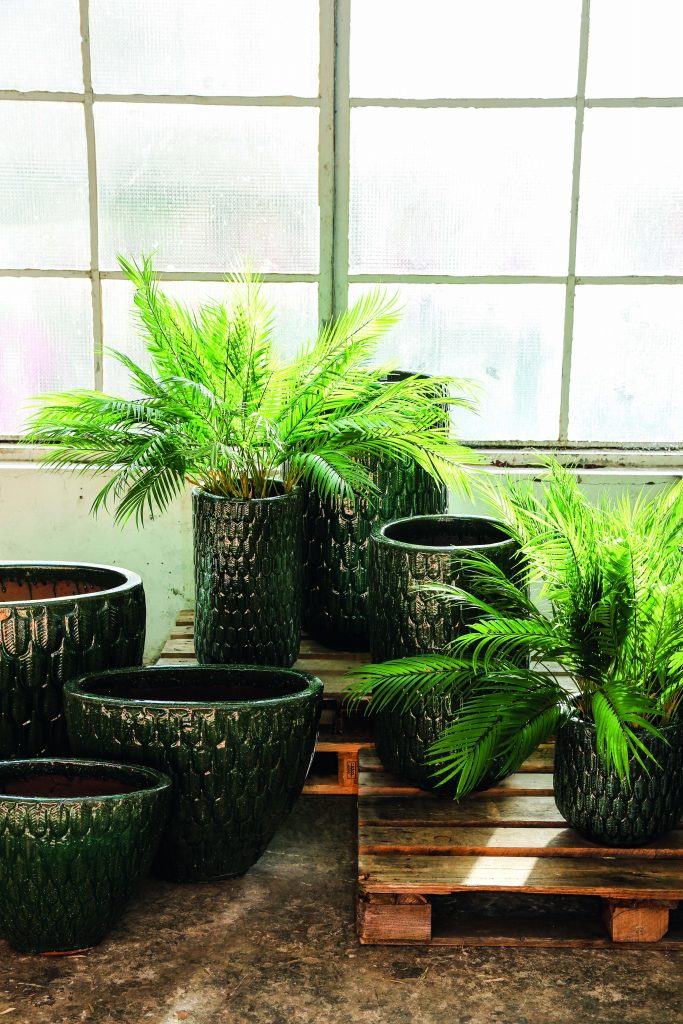 3. Pop of colour
The Anduze range of pots and planters from Block & Chisel is a delight. From bold blue to trendy terracotta, the collection adds vibrancy to any quiet corner or outdoor patio.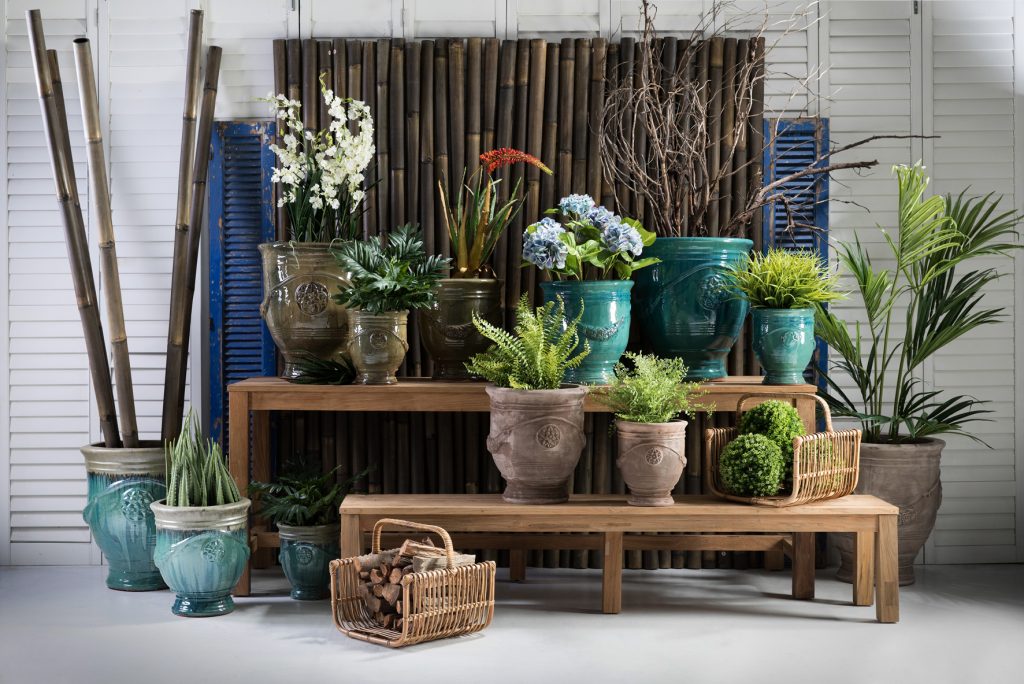 4. Mexican flavour
Named after the Mexican and Spanish pottery tradition, the Mexican Talavera garden pots from Hadeda are a burst of colour. Hand-painted ceramics, the Talavera collection comprises varying shapes and sizes from small and larger cone-shaped flower pots to wall flower pots.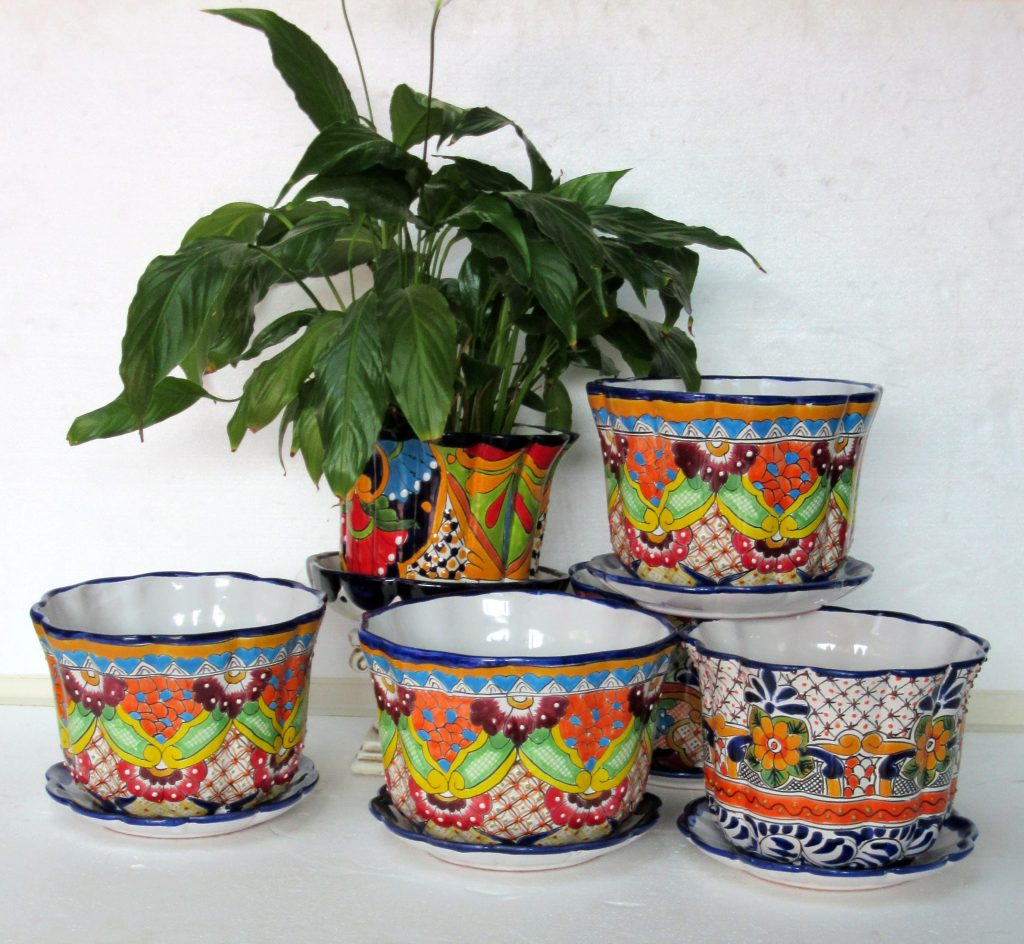 5. Standing tall
Designed by Cape Town designer Laurie Wiid van Heerden, the Terra planters from Indigenus are a contemporary interpretation of the mid-20th century genre. Perfect for both indoor and outdoor use, the collection comprises three sizes that pair well together.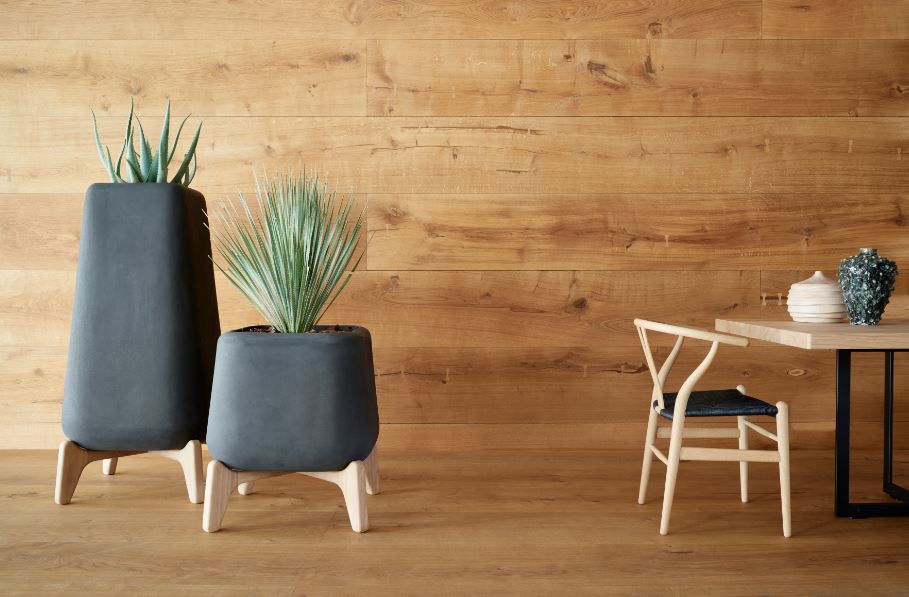 6. The test of time

The Tuber planter from Indigenus was designed by local designer Haldane Martin. As the name suggest, the bulbous shape of the Tuber has a defining presence and has been made from African iroko, a hard timber that's often used for flooring and outdoor furniture.