Who says a couch has to be utilitarian? By selecting a piece with bold patterning, an unusual silhouette or stunning colour, you can turn your seating into a work of art.
• Statement sofas tend to inform the rest of the room, says Karin Cawthorne, owner of KARE. So if you're starting from scratch, make your decision about your couch first and layer the rest of the room around it. "Consider scale, proportion and shape before anything else. The overall size of the room and the exact spot where you plan to place it is very important. The fabric part comes next," she notes, adding that since reupholstering can be a costly exercise, it's best to be sure about the fabric before you make a commitment.
• Placement is all important. Beetroot Inc's Jeanne Badenhorst says that the couch should be positioned in such a way that it can be appreciated from several different angles in the room. Take care not to cramp the room with other pieces.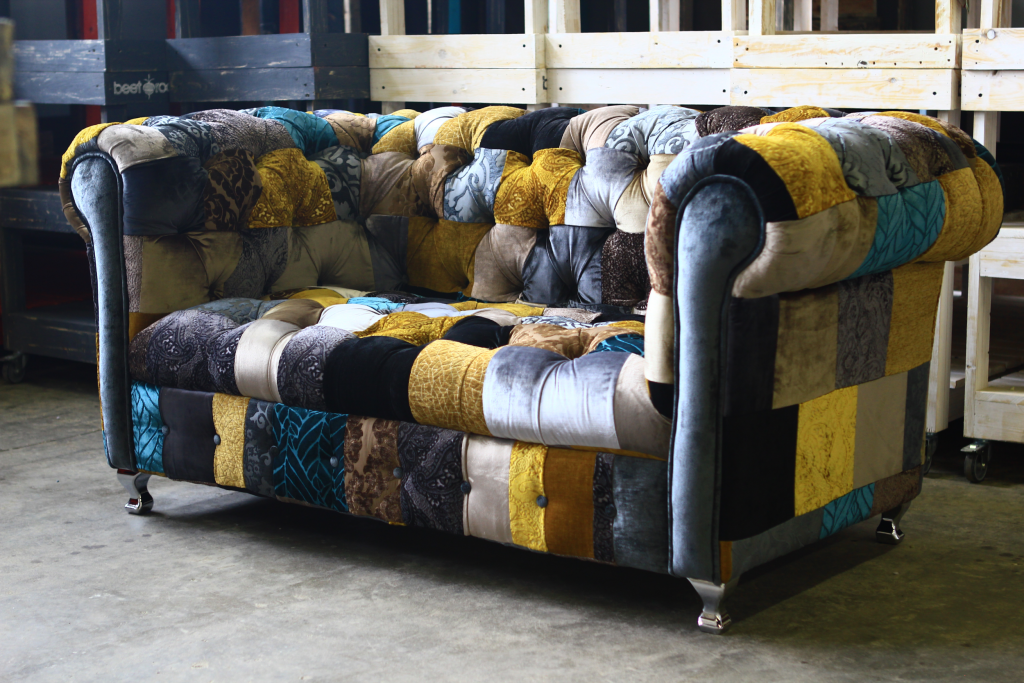 • When it comes to colour, jewel tones are still on-trend – think emerald, ruby and amethyst. Velvet is a great fabric choice because it offers both colour intensity and texture. If you're more into patterning, look out for houndstooth, checks and florals, Cawthorne advises.
• Form can also be used to make a strong statement, says Block & Chisel's Susan McCoubrey. "Tufted backrests, ornate armrests, studded detail and deep, generous seating are the latest in statement couches. The camelback sofa, with its distinctive silhouette resembling the hump of a camel, is also making a comeback."
• The pieces surrounding your statement couch are just as important as the couch itself. Liz Naude, interior designer at Roche Bobois, points out that these shouldn't be in competition with the couch, or the statement will lose its effect. Choose neutral, reserved items that compliment it and enhance its uniqueness. "If everything stands out, your room will simply appear busy," she says. With this in mind, keep an eye to juxtapositions. Ideally, you should position your couch against a contrasting piece: modern vs classic, refined vs ornamental, fabric vs leather. "For example, if the couch is very busy, place it next to something minimalistic."
• "What is the primary purpose of your sofa? To create a statement like a piece of art, or to be bold but remain comfortable at the same time? Essentially, what is more important, form or function? And is it for a formal lounge or for a more informal TV lounge?" Naude says. These are all important questions to take into consideration before making your final selection.