Home entertaining in style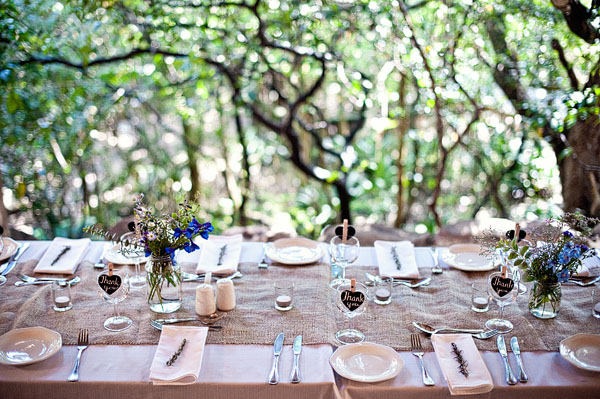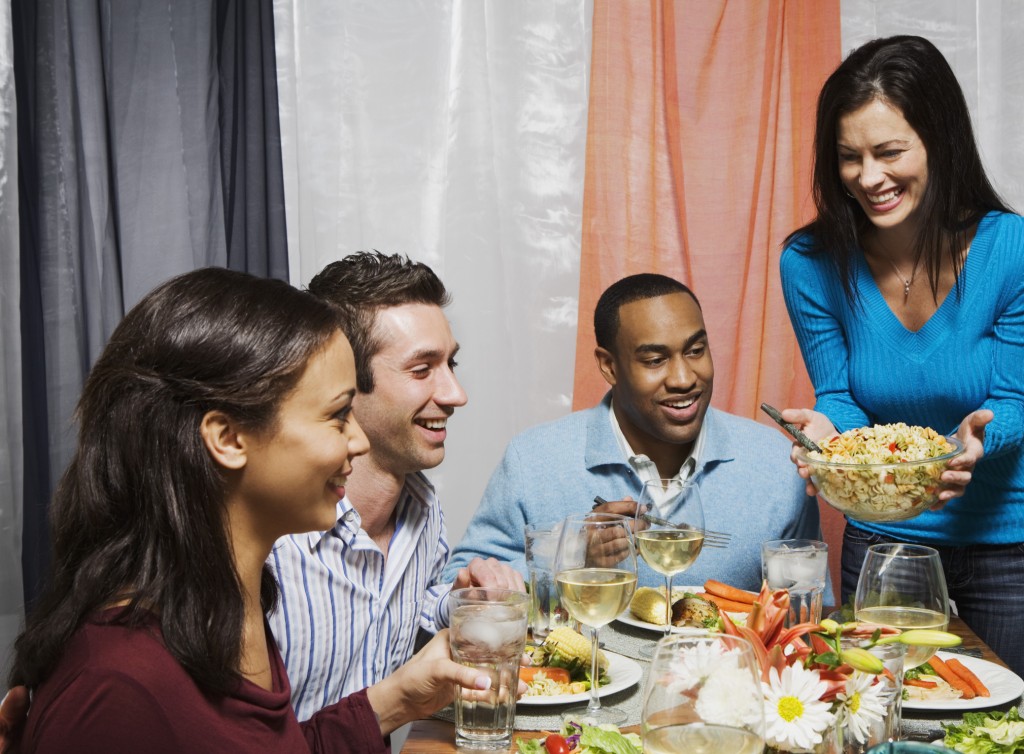 By Mari Sciarappa
Martha Stewart, a celebrated homemaker, once said, "Without an open-minded mind, you can never be a great success". In life, love and all things home-related, she was certainly right. Some absolutely adore hosting parties and having guests over, others dread the mere thought of it. Love it or hate it, either way you look at it, you've got to have an open mind to mix traditional values in entertaining with modern innovations in hosting.
Let me entertain you
It is vital to note that home entertainment encompasses so much more than what meets the eye. From getting your home ready for guests to table settings and arrangments, creativity, etiquette and even guest activities, there will never be a dull moment from the inception right through to the execution of your plans.
According to Alex Brooks from Renovation Planning, there are simple secrets to hosting a perfect bash in your home. These include channelling your creativity to ensure that your guests are impressed and will remember the event with fondness.
Alex also suggests avoiding themes, which can become complicated and the decor expensive, and to focus more on simply being quirky. Add a sense of yourself to the decor and design as well as the food. He adds that fabulous food is best served simple, and that you must never forget that you are the host.
His guidance is: "Once the party starts, your job should be to entertain, mingle and relax – not stress about what's in the oven. A good party requires attention to detail in certain areas and generosity in others (such as wine and food). Present everything as beautifully as possible, and don't even think about breaking open that packet of plastic plates. A good party happens when guests feel like they're privileged to be invited. Spoil them, indulge them and they'll always want another invite."
Consider things like lighting – daytime events call for ample light and space, whereas evening events require more intimate lighting solutions. Another consideration should be areas in your home. Is there a bar area for guests to mingle? Game rooms for them to indulge themselves? Or perhaps there are rooms you consider off-limits, in which case closing doors or creating diversions will help.
Centre stage – place settings
When it comes to table settings – perhaps one of the most important aspects of home entertaining –
My Home Ideas recommends sticking to the necessities and evaluating what you already have before going on a shopping spree.
You don't necessarily need two different wine glasses for each setting, or every type of fork for a two-course meal. However, if you are creating a spectacular six-course meal or more, Homemakers Online outlines which cutlery goes where and for what. This is the most difficult part of setting a formal table. As there are rules that need to be followed as far as the placement is concerned:
• Knives and the soup spoon always go on the right hand side while forks go to the left.
• Dessert cutlery is placed horizontally above the dinner plate. A dessert fork and spoon will be placed above the place setting.
• The cutlery used will depend on the courses and the type of food you will be serving, as well as the order in which it will be served.
Position the flatware so that the diner begins from the outside and works his or her way in.
• The salad knife and fork should be placed on the very outside as it is normally the first set of cutlery to be used.
• The soup spoon is placed inside your salad knife on the right.
• The fish course will be next, with a fish knife and fork to enjoy this course. If you do not have a set of fish knives and forks, ordinary cutlery will do the trick.
• The meat course cutlery is the final set in this part of the layout and is placed closest to the plate. Always place knives with the serrated edge facing left towards the placing.
• Include aspects like flowers and centrepieces, vases filled with lemons for that splash of bright summer colour or even black pebbles. Use colourful napkins and clean cutlery and crockery, and make sure your serving table is immaculate.
The perfect host
While there are so many things to consider and worry about, the stress of being a host has a funny way of making you morph into the wrong kind of host. According to Martha Stewart's website, the following categories should be avoided:
• The invisible host who has badly managed his or her time and spends all night in the kitchen and then tidying up.
• The miserable faultfinder who tells everyone what's wrong with the food before they even put it into their mouths.
• The rueful dreamer who gets in over their head with recipes they cannot make.
• The insufferable uberchef who comments on their own genius before guests get a chance to.
• The Bickersons – the couple that airs their dirty laundry in public.
The rules of etiquette are varied yet simple, and are a surefire way to impress your guests.
Rules on etiquette
"Proper hosts know how to entertain with style and grace. They make guests and friends feel welcomed and appreciated, and all who were in their company felt their care and concern. Their attention to detail showed friends not only their excellent taste but also their concern that each guest knew they were specially invited and honoured in their home," says the Eras of Elegance website.
For a guest, simple etiquette means following the rules of the house, being polite and gracious and avoiding conversation killers and topics that are likely to spark argument or aggression such as business and politics. For a host, being present, smiling and tending to all things that need attention are considered good manners and will ensure an event that leaves a lasting impression on guests.
With thanks to Kitchen Passion, Streamlight,  www.erasofelegance.com, www.homemakersonline.co.za, www.marthastewart.com, www.myhomeideas.com and www.renovationplanning.com.au