A macro trend that has been appreciated by home owners across the globe, biophilic design is the movement towards nature-inspired interiors, integrating nature or natural-looking products in the home. Here's how to achieve this simple trend effectively in a bathroom:
The natural effect
For walls and floors, natural and natural-looking products have been growing in popularity over the past few years, think everything from wood-look tiles to green walls of luscious plants. Oren Sachs of WOMAG advises: "Incorporate greenery into your bathroom paired with natural stone tiles and features, or organic-inspired vanities. Those who prefer to forego plants can still tap into the bathroom greenery trend with beautiful tile designs."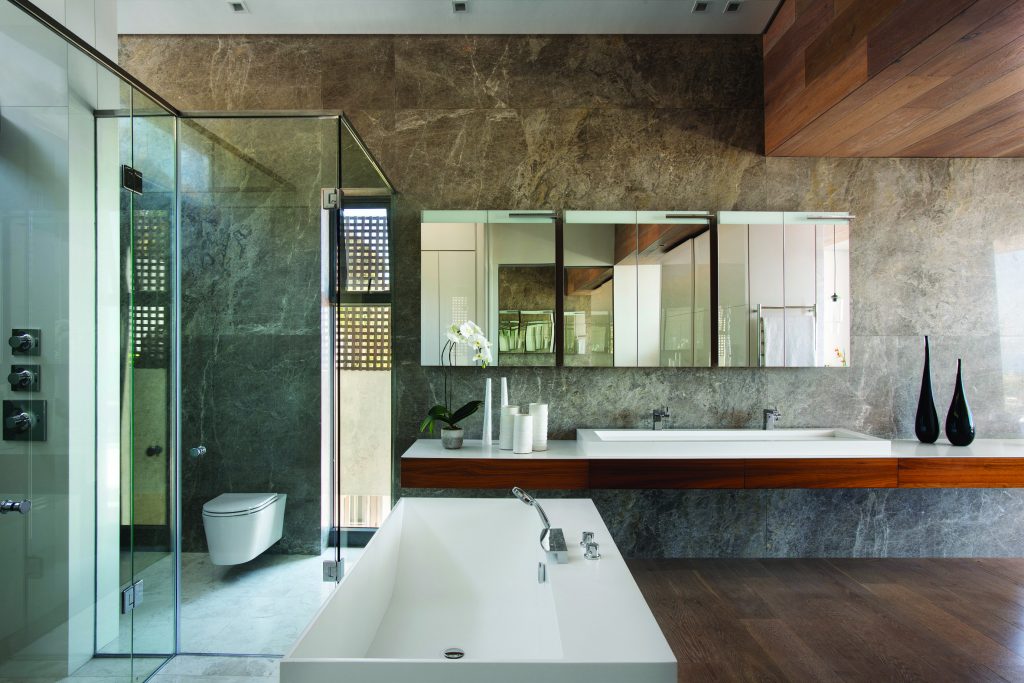 While wooden flooring is wonderful throughout a home, it's not always possible as a bathroom flooring option. Larusha Pienaar of MacNeil says you should consider a lookalike alternative. "Wood-like flooring in bathroom spaces requires a product that is beautiful, functional and a safe floor surface, as well as environmentally sustainable. We recommend our Twigg vinyl flooring, which replicates the beauty of wood and is water-resistant," says Pienaar.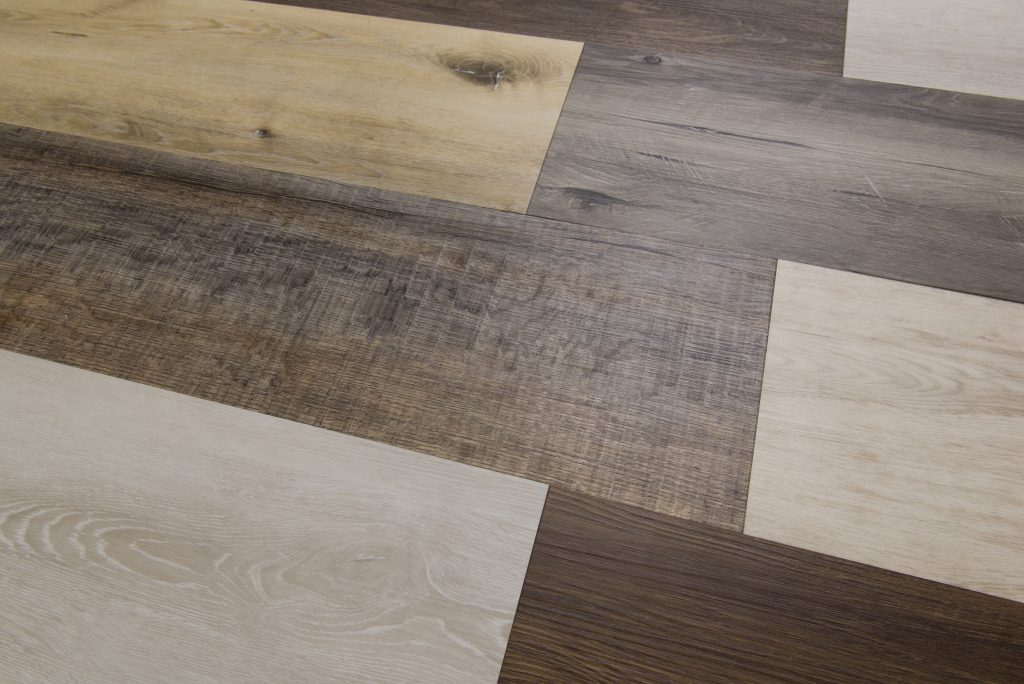 The eco solution
Another important aspect of biophilic design is the use of eco-efficient products. While aesthetically it's quite easy to achieve this nature-inspired look and feel, it's vital that when designing a new bathroom, eco-efficiency is considered, especially when selecting sanitaryware. From baths that are being designed to hold less water to toilets that flush less water, there are many options to consider and it's important that you research what is the most viable option.
Lee Nienaber of Livingstone Baths says: "We have a range of eco-efficient bath tubs, comprising three options that are eco-savvy. These are 1 500mm baths that take less water to fill. They have been used in a few top lodges in Africa that have water shortages."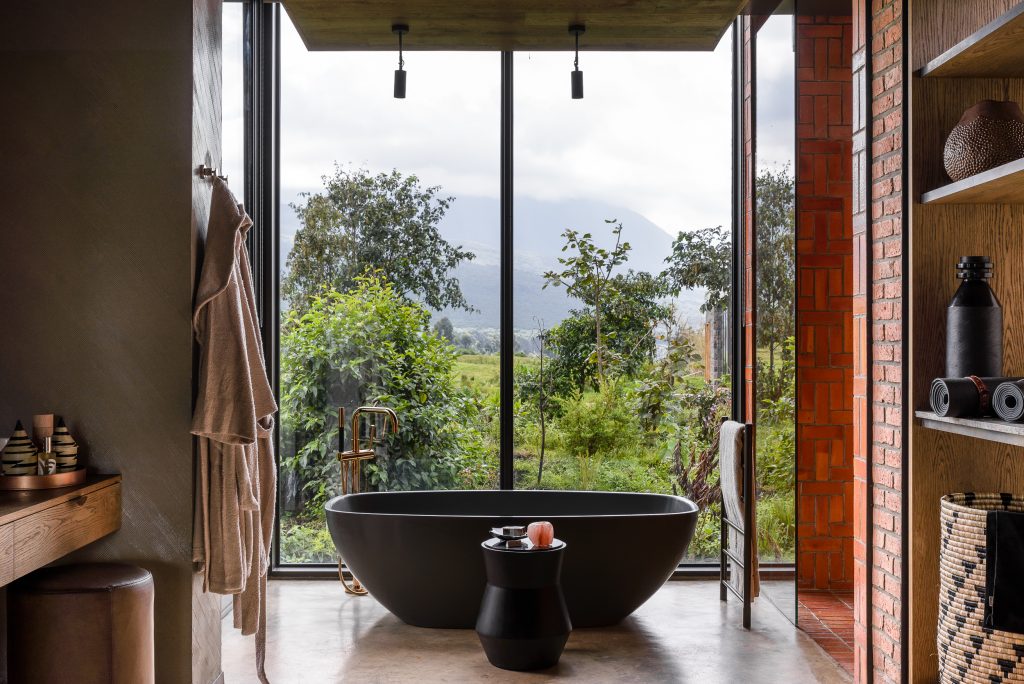 According to Shazeen Jooma of Classic – Luxury Tiles & Bathrooms: "There are concealed cistern toilets, which allow for a dual flush wherein one flush releases fewer litres of water. For the shower, there are many eco-friendly and water-saving shower heads that reduce water consumption by up to 60%. At the wash basin, there are taps that can be fitted with aerators that reduce waterflow significantly contributing to water-saving efficiency." In terms of mixers, Classic – Luxury Tiles & Bathrooms has launched the Equilibrio tap by Gessi, which is redefining the design of taps with its stone appeal that's definitely worth considering for its aesthetics and eco-efficiency.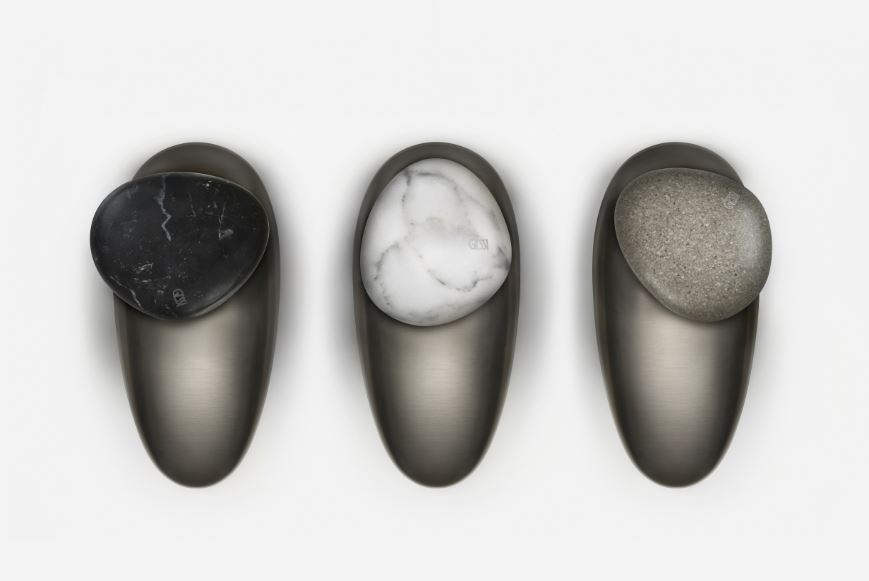 Biophilic design has great benefits aiding relaxation and supporting wellness. It's important to use your bathroom as a canvas.
Top tip
Make your bathroom a sanctuary by dressing it up with:
Gorgeous plants – indoor plants make for beautiful décor, especially in a spacious bathroom.
Wood and stone furnishings and décor. Use these two materials to create a nature-inspired space, think everything from hand-woven baskets to stone-cladded feature walls.
Beautiful natural lighting fixtures: natural light is always a win, but consider strategically placed bamboo or wooden pendants lights too.