Thinking about installing, renovating or replacing a pool? Installing tiles is one way to dramatically transform the look and feel of the space. Decobella offers more than 100 products suitable for pool applications.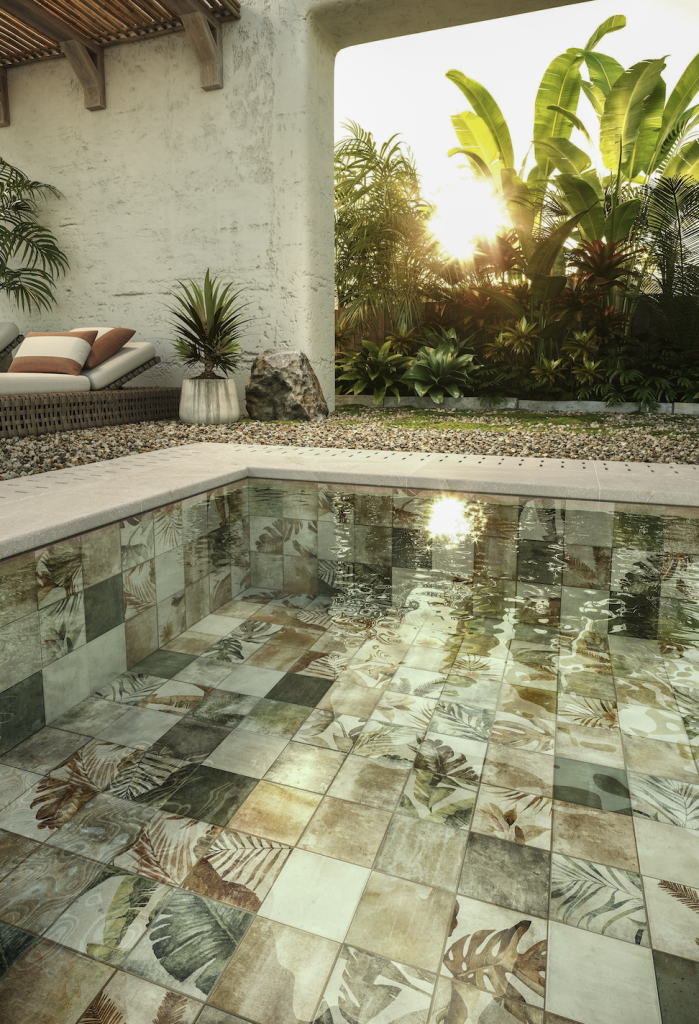 Go for subway tiles
From April, Decobella will stock three collections of subway tiles that look brilliant in a pool setting. The collections are Le Lacche, Soho and Oxyd. For a fresh look, the subway tiles can be stacked vertically. They come in a variety of colours and are made from porcelain.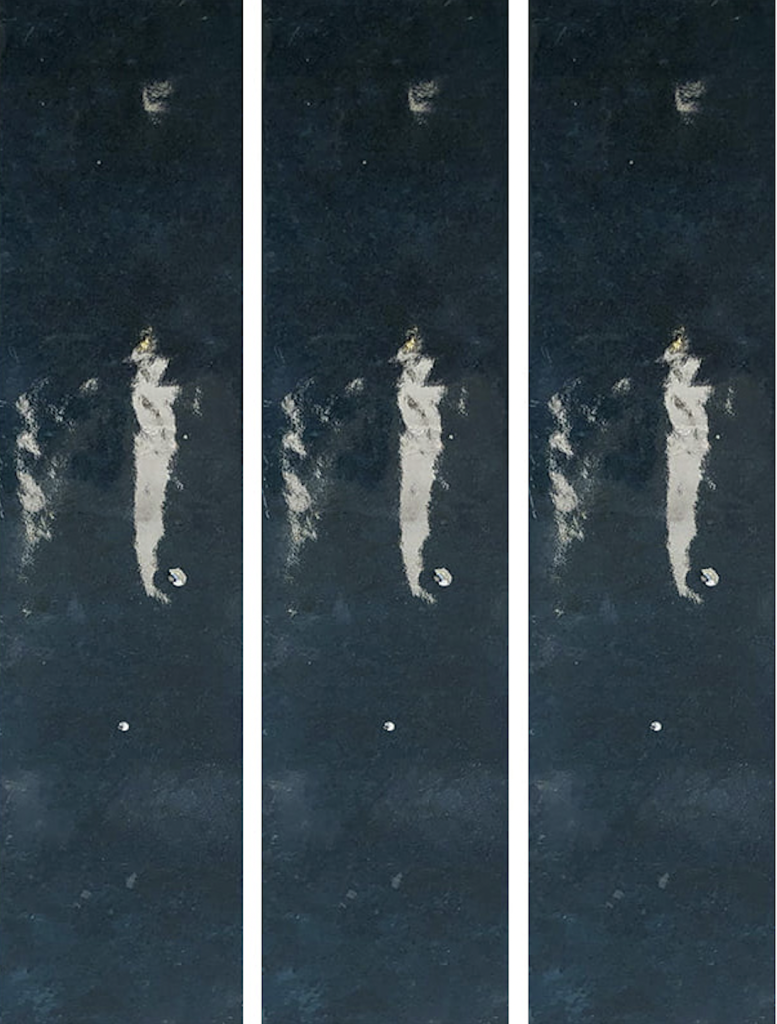 Incorporate pattern tiles
At any given time, Decobella stocks at least eight collections of pattern tiles (Floriana, Fioralese, Savona, Lempicka, Daroca, Caletta, Luca and Elma) that are ideal for tiling inside pools. At 15cm x 15cm each, the tiles in each collection are the same size that pool builders recommend. You can use a single line of tiles to appear above the waterline or combine a few patterns from different collections to create your ideal blend.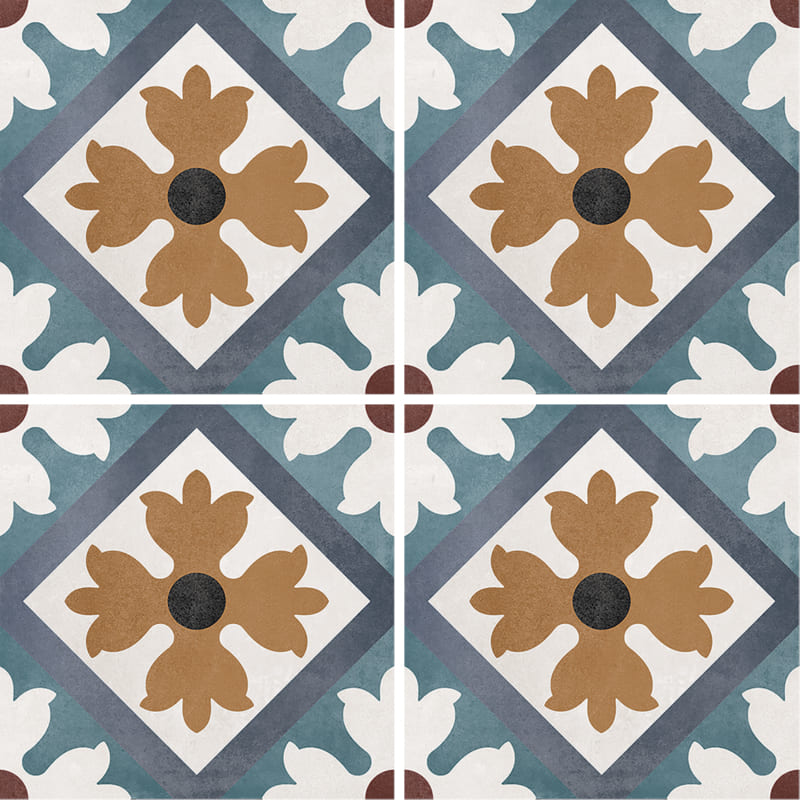 Tile your entire pool
There is an increasing trend to tile the entire pool. While this may sound costly, it's worth it from a cleaning and maintenance perspective. A fully tiled pull has an increased lifespan – the tiles are hardy and won't fade over time; require less maintenance; are more hygienic and won't have watermarks when the waterline drops. We recommend you don't choose tiles that are larger than 200mm x 200mm when your pool is designed as there are many angles and corners that need to be accommodated.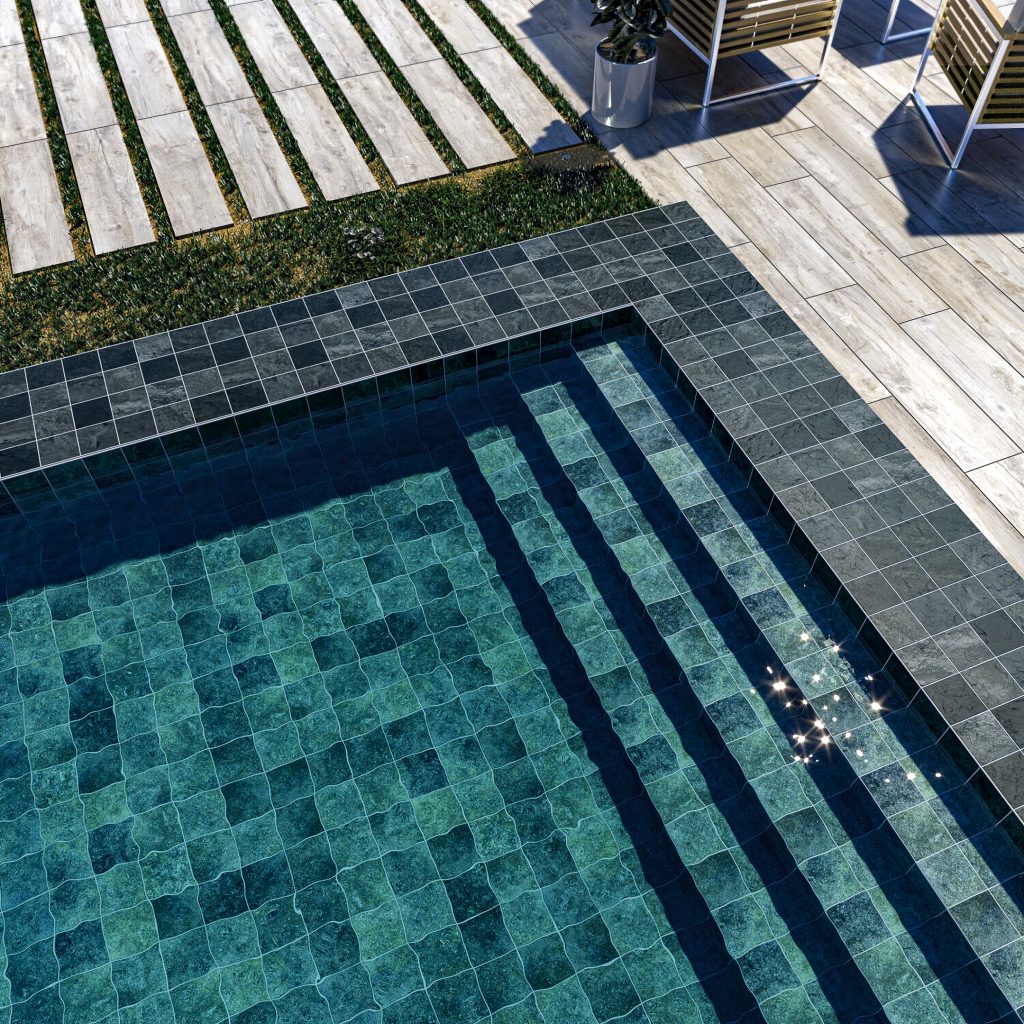 Clad or build a feature wall
Decobella's tile ranges are great for feature walls, which can be complemented with the same tile or tiles in the same category, with tiles installed along the waterline as a border.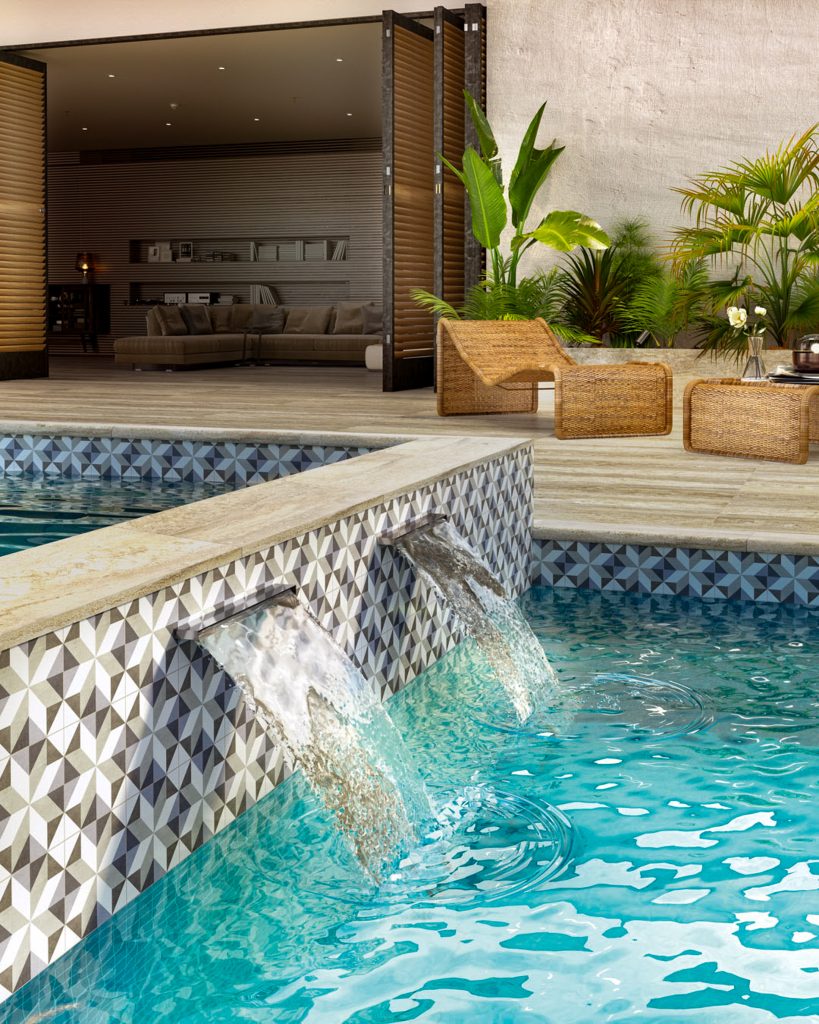 Good to know!
Remember to use the correct adhesive, which will depend on what type of pool you have. We suggest that a specification is acquired from an adhesive supplier or via the pool builder.
Regular maintenance will extend the lifespan of the entire pool.
If you are unsure of what type of pool to go for, but you would like to use tiles, we highly recommend a gunite pool.
Lastly, look at the porosity levels of the tile before purchasing. Anything above 3% is not suitable, unless adhered with an epoxy. Aim for a porosity of between 0.5% and 2%.
Visit www.decobella.co.za