More than just the anchor of almost every modern, open-plan kitchen space, the island serves multiple functions simultaneously to maximise your kitchen efficiency. These are the elements our experts feel every great kitchen island should have.
"The modern kitchen island should have all the necessary cabinetry to serve the needed functions, whether it be cooking or prepping. In addition, the island needs to have visual interest and this can be achieved with the introduction of levels and the textures of the materials used. It may even be a subtle detail that just takes the visual experience up a notch." – Philip Richards, blu_line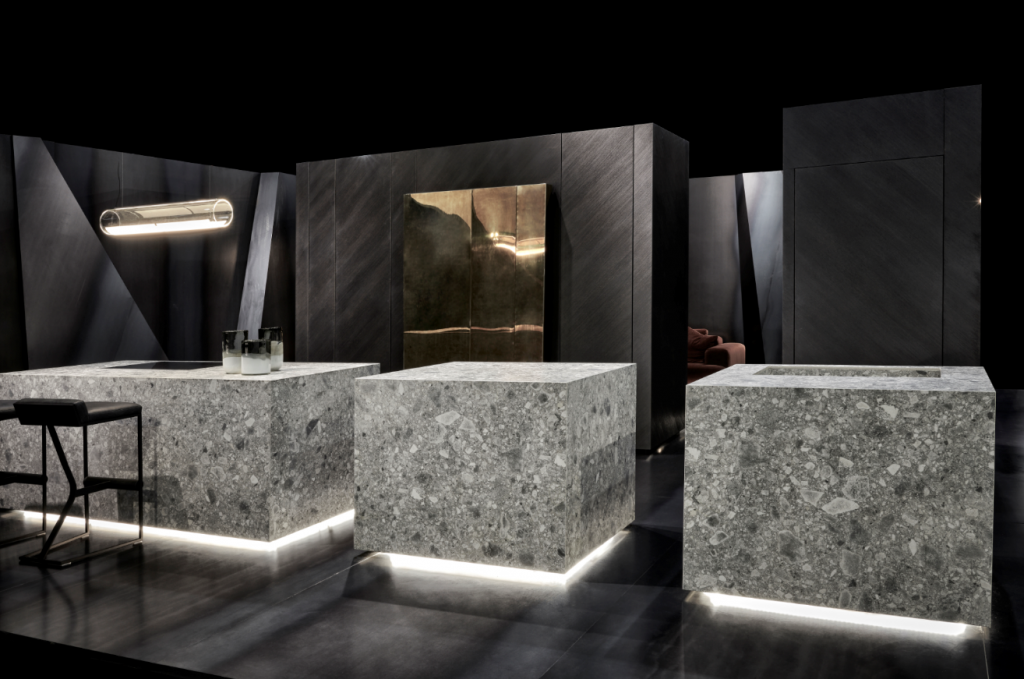 "Preferably (if space allows), a great kitchen island has a prepping area and cooking zone, so that minimal walking in the kitchen is needed. Water can easily be added to your pot and movement from preparation to cooking is a breeze. It should have enough countertop space to work on and as well as space for guests and family to easily dish up or collect plated food without interfering in the cooking space. It should include seating attached to the island without having to sit next to each other – sitting across from each other creates a more sociable space. A multi-level island creates comfort and interesting visuals with open display areas." – Deon Thomas, Sterlings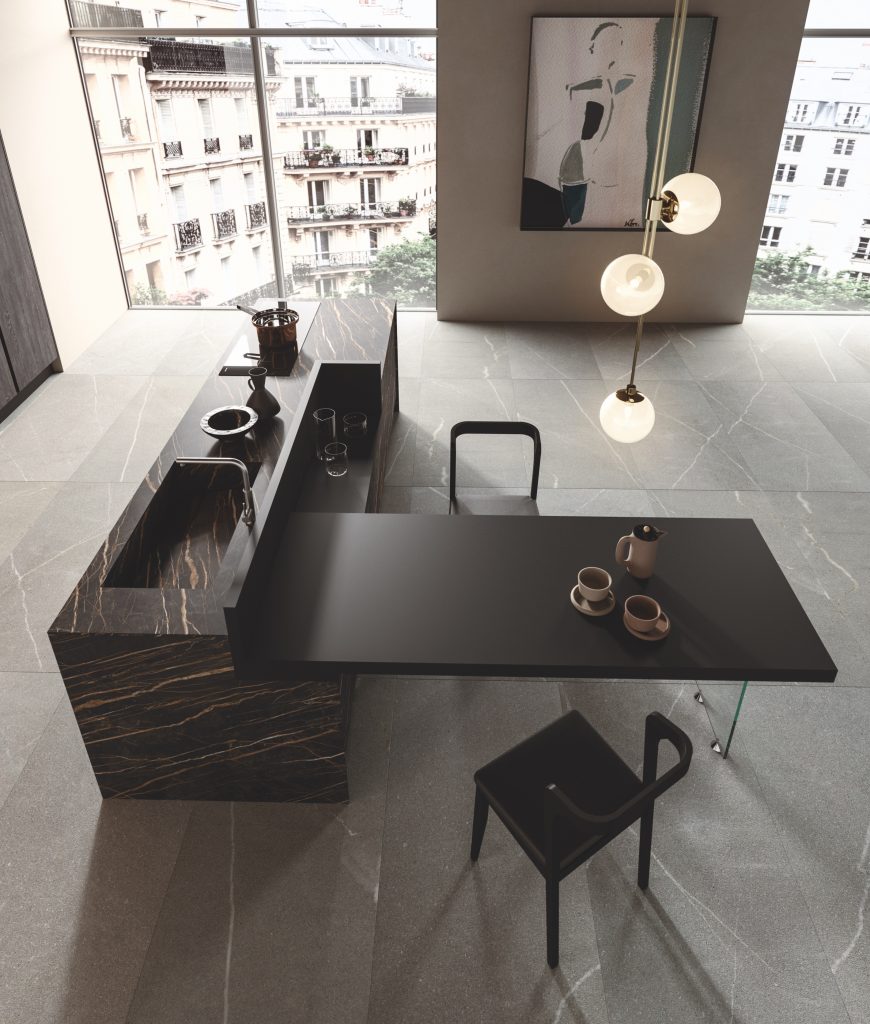 "Ideally, the island should have the cooking hob on the right and the sink or prep bowl on the left (or vice versa) with at least 900mm worktop space between them. It should also include another 300mm on either side of the prep bowl and hob for safety reasons. This then is also the ideal place for a built-in bin, spice unit, wide cutlery drawers and, at the back, either seating or more storage cabinets. It should be at least 900mm deep and make it as wide as the space allows. You will need at least 900mm on either side for a comfortable walkthrough." – Charlene le Roux, Easylife Kitchens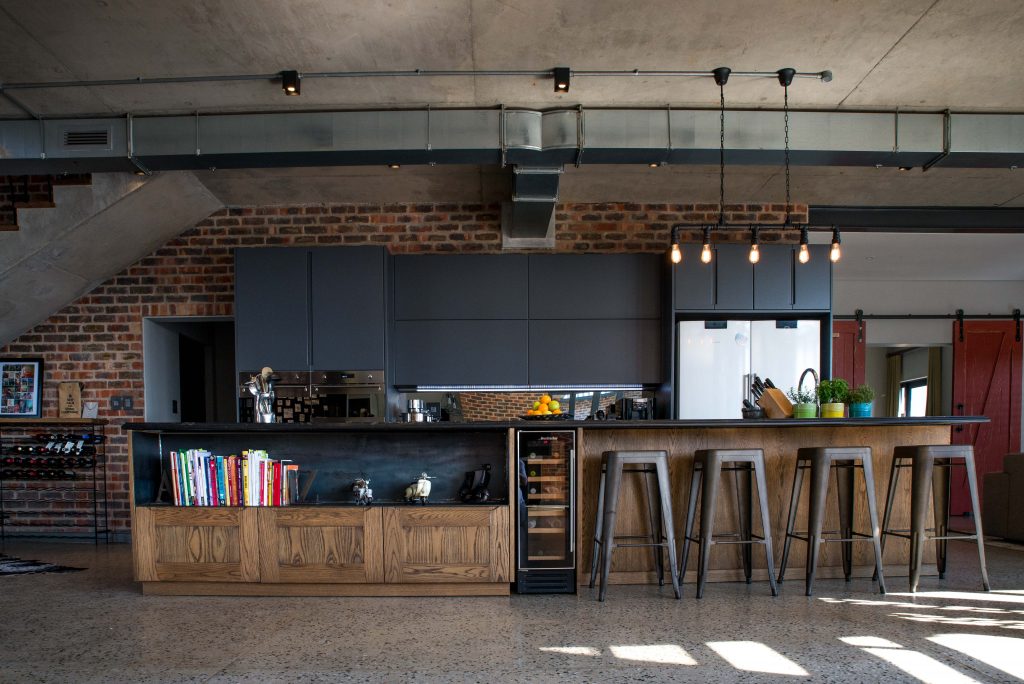 "The space around your kitchen island is as important and the island itself to allow for positive workflow around your kitchen. The seating should be comfortable. You will want to consider the height of your seating based on the island counter height. A section for seating on an island can be created by adding an overhang or tier. While there are many possibilities, consider custom cabinetry to optimise both functional storage and floor space. An island can be built with drawers: deep drawers for storing pots, pans, bakeware or dishes; and narrow drawers for utensils, cutlery or linens. It can also be created from base cabinets with pullout shelves and could include narrow cabinets to provide vertical storage for baking sheets and cutting boards. You may want to store small appliances or cookbooks on the island for easy access when preparing meals." – Selma Zaifoglu, Linear Concepts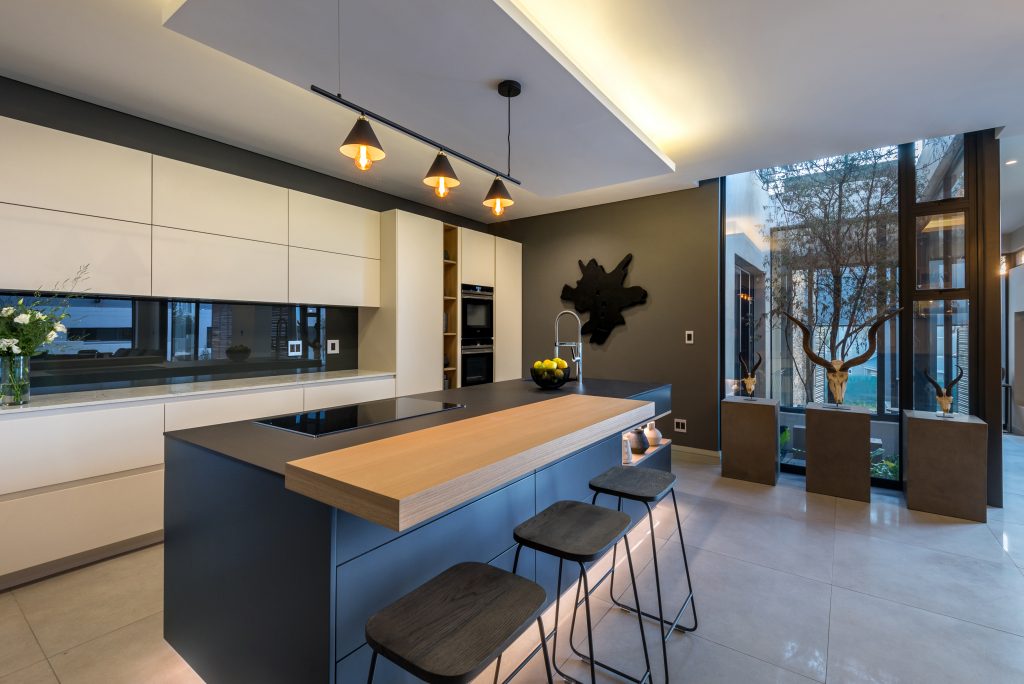 "We are seeing exciting innovations for making islands even more multifunctional. As with other areas of the kitchen, being able to physically move, conceal and/or change your island to suit its current purpose is at the top of the list when it comes to innovation. Being able to extend your island or move a worktop to cover items not in use gives one even more functionality and an element of mystery." – Daniel Slavin, Slavin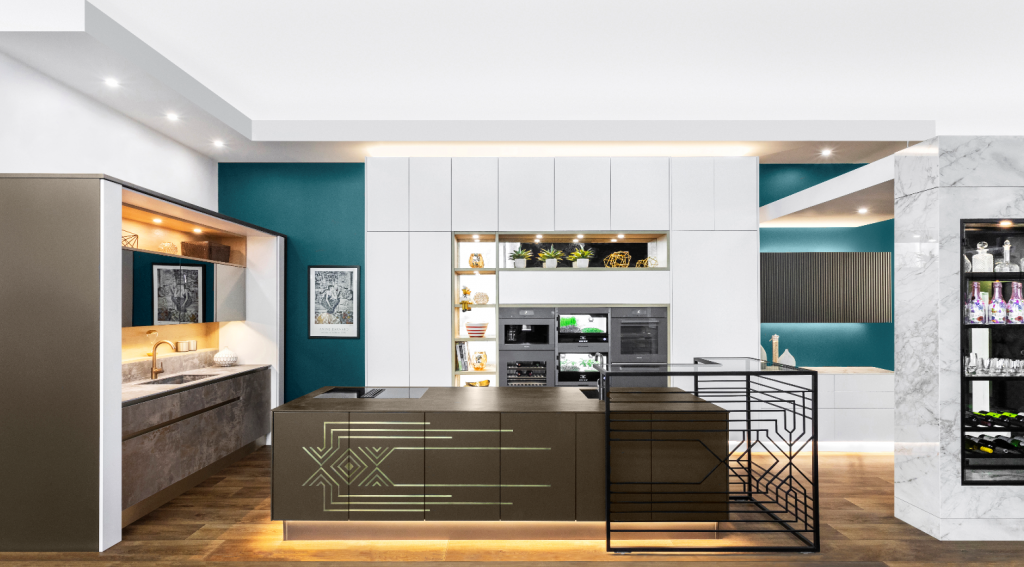 To read more about kitchen islands, pick up the November issue of SA Home Owner, on sale now!