It's Heritage Month, the weather is warming up and everyone is in braai mode. The question is, what is the best equipment to braai on?
Hirsch's is a supplier of two of the best brands in braai. The company has your braai needs covered with the new Weber Traveller, which is great for anyone wanting to braai away from home. Then there's the fabulous (bring everyone to the party) Weber Genesis LX-S640 with its six gas burners. And finally, the one and only Big Green Egg for luxury outdoor cooking. It grills, smokes, roasts, and even bakes.
Let's take a closer look:
The Weber Traveller – Whether you're camping, tailgating, or picnicking, its sturdy, compact design makes for a seamless experience, from set-up to storage. Enjoy the journey with backyard quality food, no matter where the adventure takes you. It folds beautifully for minimal storage space and easily fits in the boot of a car.
It has a large braaiing area so that the entire meal is ready to eat at the same time. It has been purposefully designed to optimise gas usage, and cooks on a low to high temperature range – so it cooks everything from pancakes to seared steak. It's easy to transport, so that it's always going where you go. The grill is attached to the cart so that you're up and grilling in no time.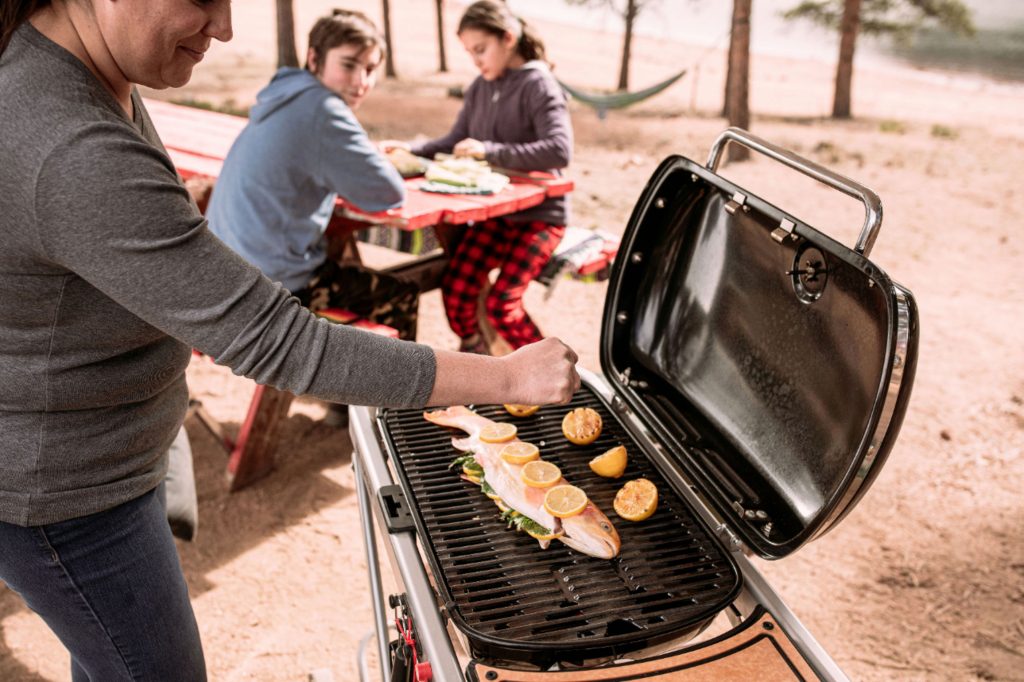 Weber Genesis LX-S640 – With its six gas burners,it has such a large cooking space that you can virtually invite the whole neighbourhood to your braai fest. With the GS4 high-performance grilling system you can sear a steak for everyone – knowing that each one will turn out as flawless as the next. Use the Gourmet Barbecuing System cooking grids with accessories, such as the GBS wok, pizza stone, flat griddle or Dutch oven pot, perfect for any meal.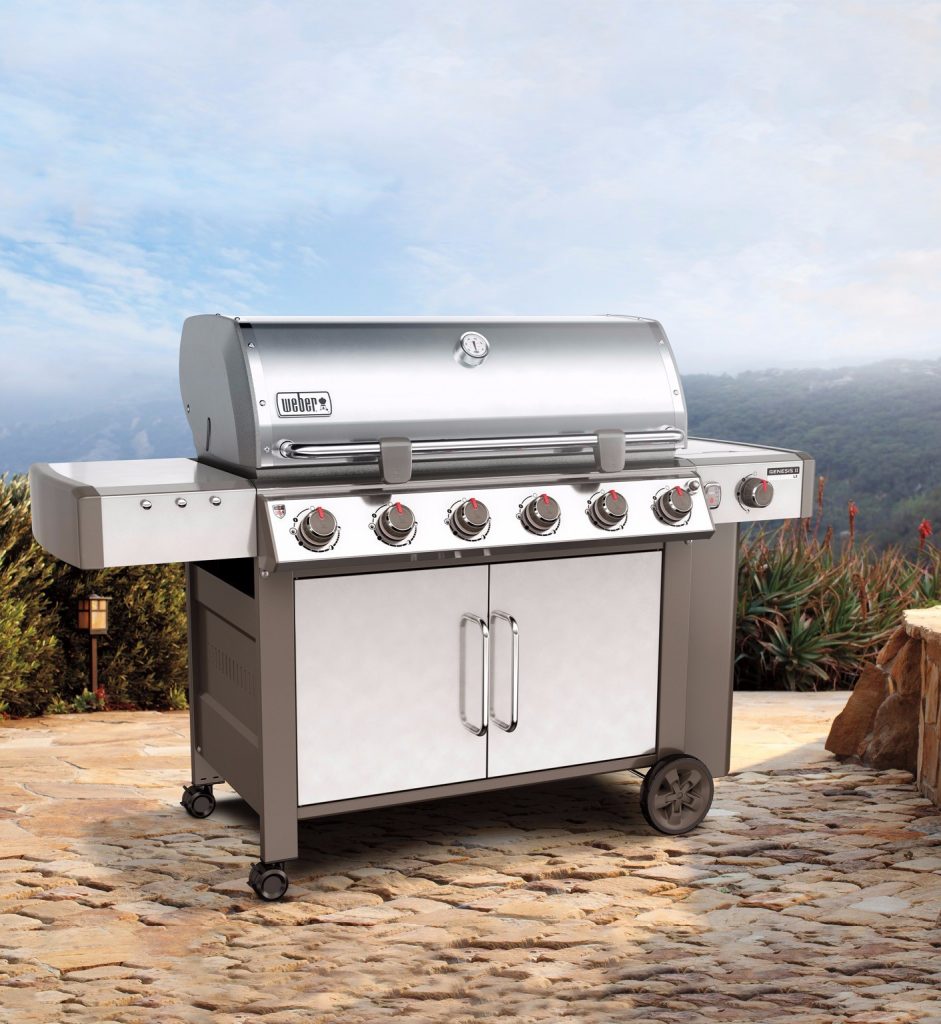 The Big Green Egg – Unlike other charcoal braais, the BGE is ceramic. It comes in various sizes – XX-large, X-large, large and Minimax. No matter the size, the BGE is extremely versatile. Grilling, smoking, baking, roasting – it does it all.
It is designed to reach soaring temperatures or maintain low temperatures for hours, so if you want to find a way to present several types of outdoor cooking, then the BGE is for you. Buy separately the massive range of Eggcessories – including the perfect smoking chips and chunks, speciality cookware, grilling tools and more.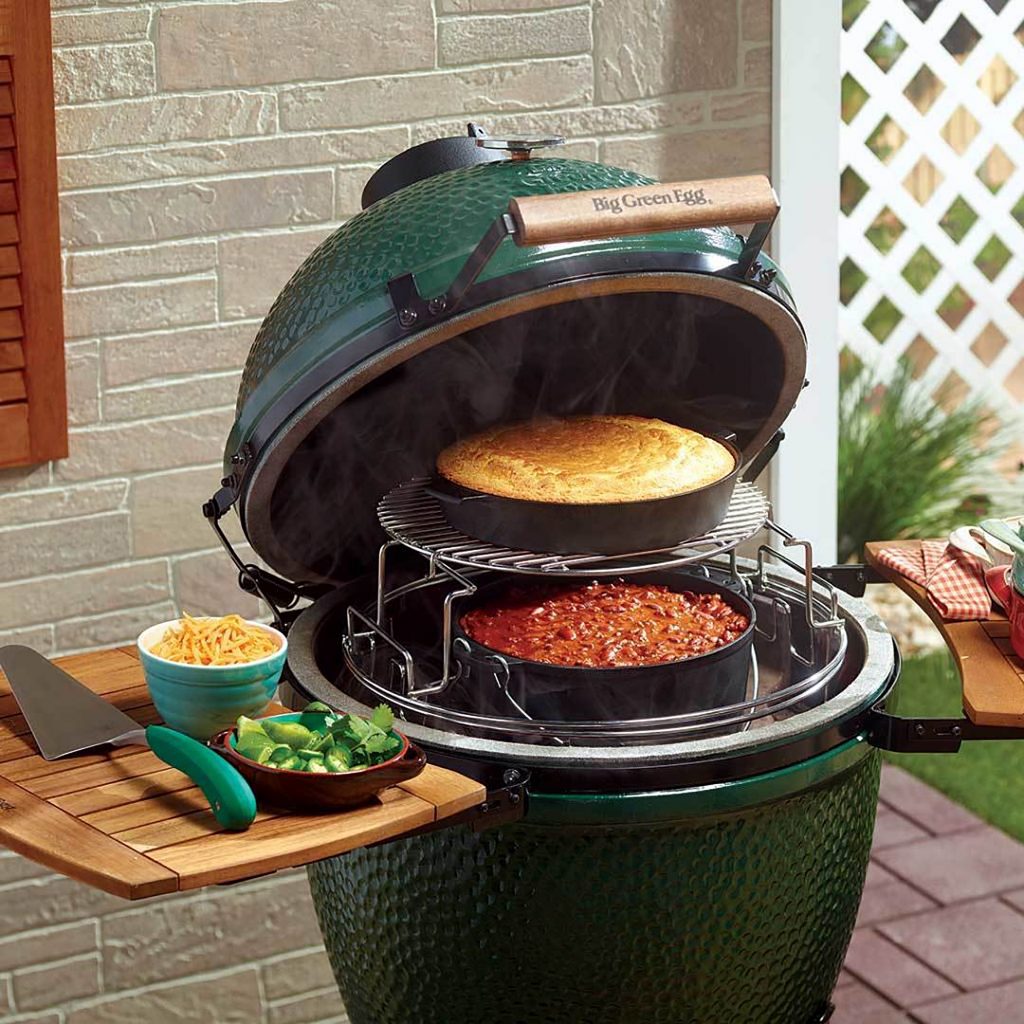 Visit www.hirschs.co.za