Keep it green with SodaStream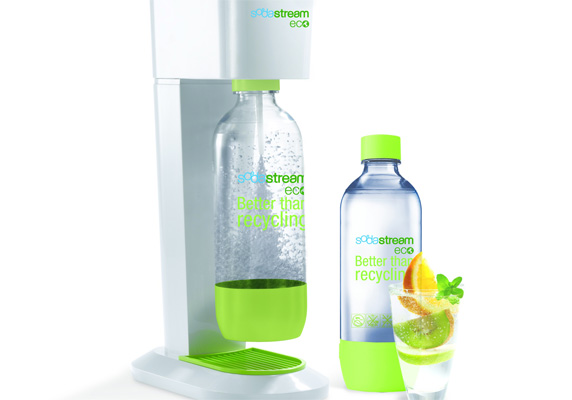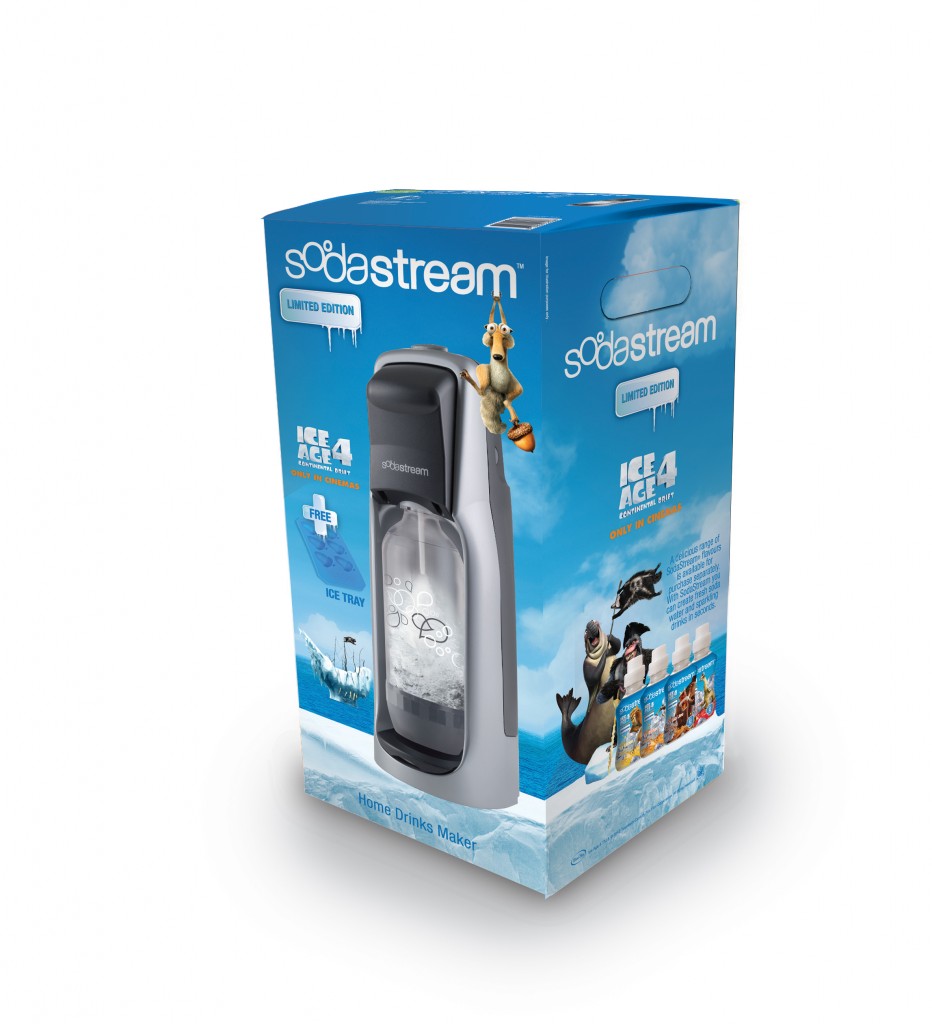 Right, so you've put that brick into your toilet tank, cut your electricity usage, cycle to the grocery store, and try to buy local organic fruit and veggies when possible. Today, we're beginning to understand the importance of looking after the environment more than ever before. We know that the earth is in trouble. We also realise that much of our consumerist behaviour is damaging to our planet and therefore our future. But, do you ever stop to think about the massive amounts of plastic that you use and throw away on a daily basis?
SodaStream's Help Free the World from Bottles campaign is making serious headway in educating people about going green by offering an alternative to plastic bottle and can consumption. Plastic bottles do not decompose and simply add to plastic waste in the world – it is estimated that 141-billion bottles and cans are not recycled every year.
Although recycling rates are growing from year to year as the world becomes better educated on how to better look after the environment, a recent CNN report estimated that, in some countries, as much as 90% of plastic beverage bottles end up in landfills. It is even more disturbing that, despite the most heroic of recycling efforts in the US, more than half of tins and three-quarters of plastic bottles land up in landfills. Furthermore, almost 72% of Americans don't know that plastic is an oil-based product and that around 10% of US oil consumption goes into making plastic.
PETCO, PET Plastic Recycling South Africa, is working towards the Department of Environmental Affairs provisional target of 70% beverage and 43% total PET recycled by 2022. This aim can be aided by SodaStream, the world's leading home carbonated beverage systems manufacturer, which offers a compelling solution. Their vision as an earth-friendly brand is to create a world free from plastic bottles. The SodaStream system enables consumers to easily transform ordinary tap water into carbonated drinks in seconds. One SodaStream carbonator can make up to 60 litres of carbonated drinks, and is then it can be refilled and reused.
SodaStream's specially designed, high pressure-resistant bottles are reusable and have a lifespan of three years. The bottles boast hermetically sealed caps that keep drinks fresh and fizzy longer than store-bought carbonated beverages.  SodaStream bottles are BPA-free and do not use any polycarbonate materials or materials that produce phthalates or PCBs, ensuring that they are as environmentally friendly as possible.
SodaStream is environmentally-friendly, convenient, cost-effective, promotes health and wellness, allows you to produce customisable drinks and it is fun to use.  Committed to continuously improving its drive to be as earth-friendly a brand as possible and having a positive impact on the environment, by using one SodaStream carbonating bottle, you can reduce your plastic bottle consumption by as much as 2 000 bottles and cans every three years. Pretty amazing, really.
To celebrate their commitment to the earth-friendly kids of the new generation, SodaStream is co-sponsoring the launch of the fourth film in the popular Ice Age film franchise. To commemorate, SodaStream is releasing a fun limited edition Ice Age 4 SodaStream system along with three special new and delicious Ice Age syrup flavours: Icy Cola Lime, Icy Orange and Icy Raspberry.
VISIT: