Which one of these kitchen styles do you like most? Choose from these 5 styles and find out how to achieve each of these looks.
1. Modern minimal
Clean, minimalist kitchens are all the rage at the moment. Crisp white cabinetry (with concealed appliances), open shelves and glossy countertops are hallmarks of this style and help to make the room as functional as it is visually appealing.
Create interest by incorporating a range of natural materials into your kitchen. Glass, marble, stainless steel and even concrete can be used in a multitude of ways and will bring an organic quality to the space. Remember to add a few colourful pieces that will pop against the neutral setting.
2. Country cool
Kitchens are the heart of the home and the country-style kitchen will help to create the ideal space to mingle with friends and family. Give this look a modern edge by combining raw materials such as bagged walls and screed floors with state-of-the-art appliances and glamorous accessories.
Stick to warm wood and textural elements to create a comfortable and yet chic kitchen. Brass accents, copper sinks, retro pendant lights and iron hooks, are all charming accents that add an element of luxury and timeless cool.
3. Mediterranean magic 
The Mediterranean-style kitchen echoes the warm colours and textures that are typically found in this region. Hand-painted mosaic tiles, arched cooking alcoves, wood cabinets and beamed ceilings are just a few elements, which contribute towards a visually tactile space.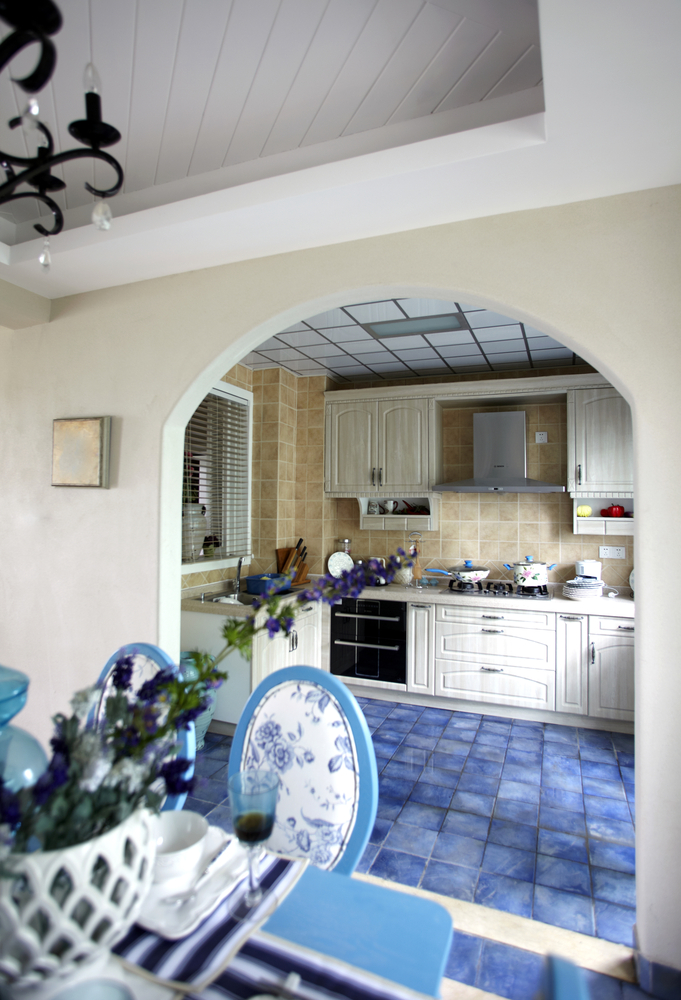 4. Eclectic and enigmatic
Are you a style rebel? Do you prefer to mix and match from a range of different influences to create a space that is uniquely your own? If so, an eclectic kitchen where each layered element gels in unexpected and exciting ways, is your style of choice. Make this style work for you by identifying at least a few common themes that will unify each object and prevent the kitchen from turning into an unedited mess.
5. Urban chic
Industrial elements such as wall-mounted rails, exposed shelves and ceilings, chrome pendant lights and stainless steel utensils create a utilitarian, yet functional space. An industrial kitchen is all about making the most of what you already have so instead of replacing well-worn floors and plastering exposed brick you can use your hard-earned cash on luxe appliances that will give the space an upmarket look.