For the past few years, home owners have increasingly been looking for alternatives for a lawn-free garden. In a water-scarce country, it's not only an opportunity to create beautiful outdoor spaces, but helps reduce the need for high volumes of water to keep the garden properly maintained. Discover top tips to go lawn-free.
Synthetic turf
"Synthetic turf is one of the most popular lawn replacements. The higher-quality versions can look very much like real lawn. This means that a similar aesthetic can be maintained. Synthetic turf can also be soft to walk on, requires no mowing, and saves water usage as it does not require any irrigation." – Craig de Necker, managing director of The Friendly Plant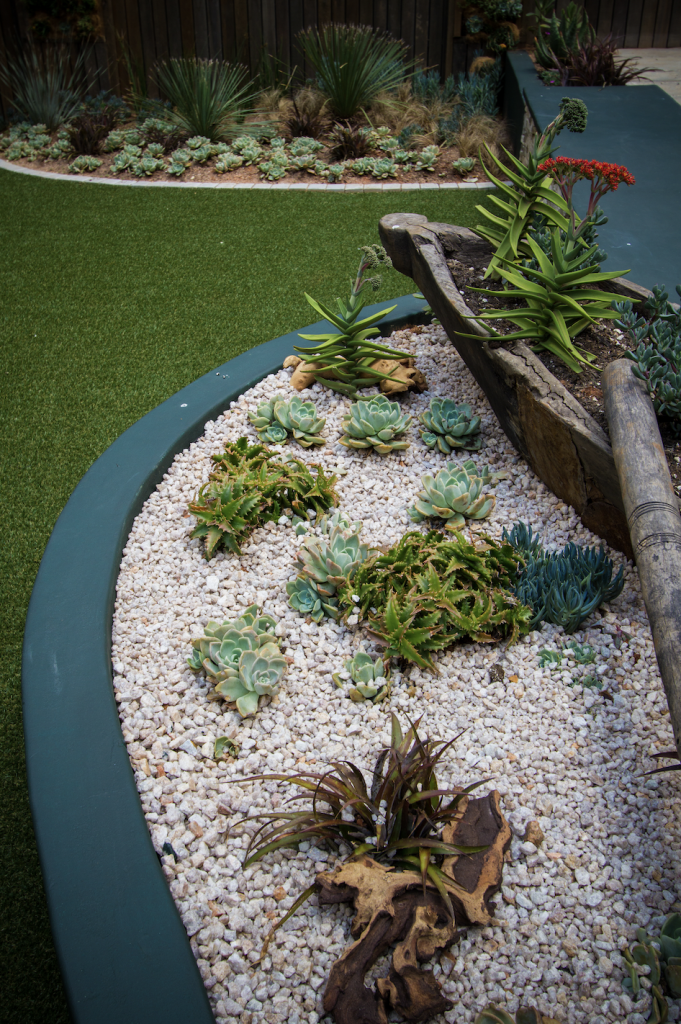 Gravel
"Gravel is a cost-effective way to reduce lawn area. Be sure to use a permeable membrane under the gravel to assist in weed prevention. Plants can be planted in the gravel to provide some softening to the space. Gravels available vary by size and colour from inexpensive crushed stone that is used for construction to decorative (higher-budget) types that are typically sold by the bag." – Craig de Necker, managing director of The Friendly Plant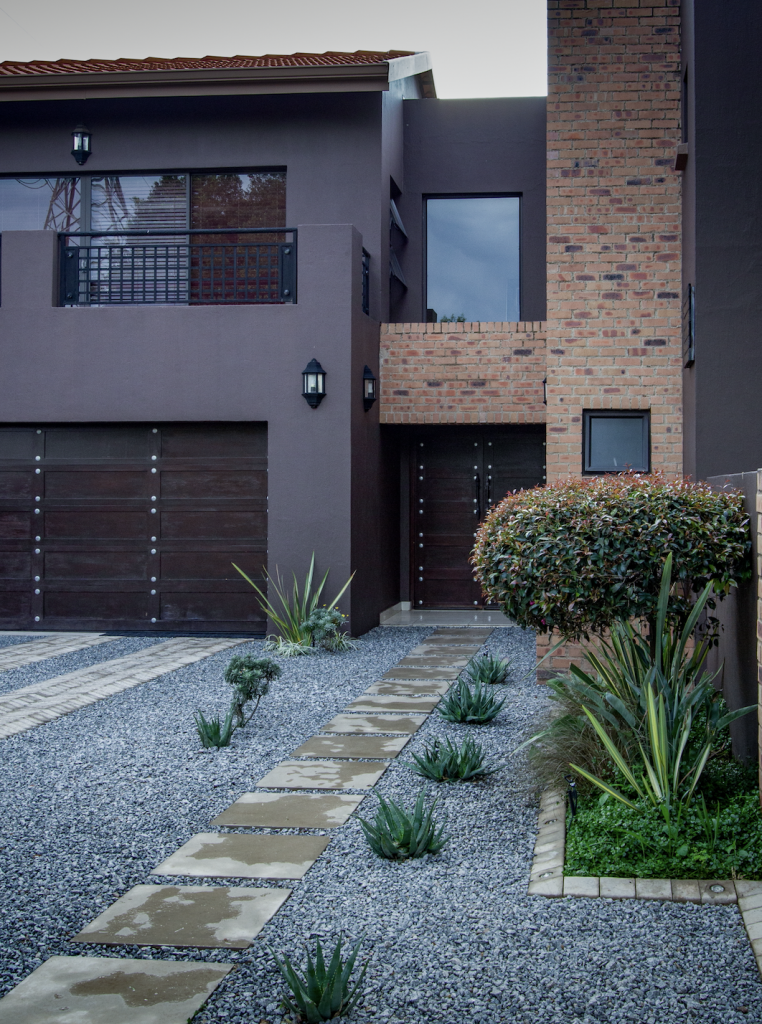 Plants
"Plants can be used to replace lawn. These allow for interesting height variations and contrast in terms of texture as well as colour. Depending on the scenario, some gravel or paving can be used to provide access through or into these areas. Water-wise plants such as succulents will have a lower water requirement than traditional lawns." – Craig de Necker, managing director of The Friendly Plant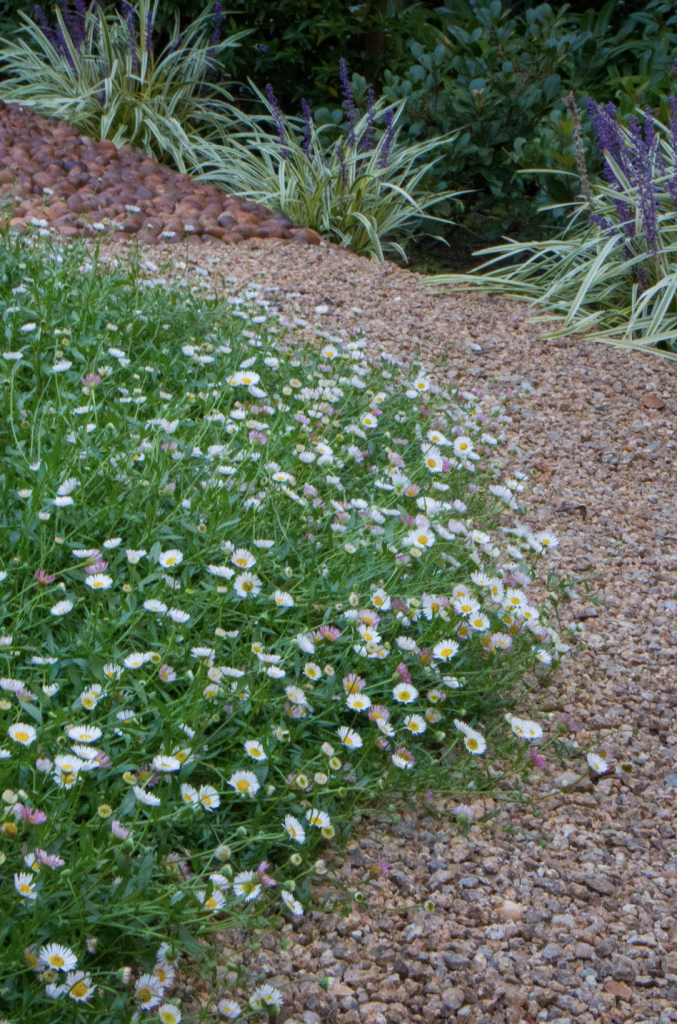 Stone
"One of the most exciting elements to use is stone (whether chip stone or pebbles) as you get all different shapes, sizes and colours. These vary from 6mm, which is easy underfoot, to large boulders to create specimen elements.
"Mixed marine pebbles are wonderful to bring diversity and complement the colour and enhance the other garden elements. The challenge is creating a design to maximise the beauty of the chosen stones with some selected planting as well in between. The stone option works well with pavers for access and reticulation." – Russell Trope, owner of Utropia Landscaping
Meadowlands
"Try creating a meadow-type lawn effect with flat-growing groundcovers so that maintenance is minimal and you have the benefit of a green space. The beauty of this option is that when the groundcovers flower, you get this very pretty colourful en masse experience of colour. Examples such as Lippia or Mazus work really well." – Russell Trope, owner of Utropia Landscaping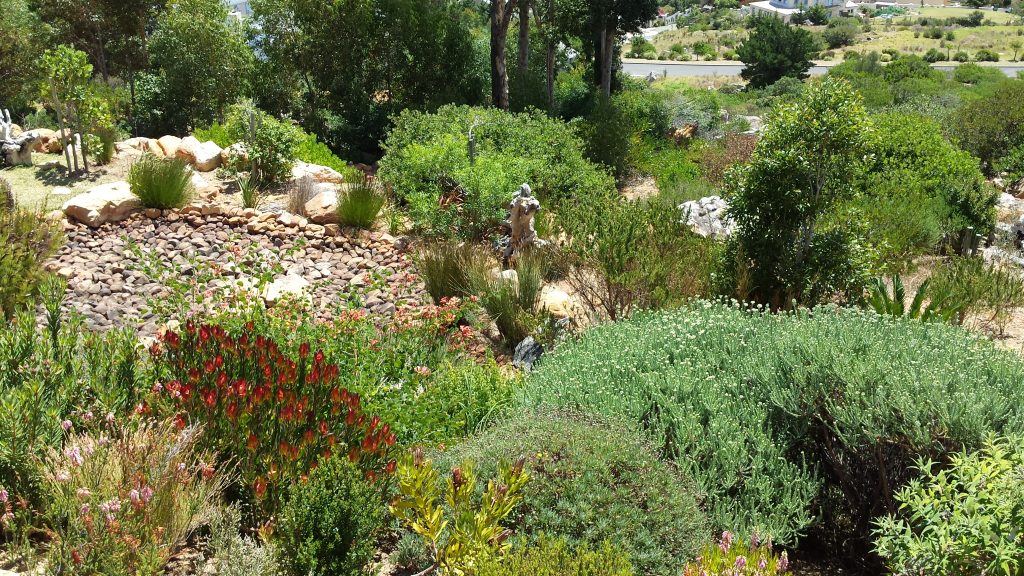 Ornamental grasses
"Keep that authentic lawn look with easy-to-maintain ornamental grasses. There are so many varieties available that add texture to the garden and beautifully contrast existing foliage. Edge your beds or use them as groundcovers." – Life is a Garden team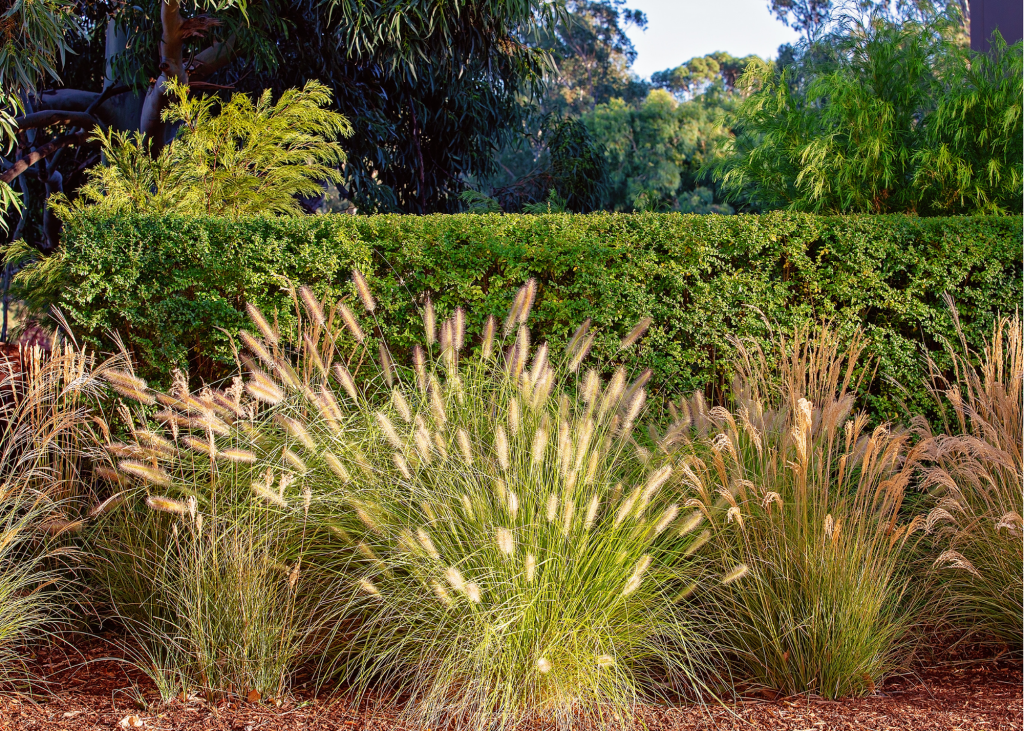 Shards and shells
"Add an organic atmosphere to the garden with bark shards or acorn shells instead of grass. Lay a few tree stump stepping slabs in between your bark and voila – you're good to go! You'll never have to worry about watering or fertilising again." – Life is a Garden team