Audi Snÿman from Audi Snÿman Interior Design has been shortlisted in three categories of international design magazine design et al's International Design & Architecture Awards 2021.
Taking place in London in September 2021, the prestigious awards are not judged by a panel. Shortlisted entries are presented online, and voting is open to industry professionals as well as design et al readers, clients and customers.
The three categories Snÿman has been nominated in are Lighting Piece Award, Residential Project Value £1-2.5 Million Award and Residential Property Value £1-2.5 Million Award.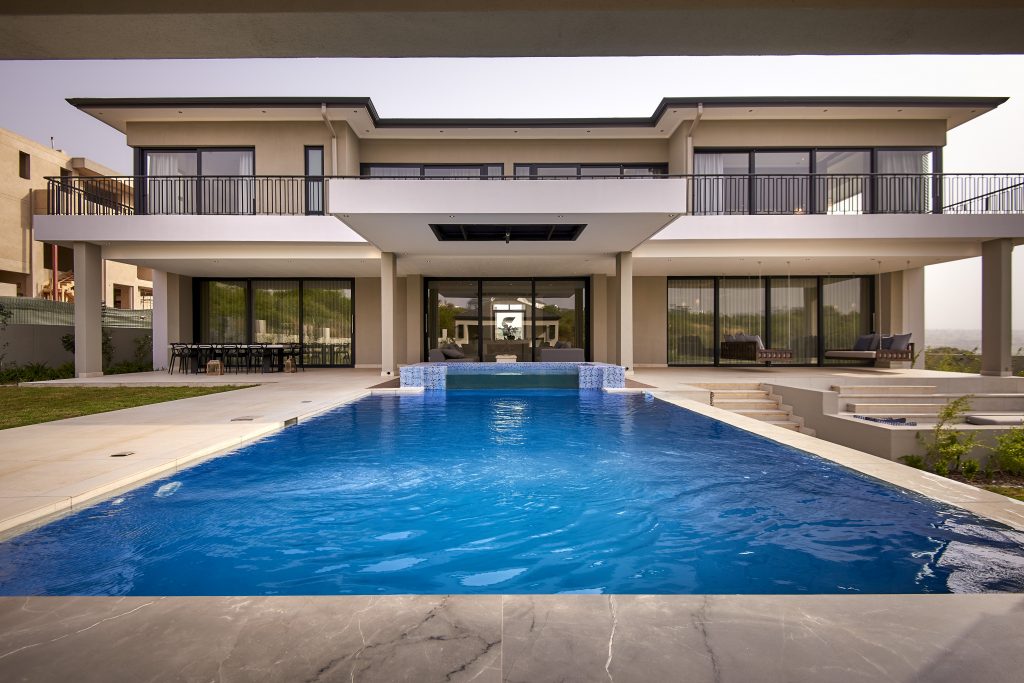 Shimmers of Hope – Lighting Piece Award
For this luxury home set in an exclusive residential area, Audi Snÿman Interior Design had to merge the differing cultures and tastes of her husband-and-wife clients. A symmetrical classic look was important to her, while he wanted a more modern look. These considerations had to be applied to the furnishings as well as the interiors. Audi Snÿman Interior Design created a custom chandelier for this home which encapsulates the client's design brief and the importance of social responsibility.
The dining room chandelier is manufactured from recycled glass and strung together to create a unique and beautiful light fixture. The glass was purchased from trolley-pushing recyclers and then processed to create a smooth finish, thereby providing job creation, while also conserving the environment.
Other featured pieces of glass originate from bottles manufactured by a leading beverage company who are the previous employer of the owner, thereby provoking memories, nostalgia, and scintillating campfire storytelling.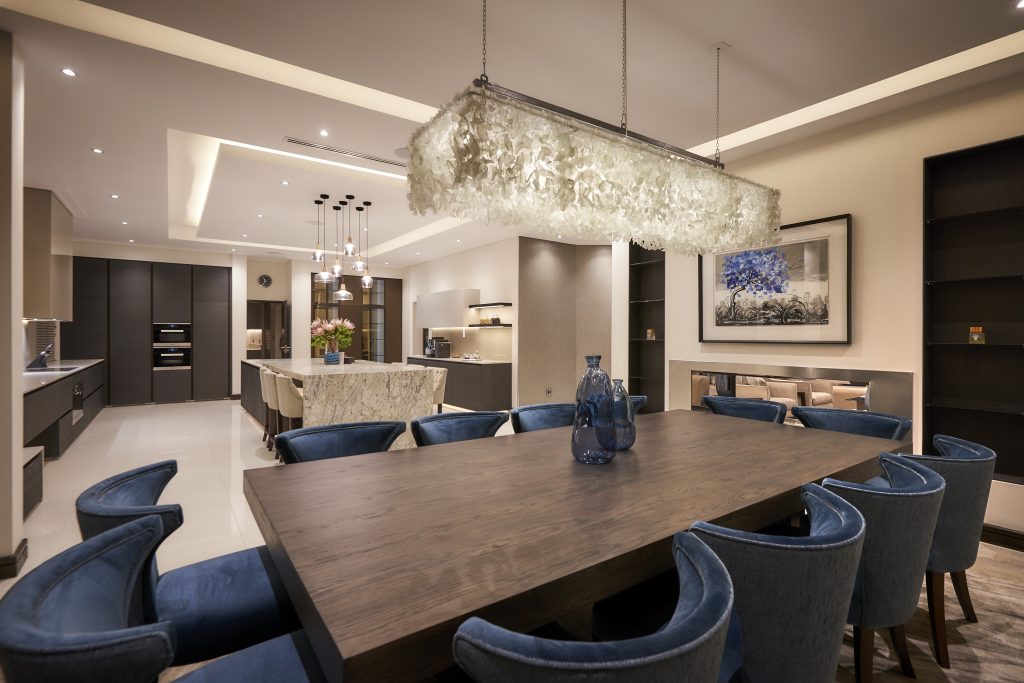 Gorgeously Grand – Residential Project Value £1-2.5 Million Award (Complete cost of project) and Residential Property Value £1-2.5 Million Award (Market value of property)
Steyn City is a 2 000-acre exclusive, luxurious private lifestyle estate. Its upmarket private homes house local and international residents from all over the world. Here, Audi Snÿman Interior Design has completed several design projects, including their Gorgeously Grand Home project – a 1 800m2 two-storey home with additional basement cinema and two double garages.
Each element of the design concept carried luxury. The furniture had to be comfortable, indulgent and unique. The bathrooms are elegant with clean lines and luxurious finishings. The symmetric entranceway and double-curved staircase is impactful, leaving a lasting memory for each guest.
Artisan craftsmanship is found throughout; in the outdoor sculpture water feature, fine art, customised wallpaper, and bespoke lighting piece in the dining room, which became a great conversation piece during gatherings.
Visit www.audisnyman.co.za