Master this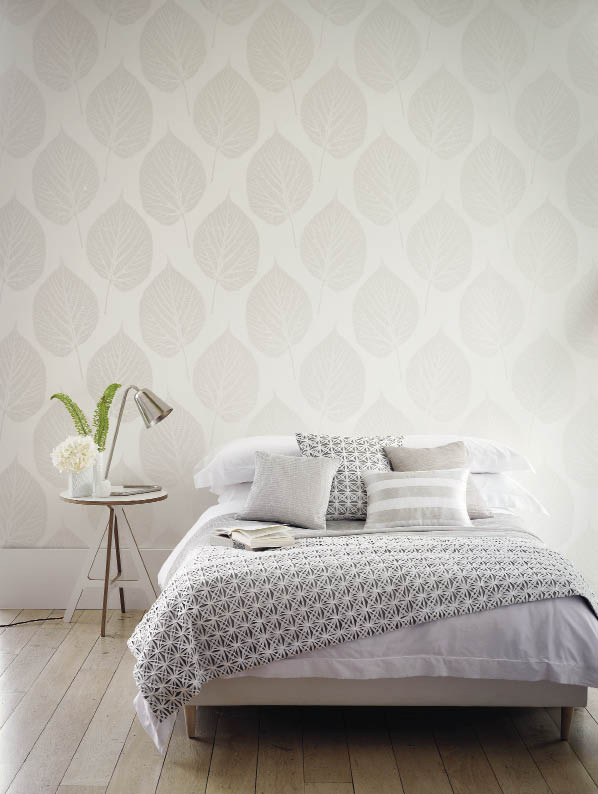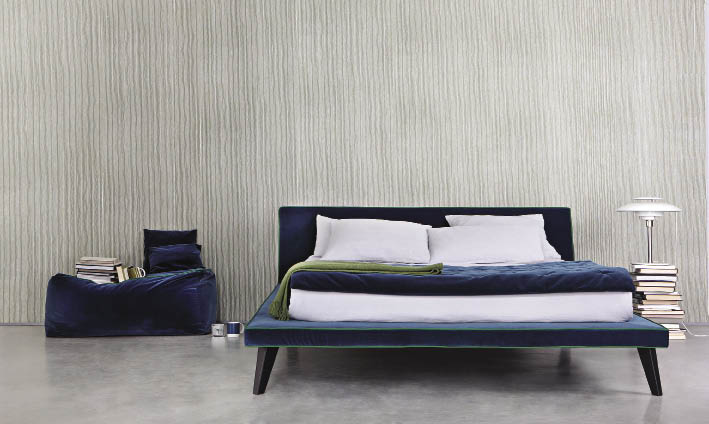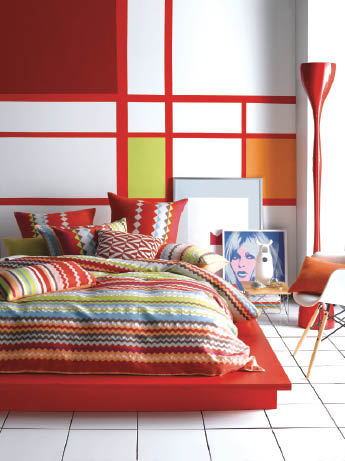 By Hasmita Amtha
More than just bedroom basics, we look at how to create the luxe bedroom
For most of us, our bedrooms are a space that we retreat to, whether it's to retire to at the end of the day or just for a time-out with a novel in hand. A bedroom is definitely more than just a room with a bed in it. With this in mind, we provide you with a bit of advice as to how you can zhoosh up your bedroom to make it a deluxe suite that works for you.
Bedroom basics
In any bedroom, the focal point is always the bed. Susan Perry, the managing director of The Modern Home Company, points out that when it comes to your bed "comfort is key". With that in mind the bed test is a must to help you find the perfect bed frame and mattress. Susan says: "Undoubtedly the bed can make or break a luxury bedroom, however, the important thing to remember is that luxe doesn't automatically mean opulence."
For example Letti and Co's designer beds, supplied by The Modern Home Company, have a contemporary yet classical feel that adds an element of tailored modernism yet maintains an old charm. Its heightened style exudes clean lines that are layered with elements of colour, texture and varied materials – features that all contribute to a space of personality.
When it comes to your linen, Bonnie Stanley, the owner of Heavenly Feather and Great Dame Bed Linen, points out: "A luxurious bedroom needs luxurious linen, layered with exquisite textures and woven fabrics." She adds that "while now, luxurious means a material object that's conducive to sumptuous living, usually a delicacy, elegance or refinement of living rather than a necessity, I believe that beautiful sheets, duvets, duvet inners and sleeping pillows should all be of the highest quality that you can afford – they are a necessity and not a luxury".
According to Bonnie, you simply need beautiful bed linen from Italy, a down duvet inner, sleeping pillows and a great mattress and you're off to a good night's sleep.
Adrienne Sodar, the director from Linen House, concurs adding that high-quality linen should not be compromised. He also points out that you no longer need to keep your linen white for it to be luxurious. "The Linen House has a beautiful range of linen that comes in a selection of prints, jacquards, cotton and embroideries in vibrant colours or natural tones," he explains.
Bianca Astengo, the owner of The Eqyptian Cotton Studio by Casabianca Collezioni, suggests: "For the perfect luxe room, I would recommend combining our superior 600 thread count white Eqyptian cotton with Patrizia Anichini's finest jacquard bed linen range paired with our top-quality pure silk inners. To complete this luxurious look, add a Patrizia Anichini Pique Rombi coverlet."
Bianca goes on to advise: "The key element is to start by having a neutral base and introducing personality by bringing in a variety of different textures and tones through beautiful scatter cushions, blankets and coverlets."
Splash some colour
If you are not one for bold shades and would rather opt for the classic creams or white linen, there are other means to introduce colour.
Gail Butler, the managing director of Halogen International, suggests using fabric and wallpaper to spice up your room and provide that touch of glamour and romance. However, Gail admits that "the ultimate luxury in a bedroom is fabric-clad walls, as it adds extra dimension and gives a room depth. It's womb-like, creating a warm and comfortable area to relax in".
Ashleigh Hall, the manager of Black Fabrics, suggests using wallpaper and points out: "A luxurious bedroom would use colour and pattern to a great effect in small quantities." Simply creating a feature wall with wallpaper can easily add to the texture of the room and lift the space either drastically or subtly depending on what wallpaper you select.
If you wish to transform your bedroom, Sonica Bucksteg, the resident colour expert at Dulux South Africa, suggests using the Luxurious Silk range of paints.
"Luxurious Silk dresses your walls with the perfect smooth, silk finish that will leave you feeling pampered throughout the year."
A coat of paint often magically creates the desired ambience, and Minnelese Wiese from Plascon explains: "Every bedroom's statement piece comes from the bed itself. Combine that with luxurious colour on your wall, which enhances tranquillity, and you will create a timeless space."
The finishing touch
Adding furniture pieces like an occasional chair, good lighting that is automated, as well as automated curtains and an entertainment system, can take your bedroom to the next level.
Charles Scott, the director of Beauty Fires, suggests installing a fireplace in your bedroom, as in winter it's the perfect accessory. "The Gyro Focus is a statement wood-burning fireplace that would be a gorgeous addition to a luxe bedroom," says Charles
Creating a decadent bedroom is all about you – it's about what you love and what makes you feel more comfortable, so be a little selfish and indulge in the finest that will give you a good night's sleep.