Mirrors have the ability to totally transform the look and feel of a room. We speak to two industry experts to find out how to decorate with mirrors, and importantly – how to shop for them.
Interior designer Kelly Adami, owner of Copperleaf Studio, which has an exclusive collection of bespoke brass- and copper-plated mirrors, shares some tips on how to effectively use mirrors in a home: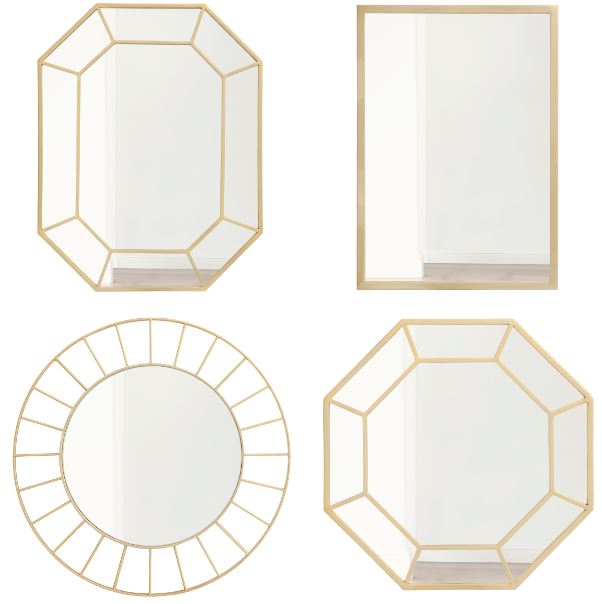 1. Mirrors are an excellent way to make a space feel lighter, brighter and bigger and are especially effective if they can reflect some outside greenery, bringing the outdoors in.
2. Take care that the placement of your mirror does not reflect and therefore highlight an eyesore in your home.
3. A mirror can double up as an artwork or focal point in a room. Choose a piece with a decorative frame to suit your home's décor and give it pride of place.
Teighan Killassy, an interior designer at high-end interior design firm Kim h Interior Design, believes that mirrors can play a pivotal role in the success of interior spaces. Killassy says: "Use mirrors to make a statement, from ornate classical mirrors to ultra-modern smoky mirrors, to set a mood and tone of a space."
Killassy gives us a few pointers to consider when shopping for a mirror:
1. Consider the style of the room: modern, classical, art deco.
2. Don't be afraid to clash décor styles. For interest, source a mirror from a different era.
3. Think big and grand.
4. Consider the shape and don't just think of a square mirror.
5. Be open to different material types and textures.
Featured image: Kim h Interior Design