Most home owners dream of beautiful open-plan living, vast open glass facades, and spaces that enthral and captivate. Stephan Benadé from Stephan Benadé Architects shares how to achieve this openness while keeping in mind sustainable design principles as well local and estate guidelines.

A "letter-type" floor plan
Conceptually, to differentiate between public, semi-public and private areas, a "letter-type" floor plan helps achieve a clear but seamless flow of space in the design, as well as being site-responsive to things like climate, wind, fall of the stand, etc. The main living areas and bedrooms (served spaces) are north-facing and centred around a courtyard if a "letter-type" plan is used, and the kitchen and other items (service spaces) to the south.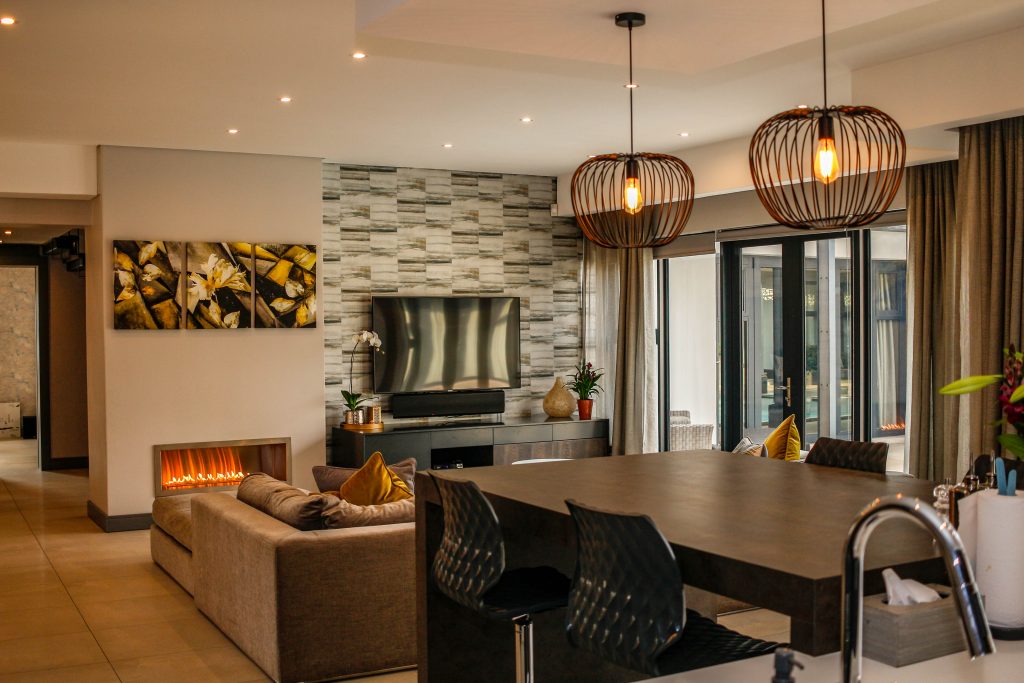 Home insulation
From a passive design view, by orienting your home to about 15° north of east you'll minimise summer western exposure and achieve maximum exposure during the winter months. Large overhangs and shading elements regulate sunlight and exposure during hot summer days but allow the house to heat up in winter.
Cavity walls, floor and roof insulation together with double glazing and thermal break window frames form part of the insulation solution so that the home owner doesn't have to install any air conditioners. Space heating is achieved by closed combustion fireplaces.
Also, it's helpful to design the footprint of each wing to achieve natural ventilation as well as to make the best use of the natural light available.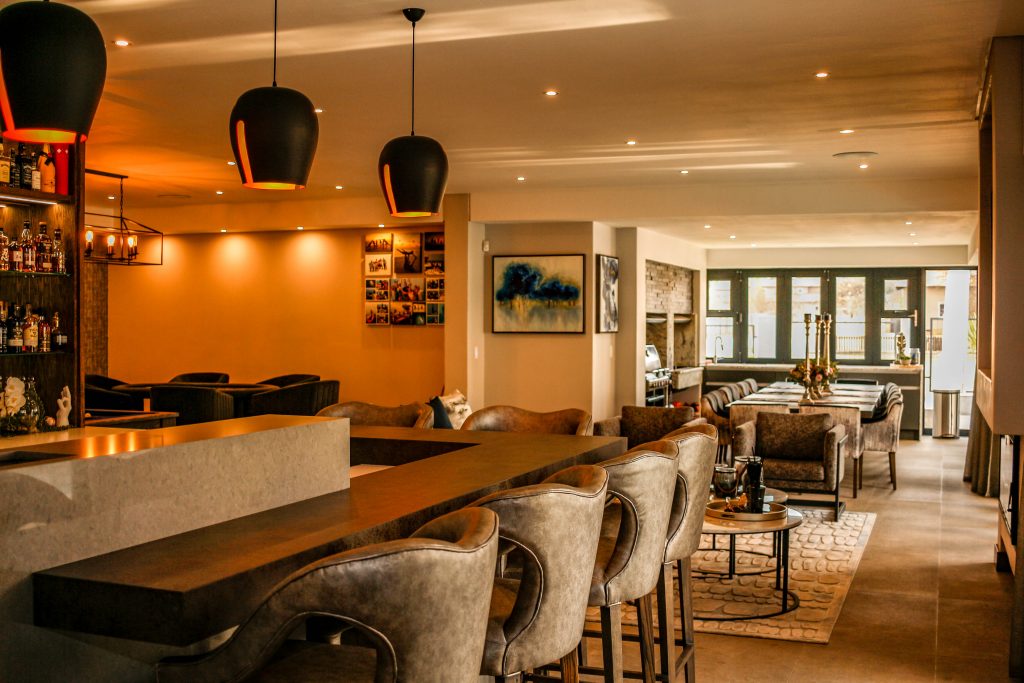 Balance
Harmony is achieved by the balance that is created between the interior and exterior spaces. A house is private to the outside world but opens up to an oasis with for example a pooled courtyard, boma, entertainment area or even a breathtaking view. You could have a second green space to the back southern side of a house, allowing the open-plan living area to breathe out both to the north and south. It is important to achieve a balance between nature and privacy – for example, all the living spaces and bedrooms could open out to nature and the courtyard space, or the view.
Good design
The house shown is an example of all these design principles. The "letter-type" floor plan was generated according to the functions and spaces as per the brief, taking into account the grades of privacy.
The main living areas were formed to the north, creating an enclosed, relaxing pool courtyard. The plan also allows for nature to form part of the house. The eastern facade is less permeable for added privacy at the bedrooms, and the bedroom wing is also raised to discourage guests from entering these private areas.