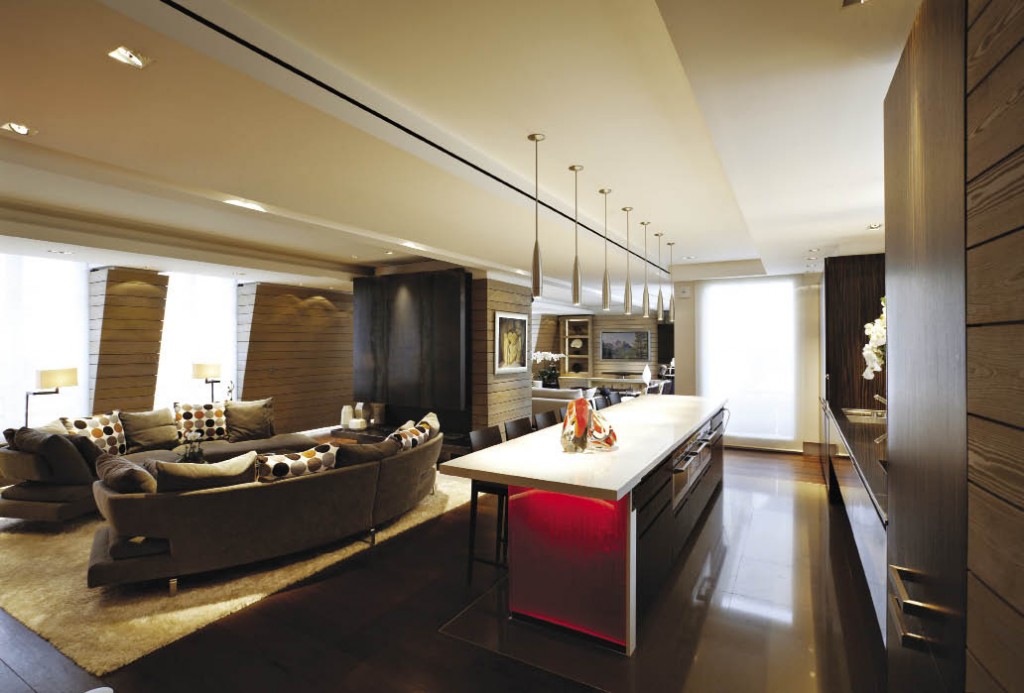 By Anna-Marie Smith, Project Consultant Ruanda van der Walt, Photography Antoni Associates
This Parisian penthouse apartment exudes a sophisticated ambience, where design became the essence of its allure.
On the successful execution of their client's brief, the Antoni Associates project team comprising Mark Rielly and Jon Case, delivered a distinctive 21st century luxury apartment that comfortably lives up to the highest Parisian standards.
With magnificent views of the city's skyline, and measurements of luxurious proportions stretching across an entire floor, the apartment is located in a historical building in the prestigious sixteenth district of Paris.
For the owner, his home surroundings while in Paris had to reflect the city's romance while meeting with the exotic undertones of his roots in Africa.
Not only did they produce an interior design that accommodated the client's existing as well as new, contemporary art collection, but through the decor and Okha designer furnishings, they achieved the refined Parisian elegance as specified in the brief.
Commenting on this specific assignment, which is one of several of their client's foreign projects, Mark Rielly says that Antoni Associates was able to work in Europe by doing the planning and approvals in conjunction with a French architectural practice.
What is notable in this project is the Parisian trend of maintaining superior style and quality, where age-old techniques of master craftsmanship reflect precision and durability.
The efficient use of space, filled with sumptuous yet practical interior comforts, produced a warm interior that allows for relaxed movement through interleading doors between living areas. Striking contrasts are seen where clean symmetrical lines enhance the reflections of timber and glass combinations, and natural finishes to emphasise bold tones and rich textures through understated lighting.
One of many pleasures this abode provides is a Parisian roof garden terrace, resulting from the transformation of an existing space into a stylish outdoor entertainment area.