Personalise and perfect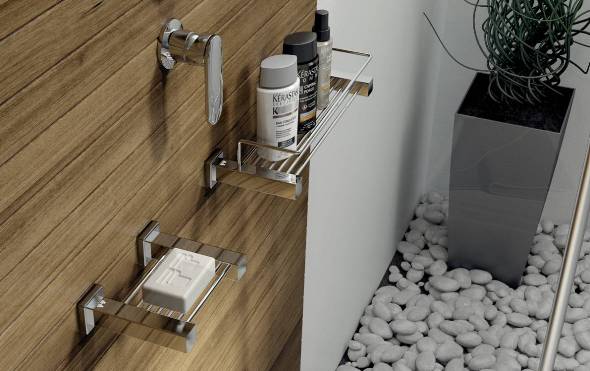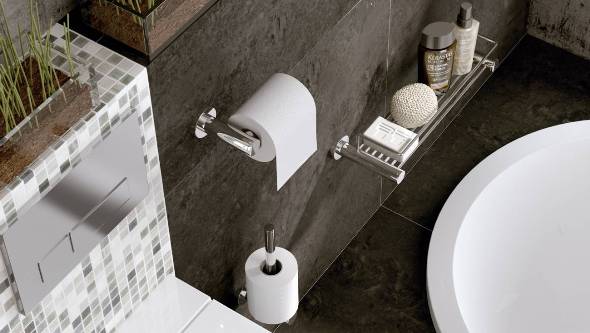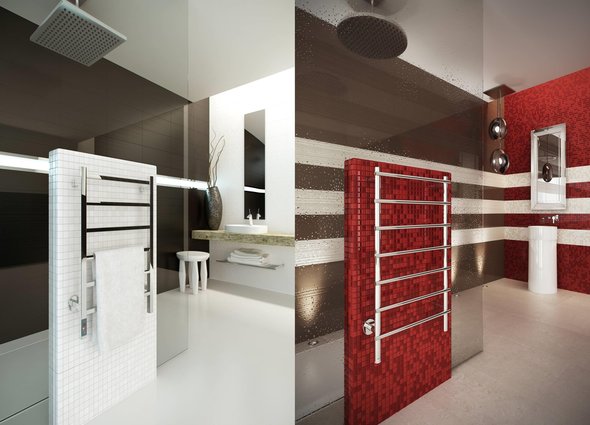 Your choice of accessories can make or break your bathroom design. They offer an essential functionality to the bathroom space, they also allow you to add an individual touch to the overall design. However, they are often overlooked in the planning stages of a major bathroom renovation.
Says Craig Taylor from leading supplier of bathroom accessories and heated towel rails, Bathroom Butler: "There are very useful explanations as to why you should put bathroom accessories at the top of your list right from the start of your remodelling project. The first and most obvious reason is that you need to set aside some of your total budget for the must-have bathroom accessories, so that you don't run into a shortfall at the end of the project.
"The second reason is that when you are choosing your sanitaryware, it is important that you are looking for related accessories simultaneously. This way, you will be sure that the accessories you choose match your choice of sanitaryware and complement your overall bathroom design."
Accessories for around the basin vanity:
Glass shelf
Having easy access to the necessary toiletries is an essential function of any vanity areas. However, not all vanities have lots of counter space to store these items on, and those bathrooms with pedestal basins have no counter space to speak of. In these kinds of scenarios, it is highly advisable to include a shelf on which to store all your necessary toiletries. These shelves can be positioned above the faucets, under the mirror, or they can be stacked alongside the vanity mirror. Since you want to negate any chance of dripping, shelves that comprise a glass shelf with stainless steel supports are the best choice – aesthetically, they look good, and since they are transparent, they create the illusion of added spaciousness.
Towel ring
Whether you are washing your face or your hands, you will need easy access to a towel for drying. An unobtrusive towel ring offers the perfect answer – it is small enough to fit into tight areas next to your vanity or basin, and it provides the ideal storage for smaller hand towels. If you have a double basin, it is advisable to include a towel ring on each side of the vanity.
Soap dish
Be sure to include a soap dish or basket next to each basin to keep your bars of soap neatly stowed away. Soap dishes are great, as they negate any form of dripping onto the floor or the vanity counter. Choose a soap dish with a removable soap tray for easy cleaning.
Glass tumbler and toothbrush holder
A safe and hygienic place to store your toothbrush and toothpaste is imperative – a toothbrush holder provides just that. It is advisable to choose a model where the cup can be removed for cleaning purposes, as things can get quite mucky inside the cup after a while. Also, if you have a double vanity, be sure to install a toothbrush holder for each basin.
Accessories for around the toilet:
Paper holder
Toilet paper holders are essential items for obvious reasons. Unlike older paper holders, all modern designs allow you to simply slip the paper roll onto an arm for simple functionality and a streamlined aesthetic. You can choose a design that features a cover that makes it easier to break the paper off, or you can choose just a plain model.
Toilet brush and holder
For proper hygiene and cleaning, a toilet brush is indispensable. A toilet brush and holder offers an aesthetically pleasing way of including this essential bathroom-cleaning tool into the space without corrupting the look. Be sure to choose one with a removable cup so that you can clean the cup on occasion. Buy from a well-known brand that has been around for some time so that if you need to replace the toilet brush at any time, you will be able to buy the same model.
Accessories for around the bath:
Glass shelf or shower rack
Shelves can be a very useful addition, especially if located next to a free-standing tub, as these baths offer absolutely no place to store your toiletries.
Soap basket or dish
These provide the perfect space to store your soap bar. If it is to be located alongside a free-standing bath tub, then a soap dish is the best choice as it will prevent any water from dripping onto the floor. If it is located over a bath tub however, then a soap basket is the optimal choice as they allow all the moisture from the soap bar to drip away, thereby ensuring that the bar remains dry and solid.
Accessories for around the shower:
Shower rack
Every shower needs a shelf on which to store your shampoos, conditioners and shower gels, as well as any other cleaning paraphernalia that you might need, such as razors, sponges, and so on. For showers, rack shelves are the optimum choice, as they guarantee that all products stored on them dry properly when not in use. Never include a glass shelf in a shower, as it can pose a safety hazard if bumped and broken, and the glass shelf will need thorough cleaning after every shower.
Soap rack
A rack on which to store your bar of soap in the shower is a very practical addition – choose one that matches your shower rack. It isn't advisable to include a soap dish in a shower, as the dish will collect with water, leaving your bar of soap soggy.
VISIT: