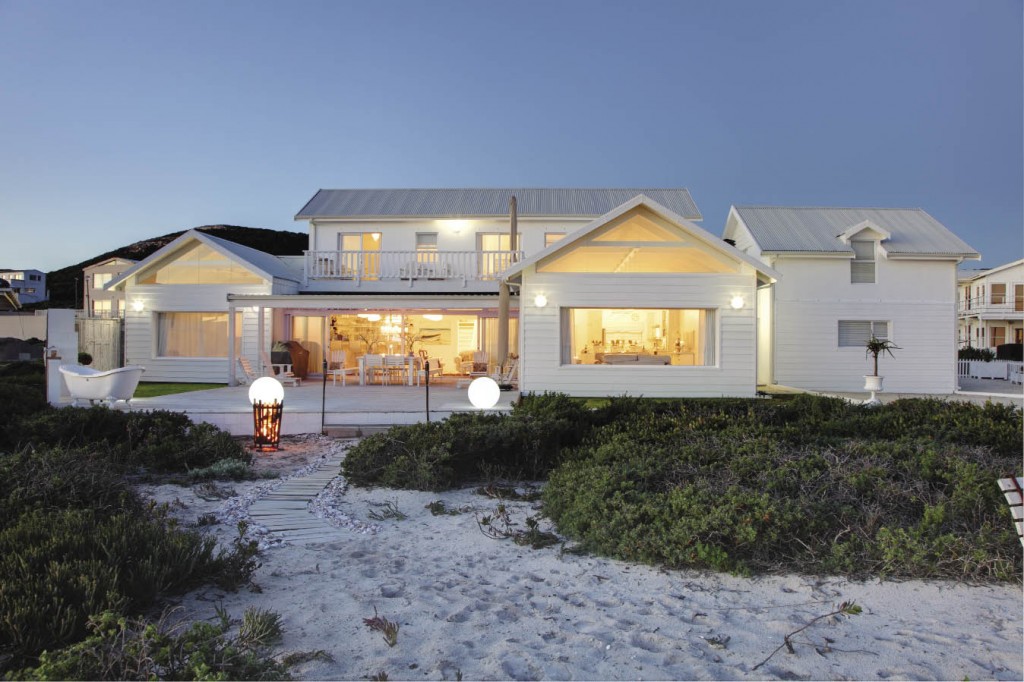 By Heidi Olivier, Project Consultant and Property Co-ordinator Chantel Spence, Photography Fiona Barclay-Smith
A dream for all lovers of the three "S's" – sea, sun and sand – this beach home in Yzerfontein is just what the doctor ordered for this family. A private home, sunshine gleaming off the ocean, a relaxed environment and functional spaces – what more can a family ask for.
The home not only fulfills its purpose as being practical for the residing family, but it takes functionality to another level; it is the owners' dream house, and at the same time also caters for intimate beach weddings – a business the owner runs from here.
But weddings aside, this is first and foremost a home, and the style is a mixture of traditional, classical and exotic with a typical South African West Coast touch.
"We made use of lighting and mirrors to create space. Paintings done by the original artists are extensively used in every room to enhance the mood we envisioned for that particular room. We have used well-known artists such as Otto Klaer, Claerhout, Bosch, Jean Abrie and Isabel le Roux," explains the owner.
The paintings complement lose Persian rugs that have been placed on the white floors of the home, creating spaces that are fresh yet warm and inviting.
All the headboards in the guest bedrooms are handmade using old doors and steel burglar bars. The furniture for the main bedroom has been in the family for years, and a white French paint technique was applied to it to enhance the beach-house feeling. The loft was designed to be romantic, with quotes pertaining to "love" and other small decor pieces and accessories that emit that "honeymoon feeling" all around.
And what would a beach house be without shells. "The entire stand is covered by crushed seashells – this was done to carry the white theme to the outside of the property as well," says the owner.