If you love entertaining guests at home, a home bar – or bar cart – is a must-have. We share six ways to plan a comfortable drinks area.
Add metallic elements
"To give your home bar a classy touch, add accents in silver, gold or copper. Metallics are a wonderful option to experiment with if you do not fancy bold colours for your home bar. They bring an elegant and sophisticated look to the space without being too overpowering and 'loud'. Trays, ice buckets and votives are items that are functional for a bar and are easy to incorporate." – Leanne Van Niekerk, designer and owner of LVN Interiors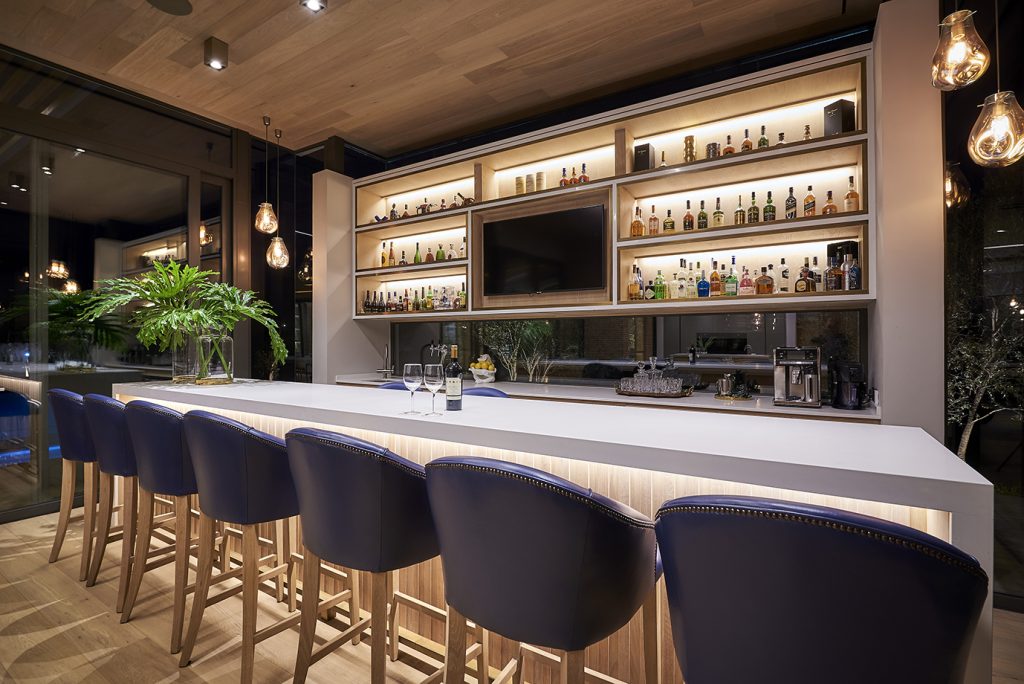 Incorporate pops of colour
"Nothing looks more inviting than pops of colour on a bar cart. Whether it's from glassware, bar accessories, different-coloured mixers or the bar cart itself, your guests will be more likely to visit the cart, and have fun making drinks. Use framed artwork, books, trays (which are great for containing your bar accessories) and cocktail napkins to add those inviting pops of colour." – Leanne Van Niekerk, designer and owner of LVN Interiors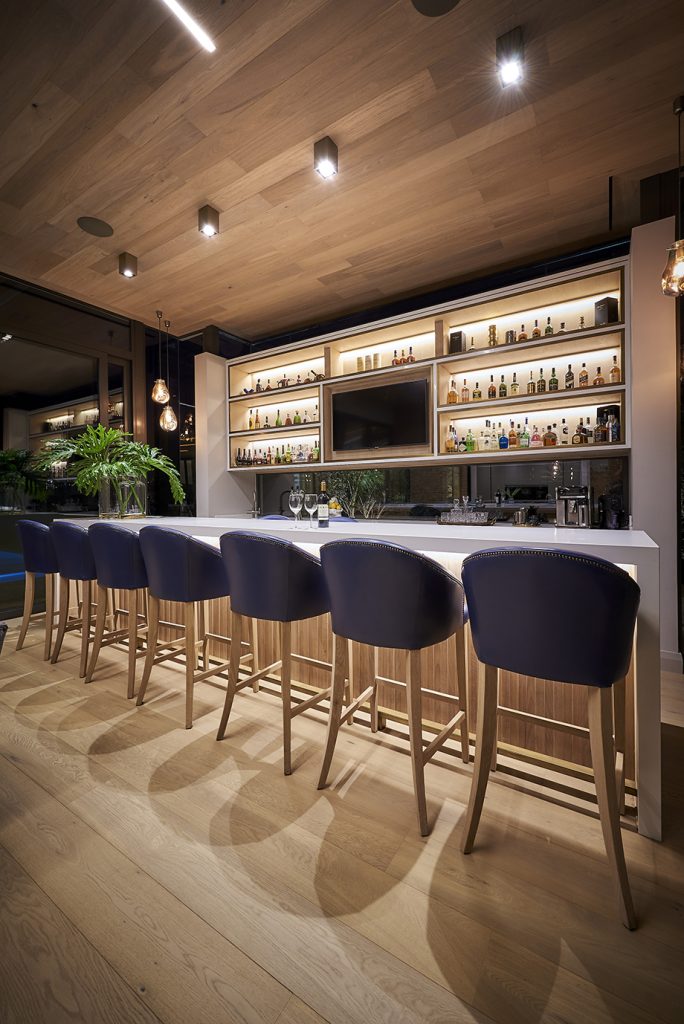 Go luxe
"Home bars provide a great opportunity to add drama to a home, allowing you to explore lighting, décor and colours that can be overpowering in other spaces. Painting your home bar in a darker colour is an easy way to evoke a moody, luxurious feel, accentuated with mirrors and plush furniture.
"In smaller spaces, a great alternative to home bars is a fabulous bar cart or trolley in a metallic finish. This will create the perfect spot to showcase your favourite vases and eye-catching glassware along with your drinks selection. Adding artwork to your wall creates a focal point for your bar cart, as opposed to having it disappear as part of simply having a bar cart in your living space." – Johann De Waal, marketing manager at KARE Johannesburg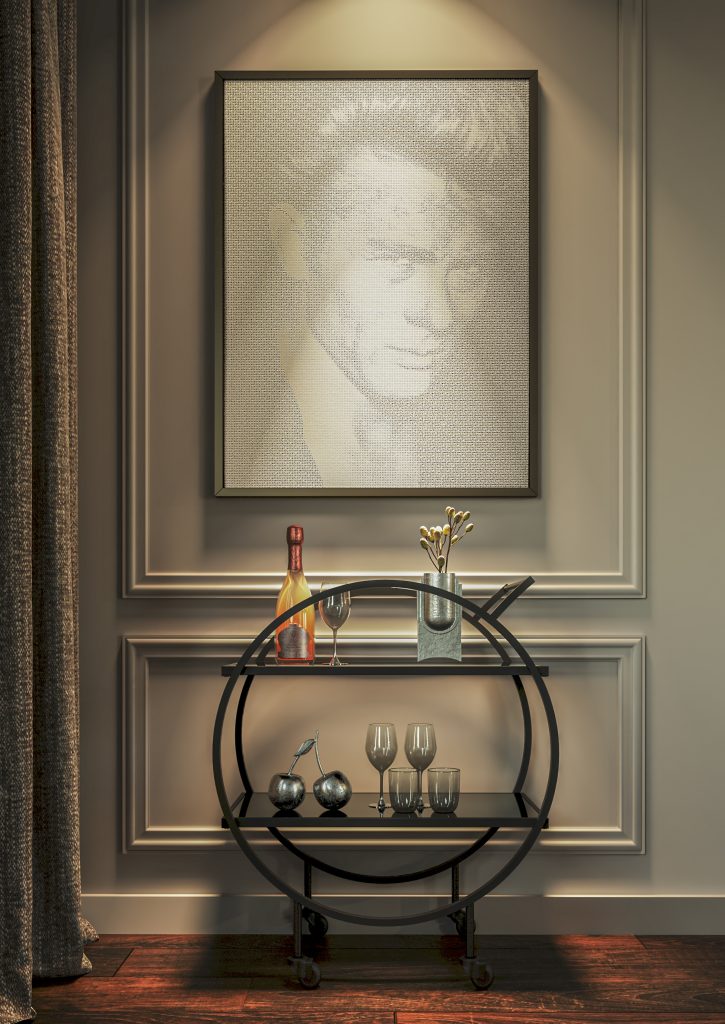 Keep it simple

"A beautifully designed piece requires minimal styling. Consider a combination of greenery, or flowers in a beautiful vase. Add a selection of your favourite magazines and ceramic-ware. We also love the trolley filled with plants! Conceived as a playful yet useful piece, Douglas & Company's McSorley's Wonderful Saloon boasts high-end finishes and bespoke detailing.
"The trolley is aptly named after one of New York's oldest bars, McSorley's Old Ale House, which gave American journalist Joseph Mitchell (1908-1996) the title for his second book, McSorley's Wonderful Saloon (1943). The trolley made its debut in a fun-filled candy floss-pink colour palette and a classic black and brass and walnut palette. Bespoke options are also available to complement a specific interior.
"McSorley's Wonderful Saloon has a bottom grating for glasses, and a folded steel bucket for your favourite tipple or pot of tea. Wheels ensure the item can be moved around as needed. Keep styling simple as we consider McSorley's Wonderful Saloon a piece of art in its own right, so the accessories should not detract from the design of the cart itself." – Liani Douglas, founding director of Douglas & Company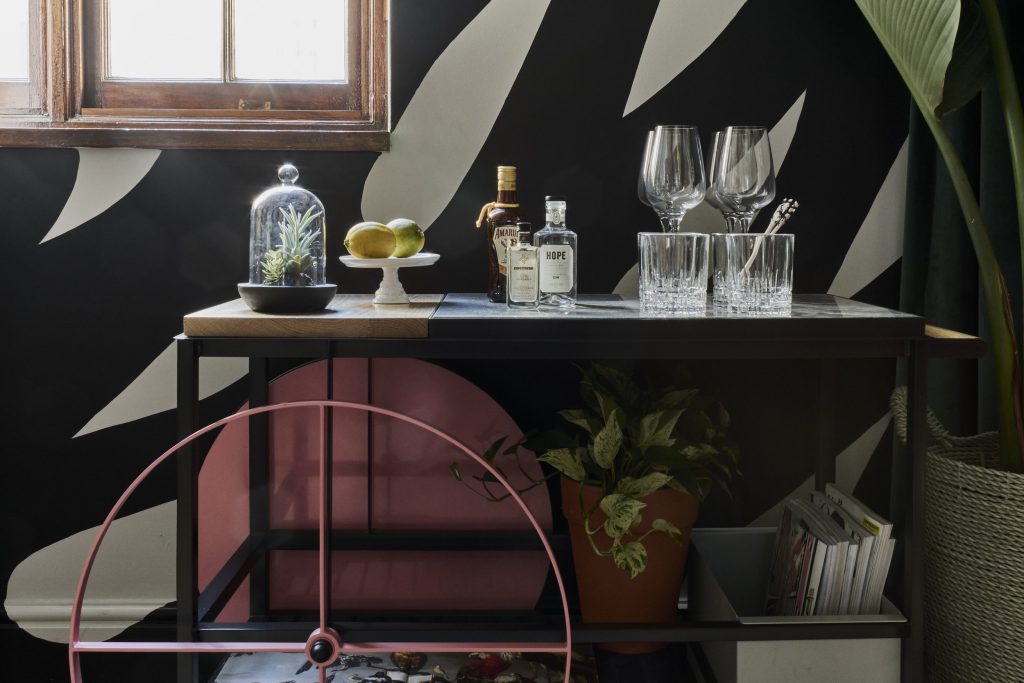 Function first
"When it comes to setting up your stylish home bar, you'll want to put function first. Pick chairs that are going to have the brawn to stand up to constant use and abuse – they're probably going to see more action than any other seating in your house. The last thing you want is something beautiful but useless that takes up valuable high-traffic space in your kitchen." – Cheryl Du Preez, visual merchandising coordinator at Cielo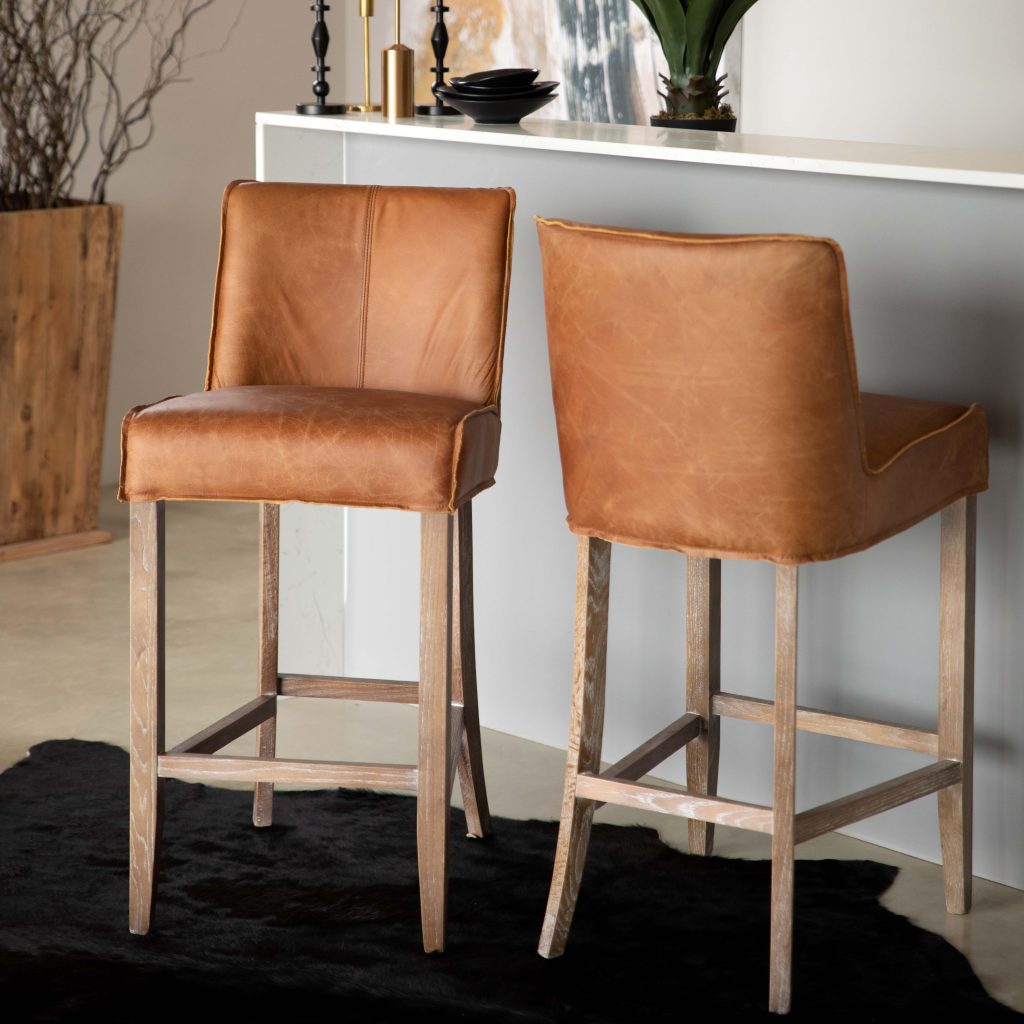 Layer on the luxe finishes
"Combining elegant wallpapers with marble, mirror, and reflective surfaces with high-end textural fabrics such as leather is sure to create the uber gentleman's bar. Versace wallpaper wraps the columns in this man-cave-cinema-bar, marvellous wallpaper from Zinc Textile adorns the walls, and old-printed cork on the ceiling provides sound insulation.
"The pub and curved sofa with fixed back and seat with custom-made stainless-steel legs were designed and manufactured by Olala Interiors." – Schanè Anderson, creative director at Olala Interiors
Styling ideas for a home bar and bar cart by Leanne Van Niekerk
Mix your most beautiful bottles of booze with non-alcoholic décor. Start with editing and curating your bar area so that not every bottle you own is on display. Don't forget the details, you could even use garnishes as décor!Limes are a home bar essential – aside from being a great cocktail ingredient, they also brighten up a space.
Featured image (from left to right): KARE Johannesburg, LVN Interiors, KARE Johannesburg