South African artist Stacey Wright specialises in large-scale abstract artworks. Born in Vancouver, Canada, her family relocated to South Africa when she was an infant and she now lives in Durban with her husband and daughter.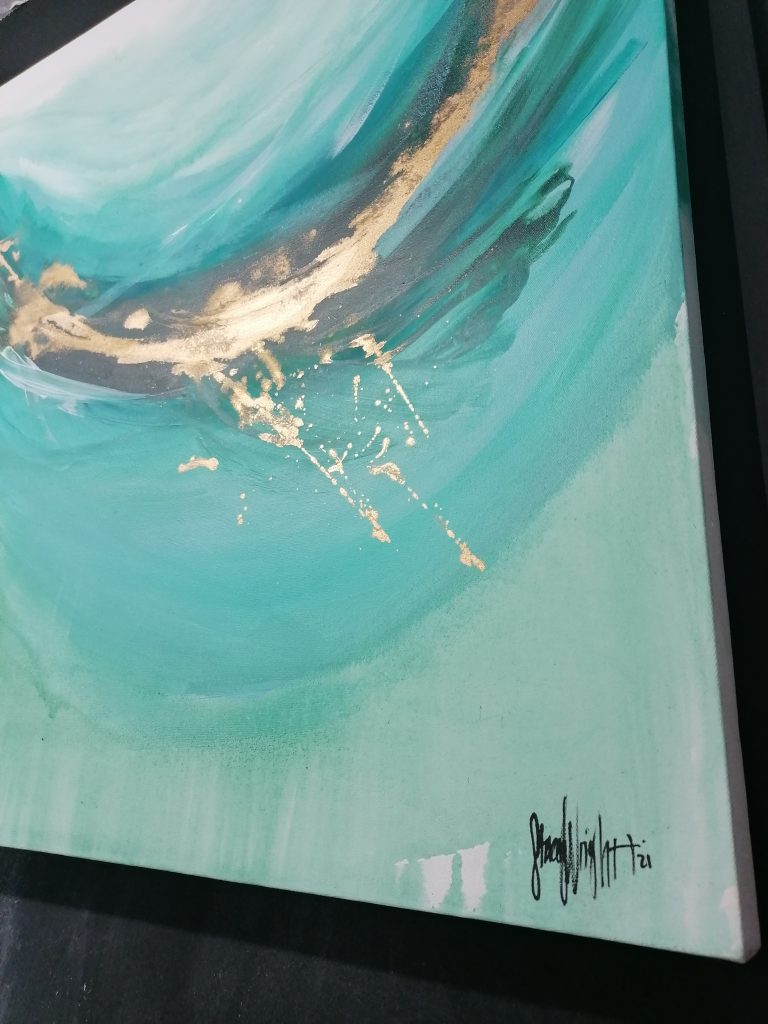 Emotive, vibrant and uplifting, Wright's body of work is alive with contemporary expression, as she uses colour, shapes and abstract forms to breathe life into the canvas.
Wright is available for commissions – perfect if you are looking for a unique artwork for your home.
Stacey Wright is giving away her artwork Overflow, valued at R6 200.
Painting name: Overflow
Size: 90cm x 90cm
Value: R6 200
Medium: Acrylic, ink and liquid gold
About Overflow:
Overflow was created out of a love for this country's natural resources, the many beautiful places and spaces in this land, including its abundant green hills and vast oceans.
Visit www.artbystaceywright.com
How to enter:

Subscribe to our newsletter and complete the form below with your details. Giveaway closes on 21 June.