Fabulous tiles in your bathroom can instantly turn a plain space into something special. Six tile specialists share their top tips for choosing bathroom tiles that will delight and inspire.
Select your feature tiles first
Nicole Russell from Italtile advises you select your feature tiles before any other décor for your bathroom. This allows you to plan your colour scheme and layout around the most important wall. "If your first choice is a plain white subway tile, then you may want to add an element of interest with a colourful accent tile or mosaic to liven it up. When selecting your bathroom tiles, keep in mind that wet floor areas should be slip-resistant. These slip-resistant tiles can be waterjet-cut into smaller pieces and placed in patterns to create an additional focal point that ties in elegantly with your bathroom."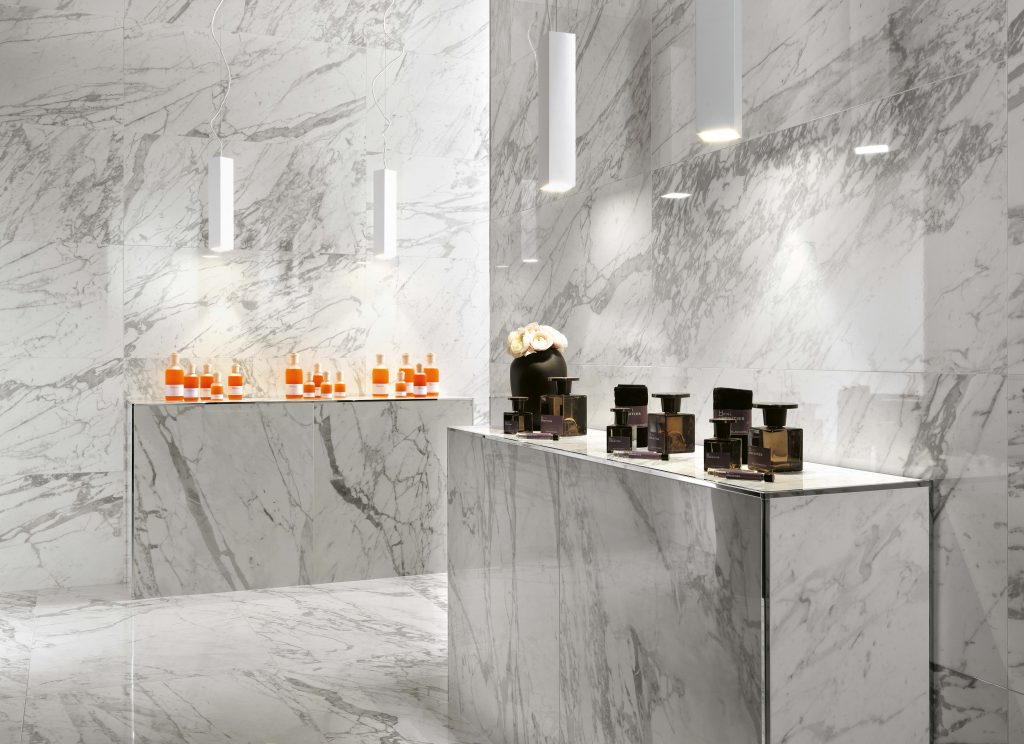 Decide on your focal point
Aubrey Becker from Leroy Merlin advises that when choosing bathroom tiles, decide on your focal point early on and use bold colours or patterned tiles to create a feature. "Adding one or two neutral colour tiles will accent your feature tile and allow it to take centre stage."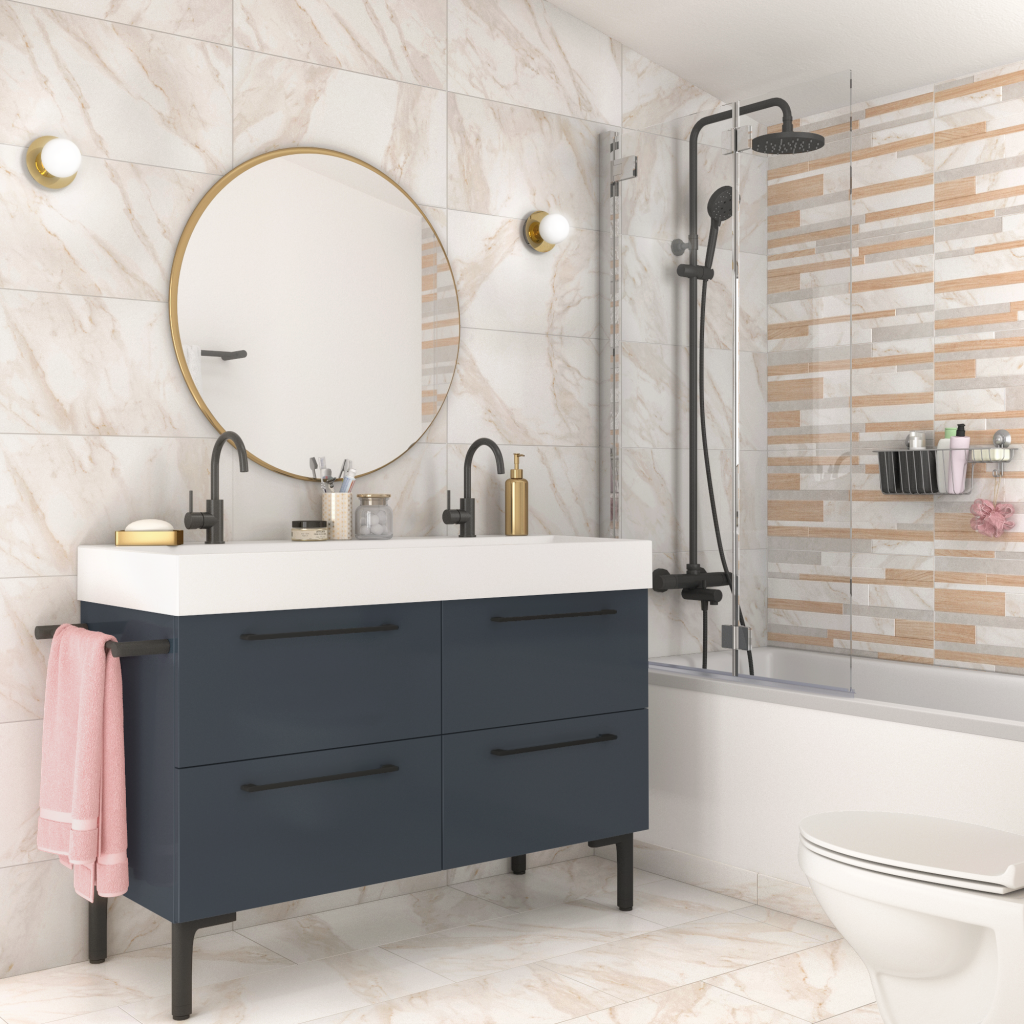 Go for the correct combo
Olivia Russolillo from Shaw Tec believes that choosing the correct combination of tiles is where you can create a statement in your bathroom. "The hexagon format tile for walls and floors has been evolving over the past five years and doesn't seem to be slowing down. Russolillo loves the use of natural cement tiles for the floor complemented by high-gloss ceramic subway or metro tiles."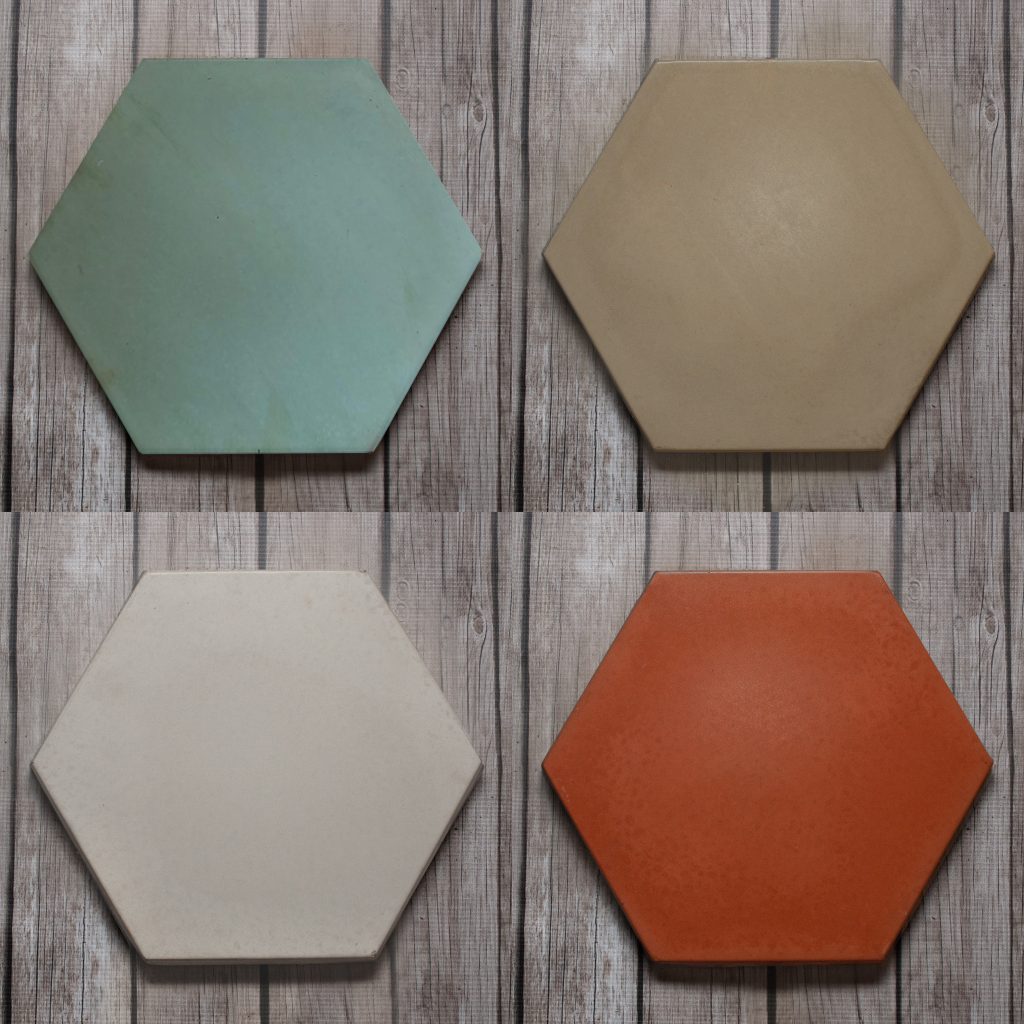 Weigh up your costs
According to Farhaad Sonday from Artmar, natural stone is more expensive than porcelain. So bear this in mind if costs are an issue. "Tiles can also be modified from a polished finish into a non-slip matte tile. To achieve a more spacious feel in a bathroom, use the same tile in a continuous flow of colour." Sonday adds that there is a huge possibility that tiles will need to be replaced as time goes on, so in the event that there are repairs that require tiles to be chopped up, natural stone can be refurbished to their former glory after many years without replacing them.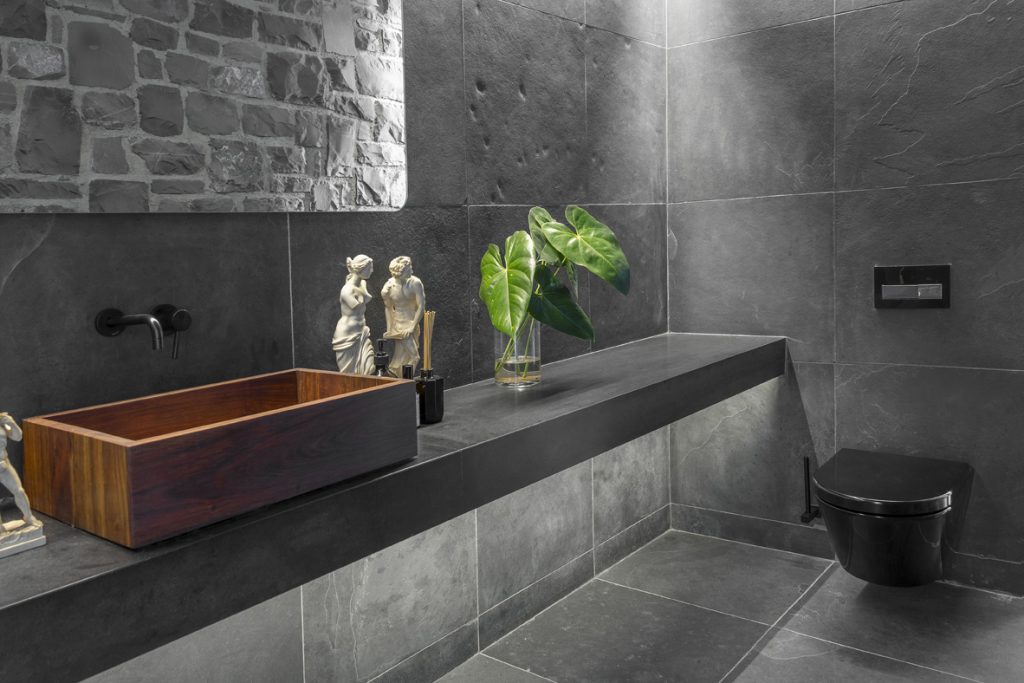 Marble tiles for a timeless look
For a timeless look in any bathroom, Liza Watermeyer from Tile Africa advises you go for marble tiles. "Choose collections with trendy large tiles in 600mm or bigger and matching décor tiles to make the space your own. This look says sophistication with a light and airy feel."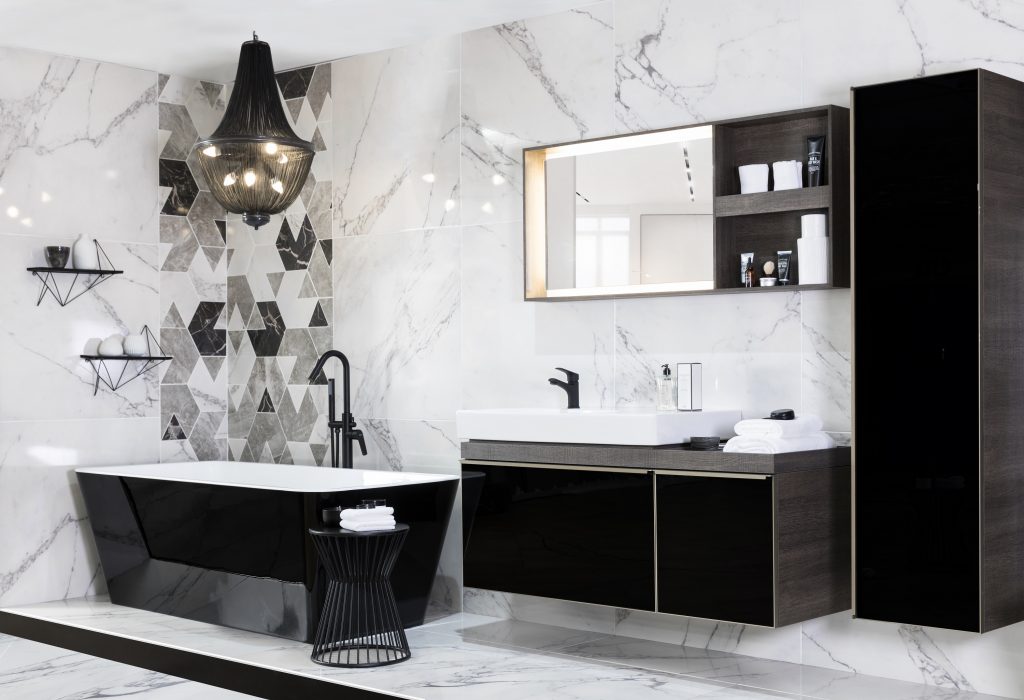 Choose matte tiles for your floors
Oren Sachs from WOMAG suggests you avoid glossy polished tiles on your bathroom and shower floors, as these tiles are very slippery when wet. Rather choose matte tiles for your bathroom floor and non-slip or mosaic tiles on your shower floor. "If a seamless bathroom look is your style, try WOMAG's In/Out Technology Tiles. These tiles create a safe and seamless bathroom to suit any style. To inject a touch of personality into your bathroom add a splash of colour with unique décor tiles or natural stone to create a striking feature."