Are you looking for innovative ways to streamline your home office? Discover compact and functional storage solutions.

Clear the clutter
"One of the things that often happens to clients is that they fall into working from home and their space is unstructured and unplanned, which associatively means messy and without anywhere to put things! It's important to remember that this space is a part of your home and should be treated as such.
"This is the opportunity to create the space that will feed your creative energy and help cultivate the deep concentration your work requires. It's a chance to improve your experience of work and improve your relationship to your career. If you approach this space with intention and care you can radically change your life. The first step for us is always making sure that it's clutter-free to clear up the mental mess." – Lane Reeves, executive designer and founder of Metaphor Design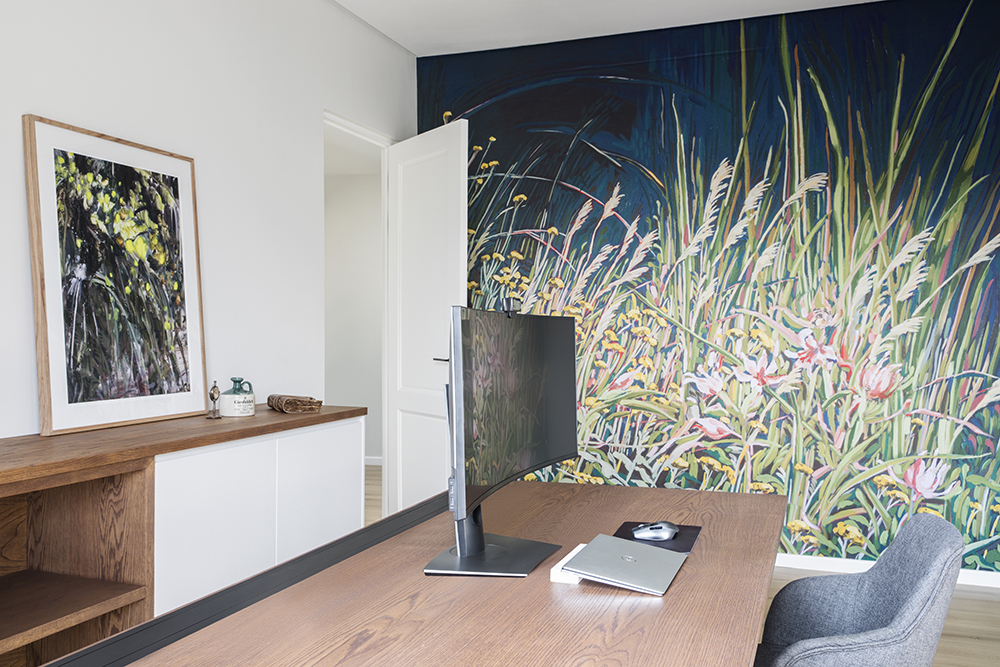 A place for everything
"Incorporate narrow pencil drawers below the desktop with dividers. This means that you are not always hunting for stationary and have a neat repository for all the bits and pieces you need.
"Even though this is a work area, it is still part of your home. Concealing appliances means that it feels more like a nurturing environment than a robotics lab. A well-made slide-out shelf within a cupboard can house things like printers, scanners etc. that are important but might not be used with high frequency." – Lane Reeves, executive designer and founder of Metaphor Design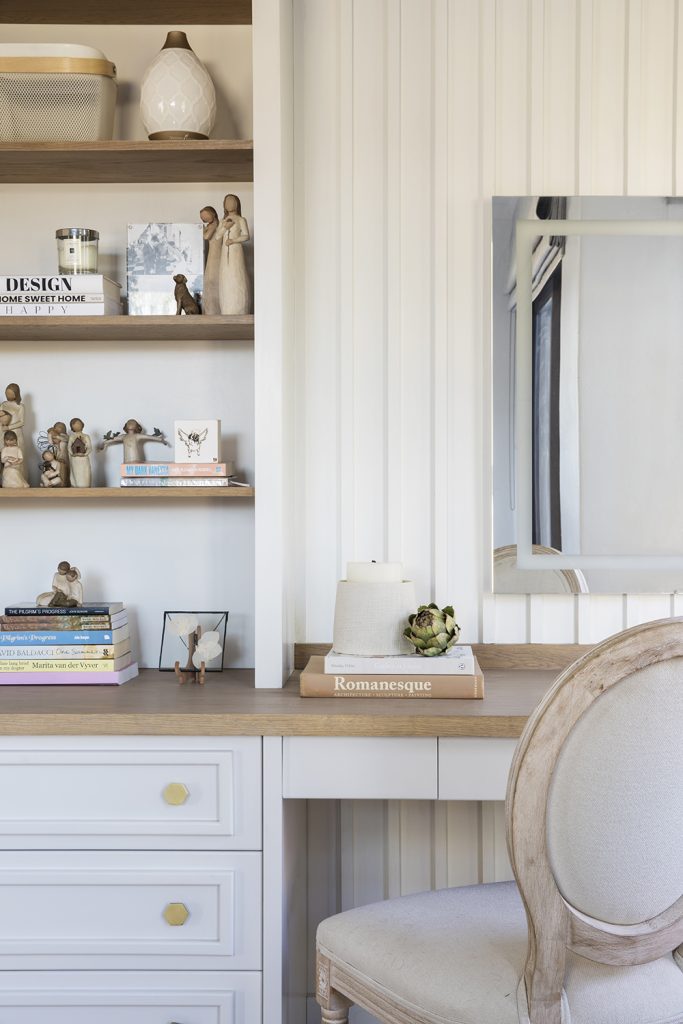 Stylish storage
"Storage doesn't have to be boring. We love using baskets and vases in unconventional ways to make storage stylish. Put your stationery in a small vase, or use a basket to store important files.
"Book shelves and consoles offer versatile options that turn your storage into display. It's all about finding the right balance between décor and utility. Storage doesn't always need to mean putting things out of sight – it can be practical and beautiful at the same time." – The Coricraft team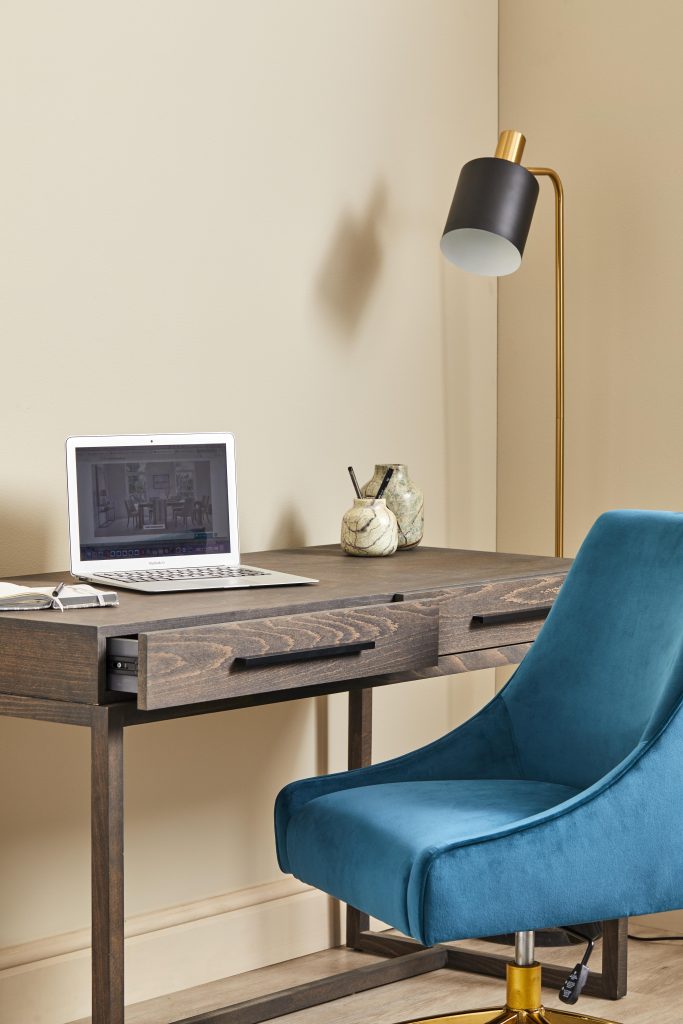 Custom cabinetry
"When it comes to streamlining your home office, custom joinery doesn't have to break the bank, it can be well worth it. Built-in shelves don't require too much space and function as simple display space and storage of office books and knick-knacks.
"A skinny drawer under a desk is the perfect location to store notepads and stationary. Baskets and boxes are inexpensive storage solutions that can help you organise and style your office space. Identify what you have and then group items according to size and function. Use smaller boxes to store stationery and gadgets, and larger baskets to store items that are not used on a daily basis. Undercounter storage in a built-in unit can also lead to a tidy work space to help you stay productive, organised and focused." – Leanne Van Niekerk, designer and owner of LVN Interiors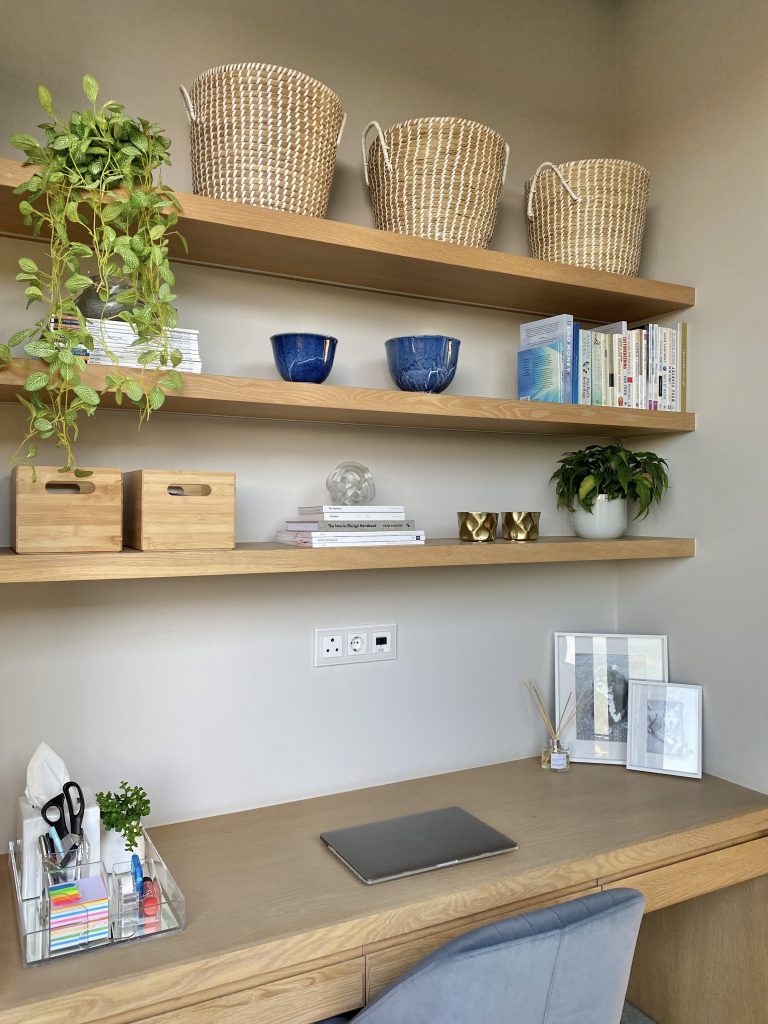 Versatile desks
"To many people the idea of a home office may be a small desk in the corner of the room with a laptop and a chair. But with home offices becoming much more permanent, home owners are opting for larger, more adaptable desks that help with the organisation of space.
"The Phoenix Desk is beautifully crafted from solid natural wood. The aesthetic reclaimed pine presents a warm tone and rustic finish to your living space. The authentic workmanship means your space is not only refreshing but also eco-friendly." – Cheryl Du Preez, visual merchandising coordinator at Cielo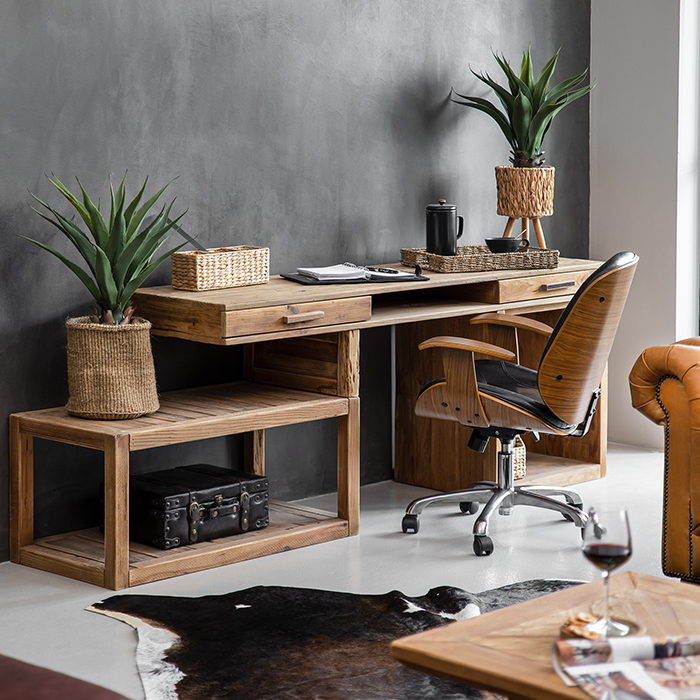 Featured images (from left to right): Cielo, LVN Interiors, Metaphor Design