The experts at Continua, retailers of tiles and slabs across porcelain, quartz and natural stone, share their favourite tips to keep your stone countertops and floor surfaces in great condition.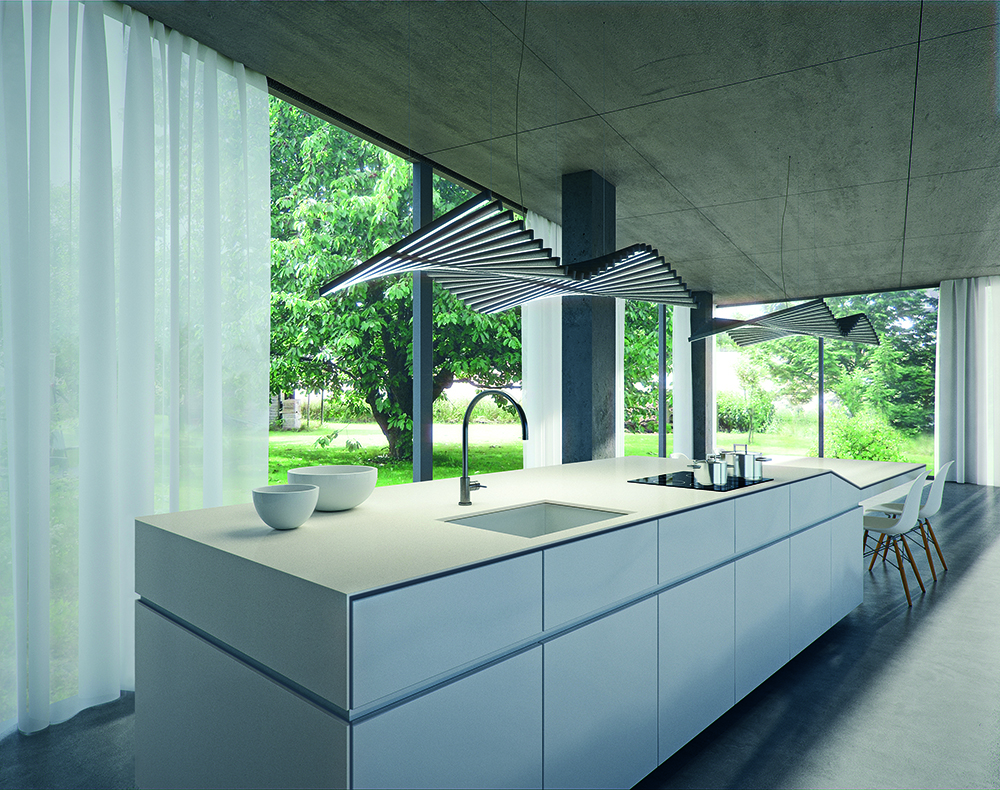 Natural stone
When using marble in your home, the dramatic veins and swirls are best displayed in large applications like kitchen countertops, bathroom shower walls, vanities and backsplashes. It is important to know that marble surfaces, like all natural stone, require more TLC and attention than other countertop options, but the breath-taking effect is well worth the extra care and maintenance. Keep natural stone looking its best by following this advice:
1. All natural stone surfaces need to be sealed on installation and countertops particularly need to be sealed regularly – every two to three years.
2. Wipe up spills quickly to avoid any acidity from eating into the sealant and always use coasters and cutting boards to avoid watermarks and scratches on the surfaces.
3. Avoid harsh or abrasive cleaning products and clean the surfaces with a low-PH cleaning product using a soft cloth.
4. For the floor, a soft bristle hand brush or broom can be used to gently foam the detergent and keep those grout lines looking great.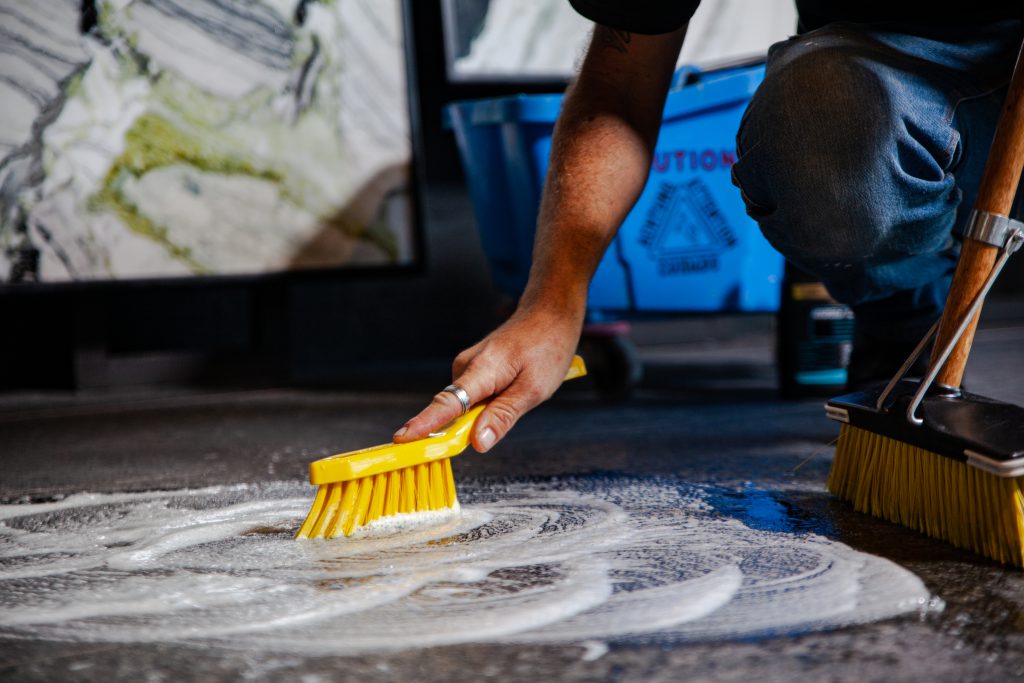 Quartz
Virtually maintenance-free, quartz countertops like Caesarstone are hard and non-porous, and do not require sealing. In most cases, soap and water and a mild detergent is enough to keep your surfaces looking new. For those stubborn stains, here are a few cleaning tips:
1. Apply a non-abrasive household detergent and using a non-scratch Scotch-Brite pad, gently scrub the surface until the dried spills, gum or even nail polish are removed.
2. For sticky and dried-up messes, use a plastic putty knife and gently scrape off the dirt and use a soapy soft sponge to remove any marks or residual dirt.
3. Quartz surfaces, like Caesarstone, are more heat-resistant than other stone surfaces and are not affected by temperatures lower than 150°C. However, like all stone material, Quartz tops can be damaged by sudden and rapid temperature changes. Therefore always remember to place any hot pan or tray onto a wooden board or trivet to ensure that your surfaces remain undamaged.
4. Avoid cleaning your quartz surfaces with aggressive cleaning agents such as oven cleaners as the chemicals may permanently damage the physical properties of your stone. Always ensure that the cleaning agents have a pH balance of lower than 8.5. Should you accidentally spill a strong chemical or harsh agent, rinse the surface immediately with clean water to neutralise the area.
Visit https://continua.co.za/