There's no doubt: we never have enough storage space in our kitchens. If you're contemplating adding new cabinetry, here's some sage advice from the experts in the industry:
Think twice
Working on a kitchen is no easy feat and definitely a project that needs much thought before it gets tackled.
Bronwyn Shell of Eclipse, a local company that specialises in innovative cabinetry solutions, says: "Creating a kitchen that is comfortable to be in is possible with good preparation. For the space to be comfortable and to achieve the best user experience, there are a couple of influencing factors."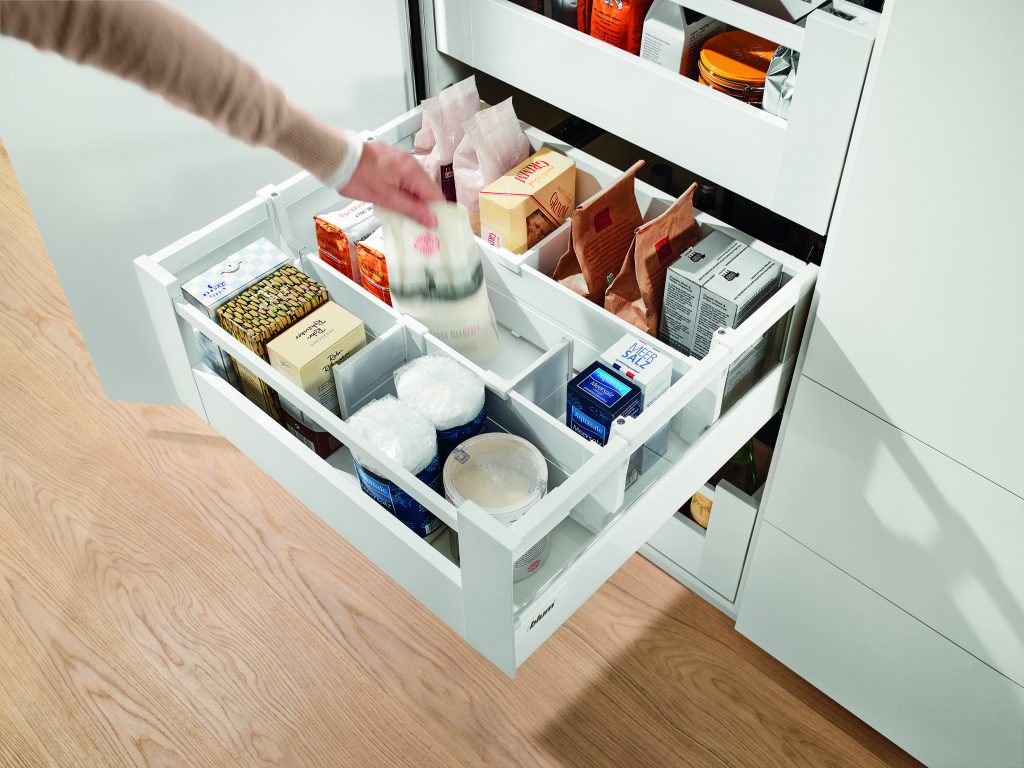 Shell suggests you consider the room dimensions, household size, storage requirements, shopping/cooking habits and lifestyle. "There are numerous cabinet solutions offering convenient storage options to suit individual needs. When designing the cabinetry consider Blum's three key features – good workflows, optimal storage space and quality of motion."
Another major aspect to consider is your budget. Nick Raaff of Stockhome Kitchen Living, a Cape Town-based kitchen design company, says when considering a new kitchen project or renovation, be realistic about your budget and what your intentions are. "It is not always necessary to be too cagey about this, as depending on the category of kitchen designer or company you engage with, this information will be very helpful. Bigger is not always better, but you do get what you pay for!" advises Raaff.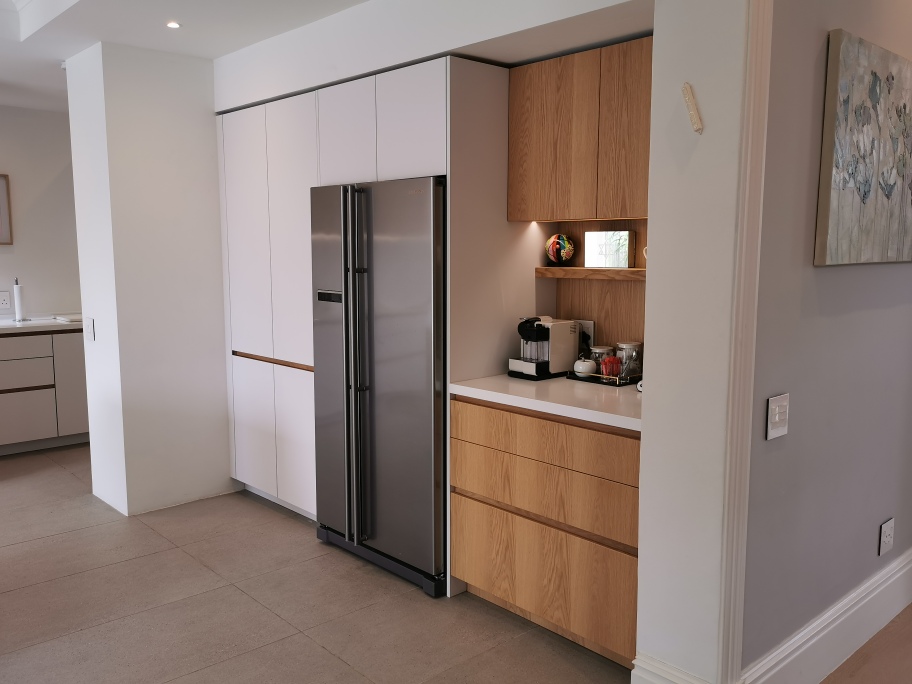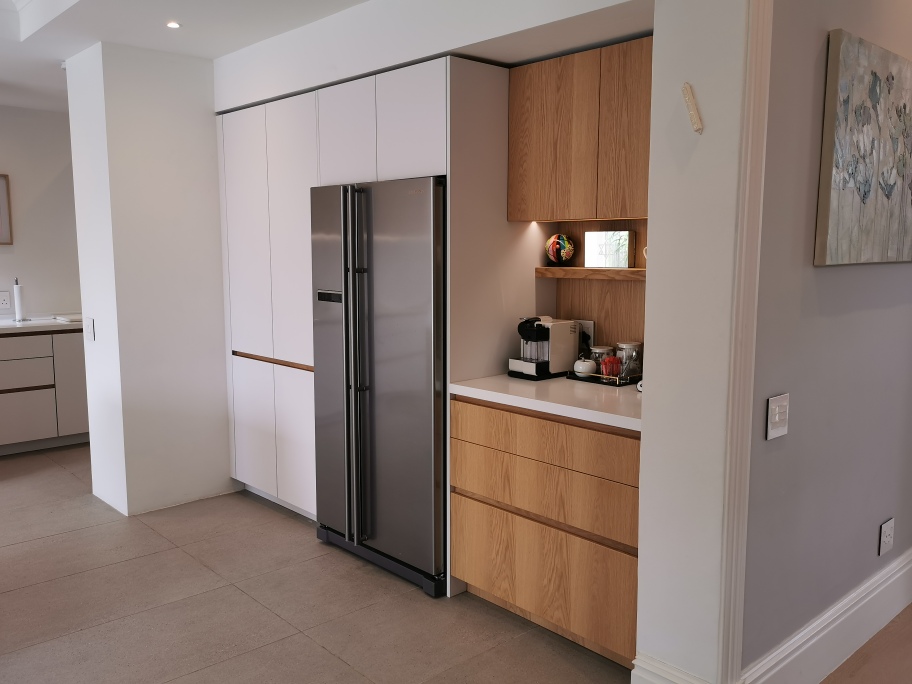 Plan ahead
According to Raaff, "a well-planned or zoned kitchen in terms of movement and flow should always work hand in hand with sufficient storage. This also depends on how large the kitchen is, however a badly designed layout no matter how large could lead to a lot of wasted space. No fancy gadgets or pullout drawers will hide this".
Agreeing, Shell believes the key to having enough storage space in your kitchen is to optimise the available space through careful planning and product selection to suit individual needs and organisation. "Knowing exactly what needs to be stored is the first step. If the cabinets are positioned and designed correctly, then they can be filled with the relevant items intended for storage therein. Choosing drawers over shelved cabinets creates more storage space that is easily accessible. Wall cabinets above worktops provide extra space for storing crockery and glassware. A pantry unit such as Blum's SPACE TOWER can hold a lot of groceries and kitchenware. The internal drawers open out individually and fully, so everything is visible and can be easily removed. If the storage space is organised, then the available space is optimised even further. This can be achieved with inner dividing systems."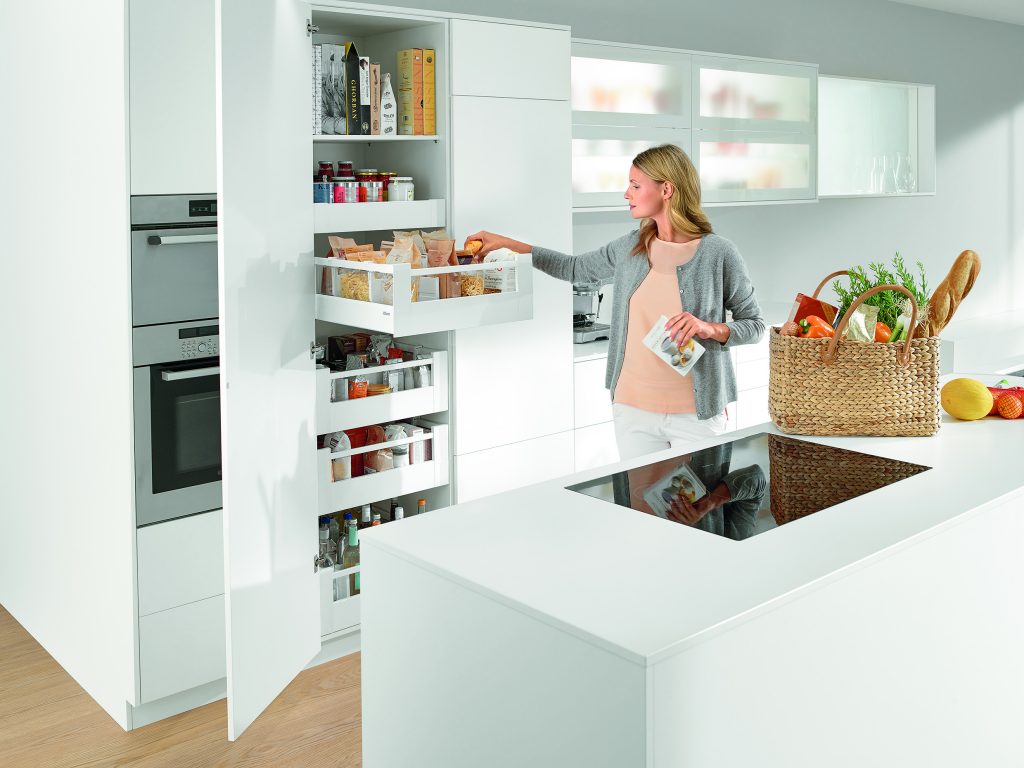 Top tips
When it comes to improving your existing storage, Shell recommends you work on decluttering and sorting through your cupboards. "Invest in drawer organisational systems to optimise the interior space. It is surprising how much can actually fit into available space if it is organised and neatly stored. Adding a cutlery and utensil tray to a drawer will create a tidy space where items can be grouped, making it easy to see everything," says Shell.
Raaff too believes that "good-quality storage devices – such as drawers, inner drawers and other pullout mechanisms – should last for many years to come, and be a joy to use". He adds: "Even the best requires a bit of tweaking and servicing from time to time, like a good car. When it comes to new cabinetry, different materials require specific cleaning methods – your kitchen professional or the brand representatives should be able to help in this regard and make the experience with your new kitchen a lot more enjoyable."