Aside from seating, a coffee table is one of the key elements in your lounge. We bring you 12 sensational designs.
Wire White Coffee Table
The Wire White Coffee Table set by KARE celebrates the elegance of minimalism. A fine round frame with slender metal rods supports a tabletop made of white coloured safety glass. A modern and cleverly designed composition that, despite its effective appearance, appears almost weightless.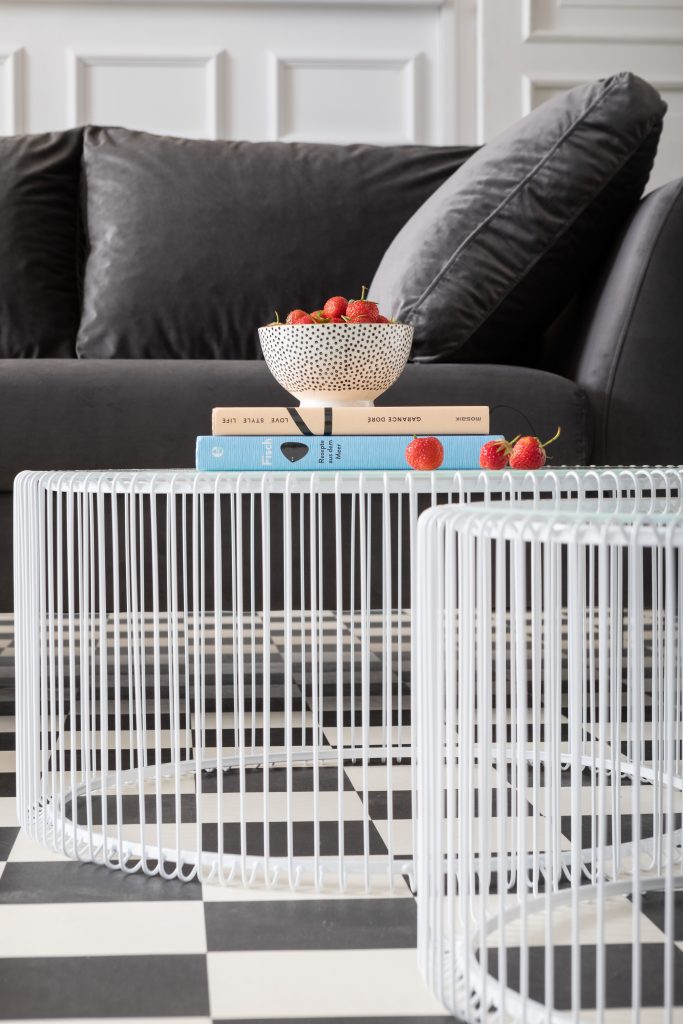 Jupiter Coffee Table
An eye-catching coffee table that radiates pure luxury and flamboyance with its graphic, retro-style golden frame and anthracite-coloured glass top. This treasure not only looks light in the room, but also adds that extra touch of glamour to the ambience. A must-have for individualists!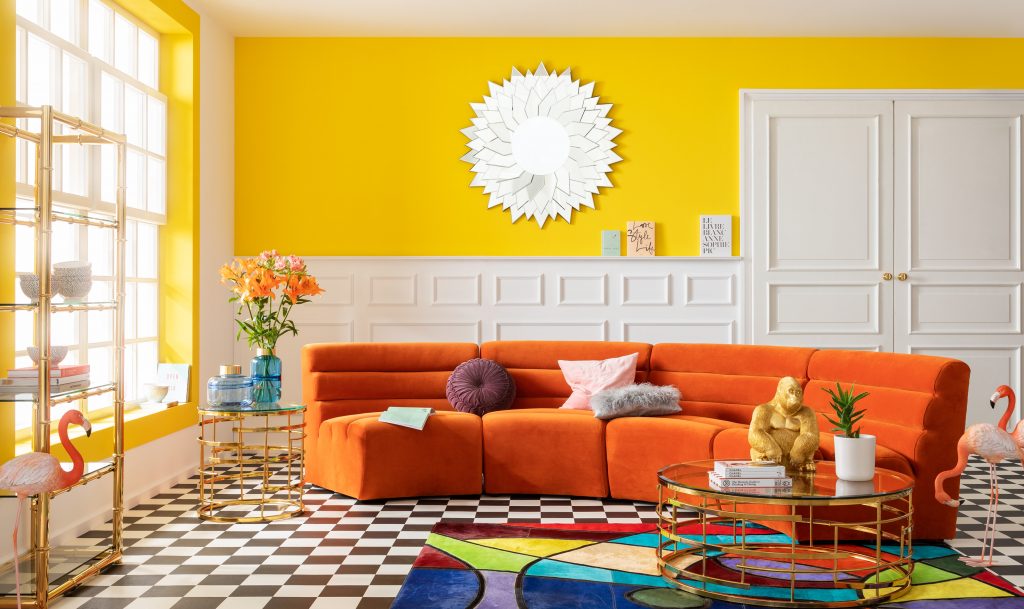 Antonia Coffee Table
A coffee table, a display cabinet and a storage case, the Antonia iron and glass coffee table has plenty of style and storage space. Add more style with décor items, safely stored within the glass shelf.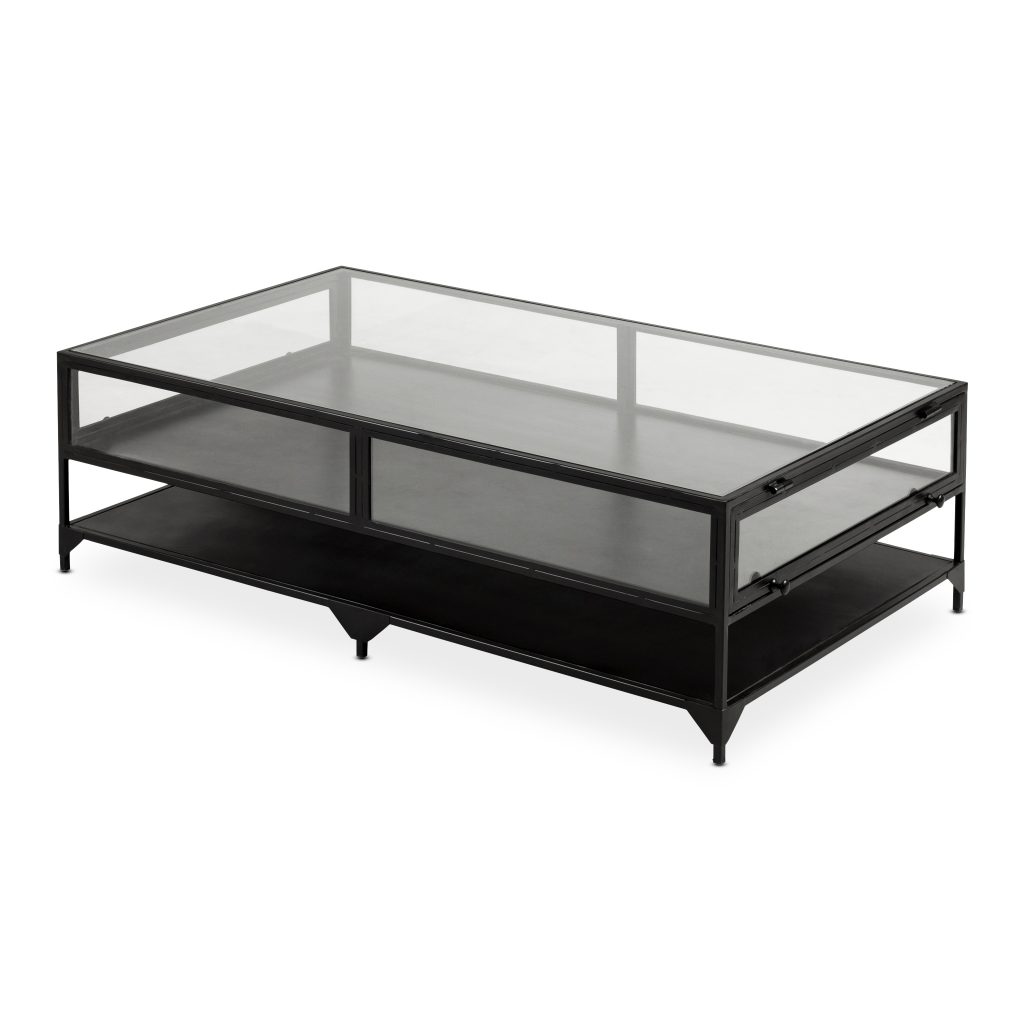 Bento Extendable Coffee Table
Beautiful design meets smart function with this extendable coffee table. Made for maximum space, you can extend the wooden worktop to use as a worktop or for extra space when the table gets too full. The style is contemporary cool too.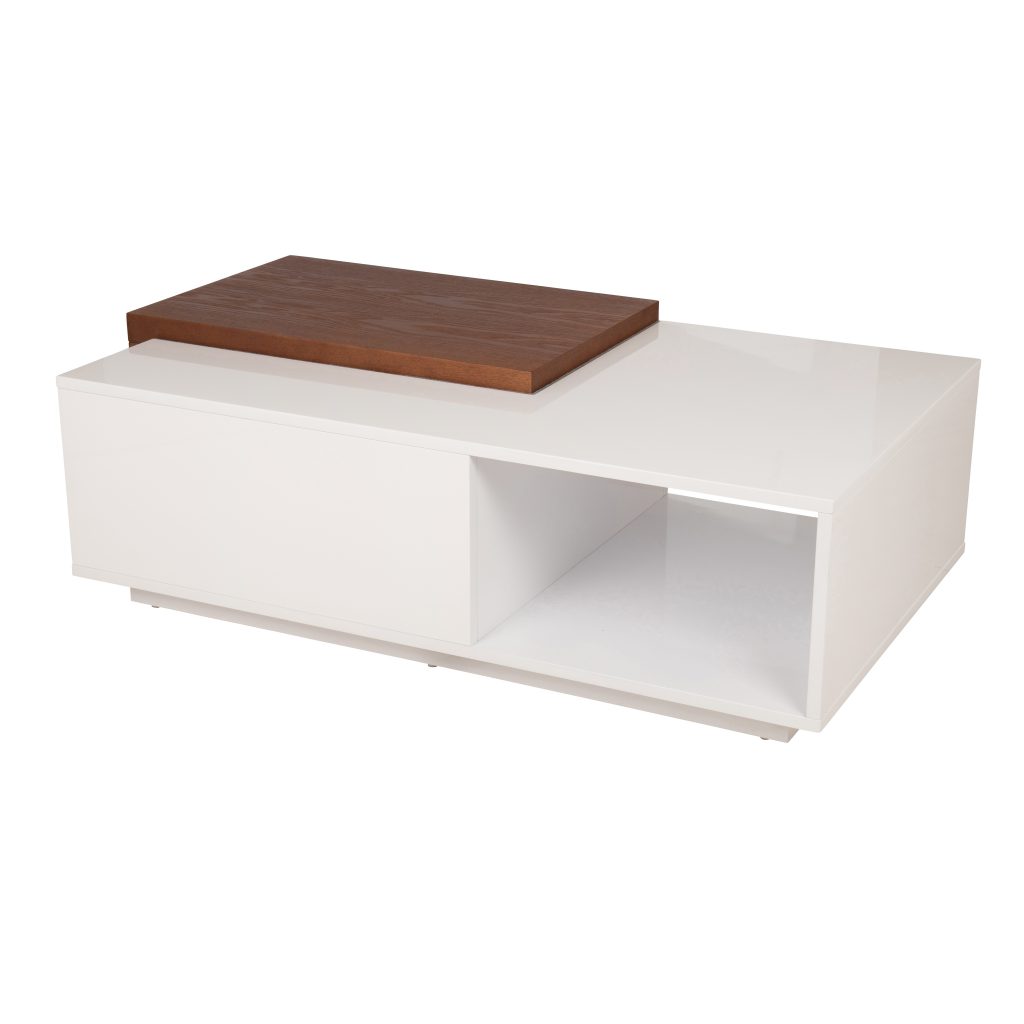 Cassia Coffee Table
Crafted from high-quality birch plywood, certified toughened glass and brass details, this coffee table adds a chic and modern feel to any room. It gets shipped in a flat pack and is designed to simply slot together with ease.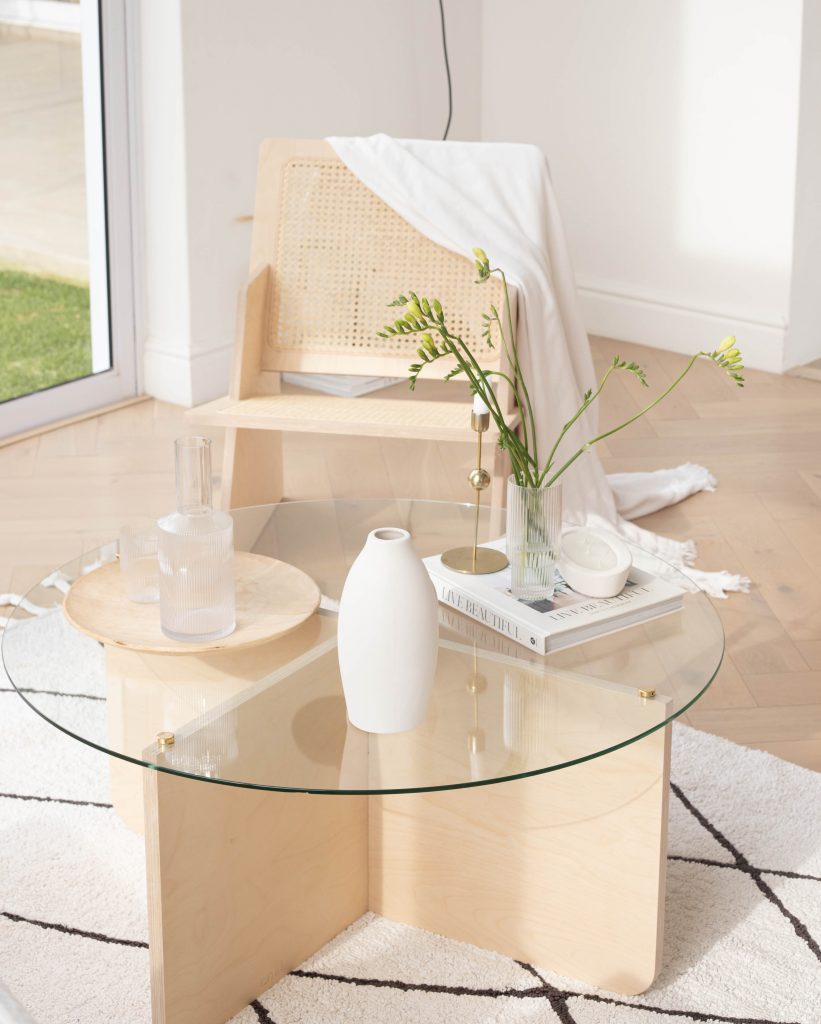 Coal Coffee Table with glass
In our opinion, coffee tables should be interesting. We designed this piece, which is made from high-quality birch plywood slats that make up the entire coffee table. It has been finished with a certified toughened glass top for functionality and the legs can fold away, which allows it to be moved about easily.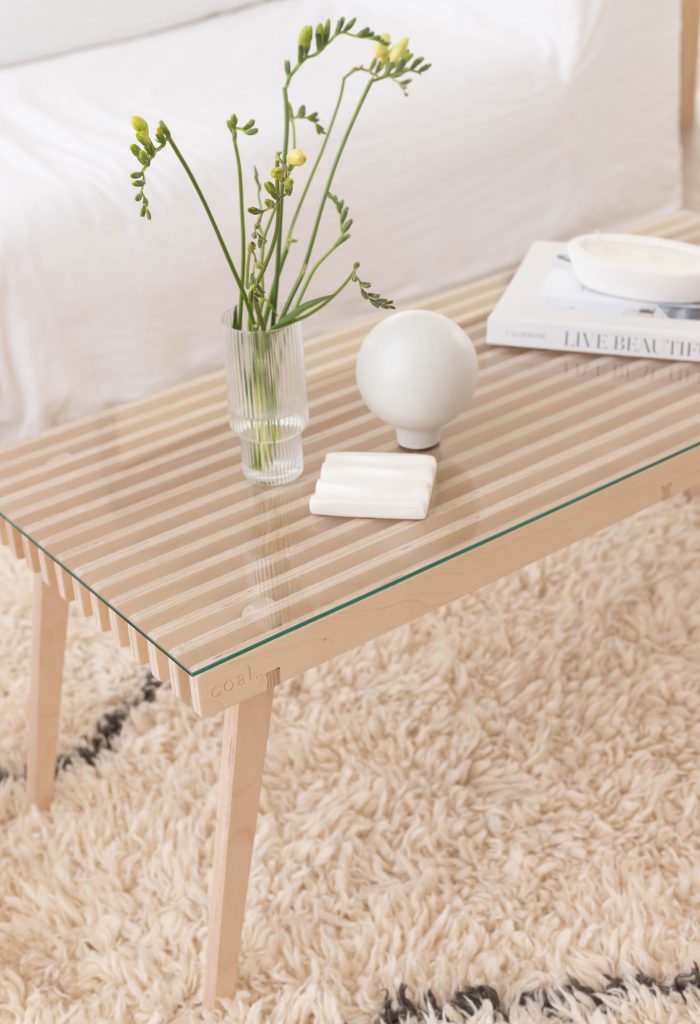 Primal Coffee Table
The Primal Coffee Table is part of the Primal collection designed by Egg Designs and manufactured in South Africa. This high-end, contemporary and bespoke coffee table is evidence of Egg's unique and exploratory approach to materials. The tabletop has been finished in the ancient Japanese technique of Shou Sugi Ban which gives it a beautiful finish that has a natural sheen. Further there is a solid cast brass disc to the top which is combined with a bronzed and burnished steel drum and leg.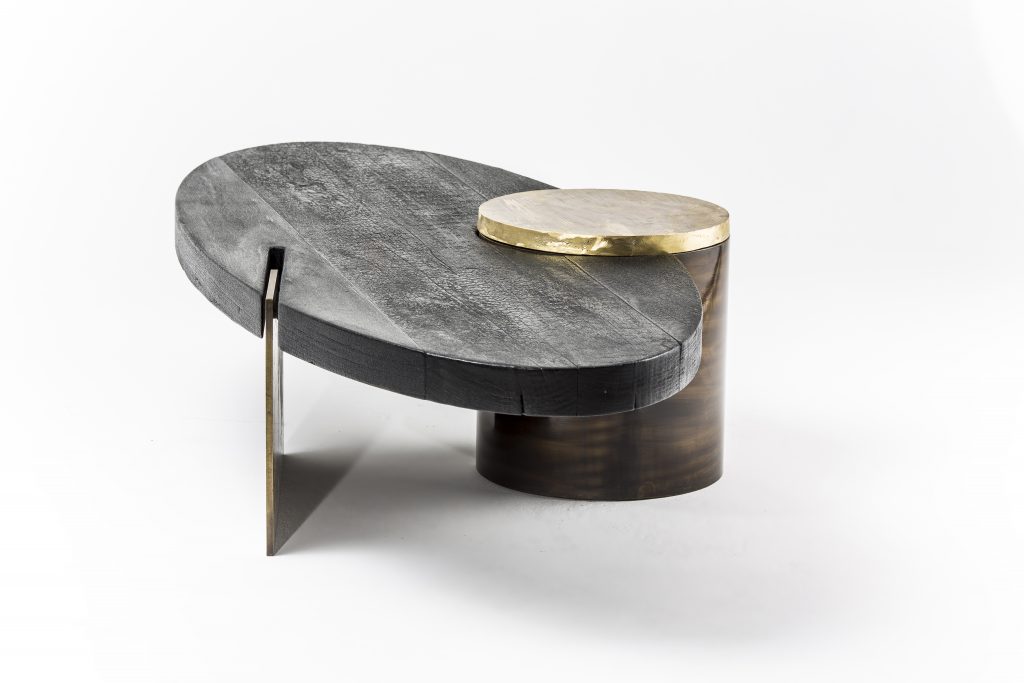 Round Marble Patch Coffee Table
The Round Marble Patch Coffee Table is part of the Patch collection by Egg Designs. Patch refers to the brass fixing mechanism which was designed by Egg Designs and is used on many of their furniture pieces. The coffee table has a base of marble with a round glass top. The top is fixed with a polished copper plated steel bracket and solid brass patch buttons.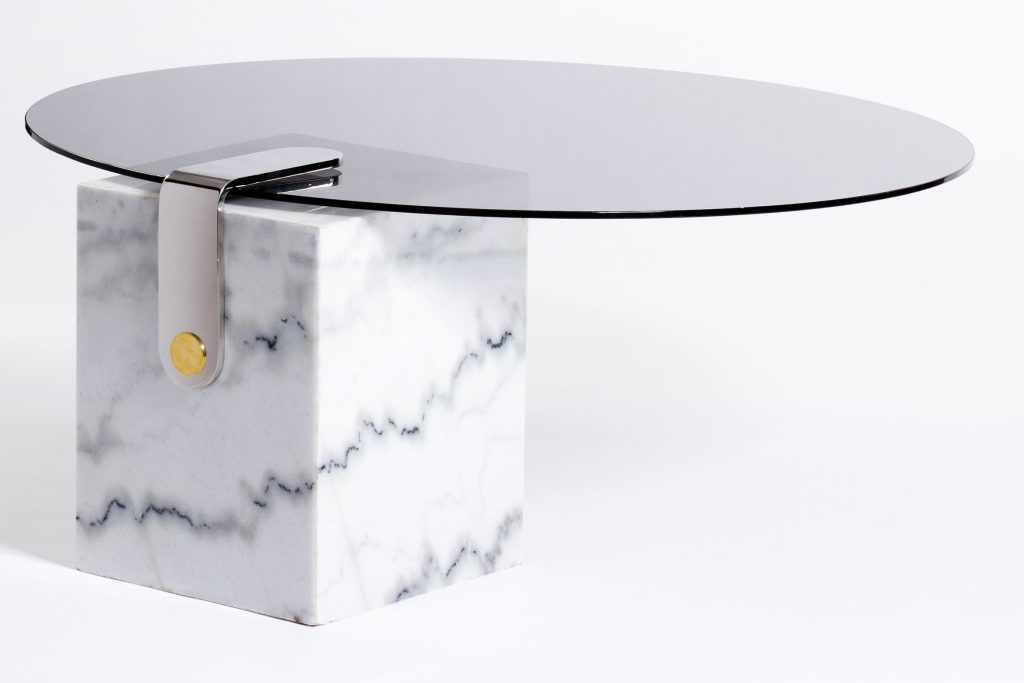 Giant Matumi Coffee Table
The Matumi is a 2m x 1.2m river coffee table made out of two book-matched Matumi discs. Krijnauw used semi-translucent black resin and a minimalist matt black steel base.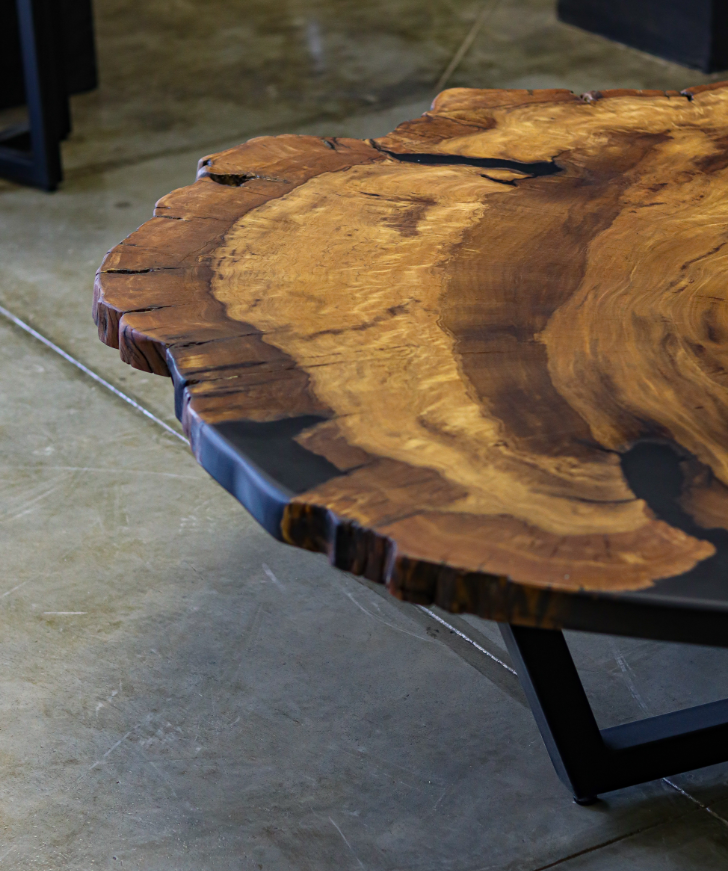 Masego Coffee Table
The combination of form and function of the Masego Coffee Table creates a distinctive focal point in any living area. The natural look is preserved by being skilfully crafted from solid wood and steel with trays to create symmetry.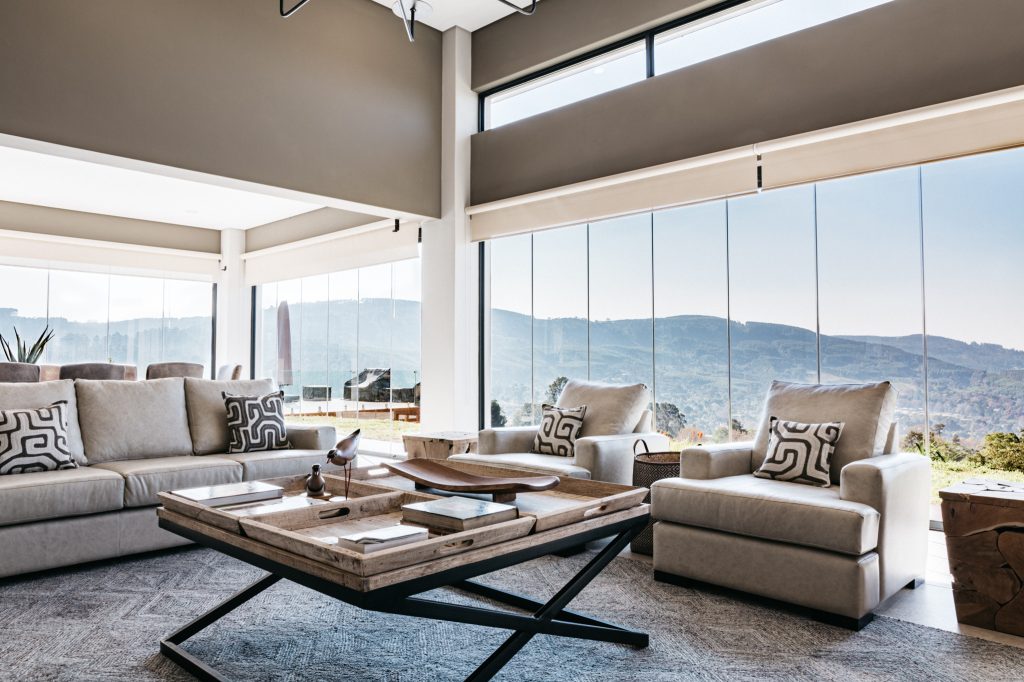 Zuri Nesting Coffee Table
The Zuri is a robust wooden textured table completed with a silver frame that adds a rich colour. It is available in a set of two nesting tables to create a playful and visually interesting feature that will enhance any room.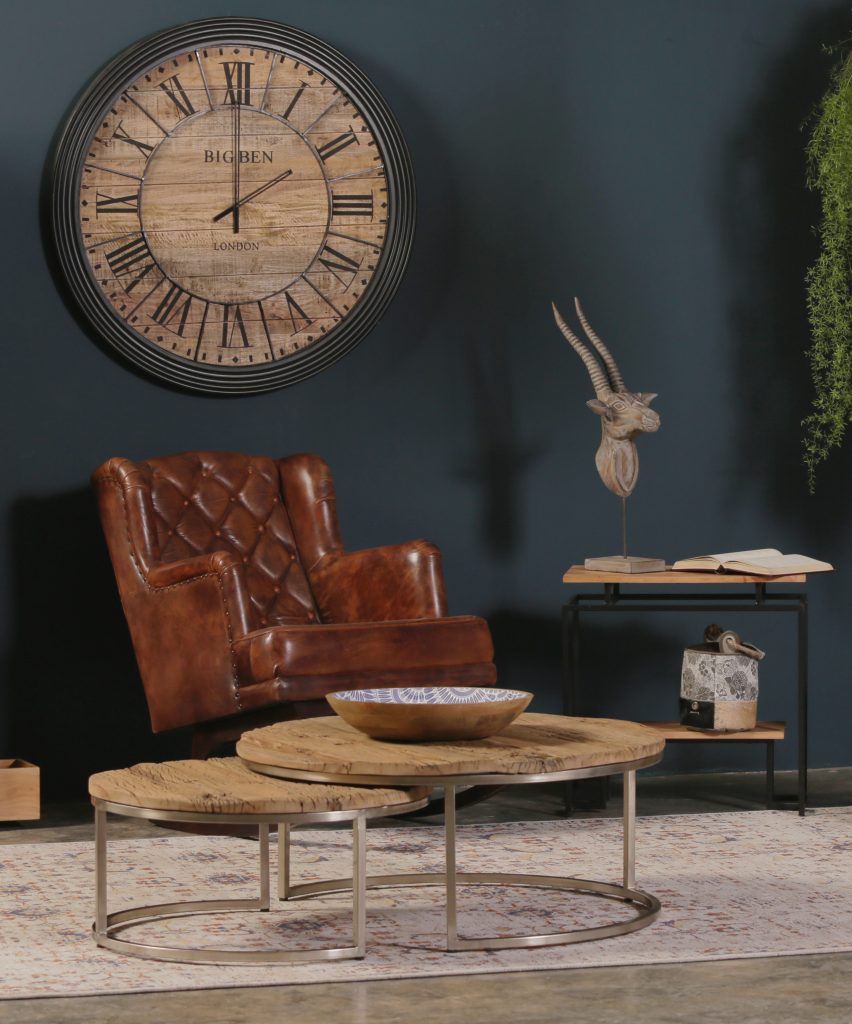 The Montpellier Coffee Table
The Montpellier Coffee Table is a perfect example of duality. The Aribescato Italian marble contrasts perfectly with the black powder-coated steel base. A true conversation starter for your living space, the coffee table adds a luxurious twist of high-end furniture that can convey the same feeling to any kind of interior.