The design collaboration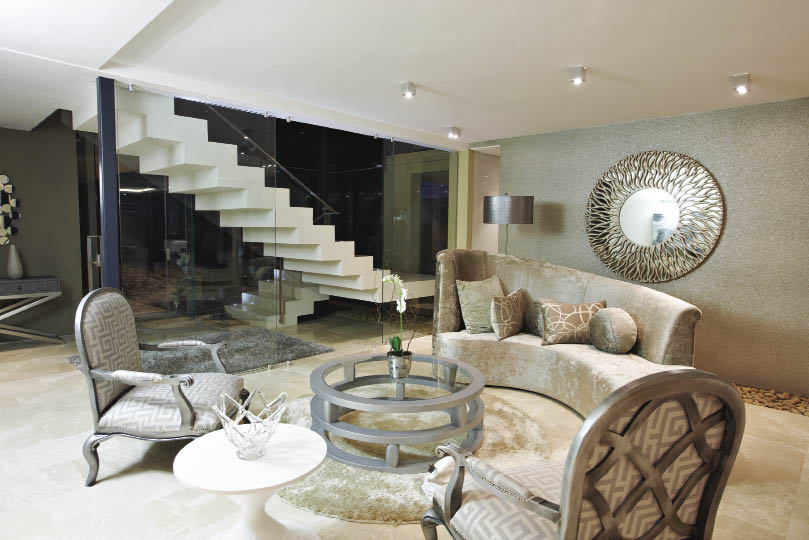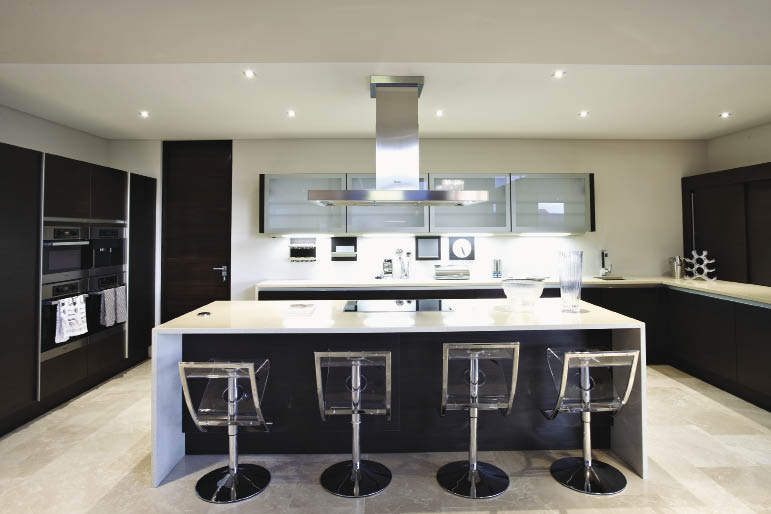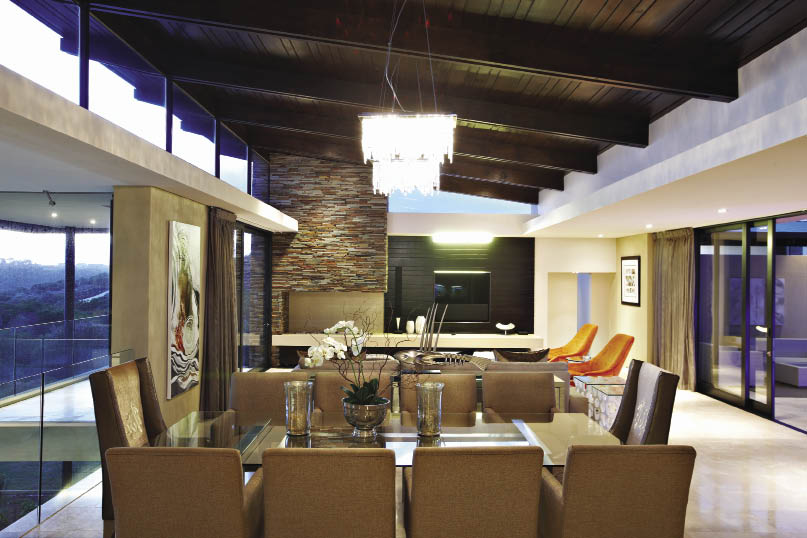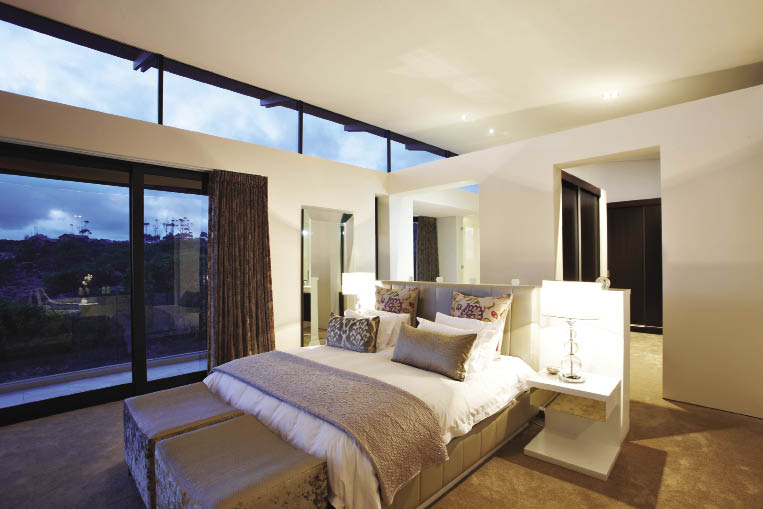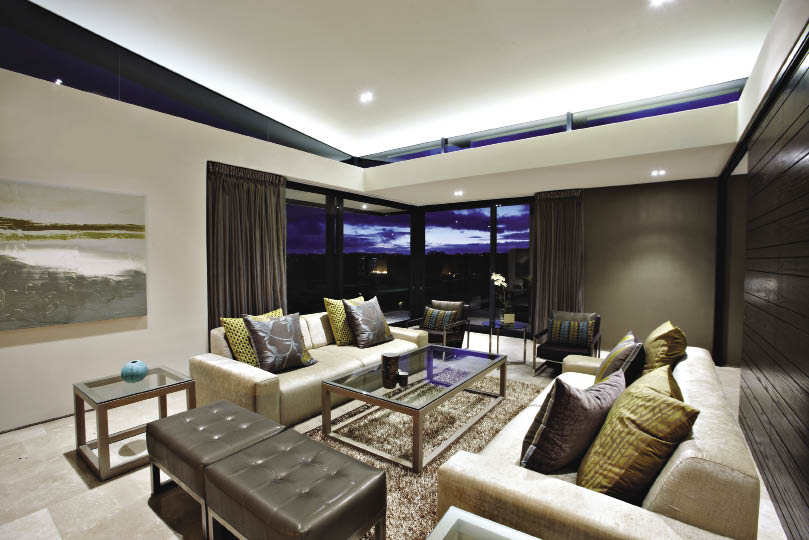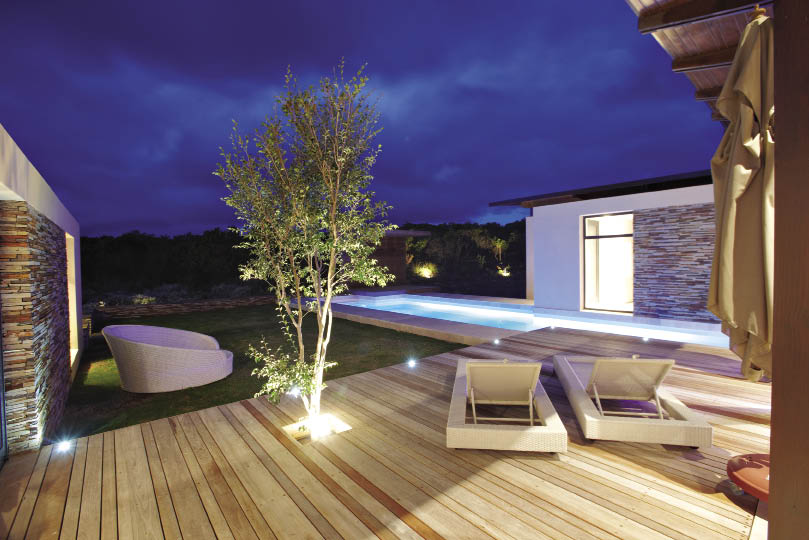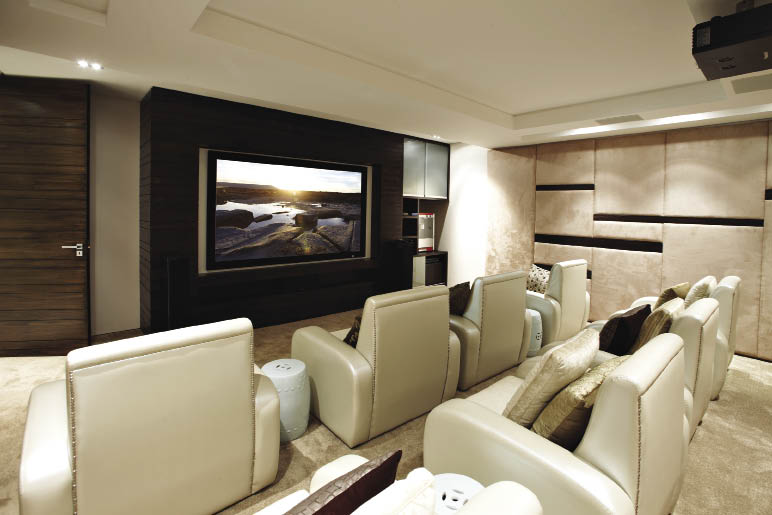 By Anna-Marie Smith, Project Consultant Athena Poulos, Photography Anthony Allen – The Aerial Perspective
This exclusive, private estate home suits its spectacular surroundings against the backdrop of the Outeniqua Mountains.
Located close to Leisure Island and the Knysna Heads, it articulates the finest collaboration between architect, interior designer and client.
As a project of Cape Town architects Arthur Quinton Darryl Croome and interior design company Aquacor, it was designed to enhance the natural setting in the surroundings of the Pezula Golf Estate, just 10 minutes from the quaint coastal town of Knysna.
Among many conveniences, these owners enjoy easy access to George Airport, while living within proximity to the well-known holiday destinations of Plettenberg Bay and the harbour city of Port Elizabeth. As the result of its natural beauty and generous offerings for both fans of the outdoors and golfers, permanent residents from afar are lured there after discovering the spectacular Garden Route while enjoying a coastal holiday.
These residents value the natural environment, where everyday living affords panoramic ocean views amid wide open spaces, from in and around their home. While living in luxurious comfort, along the elevated ridges of the estate, they also enjoy easy access to the 18-hole championship golf course below. The low-density factor of this development ensures that the residents' privacy is maintained while relaxing in outdoor areas, where coastal fynbos has been incorporated into the landscaping.
By optimising the abundance of space available on this elevated plot, the architectural and interior design of this house allows spectacular coastal views to become visible across all levels from every angle, both indoors and outdoors. The superior quality of this building structure is enhanced by the handpicked selection of natural materials and finishes. Rich, earthy tones and textures, as seen in the natural stone and timber work, complement the setting. One of the most practical lifestyle elements introduced in the design is maximum flow between interior and exterior living areas. By connecting indoor living and entertainment areas to the internal courtyard, most popular with younger members of this family, it provides an ideal venue for socialising at all hours. This informal living area also provides the family with shelter from the elements of every season, while retaining access for outdoor play in several garden areas, visible from most vantage points.
Aesthetically pleasing combinations of glass and steel, in clean lines both indoors and outdoors, provide a calm and restful ambience. Generous applications of glazing underneath overhangs allow the free flow of natural light and fresh sea breeze throughout the interior.
Stylish comforts such as the elegant yet subtle lighting throughout the house by Hyper Lighting and Fires, make for a relaxed environment in the comfort of stylish designer furniture and fittings. The state of the art kitchen featuring current technology and design by SieMatic facilitates any home chef's dream, for the pure enjoyment of convenient entertainment.
This coastal lifestyle, near inland lakes and secluded beaches, is cause for unlimited contentment.