The finishing touch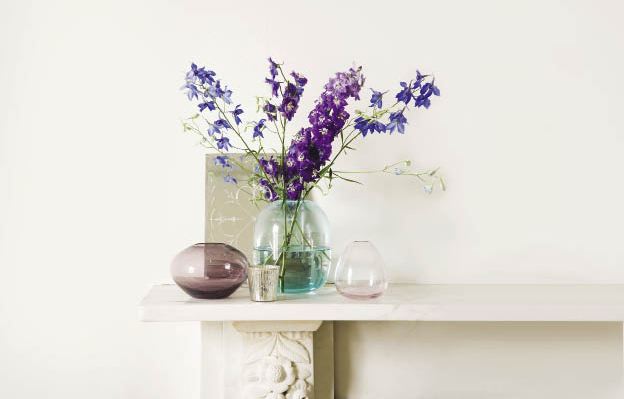 By Mari Sciarappa
Decorating a room is one thing. You have decided on the floors, you have chosen the perfect furniture, you've selected drapery – but the room is missing something and you just can't seem to put your finger on what it is.
A beautiful globe in the corner of an office, a steel telescope by the window of a room, an ornate birdcage that alludes to old-world times, a marble statue by the entrance – these are all small details, added right at the end of the decorating process, with each item injecting the perfect dose of personality into a room. They are not big, attention grabbing items, but simply a final touch that completes the room, enhancing whichever look you have chosen.
At the end of the day, what finishes off the house are personal items that you have collected over time. Your house should not look like a showroom. What really defines a room are items of sentiment or simply collector's items. A great way to add personality and create a personalised finishing touch is to take collectables and then set them up right at the end of the decorating process to create a focal point in the room. For instance, to add some character to an area like a bar for instance, you can take an old-school sports shirt that has been signed, frame it as you please and then hang it in the bar area. It's small things like this that really make a room.
With that said, there is nothing more exciting then browsing through interior stores – looking around specific shops, you will be able to see exactly how everything looks making your purchasing decision that much easier. At the end of the day, this is how collections begin – you buy one finishing touch at a time. Be it a magnificent traditional grandfather clock, beautiful in its ornate detail, for that timeless look, or a new-age, sleek, contemporary accessory that accents your more modern home.
When it comes to using items you already have in the home, such as pieces of sentiment and personal value (which are usually the most priceless items of all), there are a vast number of things you can do. Photographs are great decorative pieces and you can place them in a cluster on the wall, or you could even use pictures of your children in order of age to tell a story in your home. The use of boxes in the home is also recommended as they are not only decorative but serve storage functions as well.
When adding the final touches to your home, it is important to remember that you should not select items that will lead to cluttered spaces. Add the finishing touches to your home over time – resurrect old things and make them new again. Instead of throwing old items away, rather reinvent them so that they will allow your personality to shine through the room.