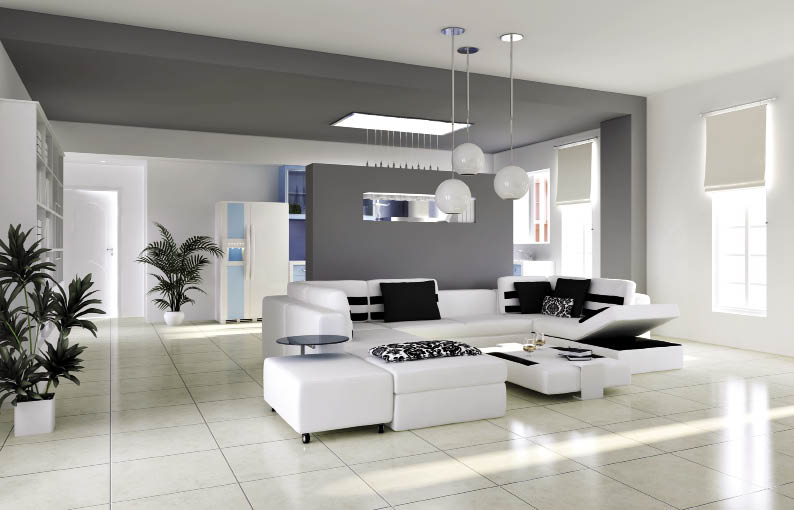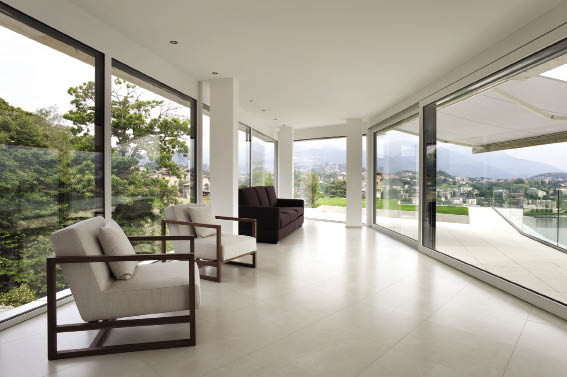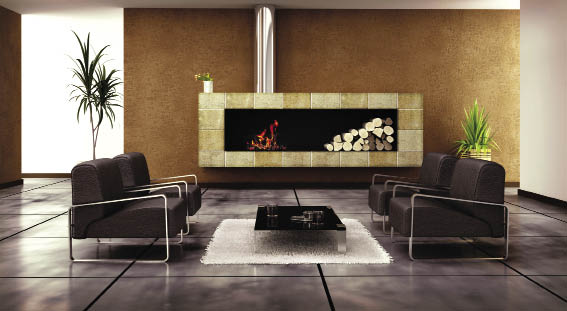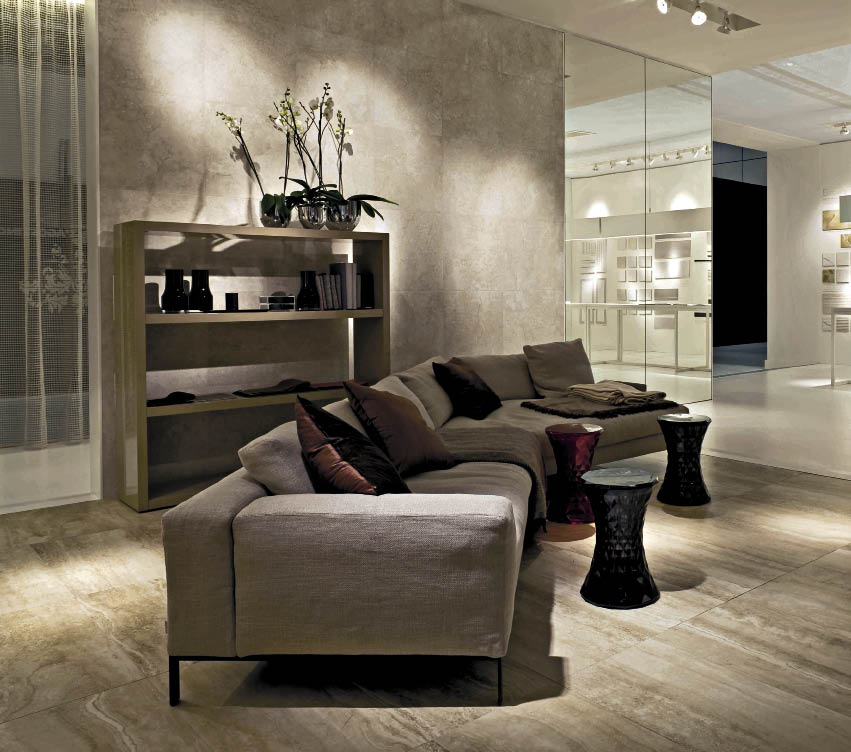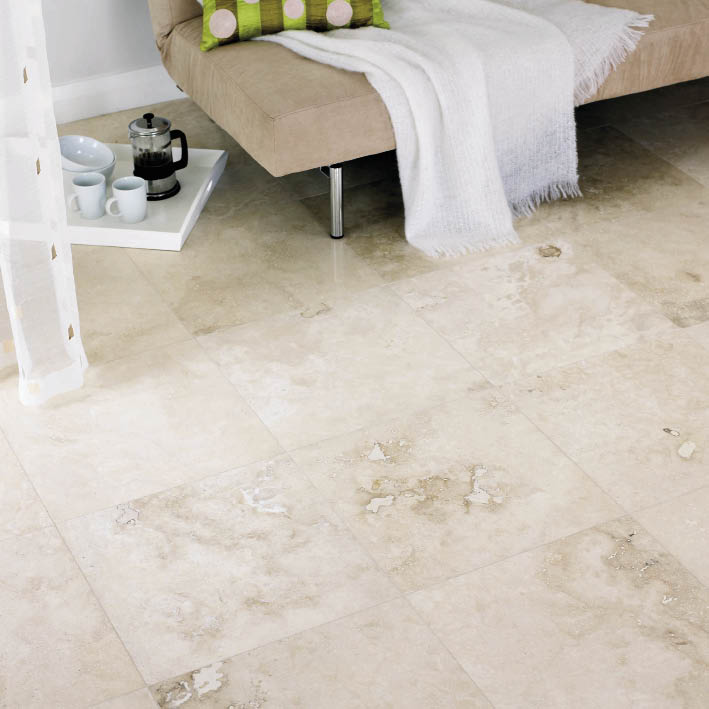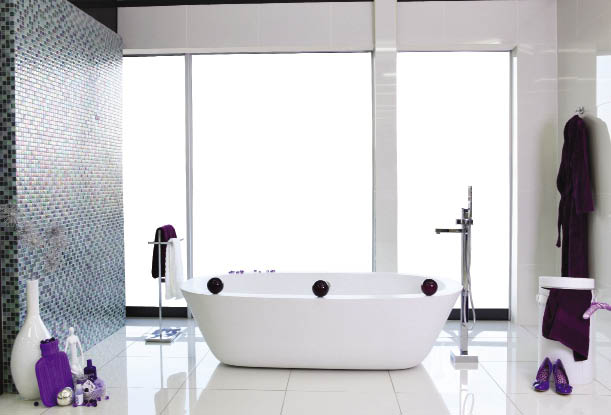 By Justine Olivier
Whether you wish to create a cool, sophisticated environment or a warm, inviting ambience for your individual living spaces, the flooring choice you decide on will dictate each room's overall aesthetics.
However, the question may arise as to what is the best tiling option to suit your unique needs. Porcelain, ceramic and travertine tiles each have their own advantages and disadvantages.
Porcelain
Always a popular choice, porcelain has a number of useful benefits. Aside from being aesthetically pleasing and available in polished, glazed or its natural state, porcelain is extremely durable, easy to clean and does not scratch easily.
Kate van Niekerk, of Tile Africa, says that these types of tiles are great to use in heavy traffic areas (with a grading of four and five), and can even be used outdoors as they are frost-resistant. She does point out though that they are expensive since they require treatment – porcelain tiles need to be sealed – and can become slippery when wet so caution is advised if fitting these tiles outdoors.
Investing in porcelain tiles would be a wise choice, and although they are expensive, these tiles are made to last (with a high-tensile level contributing towards its strength), they are resistant to most chemicals should accidental spillages occur (for example household chemicals, wine, and so forth) and they are also extremely chip resistant.
"Porcelain tiles, due to their density and low-water absorption properties are suitable for areas in sub-zero temperatures," add experts at Tiletoria. This also means that they do not absorb stains, making cleaning up spills easy.
"Porcelain tiles have high-mechanical strength making them chip resistant as well. If a through-body colour porcelain tile chips, the chip is the same colour as the tile, so it does not have to be replaced," explains Kate.
Travertine
Another great alternative when it comes to tiles is travertine, which is a compacted form of limestone that can be used anywhere in the home – from flooring and showers to kitchen countertops, wall coverings and more.
As this is a natural type of tile, travertine is very distinctive in appearance – with a timeless appeal – is available in a variety of finishes, and is fairly easy to install. Four basic finishes exist for travertine: polished, brushed, tumbled and honed.
Although travertine scratches, the marks can be removed just as easily through a heavy honing action, which is a wet-sanding technique. "Travertine tiles can be butt-jointed without the need for grouting lines," explains Johan Coetzee, of Casa Tiles, "as they will not expand over time".
However, experts at Tiletoria do not recommend the use of butt-jointing as bacteria can become lodged in the cracks due to mopping and by other means of cleaning with water.
The disadvantage with this type of tile is that it requires high maintenance as the stone is soft and may be liable to breakage.
If you do choose to use travertine you need to be aware that as this tile is porous, any spillage – even something as simple as orange juice – that occurs can be damaging to its appearance and can cause permanent staining. Therefore always ensure that your tiles are sealed and polished before installing them.
Ceramics
"Ceramics," says Amraj Lux Dursan, of Italtile, "are the best for use on any floor as they require little maintenance and no sealing". Aside from being the most widely used floor tile, ceramics are available in a wide variety of finishes making them great from a decorative perspective.
According to the Tiletoria experts, glazing makes the surface of these tiles waterproof or impervious to stains, making them easier to clean and maintain. Available in a wide variety of colours, sizes and formats, ceramic tiles are more affordable than porcelain and are extremely versatile, and if installed properly can last for more than 15 years.
With such an enormous array of tiling options available, make sure you know the benefits and downsides of each, to ensure that you make an informed decision. Creating either a complementary or contrasting effect, depending on which tile option you choose, as well as style, will contribute greatly towards the overall ambience of your home.