A headboard will anchor your bed and create a focal point in your bedroom. Our interior experts share their favourite headboard ideas.
Integrated approach
"We have found a big trend towards integrating power, lighting and charging stations for devices within custom headboards – beautiful wall lighting and designing custom cluster boxes with combinations of light switches, power sockets and USB chargers.
"We work with the home owner to ensure that they have everything at their fingertips without having to step out of bed! By carefully planning the design of your headboard it allows your bedside tables to be clutter-free." – Katherine McIntosh, interior decorator at Dandelion Designs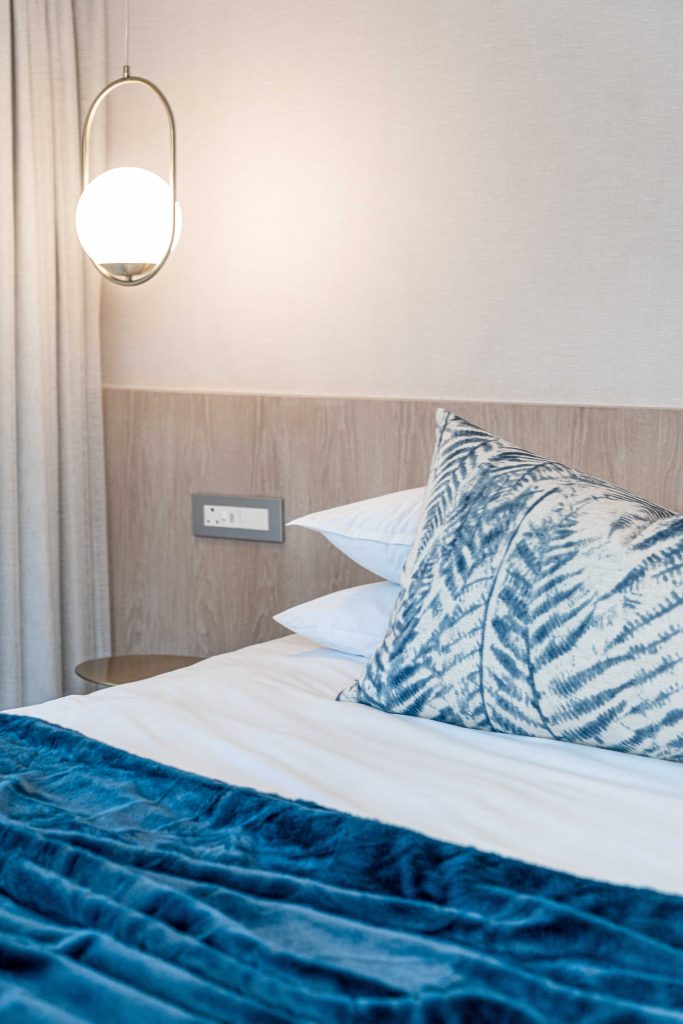 The bigger the better

"A bedroom without a headboard is like a body without a head: it is definitely a need-to-have (rather than a nice-to-have) piece of furniture. There are a number of considerations that will inform your choice, including the shape, style, colour, fabric and material.
"However, as a starting point, my top tip is that if you are going to include a headboard in your interior, then make a statement with it – i.e. choose the biggest one the space (and your budget) allows. Ultimately, whatever you do choose, don't skimp on quality! This piece of furniture is bound to be loved and cherished for years to come." – Audi Snÿman, owner of Audi Snÿman Interior Design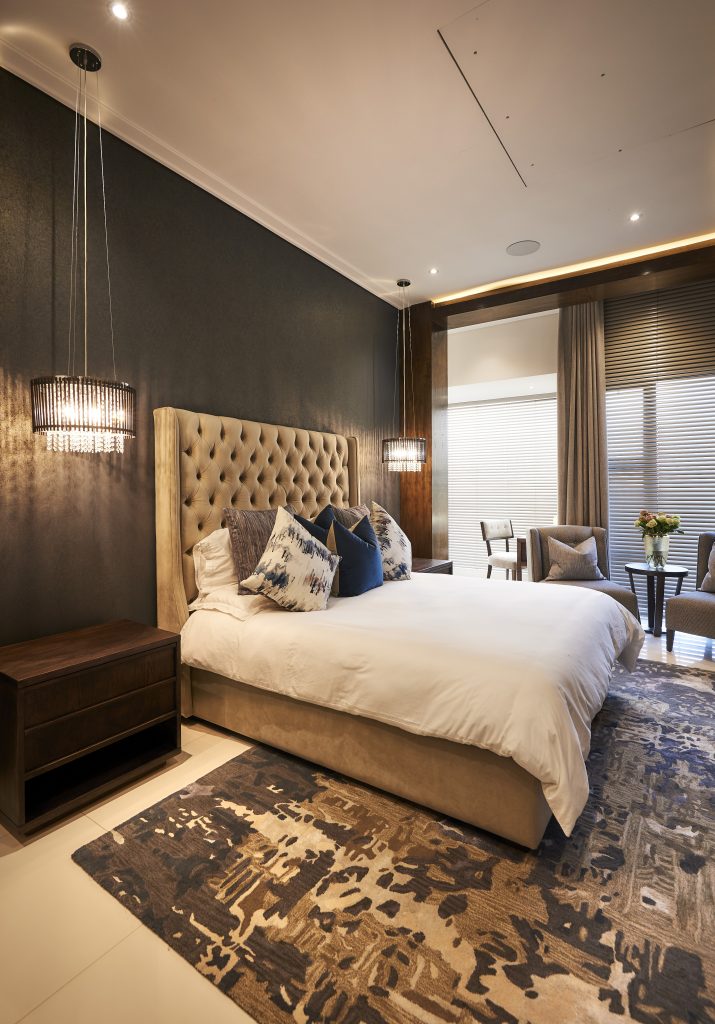 Complement, rather than compete
"If you have a room that is very feminine with a lot of light fabrics and pretty chandeliers, you will need a headboard that reflects that style as well. Choose curvy shapes to tie in that feminine look to your headboard.
"If your room is more modern, consider choosing a headboard with clean lines and a definite shape that will tie into the minimalistic feel of your room. Recognise your room style before you choose a headboard to create a cohesive look." – Carin van Heerden, owner of Carné Interiors
Do it yourself
"If you are more of a DIY person, consider building your own headboard using inspiration from other crafters. This will allow you to make it your own and you can add emphasis and style to the headboard that will reflect your own personality. If you want a place of focus in your room, but do not necessarily want a piece of heavy furniture, consider adding a long picture or accents to your wall where a headboard would normally go. This will create interest and is a budget-friendly way to complete the look of your room." – Carin van Heerden, owner of Carné Interiors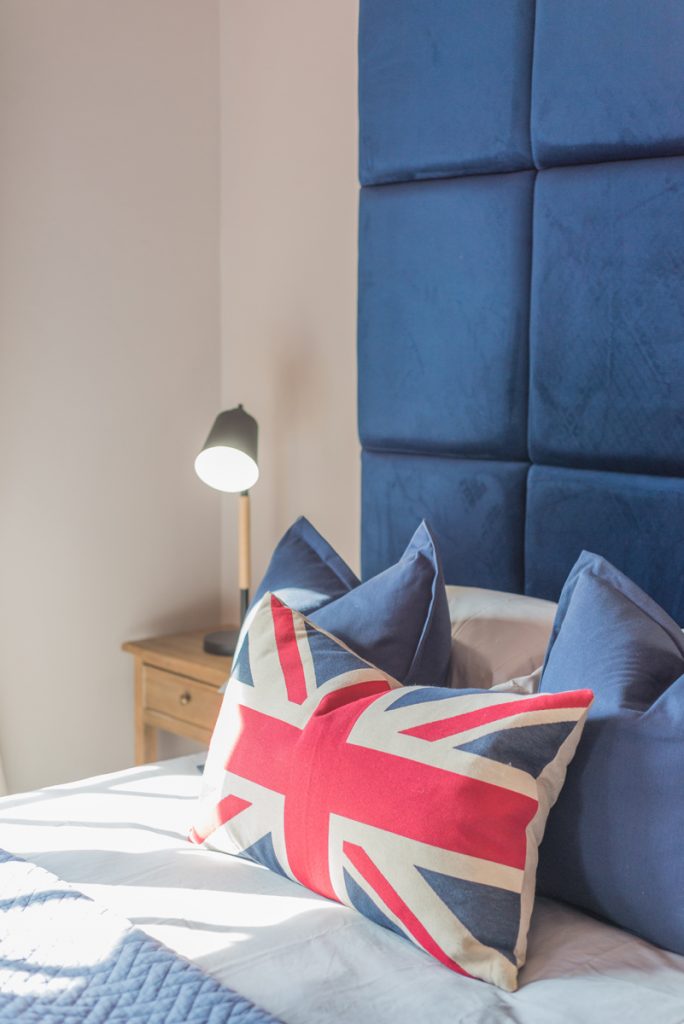 It's all about the finish
"I prefer a headboard with a soft finish, upholstered in a luxurious fabric in a muted tone. When the colour is not overbearing, it allows you to switch up colourful throws and scatter cushions when you are in the mood for a quick and cost-effective makeover over time." – Mali Langa, owner of TASK Interior Styling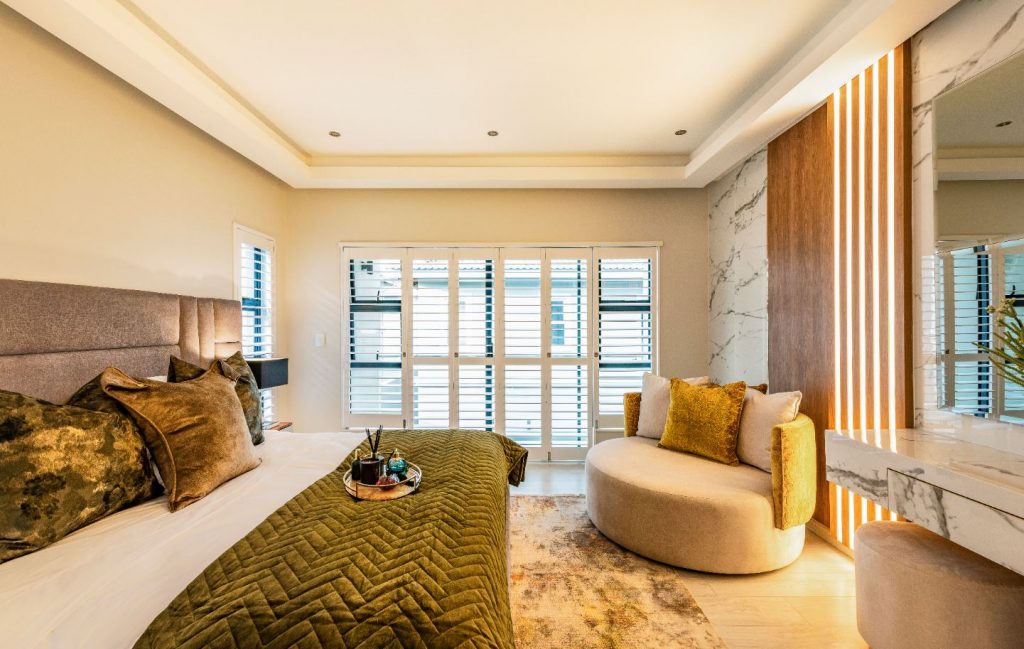 Consider lighting
"If you do not have bulkheads with LED strip lighting on the ceiling, a great way to create a cosy atmosphere is to integrate these behind the headboard for a warm white halo. You also need to decide between standing lamps on the pedestals or suspending pendant lights out of the ceiling. If you are going custom, I would suggest the pendants as it will be less cluttered on your nightstand." – Mali Langa, owner of TASK Interior Styling