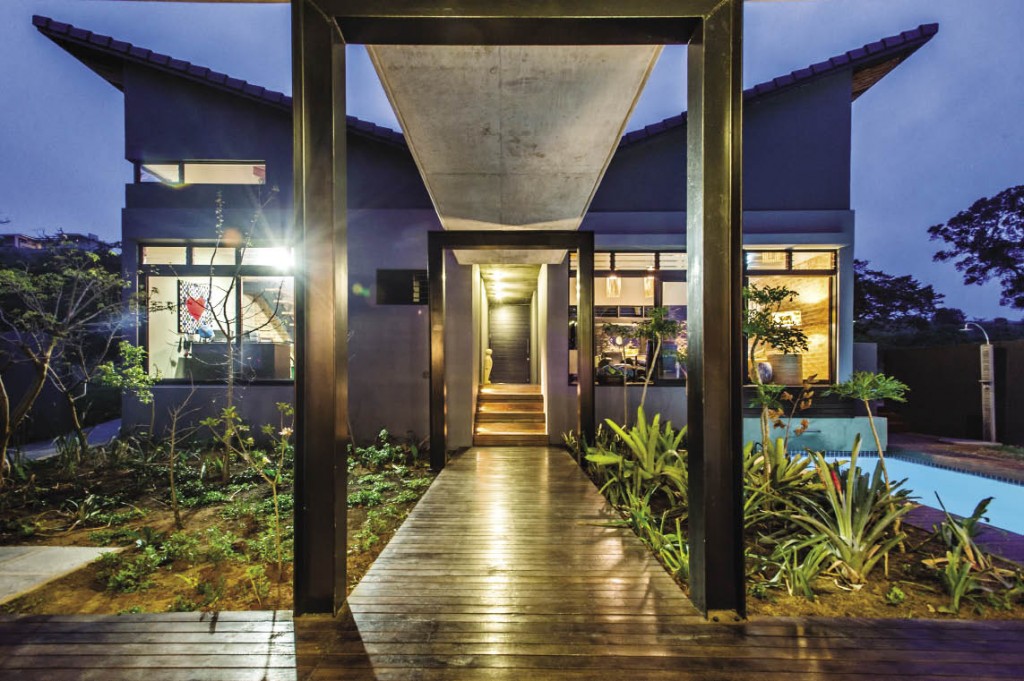 By Heidi Olivier,  Project Consultants & Property Coordinators Avril Elias & Claudelle Knock, Photography Chris Allan
Creating and designing a home in which a 14-year-old can thrive, while also considering it as your future retirement investment, takes some planning. But this was a challenge that the home owner, who is also an interior designer, was willing to accept when she took on her own home as a professional project.
"We must have looked at hundreds of properties and stands. Our main deciding factor was to find that one magical location, which would provide a happy, social and suburban environment for our 14-year-old to grow up in, as well as a safe and comfortable retirement home for us in the near future," she says.
Brettenwood Coastal Estate was exactly what they were looking for. The family love the fact that Brettenwood is not too big or over-regulated, and that the stand offers stunning forest and sea views.
The brief to the architect was simple – "out-of-the-box" thinking; no staircases; independent social and living areas for old and young; while remaining earthy and grounded.
"Our architect understood our offbeat brief and executed it perfectly. The lounge is airy and a breeze flows through the entire place unhindered. The lights are magnificent, and the easy-living dining and kitchen area is a fabulous space to come home to every night," explains the owner.
The addition of furniture, art, lights and lamps collected over many years, has resulted in an extra personal touch to the home. "The house has allowed all the old loves to come to life and find their collective home," she says.
It is here where old and new come together in perfect harmony – the interweaving of the past with the present has resulted in a home that is bursting with character and history, yet simultaneously fulfills the needs of a modern lifestyle.