Every braai you have is a chance to create something special. Even a quick braai in the middle of the work week is an opportunity to get together with family and friends. Chad-O-Chef's range of gas and hybrid braais, combined with an array of suave optional accessories like the Sizzler Hybrid attachment, are designed to offer extensive cooking options.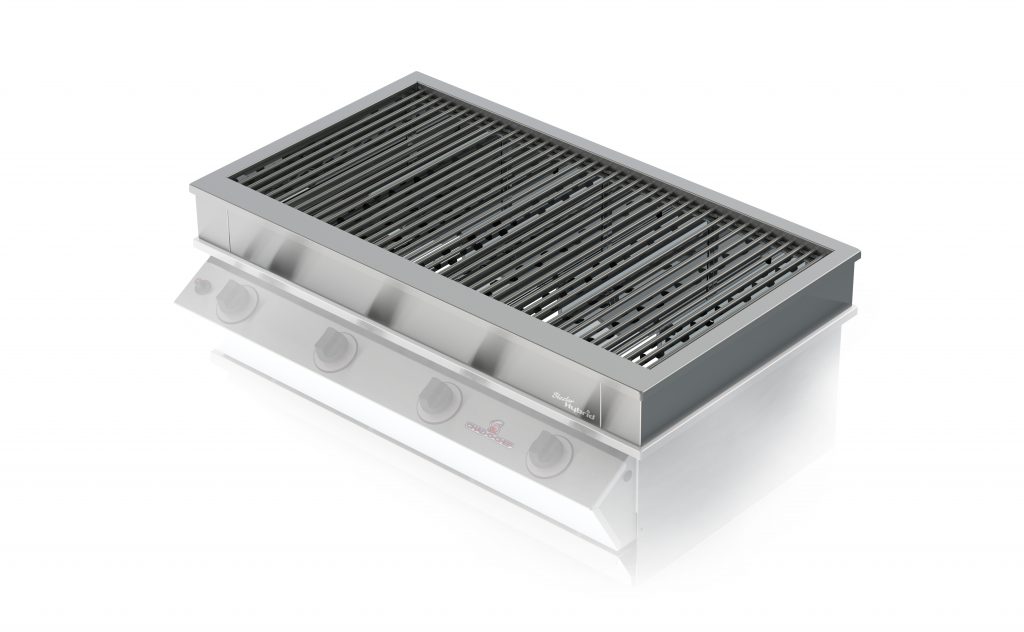 The Sizzler Hybrid attachment is a new, seamlessly retrofitable upgrade option that converts any new or existing Chad-O-Chef 3 or 4 Burner Sizzler Gas Braai into a Hybrid Braai, giving you that one-of-a-kind bushveld flavour within minutes! Choose between the ease of open-flame gas, the smokey tannin flavours of wood, or the even heat distribution of charcoal.
Each of the Sizzler Hybrid's Ember baskets are designed to cradle wood, charcoal, smoker chips and/or hot rock at just the right height above the gas burners in the Sizzler Gas Braai. Ample heat from the gas burners below ignite and burn wood and charcoal down into perfect embers for grilling.
The heat provided by burning coals in the ember baskets and the supporting 6Kw gas burners underneath is evenly spread across the entire surface of the braai area, rendering juicy steak and chops fast, allowing you to focus on entertaining your guests rather than having to frequently tend the fire.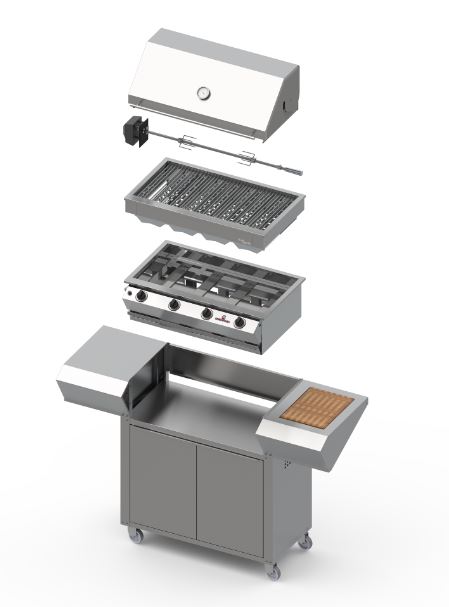 The experts from Chad-O-Chef share five tips to create the perfect braai:
• Assess your needs: Are you big on entertaining or do you just want something to braai for the family? Set out your needs before you start looking around for a braai, so you know what you're looking for before you waste time looking at products that won't work for you.
• Plan ahead: Much like the first point, plan out your braai area in advance. Having a "look and feel" goal in mind gives you something to work towards, and lets you see the big picture before you make a move.
• Always do your research: Quality braais are easy to find if you know what you're looking for, and where to look. The benefit of buying quality braai products is that you'll avoid the heartache of repurchasing a product for your braai which you could have avoided had you looked a bit harder initially.
• Get quotes: Many braai retailers offer on-site quotes, to help you select the best product out of their range. This is great because they know their products better than you do, and they'll be able to help you with ideas you've not thought of yet.
• Visit a brick and mortar showroom: Looking around online gives you great ideas of what's out there, but is what you're looking at really as good as it looks online? Seeing a product first-hand gives you a better sense of the quality of a product – something online shopping just can't do.
Click here to find out more about the benefits of the Sizzler Hybrid Braai.