hansgrohe creates more than just premium bathroom and kitchen products. It's mix of style, comfort and environmental responsibility is a design experience that gives every room a life of its own.
hansgrohe's FinishPlus range features a selection of unmistakeably elegant surface designs that bring affordable customisation into your home, allowing you to embrace your personal style and bring your own unique character into your space.
Say it with colour – with a host of design options to choose from, you can customise everything from bathroom mixers, shower controls and overhead showers – take your pick from the five incredible new looks in matt or metallic colours and accentuate your aesthetic's unique flavour.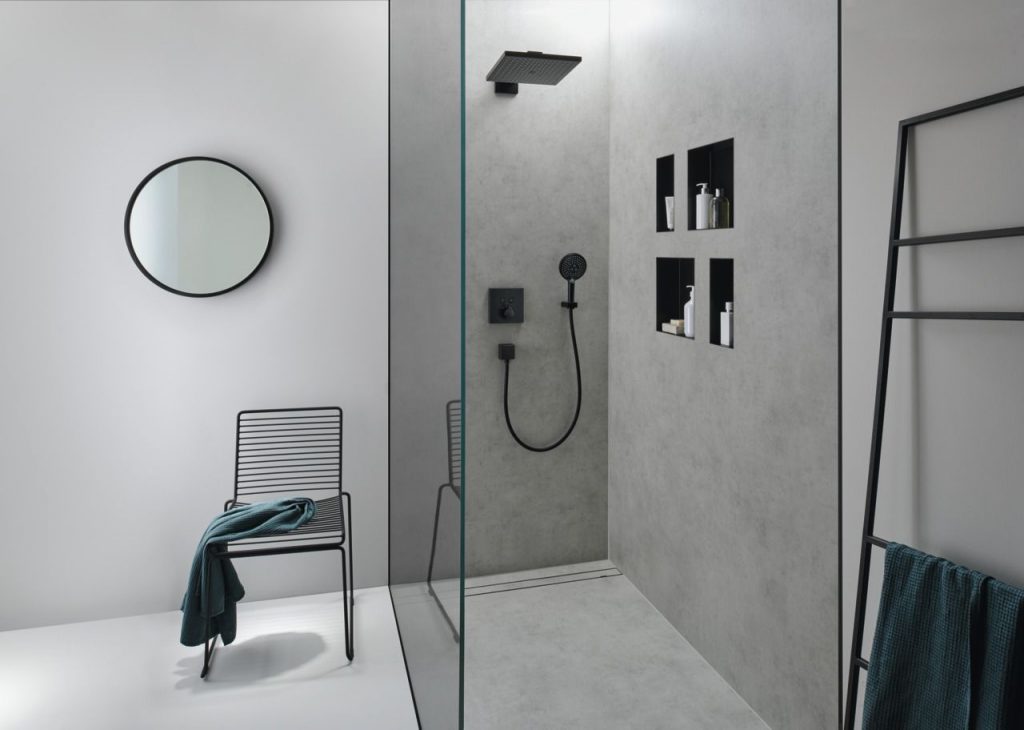 Make the room a destination
The bathroom is not just utilitarian. It is a quiet, private living space that allows you to retreat from the world for a bit. Bathroom design plays an important role in any renovation, residential or commercial building. It is a place where people go to refresh and enjoy their experience with water; to take in a touch of comfort and enjoy some aesthetic indulgence while they compose their thoughts. hansgrohe's extensive range – from taps to accessories and storage solutions to innovative drainage – come together to create just the harmony you need when you bring that special room to life.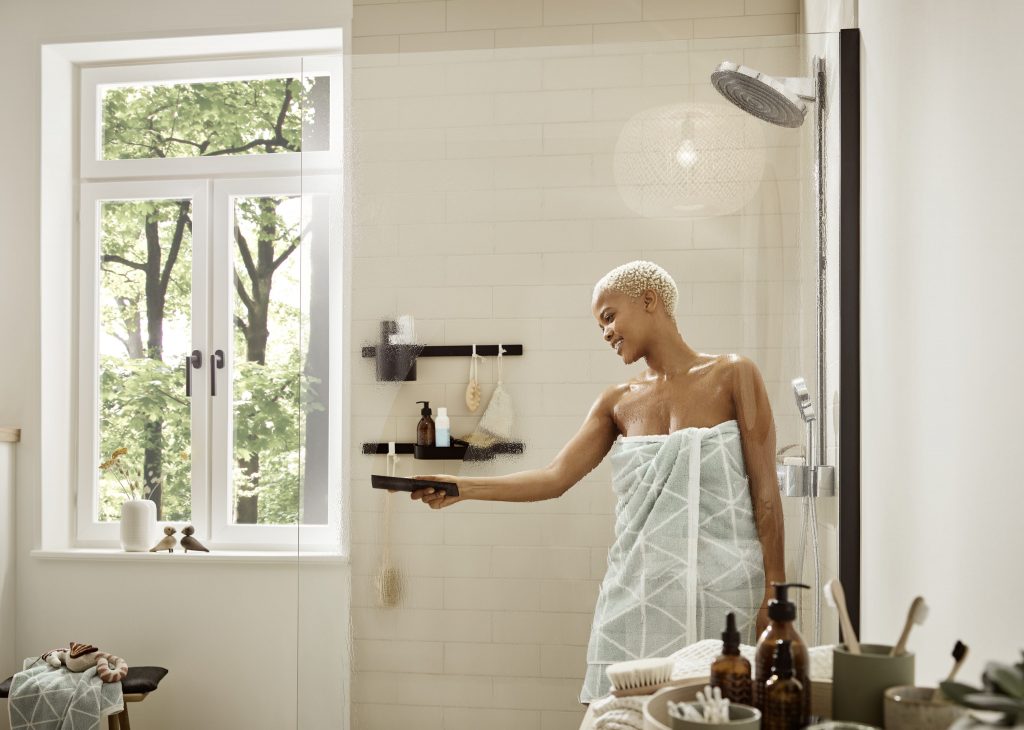 Create storage spaces that really work
Clutter is an interior design nightmare. And sometimes it's hard to avoid in the bathroom, where everyone has their own shampoo and all those little essentials pile up. hansgrohe's new range of storage solutions make clutter a thing of the past, putting design and tidiness first.
XtraStoris is a recessed wall storage solution that creates extra space and enhances the look of your bathroom. This space-saving solution gives you the ultimate freedom of movement in the shower and integrates perfectly into your design. XtraStoris is available in three variants, multiple surface finishes and dimensions.
WallStoris is a flexible way to attach those bathroom necessities – like shelves, hooks, plant pots and baskets, which can all be attached to the discreet, flat wall strips using a click-in system and removed just as easily.
There is one strip for everything. It can be attached wherever you like – in the shower, above the sink, or anywhere in the bathroom. WallStoris is the perfect complement that brings creativity and order into your life. Discover WallStoris in two modern, eye-catching finishes – matte white and matte black.
The AddStoris accessories line introduces a variety of products in a modern, minimalist designs that set your creativity free in the bathroom. With their clear, flat, and discreet look, the accessories work perfectly with any design style. AddStoris accessories are available in six luxurious finishes: chrome, matte black, matt white, polished gold optic, brushed bronze, and brushed black chrome.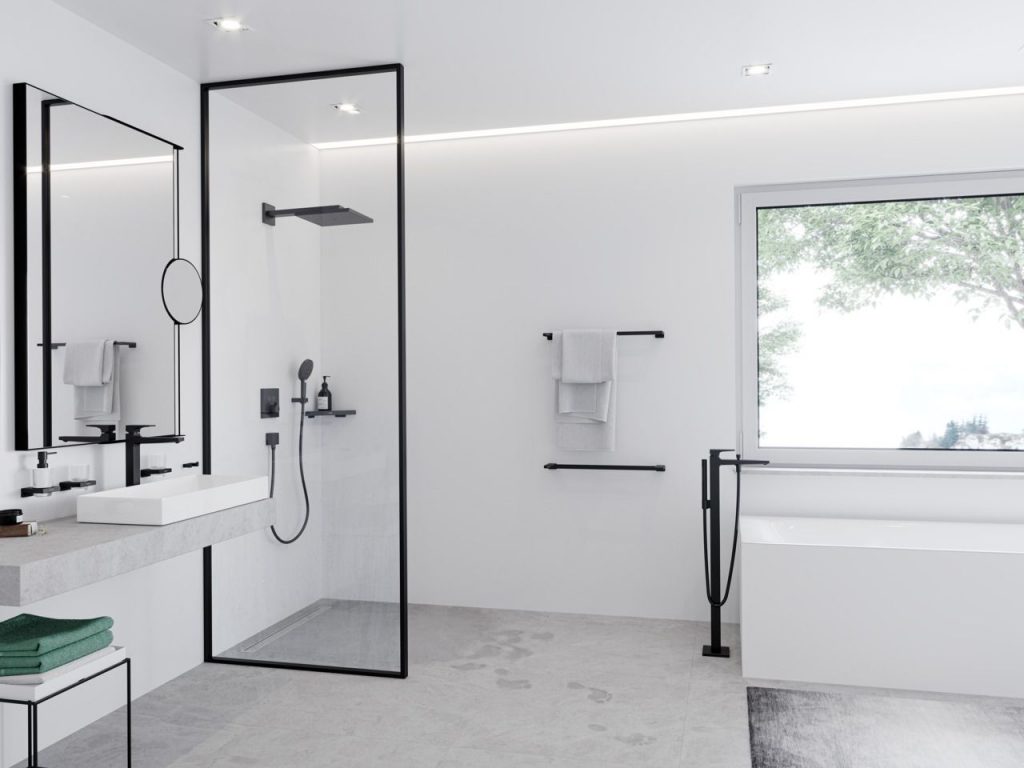 Create and win
Buy any hansgrohe FinishPlus colour products and you could win a weekend away for two, valued at R25 000, at the five-star Kapama Private Game Reserve. Spanning 15 000 hectares of pristine African bush, Kapama is a safari destination that is any wildlife enthusiast's dream.
Visit www.hansgrohe.co.za/createasyouare