A well-planned and -constructed fireplace adds much-needed warmth, ambience and even financial value to your home. It keeps the frosty bite of winter at bay on chilly evenings, while providing the ambient spectacle of fire as you entertain your guests.
Chad-O-Chef – Lifestyle Products, a South African manufacturer of elegant flueless gas fireplaces, is internationally renowned for its effective and beautiful fireplaces. It has weighed in on the different fireplace orientations available and the proper installation of flueless gas fireplaces in general.
Flueless gas fireplaces have come a long way since their introduction to South Africa in the early 2000s. Burner design advancements, aesthetics improvements, stiff competition and well-regulated laws around gas have ensured safe gas products for home owners looking to heat their homes.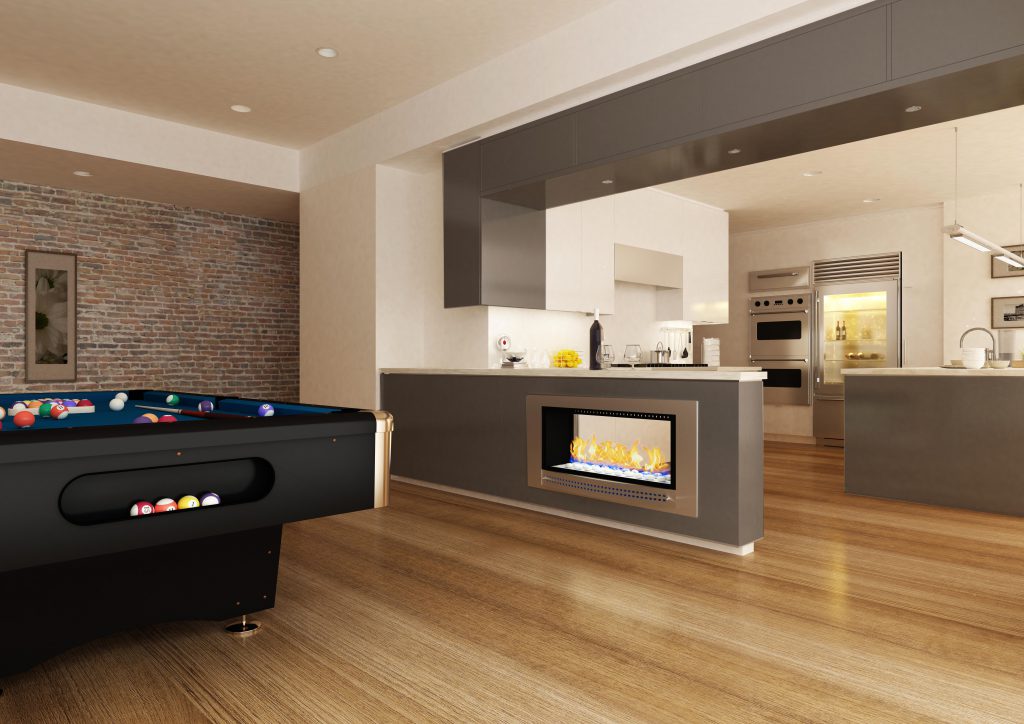 There are many styles and orientations of flueless gas fireplaces on the market, namely double-sided, single-sided, drop-in, traditional replacement grates and to a lesser extent, portable gas heaters. Their styling can differ tremendously but their function remains the same, heating the home and adding ambience to your living space.
Flueless gas fireplaces are a sure-fire method of heating any home effectively, with minimal building work in most cases, and little to no maintenance work required once installed. Most flueless gas fires can be obtained on a relatively small budget. When deciding on the best flueless fireplace for your home, start by taking a measurement of the space you need to heat up (m²/m³) of the main living area that the fireplace will be situated in, as well as half of the next openly adjoining room with a permanently open doorway.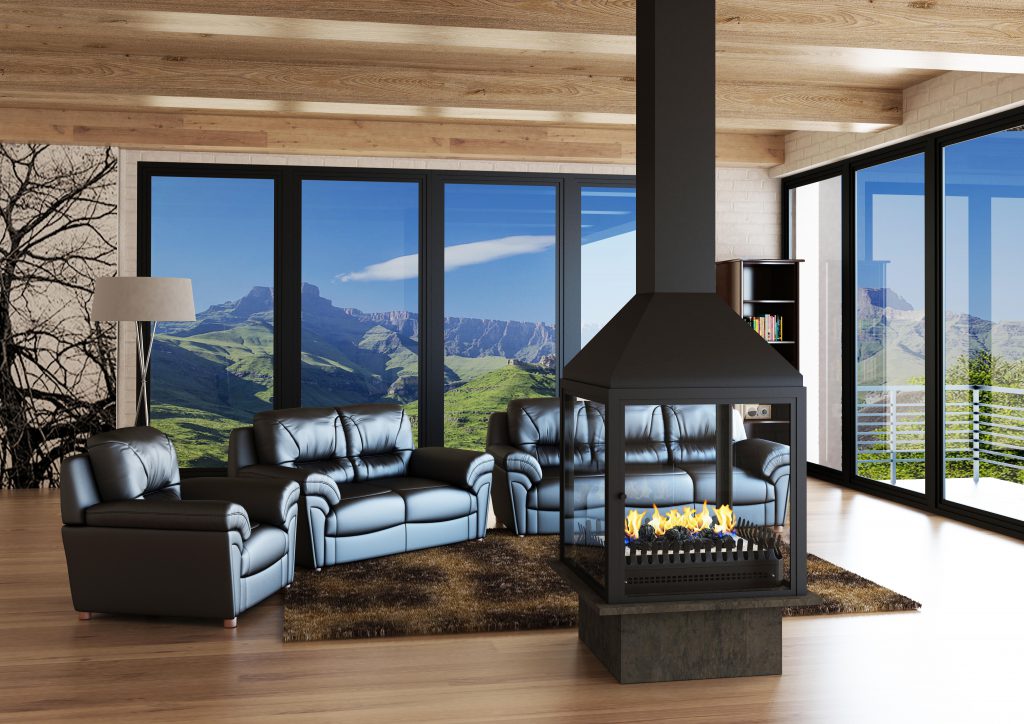 Your fireplace professional will need this information to supply a fireplace with an appropriate burner that does not exceed the minimum room size, based on the kW rating of the specific burner in question.
Also keep in mind the different orientations, finishes and burner sizes available with most well-built flueless fireplaces. The different designs allow you the freedom of creativity, to suit the architecture and décor styling of your dream home.
Once you've settled on a size and style of fireplace that suits your home, it's time to get a gas installer involved. Most fireplace professionals will already have an in-house gas installer or work closely with a qualified gas installer they can put you in contact with. A well-trained, registered gas installer will know the correct components and materials to use, specific to your installation. To ensure you end up with a safely installed and clean-burning flueless gas fireplace, check your gas installer's credentials on the Liquefied Petroleum Gas Safety Association of South Africa (LPGSASA) website.
Find out more about the benefits of flueless gas fireplaces at www.chad-o-chef.co.za