The new ELAN Intelligent Touch Panels enable a new way to control the intelligent home. Using face recognition, the panels personalise the experience for individual users. The panels also include integrated voice assistant technology, expanding the ways in which users can interact with their intelligent home controlled by an ELAN Automation and Control system.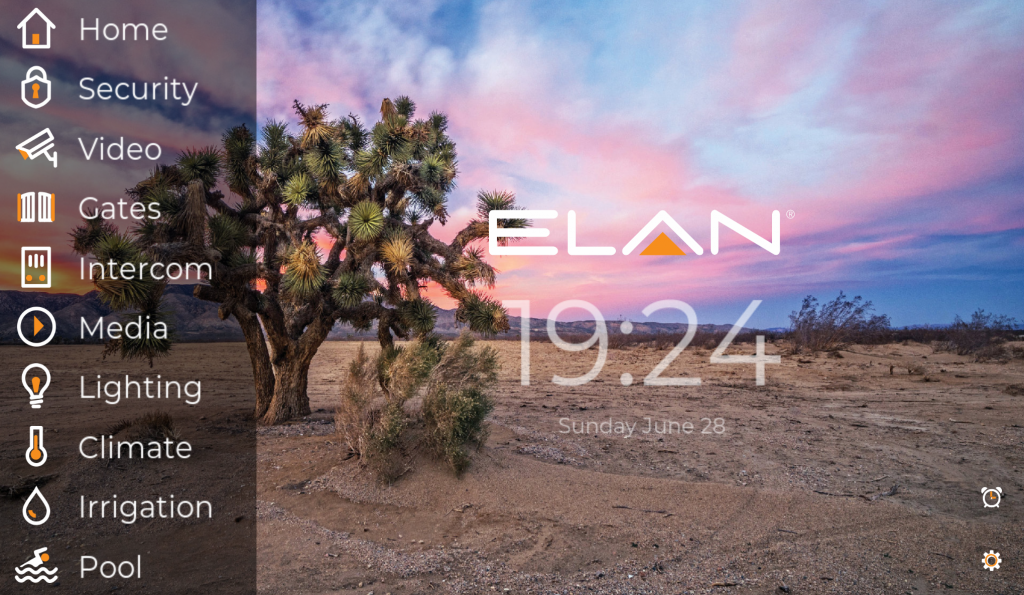 Now with IntelliVision® analytics, ELAN control is enhanced with the panel by using face recognition to personalise the experience. And using a dual digital microphone-array, the ELAN interactive touchscreen provides an integrated voice control interface for Amazon Alexa.
The touchscreen wakes as the user approaches and displays the award-winning user interface to control all of the home's systems, and a seven-button fly-out keypad can operate media favourites, trigger lighting scenes, or through installer programmed Event Maps, control virtually anything connected to the system and even view your CCTV cameras.
The touchscreen is elegantly designed, providing a rich user experience that is dedicated and always on.
Face recognition gives users a new and personalised way to control their intelligent home.
Dual microphone array integrates a voice control interface for an ELAN system.
Displays high-resolution video and provides playback interface for ELAN surveillance.
8" or 12" versions available.
LCD touchscreen interface.
Edge to edge glass.
Capacitive touchscreen.
Proximity sensor to wake from sleep without touching as hand approaches.
Seven-button fly-out provides instant access to lighting scenes, favourites or Event Maps.
Visit www.elansystems.co.za