The modern farm style has become increasingly popular in recent years. Antoinette Horngren, Professional Architect & Operations Manager at JK Designs, shares why this is so.
There is no doubt that a certain sense of nostalgia washes over you when you enter, or even think, about a traditional farmhouse. The practicality, simplicity and rustic charm of this type of architecture echo less complicated times.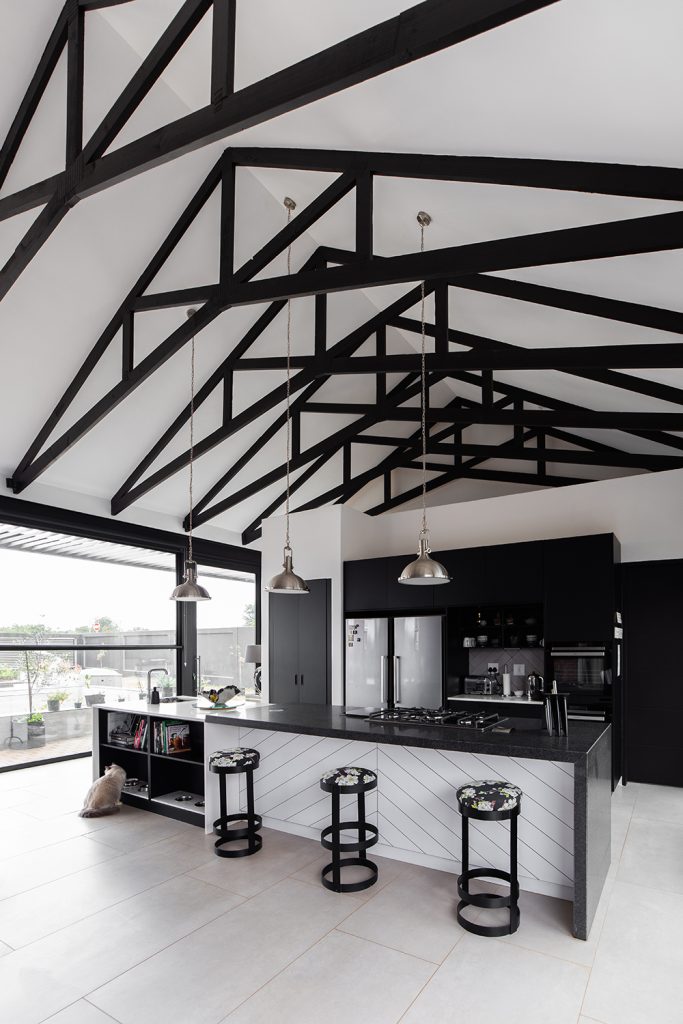 The reclaimed wood, wide plank floors, wrought iron accents and big comfortable furniture all reflect the aesthetics of rural architecture in a time that valued the importance of a home centred around family and comfort.
People have been looking to embrace a traditional architectural style that is more empathetic to its surroundings, while still allowing for modern notes of convenience and clean aesthetics – hence the birth of "modern farm style".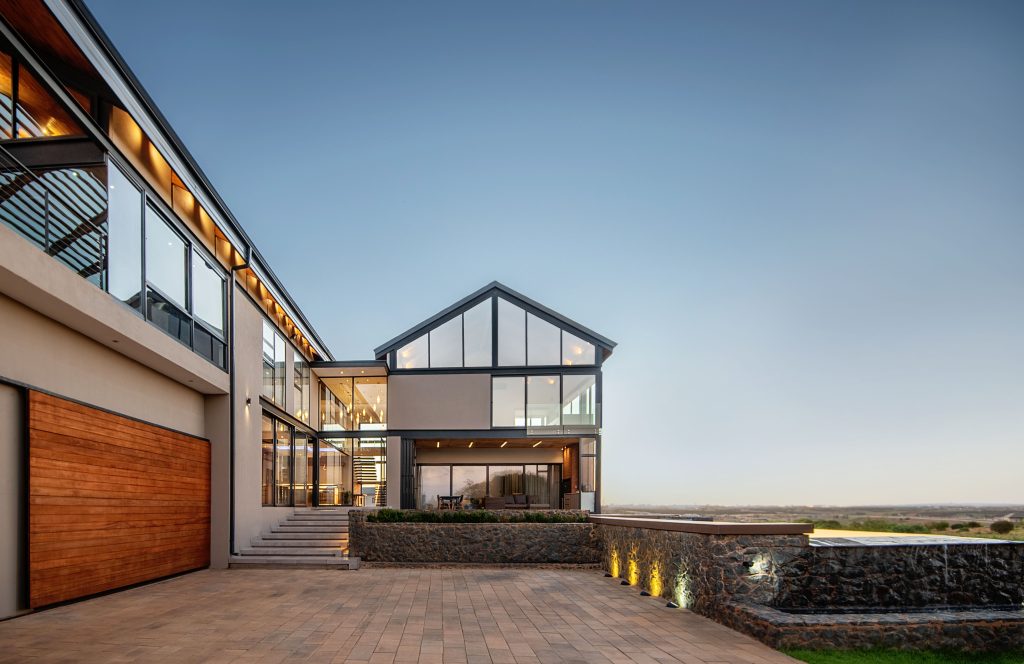 The low-maintenance requirements of this trend, along with increasing estate guidelines in favour, have made the newly adapted style more and more popular. This style has really come into its own recently, and due to its multifaceted advantages, is expected to be around for a long time.
Modern farm style is slightly less rustic than its ancestors; it favours contemporary touches like neutral colour schemes and smooth lines, and is overall more minimalistic. Practicality lies at the heart of this style which leads to the adoption of more practical and relevant materials and finishes. Wrought iron has been replaced by the more sensible mild steel, solid stone walls have been replaced by face brick, and timber cladding is favoured to soften the exterior look.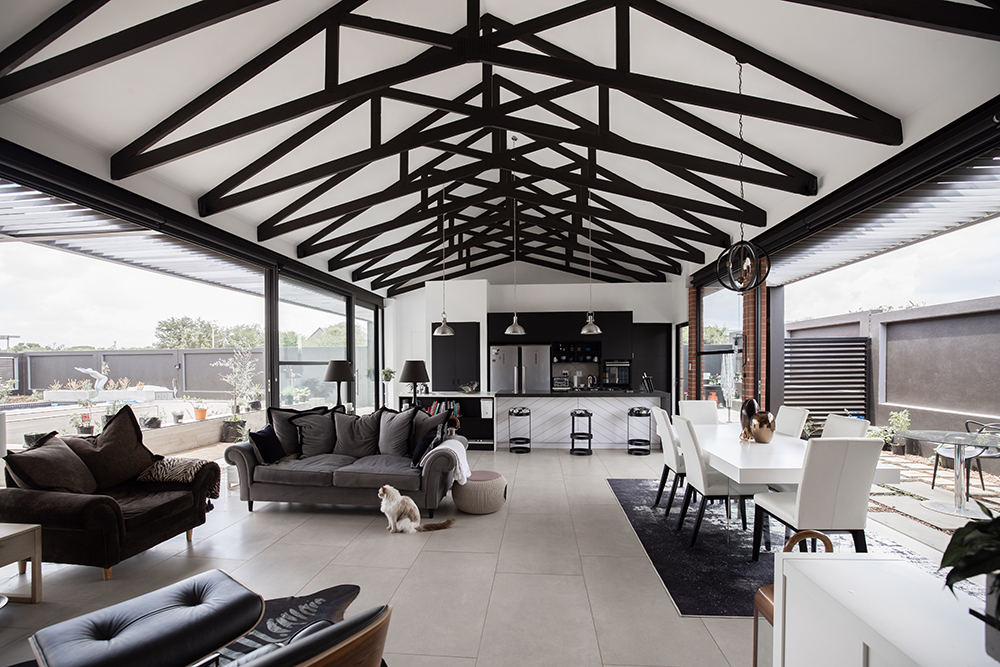 What has remained steadfast from the first farmhouse is the traditional A-frame roof with high ceilings and exposed trusses that bring an abundance of volume and light into the home. Living spaces all flow into one another, creating large communal areas that allow the family to do a variety of activities while remaining connected.
In his book A Pattern Language Christopher Alexander beautifully connects ethics, aesthetics, function and design. One of his best-known patterns is the farmhouse kitchen. By connecting this room to the rest of the living spaces, increasing its size and seating areas, and overall elevating its importance, Alexander changed the status quo of the kitchen from an isolated chore area to an integral domestic core that binds the family unit together.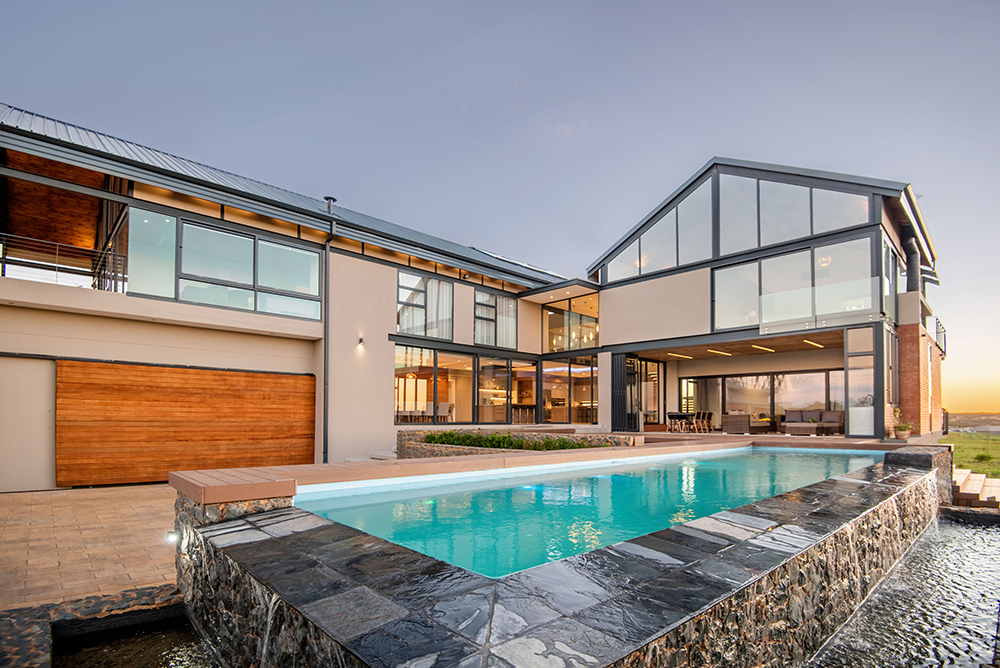 The reason farm style is so popular in today's modern, fast-paced world is thus not due to a certain floor plan layout or surface-level aesthetic, but rather a deeply ingrained endeavour to create a home that prioritises and encourages comfort, connection and positive family traditions.
This sophisticated combination of modern accents with deep traditional roots reflects the values that we are all craving. The essence of modern farm style is that it has adapted to modern life by being cosy without being cluttered, modern without being clinical, and welcoming without being old-fashioned – making you want to put your feet up and stay a while.
Visit https://jkdesigns.co.za