Fridges are undeniably one of the greatest inventions of all time. They have been with us for many years now and have evolved gradually from the first block box with basic shelves to the contemporary, greatly advanced versions, comprising several features. Clearly, refrigeration has greatly transformed our lives giving us the power to safely store and maintain the quality of our food. The Samsung RS5000 series does this effortlessly and so much more. The Samsung RS5000 is packed with innovative features you'll love. So what makes this fridge so special?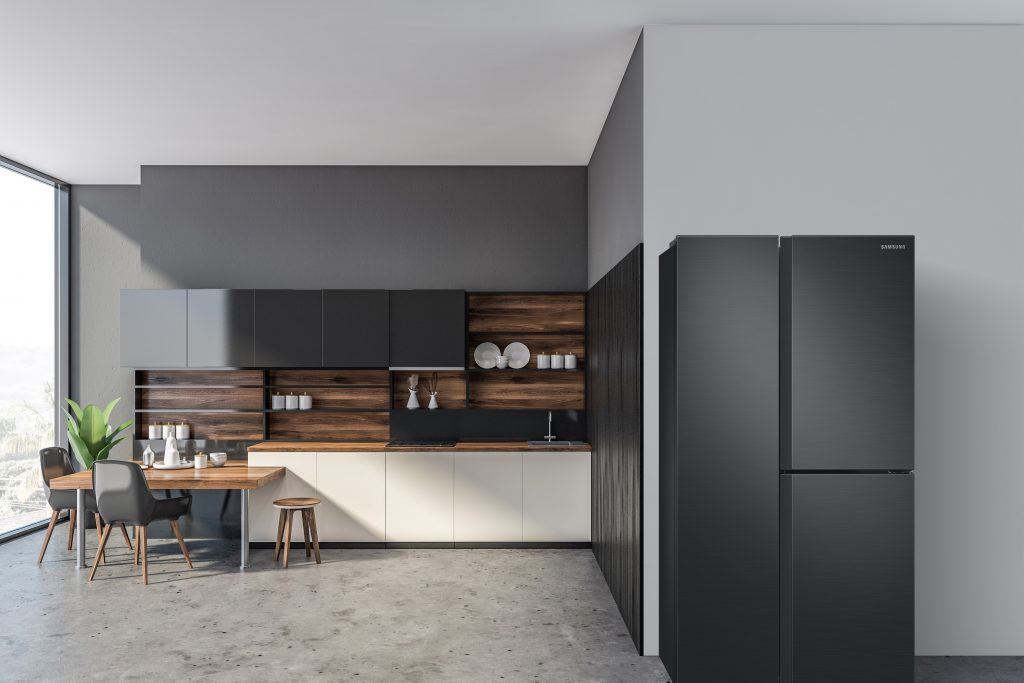 At a glance there are key features that make the Samsung RS5000 an indispensable addition to your kitchen:
With unique SpaceMax™ technology Samsung has been able to make the insulation foam walls much thinner. This means it creates more storage space without increasing the external dimensions or compromising energy efficiency up to 100lt compared to a conventional Side by Side fridge. So there's less need to call in a carpenter to create more space in the kitchen.
The FlexZone™ on the 3 door model is an independently controlled compartment. It stores different foods and drinks at their optimal temperatures, so they stay fresh and tasty for longer. The four pre-set settings are ideal for preserving meats, cooling beverages, keeping fruit/vegetables fresh, or just storing more food. You can even take frozen foods and store them in flex zone in the morning so in the evening they are ready to be cooked for dinner
In South Africa energy efficiency is important. This is why Samsung's Digital Inverter Compressor is a must. It lasts longer while saving still saving energy – up to 50%.
Need an instant dose of cool? At the touch of a button, Power Cool blows intensely cold air into the fridge to quickly cool your groceries or favourite drinks. Additionally, Power Freeze delivers a fast blast of cold air into the freezer. It's great for freezing or firming up frozen food and making ice.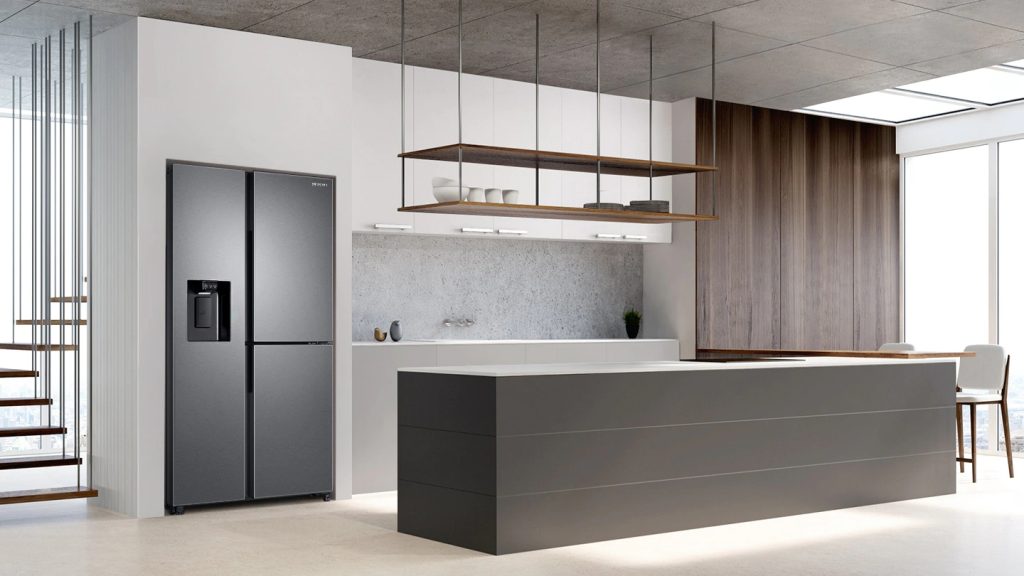 The Samsung RS5000 series also includes features such as a slim indoor icemaker and a large Veg Box you'll really appreciate. The fridge comes in a 3 door and 2 door model, both packed with intelligent features but is alsobig on looks. Its sleek and seamless counter-depth design will fit perfectly with the dimensions of your existing appliances and cabinetry to create a harmonious kitchen interior. It also has beautiful flat doors with recessed handles that don't protrude.
For more info, visit www.samsung.com/za