With a multitude of options available, choosing bedside lighting can be a tricky task. Learn the simple rules for choosing lamps that are both functional and stylish.
Select the right bulbs
"Don't use bulbs that are cooler in temperature as this promotes alertness. A warmer bulb does not interfere with your body's melatonin production and is therefore more conducive to a peaceful night's sleep.
"Opaque lamp shades next to your bed are not ideal because when you turn them on at night you'll be faced with an uncomfortable glare." – Kelly Klopper, brand manager at Eurolux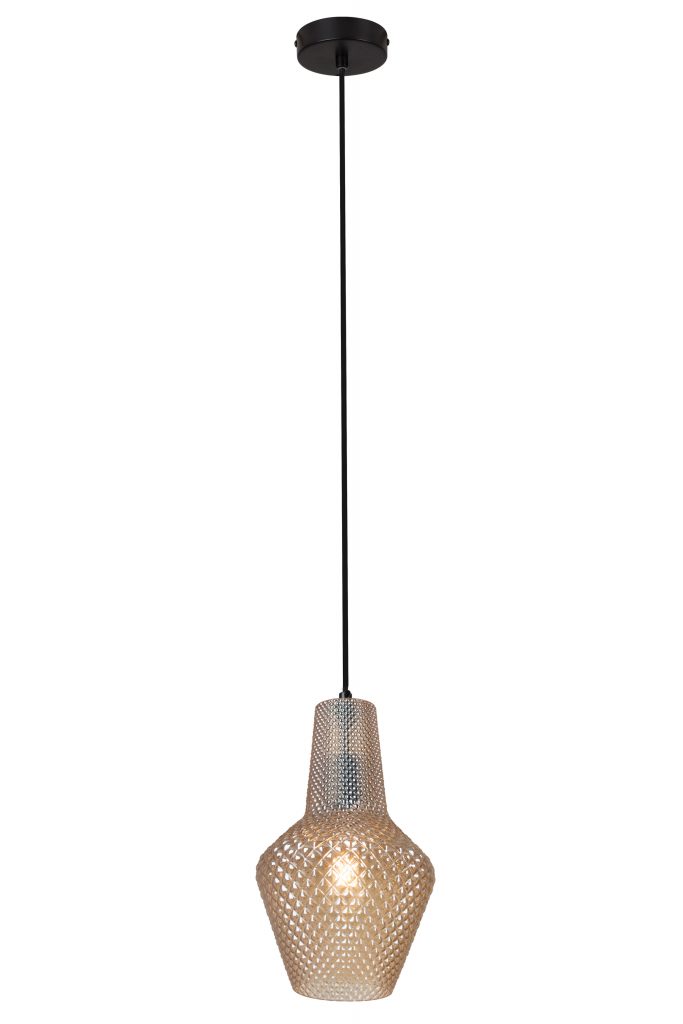 Flexibility is key
"If using a table lamp, it should be flexible enough for you to be able to adjust the light source in order to light what you're reading. The Artis table lamp has an adjustable shade and the Link table lamp is fully adjustable." – Guy Harris, lighting consultant at Newport Lighting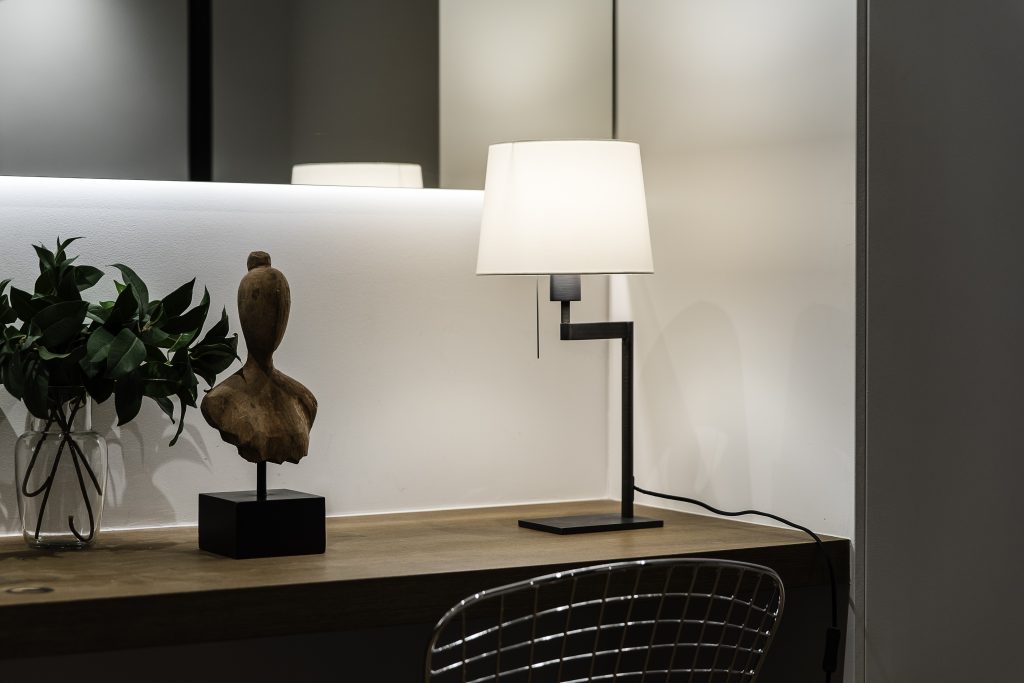 Multifunctional lighting
"A new trend with wall-mounted reading lights is having a separately switched presence light which helps to light the space in addition to the reading light. With smaller living spaces, the need for multifunctional lighting has become important." – Guy Harris, lighting consultant at Newport Lighting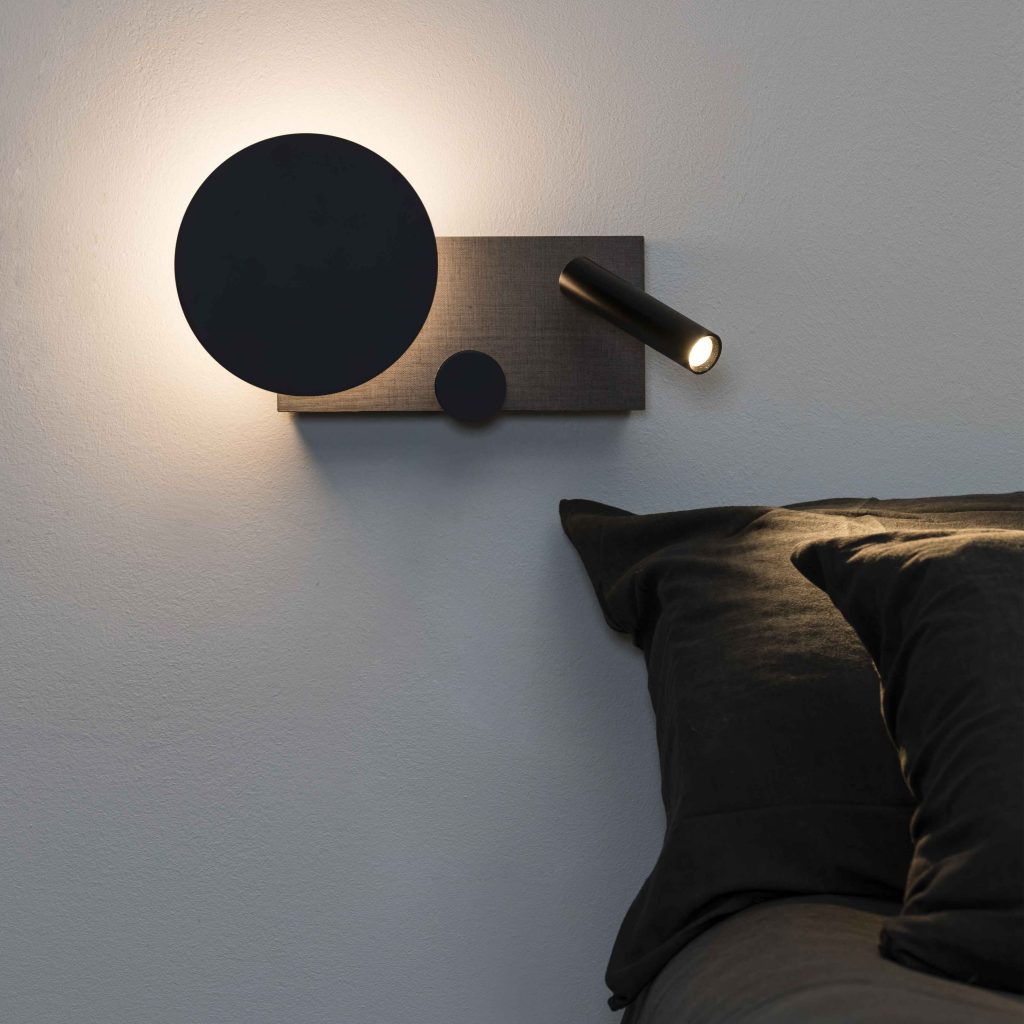 Consider scale
"You need to choose the right size lamp with the right size bed, headboard and bedside table. First look at the space you have available on your bedside table. If there is enough space you can opt for a larger lamp set with a shade, which creates a more luxurious look.
"If there is not a lot of space, use a utility lamp that gives better light, but does not take up too much space on the bedside table. If you like to read in bed, then your lamp should provide enough light.
"A utility can be positioned to provide the best light as you need it. If you have a lamp with a shade, the bottom of the shade should be the eye level of when you are sitting in bed reading. White or off-white shades let the most light through, but coloured shades add an accent to your décor." – Suné Fick, senior buyer of décor at @home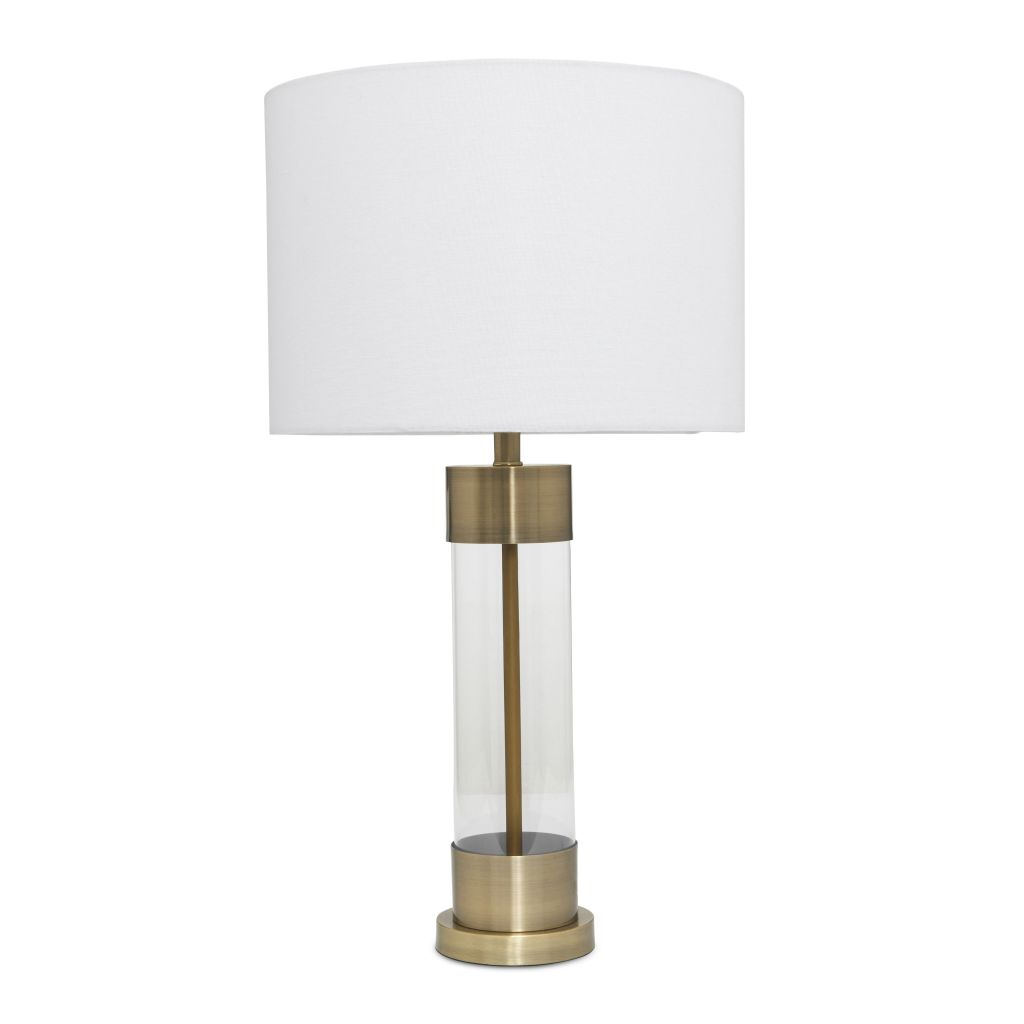 It's about balance
"The key is to balance mood with functionality – good for reading, but also for relaxing. Unlike desk lamps which are primarily for reading, one should also consider the atmosphere of a bedroom. Our Alfie Wall Sconce is designed for a space that soothes the senses. The light switches on by simply tugging on the wall plug-in power cord, which means no more reaching behind the headboard or side table." – Guy van der Walt, director of Hoi P'loy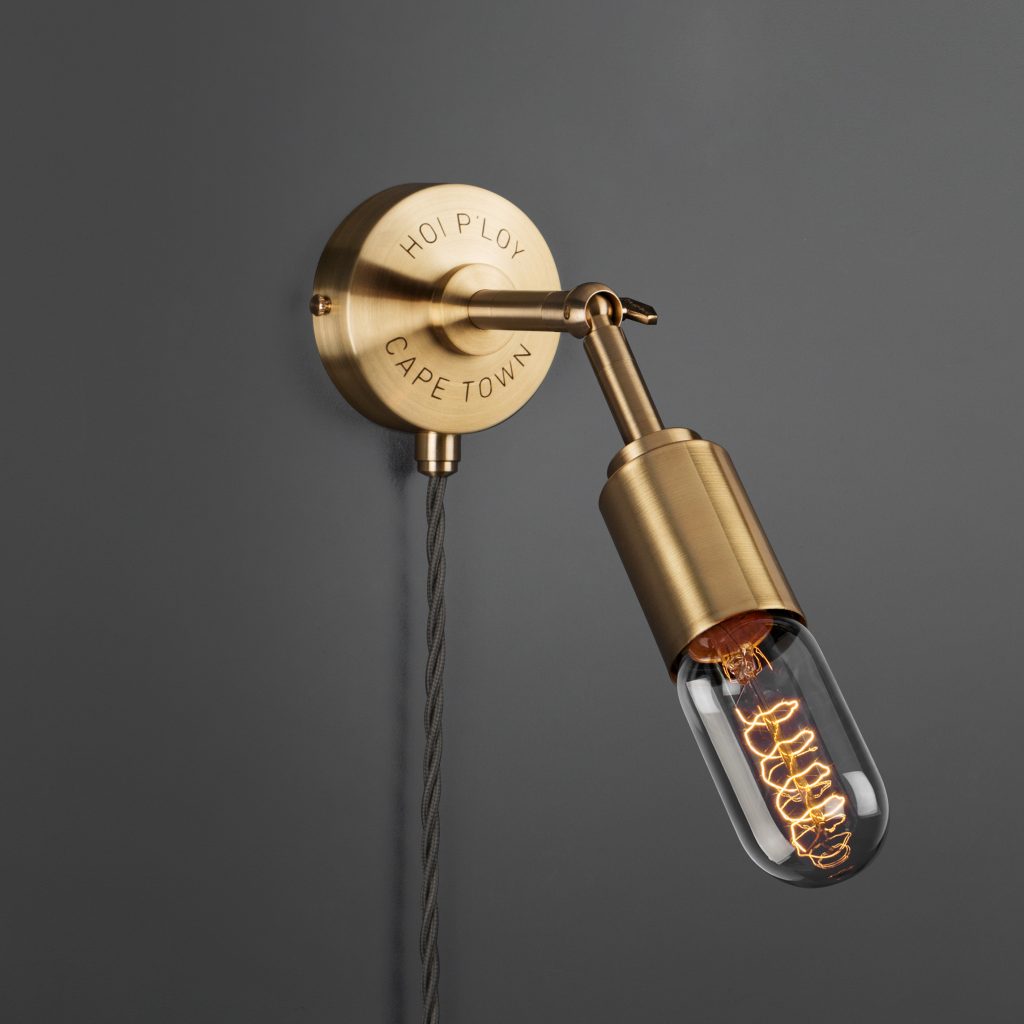 Clear the clutter
"Keeping side table space clear for a book, phone charging and a glass of water is one of our design gems. To this effect our wall-mounted Slim Shady light allows one to swivel it over when it's needed, and back out of the way when it's time to sleep. Much like a traditional bedside lamp, it comes with a corded plug and switch, so it's plug 'n' play all the way." – Guy van der Walt, director of Hoi P'loy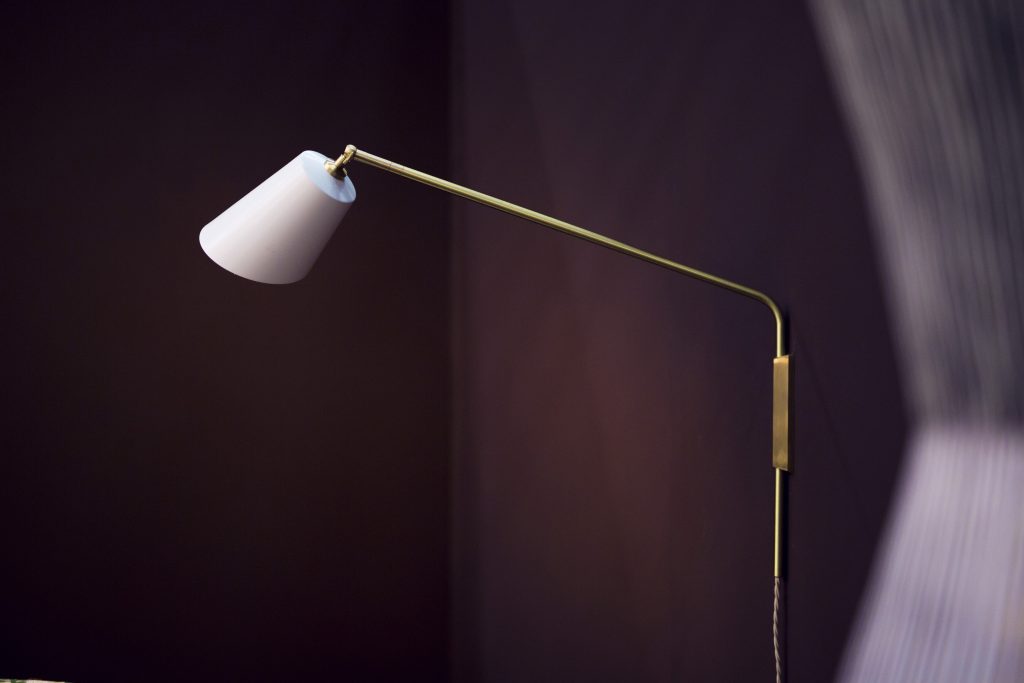 Consider pendant lights
"Unlike floor or table lamps, pendants take up minimal space while still providing ambience and illumination. Due to their versatility, pendant lighting can be adjusted according to the height and angle you prefer to deliver just the right amount of lighting.
"A statement pendant can add drama to an otherwise minimalist space; a bright focal point in a monochrome colour palette; and add a feel of luxury to an understated bedroom." – Karin Cawthorne, owner of KARE Johannesburg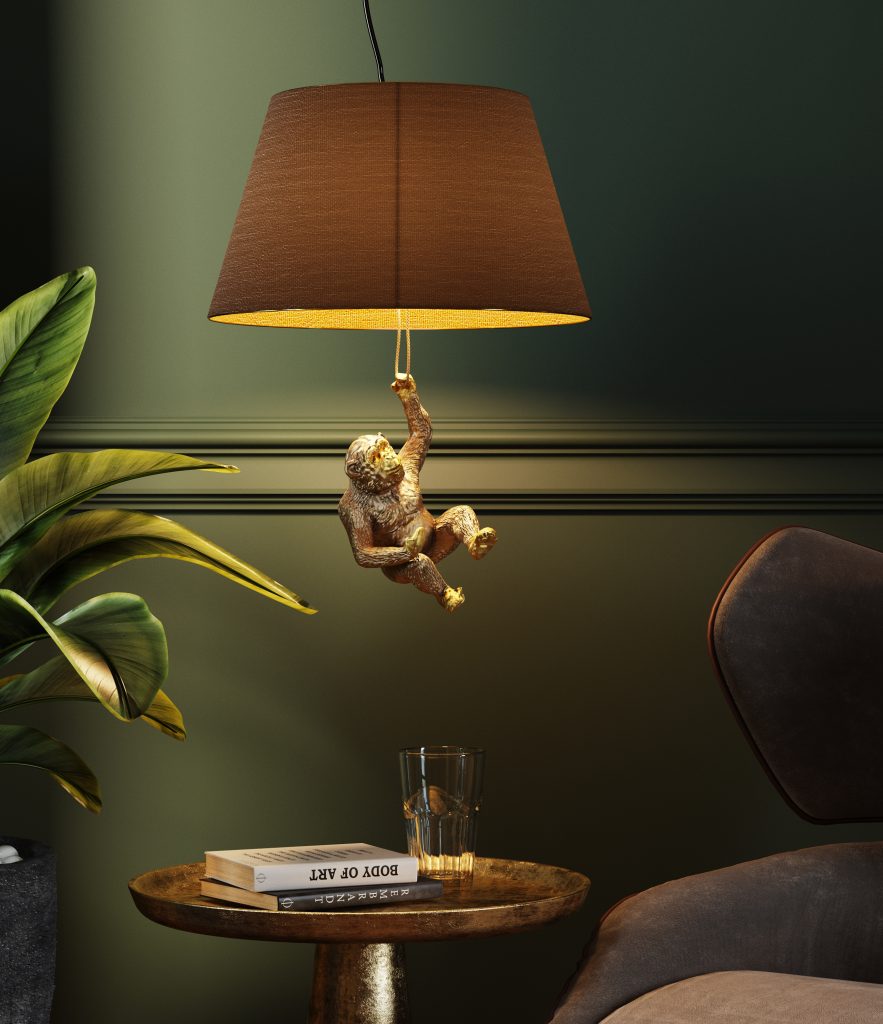 Multiple sources
"Mix up difference sources of lighting, such as table and floor lamps, chandeliers and wall lights. Dimmable lights allow you to adjust the feel of the room from bright to a more relaxed mood.
"Lampshades should diffuse brightness, and bedside and floor lamps with lower wattage bulbs allow the ambience to remain calm and relaxed. Distinguish between task, accent and ambient lighting – a brighter, functional lighting source for dressing and vanity areas, where accent lighting can illuminate a specific space, art or décor item." – Karin Cawthorne, owner of KARE Johannesburg